Skiing in itself is an activity packed with umpteen thrills and spills. The exhilarating feeling as you glide down a snowy slope and feel the icy cold winds blowing against your face defies description. When you ski down the magnificent Himalayan slopes, the thrill of it is incomparable. Skiing down the valleys of Manali, Solang and Hampta pass will give you the ultimate adrenaline rush. Though each of these places has a unique character and challenges, skiing in the Hampta valley is in a league of its own. If you're an adventure lover, then Hampta valley is one of the top skiing destinations in India.
The Scenic Views from the Hampta Valley
Hampta pass is situated at an altitude of about 4270 metres on the Pir Panjal range of mountains. The name stems from the Hampta village that lies in the vicinity. The location of the pass is what makes it unique. Perched at such a great height, this place has some magnificent, breath-taking views. On one side, you get panoramic views of the lush Kulu valley. If you peer to the other side, there is a completely contrasting panoramic view of the Lahaul valley that stretches out like a desert with its barren beauty.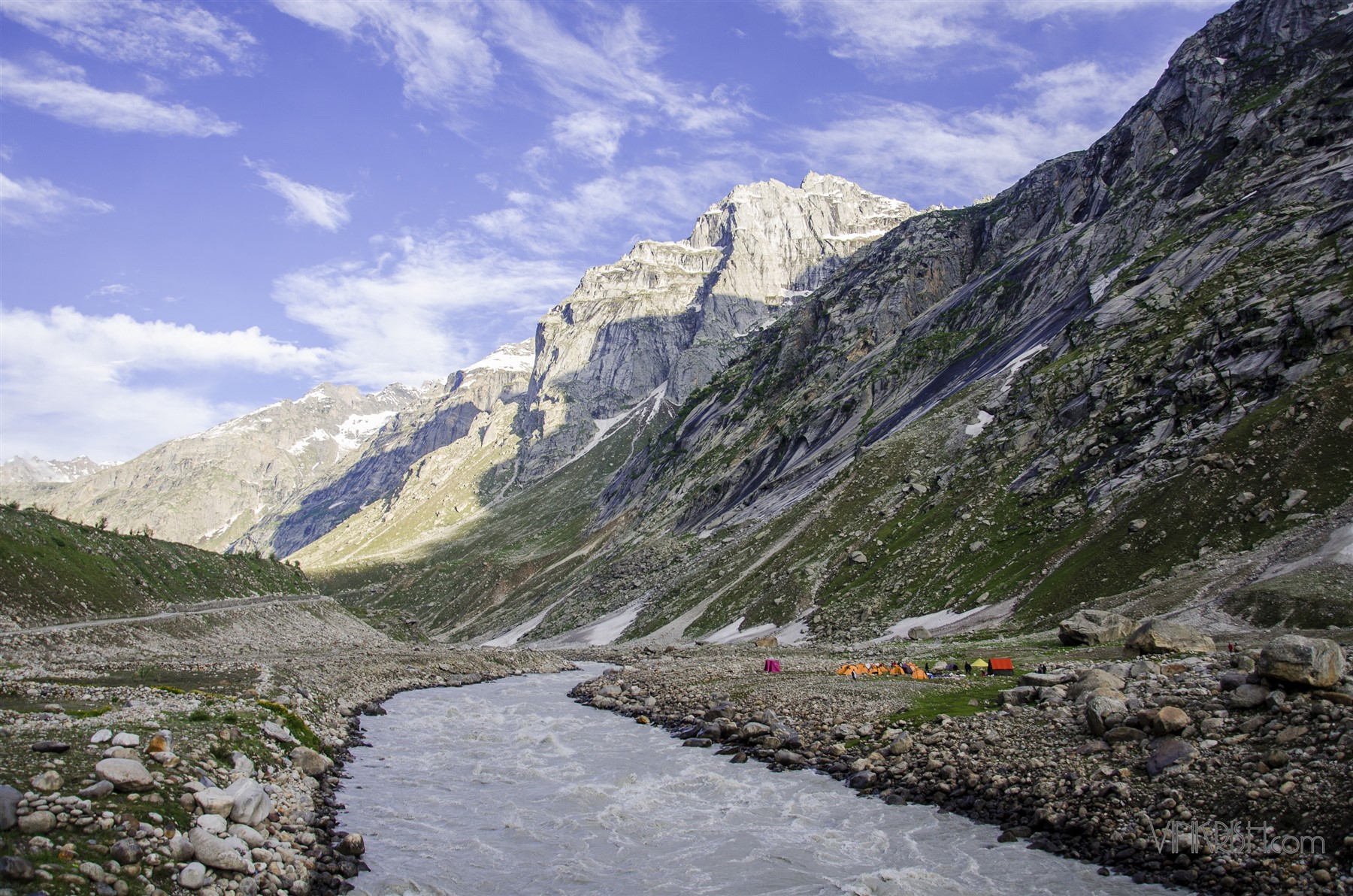 The entire trek to Hampta valley and the skiing there is an unforgettable adventure of a lifetime. Skiing at Hampta valley is unique because it is not yet a major skiing destination and hence offers you some degree of isolation. The skiing here lets you discover new valleys while you glide away. Your senses will be thrilled with the speed, but calmed by the serene views that meet your eyes.
The Unique Experience of Skiing Here
Skiing at Hampta valley is an opportunity to experience nature and the magnificence of the Himalayan ranges in their raw and unfiltered form. Skiing in this place means being in harmony with the surroundings and merging with it rather than being a neutral observer. The sheer raw experience of skiing at Hampta valley is far removed from skiing at a popular destination with hordes of people flanking you on either side. Hampta valley lets you discover the thrills of skiing along with immersing you in a heady cocktail of exciting adventures and serene natural beauty. This is why Hampta is one of the most spectacular destinations in India for a memorable winter vacation.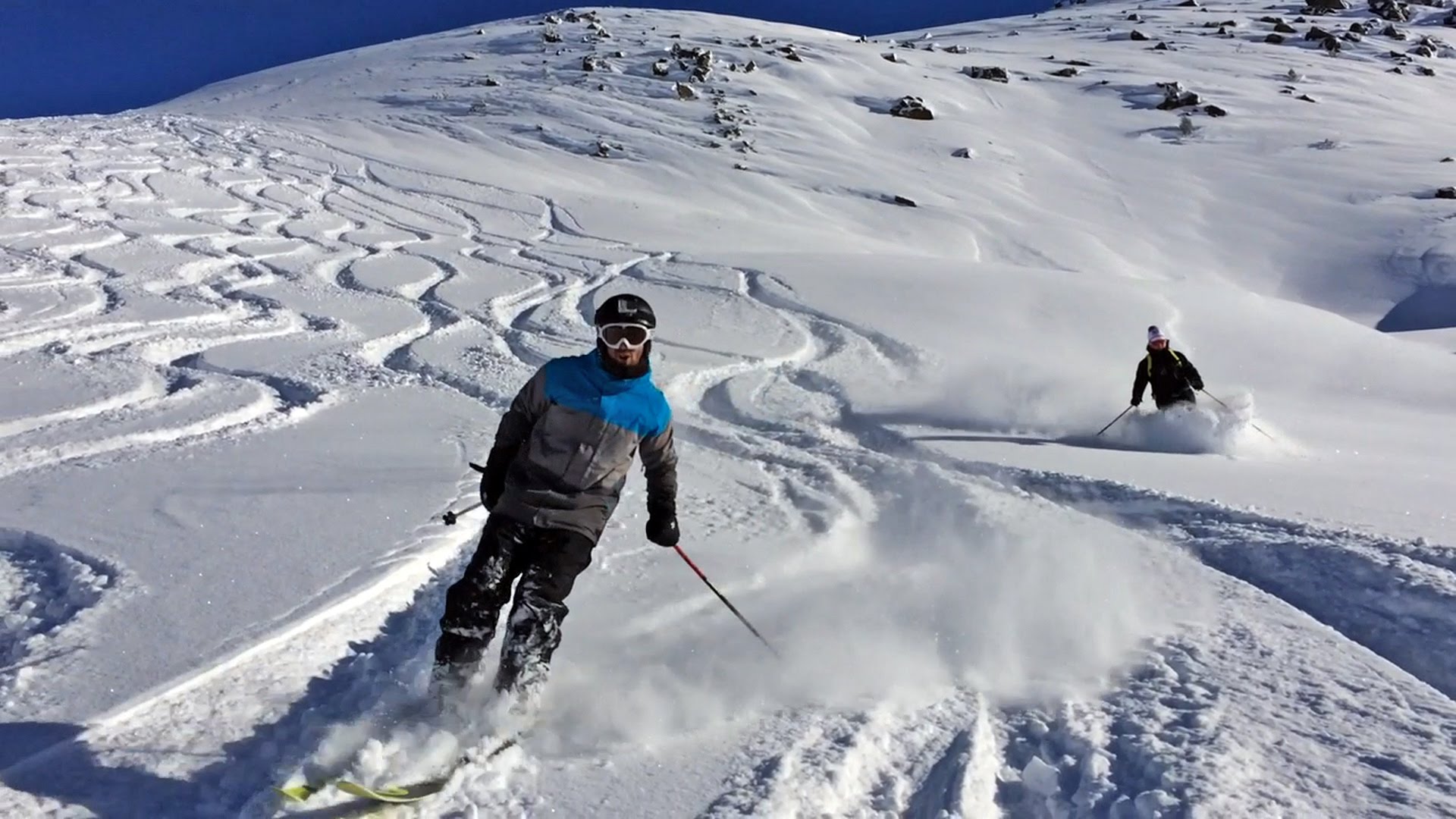 Skiing at Hampta valley takes skiing from a mere sport to a rejuvenating experience for your mind, body and soul. Unabashed joy is guaranteed to course through your veins as you slide down the snowy slopes in gay abandon. Hurtling down the slopes in a smooth motion, your heart is bound to sing out in joy as the experience scales to a crescendo of nirvanic proportions.
How to Get There
Hampta valley is easily accessible from Manali. A trek from here over some fairy tale landscapes takes you to Balu Ka Ghera which offers spectacular views of the Dhauladhar ranges. From Balu Ka Ghera, you can then move on to Hampta pass. The ethereal lake of Chandratal can also be accessed from Hampta pass.
So what are you waiting for? Pick up your skis and head to Hampta valley where the silvery, snowy slopes await you. If you're planning a trip to the Himalayas, make sure you book your stay with Sterling Resorts for an unforgettable experience. Sterling White Mist in Manali and The White Ridge by Sterling in Kufri offer you the best luxury together with incredible views.