From a time when India was considered only as a spiritual retreat to one where it has turned into a sought-after name for spiritual, historical and even adventure-filled holidays, Indian tourism has come a long way. The rich and diverse topography of the subcontinent offers some delightful locations for skiing, a favourite winter sport all over the globe.
''Skiing is a dance and the mountain always leads!'' These words of a skiing enthusiast resonate with all who share the love for this sport and if you too feel the same, read on to know about the top 5 skiing destinations in India.
Gulmarg, Jammu & Kashmir
The ''Heartland of winter sports in India'' – Gulmarg – is located the state of Jammu and Kashmir is the 7th best skiing destination in Asia. The undulating landscape covered in a thick blanket of snow offers the ideal conditions for skiing. Kongdori and Aparwahat peak are the two best spots to ski. While Kongdori stands at a height of 400 meters, Aparwahat is at a majestic double and therefore definitely not for beginners or the fainthearted. The two peaks are also the main stops of another popular tourist attraction in Gulmarg- the gondola or the cable car, Asia's largest cable car project. Do experience it as well while you are there.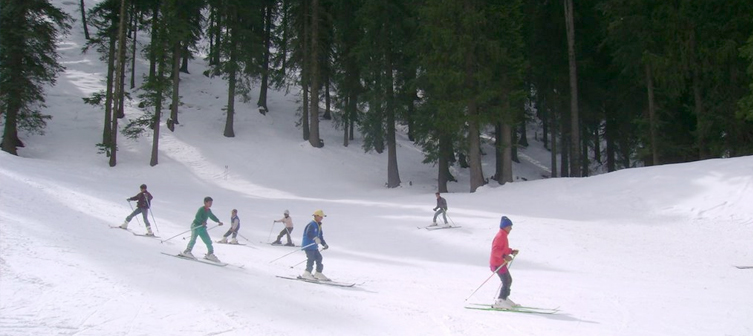 Steep slopes and majestic views of Gulmarg are quite irresistible for those who love skiing! The best time to visit is during December to March when snowfall is at its peak.
Aru, Jammu & Kashmir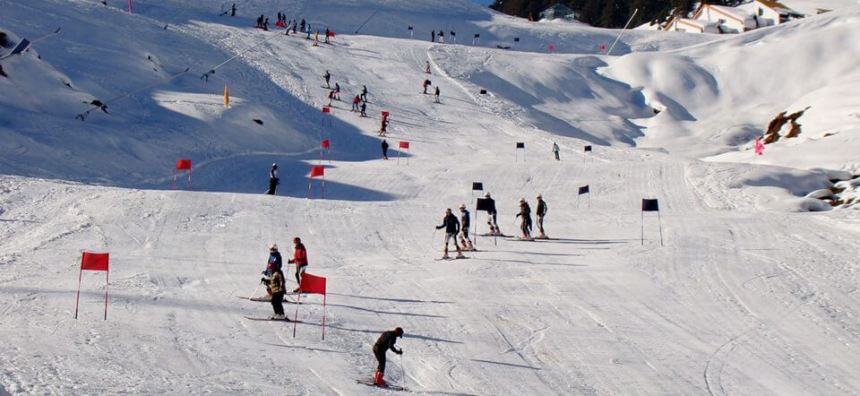 The state most richly endowed with natural beauty, Jammu and Kashmir, offers another picturesque skiing destination- Aru, just a little distance away from the popular city of Pahalgam. Skiing in this surreal location is an experience of a lifetime. The town of Aru hosts an annual two-day Snow Festival which attracts a lot of ski lovers. This place is highly suitable for beginners and amateurs as Jawahar Institute of Mountaineering and Winter Sports offers skiing courses for those keen to learn. The best time to visit this place is winters (December to March).
Kufri, Himachal Pradesh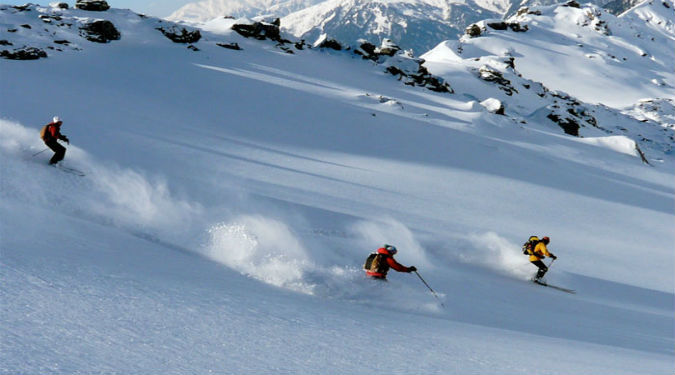 Gentle slopes surrounded by the enigmatic beauty of hills make Kufri a superb place for amateurs to try their hand at the sport. During winter, the town is packed with skiers from all over the world. Another reason for the hustle bustle is the annual winter sports festival organised by the Himachal Tourism Department every year. The department even offers skiing courses and equipment for hire. The best time of the year to head towards Kufri is mid-December to early February. 16 kilometres from Shimla, the town of Kufri has become quite popular due to the sport.
Make your visit to Kufri all the more memorable by staying at The White Ridge and enjoy luxury and comfort in the lap of the Himalayas.
Solang Valley, Himachal Pradesh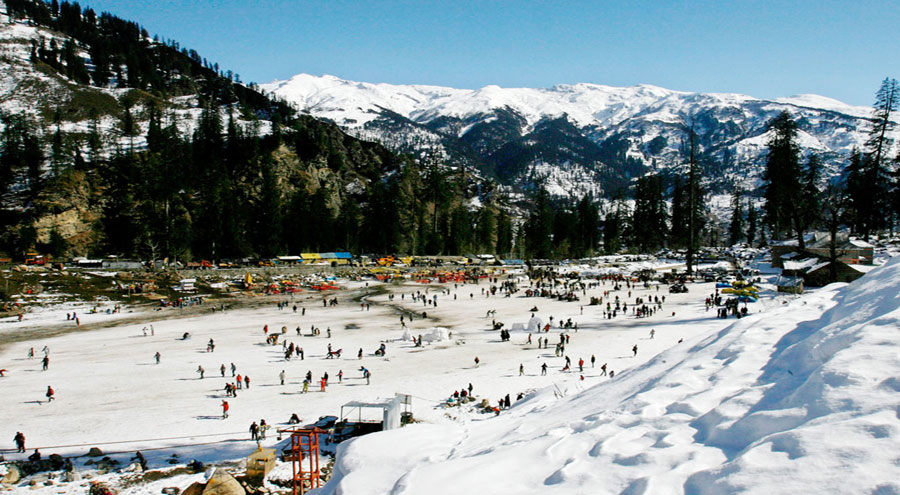 Barely at a distance of 12 kilometres from Manali is Solang Nala or Solang Valley – a thrilling skiing destination. The thick sheet of snow that covers the mountains during the months of December to February makes it an ideal place to try your hand at skiing. What's more, if skiing is a new-found interest and you have never actually tried it, Solang Valley is the place for you to give it a shot. Mountaineering and Allied Sports Institute offers courses and workshops for those who wish to learn skiing. For the experienced ones, Winter sports tournaments and an annual skiing festival are also hosted in Solang Valley.
If you wish to visit Solang Valley for skiing, it is advisable to stay at Manali as that offers you a chance to explore Manali as well which is a magnificent tourist destination in itself. White Mist by Sterling group is a splendid option if you would like to enjoy the experience of cottage apartments flanked by misty mountains.
Auli, Uttarakhand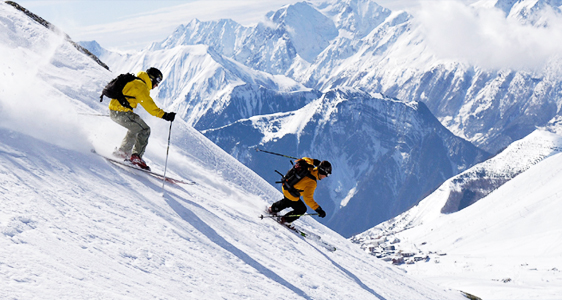 Situated at an elevation between 2500 to 3000 metres above the sea level, Auli, also known as Auli Bugyal in the local dialect means ''meadows''.  The skiing potential of the peaks of Auli was discovered by the French and Austrian experts who rated it among the best slopes for skiing in the world. From January to April, the slopes of Auli are covered by a thick carpet of snow. Not only is Auli a popular skiing destination because of its apt landscapes and vast expanses but also due to the clean environment it offers. The skiing slopes of this beautiful skiing destination are unique in the fact that the snow here is deep enough but not inaccessible.
Meandering down a snow-clad mountain while spewing a cloud of white powder is an unparalleled experience that can be matched by no other. You can also read our detailed blog on all you need to know about skiing in India. Made up your mind already?