An excellent example of how technology has simplified our life, SpareOne is that one gadget every traveller needs. Of course, it's not an iPhone in the features department, but it more than makes up for it, by saving your life in case of emergencies when your beloved Smartphone battery dies with nowhere to charge it!
This handset features lithium AA battery that can last upto 15 years, when left unused. You get 10 hours of talk-time, a waterproof bag, location & alert app services, siren and LED torchlight, which makes it extremely efficient. So whether you are stranded in an ocean, forest or mountain top, you will able to ask for help by pointing out your exact location.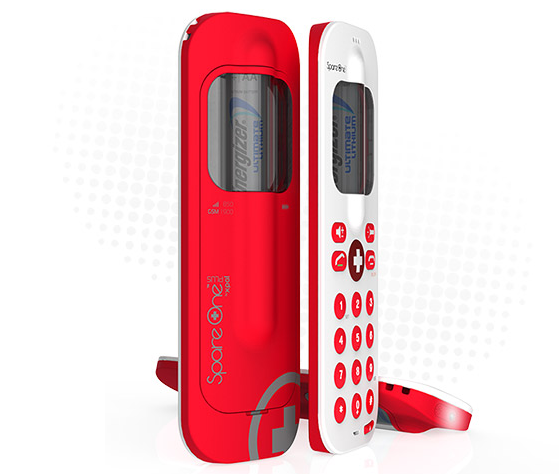 Other notable features of SpareOne Plus are its tenacity to withstand extreme weather conditions, one-touch emergency call services that require no SIM card and ability to customize by feeding 9 important numbers on the menu to make regular calls, when SIM inserted.
Gadget Details
| | |
| --- | --- |
| Gadget Name | SpareOne Plus |
| Details | It's an emergency spare phone with an impressive battery life that can last upto 15 years. Additional features include LED torchlight, floatable waterproof bag, Siren, Location track services and One-touch emergency call services with SIM card. |
| Dimensions | Depth: 5.7 inches; Width: 2 inches; Height: o.75 inch |
| Weight | 68 grams |
| Company | SpareOne |
| Website | Spareone.com |
Note: Images & definitions in this article are owned & copyrighted by Spareone.