Christmas day is a very special day of joy and charity. People celebrate the birth of Christ by offering prayers, singing carols and exchanging wishes. Churches all over the world portray a festive atmosphere with beautiful decorations.
For those folks visiting the "Queen of Hill Stations", Ooty, during this holiday season, a visit to the oldest church of the Nilgiris will be a delight.
St.Stephen's Church of Ooty, dates back to the 19th century. It is one of the churches built under British Raj. Stephen Rumbold Lushington, who was the Governor of Madras, laid the foundation for the church on April 23, 1829.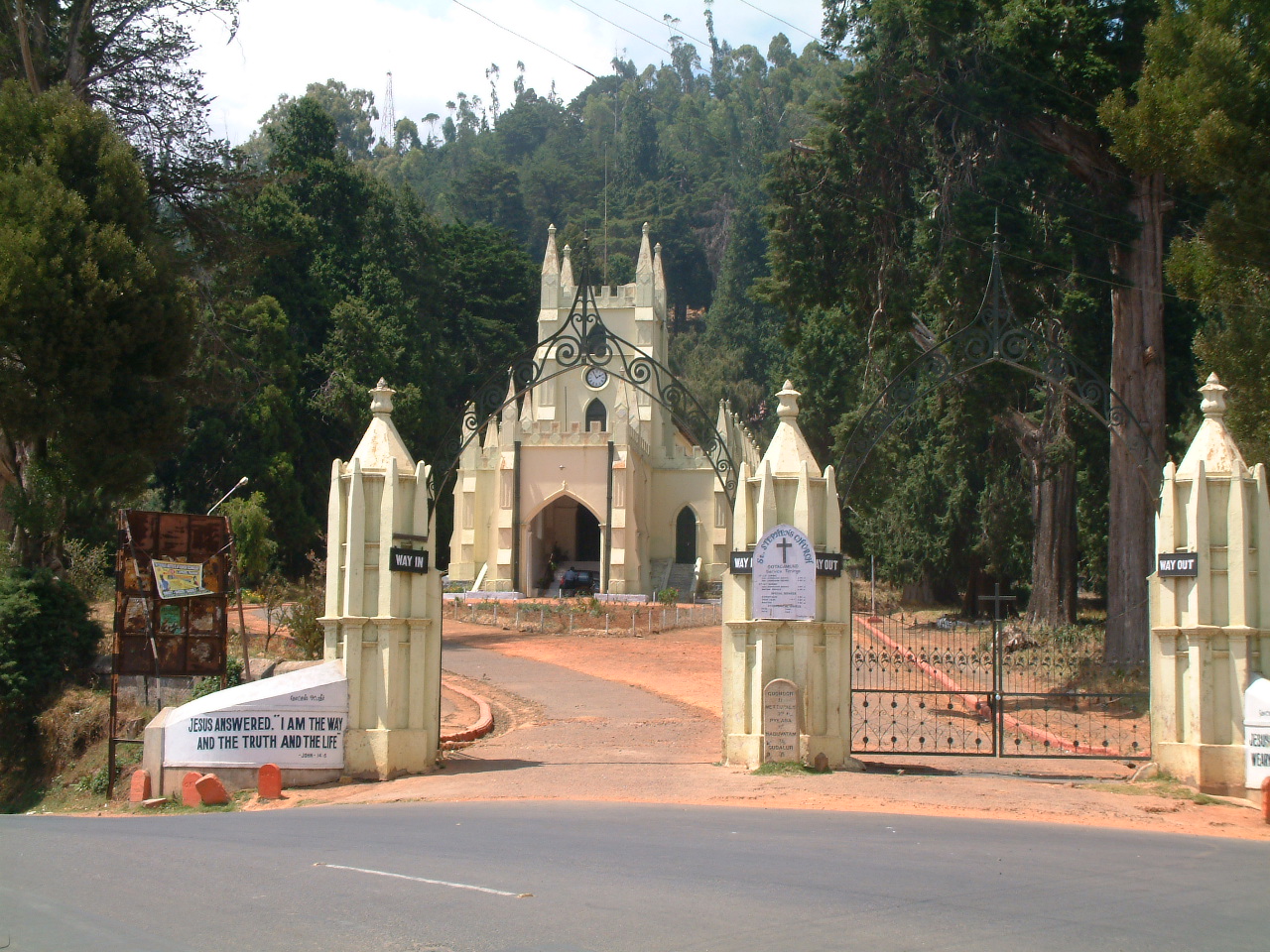 Captain John James Underwood was the architect in charge of the construction of the church. The entire church was built using high quality wood. The timber used in the church was taken from Tipu Sultan's palace on the island of Srirangapatna, after the defeat of Tipu Sultan in the hands of Britishers.
Some of the attractions of this church are exquisite wooden architecture, the painting of "Last Supper', stained glass windows with various scenes like the crucifixion of Christ and Mother Mary holding baby Jesus in her arms.
This church has an unusual feature of four 'hammer' like structures, tied on inverted-V shaped wooden planks using wires.  When these are pulled from the floor, they produce musical sound.
After the independence, the church came under "CSI" Church of South India. It is interesting to note that the church does not show any wear and tear even after so many years.
St.Stephen's Church continues to captivate tourists and is one of the chief attractions of Ooty. A visit to this wonderful house of worship is a great experience.
Church Timings – The visiting hours are from 10 am to 1 pm and 3.00 pm to 5.00 pm each day. On every Sunday, there is service from 8.00 am to 11:00 am.
Nearby Sterling Holidays Resort: Ooty – Fern Hill & Elk Hill
Distance from Fern Hill: 1.4 km, 4 mins
Distance from Elk Hill:  3.4 km, 8 mins
Closest City: Mysore – 126 km
Other nearby attractions in Ooty
Ooty Lake – 3.6 km
Stone House – 1.5 km
Ooty Rose Garden – 1.6 km
Pykara Waterfalls – 22 km
Mariamman Temple – 47.8 km
Mudumalai National Park – 49.6 km