Holidays are a much-awaited event by everyone. It is that time when the entire family lets their hair down and immerses in complete enjoyment with gusto. Holidays always evoke images of smiling faces, pristine water bodies and beaches, hill stations with salubrious climates, long treks, swimming, adventure activities, and much more. Yes, Holidays mean all these things, but beyond the surface level holidays take a lot of planning and unless planned well things do go awry. It is not always a walk in the garden or a bed of roses either. Many things can go wrong, from a simple situation of 'lost baggage' and 'missed flights', to more serious incidents that one never expected or bargained for.
Sterling is committed to ensuring your holiday is hassle-free and you have the best and most different experiences without untoward incidents. Sterling has recently launched a comprehensive Holiday insurance, the first of its kind in India, which is powered by Digit Insurance. The insurance ensures that you have a relaxed holiday experience without your brow being furried with worry. The insurance covers trip cancellation, loss of baggage, missed connection, personal accident and much more.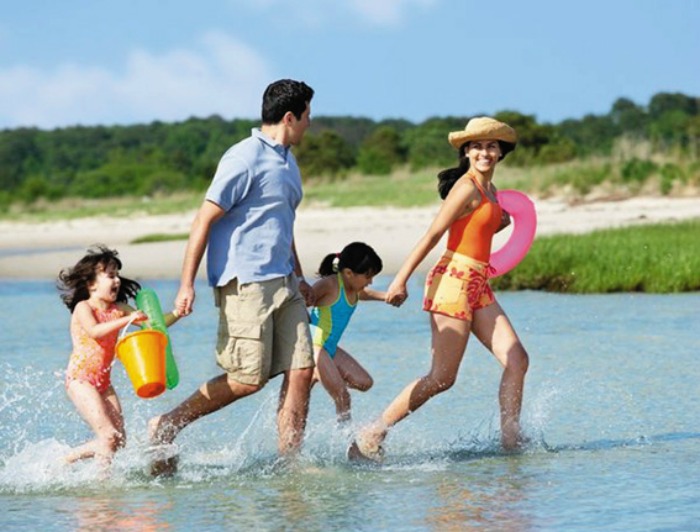 Sterling strives to make your holiday a truly relaxing experience and takes care to ensure a smooth experience for you from right from when you start for your holiday from your doorstep till you return back home. The Sterling Holiday insurance is laden with benefits and is very customer friendly with a single number to contact in case of claims.
The Sterling holiday insurance comes with 9 wonderful benefits.
In case of an emergency, you need to cancel a trip at the last minute your insurance will ensure that you get a refund of the expenses incurred in the  cancellation of air tickets and hotel bookings
You find that you have arrived at your destination but your checked in baggage has not, you get Rs. 2,000 if the baggage is delayed beyond 6 hours
You have arrived and your checked in baggage has not and never arrives, you are compensated a sum of Rs. 10,000 for the loss
You are inseparable from your expensive DSLR camera, but you lose it during your travel, the insurance will compensate you for the loss up to Rs. 25,000, this cover applies for any expensive gear that you are carrying
You are on tenterhooks, your flight is delayed and you are going to miss a connecting flight and you actually do so, in such a situation the insurance covers you to a maximum of Rs. 10,000
In the case of an accidental injury or death while boarding, de-boarding or on the flight you or your nominee is compensated to a maximum of Rs. 3,00,000
If you are travelling and in the course of your trip have an accident resulting in a disability or even death, your insurance covers you up to a maximum of Rs. 3,00,000
Any emergency hospitalization owing to an accident during a trip is covered up to Rs. 1,50,000
In the unlikely event of a legal issue while travelling you would be covered to a maximum of Rs. 1,00,000 for legal expenses like personal liability and bail bond
The Sterling holiday insurance is indeed like an umbrella that protects you and your family against the vagaries of time. A holiday curated by Sterling not only incorporates the best of experiences but also ensures that you enjoy the experience with your loved ones with complete peace of mind. Sterling has launched the holiday insurance which is powered by Digit Insurance and has an attractive inaugural offer with the holiday insurance being complimentary. Do check out the details of the Sterling Holiday Insurance as you pack your bags and get ready to holiday differently. Visit Sterling to find the perfect holiday option for you and your family.