Goa is truly the land of sun and sea. Beautiful beaches, yummy food and the relaxed Goan vibe cannot be replaced by any other beach destination. No matter how many times you visit, you still want to revisit. Yes, we all love to party in the buzzing beaches in the north. But have you heard of the Sleepy Chorao Island in North Goa?
We always associate North Goa with tons of people, parties and no peace. If you are like us and want some quiet time before you head back to your grind, you need to read this article. Chorão or Choddnnem in Goan is one of the largest amongst the 17 islands in Goa. The word Choddnnem in Goan means jewelled headwear. This sleepy village was rechristened to Chorão by the Portuguese who also called it Ilha dos Fidalgos translating to the Island of Noblemen.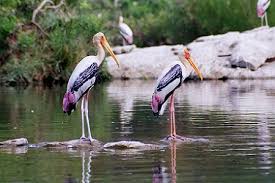 Chorão is mainly known for its bird sanctuary. The Salim Ali Bird Sanctuary is located on the western tip of the island and is a mangrove habitat. This attracts species of birds like osprey, striated heron, brahmini kite, black bittern, red knot, pied avocet and other mangrove dwellers like fiddler crabs and mudskippers. This 178-hectare sanctuary is inhabited by migratory and local birds of over 400 species. You can reach this sanctuary by boarding a ferry from Ribander. There is a paved walk which takes you within the sanctuary. And the mangroves can be explored by a boat which navigates through the narrow passageways.
Another thing that Chorão was famous for was its cheese. Yes, you read that right. The Island Cheese of Chorão was enjoyed by the Portuguese and even exported. Check out the top food joints in Goa and explore the Goan cuisine. Despite having its roots in the 16th century by 19th century, this industry got extinct. While that sounds disappointing, what you can visit when in Chorão is the fortress that protected this island. Fortaleza de São Bartolomeu de Chorão, Saint Bartholomew Fort of Chorão in English dates back to 1720. It was abandoned in 1811.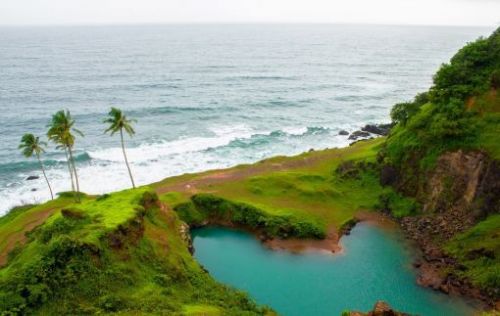 A trip to Chorão island is incomplete without a visit to the little Chorão village. Picturesque Portuguese villas will transport you to another time period. The interesting history of the island is preserved in this sleepy village. Because of the existence of both Indian Brahmins and Portuguese colonizers, one can find both whitewashed churches and Hindu temples. One of the famous churches here is the St Bartholomew church. It was constructed in the Neo-Roman architectural style. It was built in 1569 by the Religious of the Society of Jesus.
As we mentioned earlier, the Portuguese called Chorão, Ilha dos Fidalgos; the island of noblemen. The reason for this was that it was inhabited by Portuguese nobility who lived in luxury surrounded by flower gardens. Other than Chorão village, this island is made up of villages of Devgi, Ambelim and Caraim.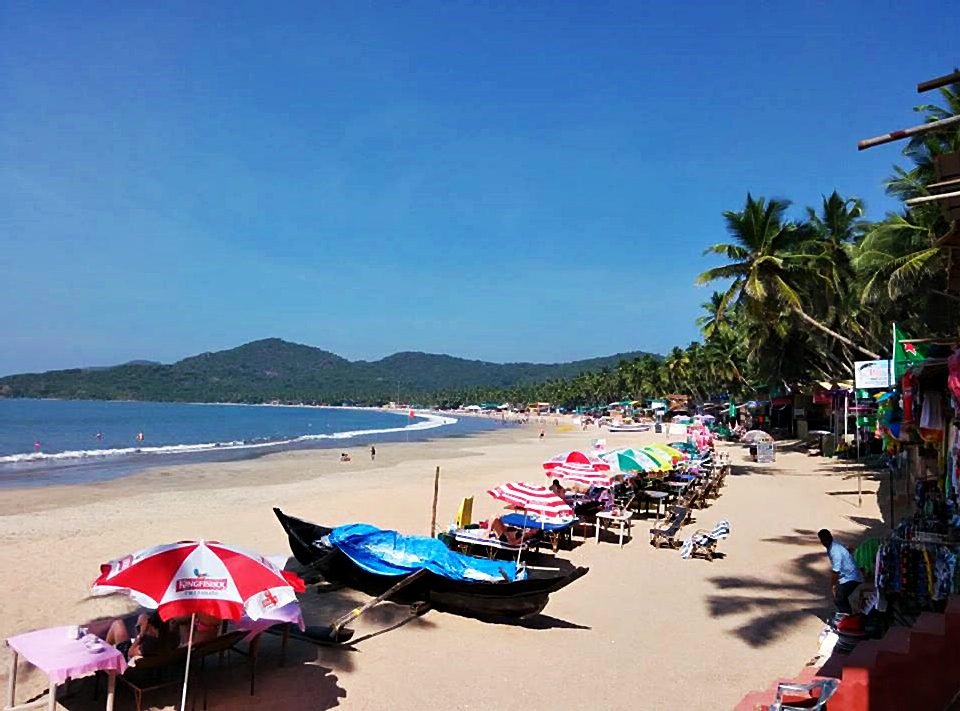 One of the historical Hindu temples to visit here is the Bhagwati temple. Believed to be around 500 years old, the Goddess Bhagwati idol has eight hands and is called the Astabhuja. Another place to visit is the nearby island of Divar. This island is mostly visited during the festival of Bonderam and Potekar. Bonderam is a colourful carnival with floats and is a sight for sore eyes. The ruins of Kadamba Dynasty are also an interesting historic ruin to visit. The Ganesh temple was destroyed first by Muslim troops and then by the Christians. The hill now houses a chapel alongside the ruins of the Kadamba architecture.
Chorão Island is a great addition to your North Goa itinerary. It is an offbeat experience that can be easily done from Panjim. It is situated only 5 km from Panjim, which means you can easily squeeze it in as a half day trip, or even a full day trip if you have the time. Stay at the Sterling Holidays Bardez villa for that amazing balance between comfort and luxury. This Spanish-style villa is centrally located and is perfect for exploring the north. It also offers a large swimming pool with a kiddie pool for those lazy days when you just don't want to step out.
Have you planned your North Goa trip yet? Did you know about the hidden gem of Chorão Island? If not, what are you waiting for? Get on your travel wheels and plan your stay with us at Sterling.