Most vacations include travelling to popular tourist spots, often located alongside the beach or atop a beautiful hill or in the valleys. What a lot of Indian tourists tend to forget is that our country is known not only for its beauteous nature, but also for its famous religious destinations. Indian culture is closely intertwined with myth and legend, and most religious destinations, to say nothing of the customs and practices that come with them, are usually paired with a rich mythological and historical background. One such lesser known religious destination with a gripping past based in myth and legend is Puri.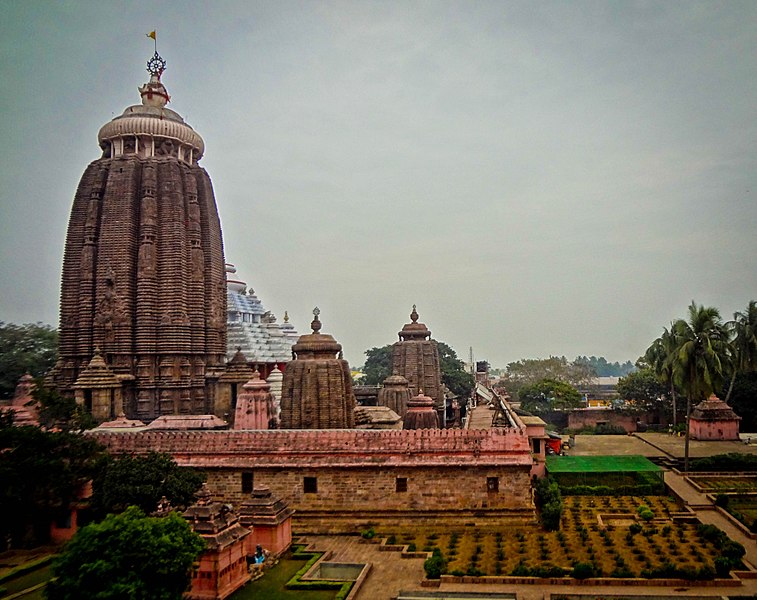 Puri is a small city located south of Bhubaneshwar in the state of Odisha, believed to be one of the most religiously rich locations in India. It is often referred to as Sri Jagannath Dham after the Jagannath temple from the twelfth century located in this city. The city of Puri is one of the original 'Char Dham' pilgrimage sites and as a result holds immense significance in Hinduism. The town's economy is built on its religious identity and the Jagannath temple and the tourism it attracts accounts for nearly 80% of the city's total income. Aside from the Jagannath temple, there are numerous other temples and religious spots, one of the key ones being the Gundicha Temple. There are many legends that contribute to the history of this temple, making it one of the most mysterious and alluring sites to behold.
Here are some of the stories that circle its existence:
The Queen of Indradyumna – Gundicha
The Gundicha temple is thought to have been named after Gundicha, the queen of Indradyumna. Indradyumna was a Malava king, who according to the Mahabharata was the son of Bharat and Sunanda. Legend has it that as the celestial architect Vishwakarma was building the Jagannath temple, the queen Gundicha came upon the magnificent site and was so awed by it that she requested her husband Indradyumna to build another similar temple in honour of the deity. She also desired for her husband to undertake the Ratha yatra, causing him to set a precedent for the custom of a husband going on a Ratha yatra on his wife's wishes.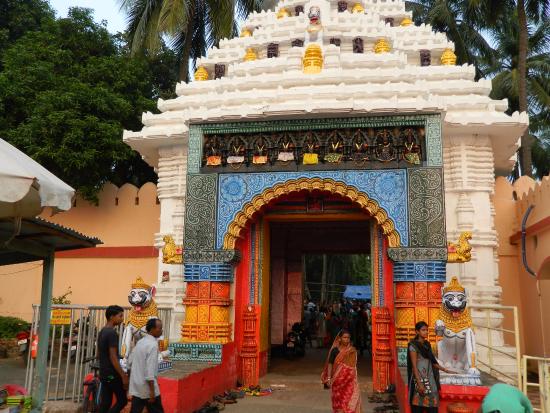 The Local Goddess – Gundicha
Another myth attributes the name of the temple to a local goddess named Gundicha, believed to be akin to Durga herself. According to legend, she was the aunt of Krishna Jagannath, who visited her annually accompanied by his siblings. Gundicha is thought to possess the ability to cure one of fatal diseases, the most incredible one being small pox. Bengal at this time was facing an epidemic of small pox breakout and people prayed to Gundicha to help cure the infected. Gundi translates from Odia to mean small pox. The word bears etymological resemblance to Guti, associated with Gutika Thakurani, the small pox goddess of the neighbouring cities in Bengal.
The Legend of Lakshmi
There is another legend that tells the story of Jagannath and his consort Lakshmi. Jagannath locks Lakshmi in the store room of the Jagannath temple and goes to reside in the Gundicha temple for a week. Lord Jagannath's resemblance to Krishna is brought out in this tale as in the Gundicha temple he is rumoured to have been attended to by devadasis, symbolic of Krishna's gopis, led by Radha – his lover – as in the story of Krishna in Vrindavan. On Jagannath's return to his temple, Lakshmi appears and sprinkles magic dust over him which results in him forgetting his escapades with the devadasis and reuniting with his own lover/consort.
The Tale of Chaitanya Mahaprabhu
According to the Bhavishya Purana, Chaitanya Mahaprabhu was another incarnation of Lord Krishna. He undertook both the Ratha and Chandan Yatras and sang devotional songs and led sankirtan processions outside the Jagannath temple when doing so. He was believed to be a huge devotee of Lord Jagannath and was said to enter an almost trance-like rapture when watching the god's love play and danced and sung with joy and emotion when happy, and fainted and entered an almost comatose state in times of his turmoil. One day, Chaitanya Mahaprabhu undertook the task of sweeping the Gundicha temple a day before the Ratha Yatra. He is thought to have walked towards the Gundicha temple unnoticed by his servants and followers and disappeared forever. He was last seen entering the Manikotha, and his disappearance still remains one of the unsolved mysteries of Puri. Some versions have us believe that he was united with Jagannath inside the temples and now resides alongside him in Indralok.
While the different myths tell us entirely different stories about these customs and practices, there is thought to lie some truth in each of them as they communicate years of tradition and beliefs in their form. It is this culture of story-telling and passing on history from generation to generation that has helped India preserve some of the richness and beauty of its own history. Take a trip of historical India and release your inner spiritual and religious sentiment this spring. Explore the unchartered and unsolved mysteries of religious India and play your part in preserving its culture. So be it with your kids or with your partner, jump in to these murky waters and embrace it whole heartedly. If you are looking for a stay,  Sterling Puri awaits you.