A trip to Kerala's mangroves is an elevating experience in itself. Glide effortlessly on green waters and behold thick foliage from a close distance that visually appears like huge broccoli florets submerged in water! With at least ten different species of their own, there is ample diversity among the mangroves. Areas in Kerala like Kozhikode, Kumarakom, Thiruvananthapuram and other places on the coastline have dense mangrove cover. One of the places worth mentioning is the Mangrove Trail, an aquatic and bird sanctuary. Managed by the Malabar Mangrove Ecotourism Circuit, it is a perfect place for travellers who want to see nature in its full glory. The trail which has come up at Kizhake Kandankali, roughly five kilometers from Payannur town is a natural exhibition of tidal creeks and waterways.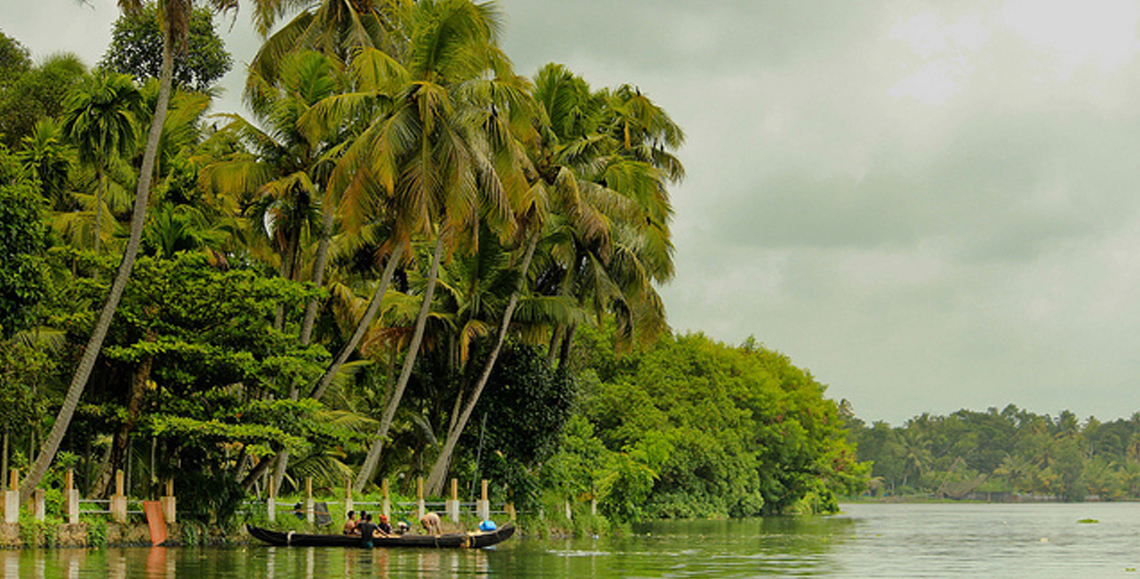 When nature set out to design God's own country, it outlined its coastal stretches with thick mangrove forests. These forests which once occupied about 700 square kilometers have dwindled to 17 square kilometers, which has spurred the locals to action towards preservation of this rich natural resource. Mangrove forests are a rich source of timber, fuel, wood, honey, wax and fish. By being on the coastline, they also protect the inland from floods, storms, erosions and other natural disasters.
It is simply amazing to see these mangrove troves plus indulge in activities like canoeing, hiking, river-crossing, fishing and bird watching in a place where principles of 'sustainable tourism' are upheld. It is to be noted that carrying items such as alcohol, cigarettes, lighters, drugs and plastic is strictly prohibited in the area.
The trail is a boat journey through a tree-lined tunnel which takes less than 2 hours to navigate. Close your eyes and glide through this trail breathing in the thick tropical air, as birds like myna, sparrows, weaver birds, horn bills, quails, kingfishers, windfowls, brown-winged kingfishers, grey-headed lapwings, pallas's fish eagle, whistling teels and mangrove whistlers tweet away to welcome you with their chirpy songs.
Besides these, you can also see some rare exotic animals like the mountain squirrel, mongoose, jackalsand various kinds of reptiles like sea turtles and otters.
The mangrove forests are a true wonderland for nature enthusiasts and wildlife photography lovers!