Planning a trip is never easy. There are many factors to take into consideration—which place to go to, what to carry, where to stay, how to travel—these and many more questions beset you as you plan that dream trip. So, how do you go about creating your travel itinerary? Ever considered referring to the zodiac for inspiration? Monisha Dudaney shows you how the sun signs can have a strong influence on where you want to travel, how you travel and what your idea of a vacation is.

Aries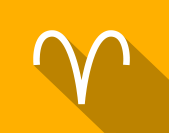 The tarot card is The Lovers depicting a month of festivities and travel. The month is expected to be extremely eventful. Seminars, conferences, high-level meetings, and important projects will take you to exotic places. Work-related travels may take you from Kovalam to Dubai where you can relax and enjoy the scenic beauty and get work done with ease. Spending time with family and loved ones will mean visiting relatives, and going on treks and picnics that keep your soul fulfilled. Money borrowed is returned to you. You enjoy shopping for clothes, shoes and gifts for all making good use of your time and cash. Health is good. If single, you enjoy the company of those you meet at social events and during your travels.
Tip of the month:  Go with the flow
Most compatible with: Sagittarius
Least compatible with: Capricorn
Taurus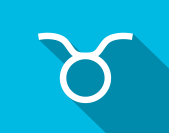 The tarot card is The Six of Wands as you put your travel shoes on and get ready for long journeys. Get ready for adventures and experiments. New markets, new people, varied cuisines, interesting interactions, will all be enriching experiences. Especially for those who are involved in selling space, advertising, marketing and even telecom, the world opens up a Pandora's Box. With the festive season just around the corner, and the feeling of happiness all around you, you grab precious moments such as catching up with friends and going river rafting, bungee jumping and sky gliding. Health remains well. Being positive keeps you goin. Enjoy the money you make!
Tip of the month: All risks are good risks
Most compatible with: Virgo
Least compatible with: Aries
Gemini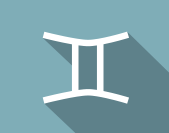 The tarot card for the restless, multi-talented and creative Gemini is The World. There are various reasons for you to take long journeys, but it is advisable to take a medical opinion before you embark on these trips. On your travels, look for opportunities to set up businesses in new lands. If working in fields of media, entertainment or medical sciences, a short-term course to enhance your expertise will help you, and give you an edge over your competitors. Take time out to enjoy nature, peace, and sound sleep. Big money comes in when you least expect it and you are more than happy to invest in a farmhouse or property outside town. Love life is amazing as you grow closer to your mate.
Tip of the month: Trust your instinct
Most compatible with: Scorpio
Least compatible with: Taurus
Cancer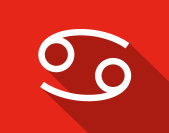 A busy month ahead as you draw the tarot card The Chariot, depicting frequent work-related journeys all over the country as many important projects demand your attention. You will be trusted by your peers and seniors and want to prove your worth. Being away from home may bother you, as you miss family and the festivities. So you invite your loved ones to spend time with them. Students do well and those who have applied to universities get what they have asked for. It is time to pack and get ready for new beginnings. There will be no health issues and participating in an outdoor sport keeps you energetic and happy.
Tip of the month: Be kind to others
Most compatible with: Pisces
Least compatible with: Sagittarius
Leo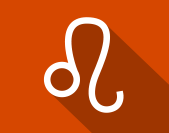 The tarot card for the hardworking, intense Leo is The Devil. You may have taken on more than you can handle at work, and are expected to be everywhere. Getting your priorities right, and creating a personal agenda will help you stay organized. Overseas travel for those working in multinational companies is on the cards. This will be your platform to showcase your talent. For those running businesses, networking takes you to interesting cities where you gain knowledge and technical learning. If single, you are on the lookout for a partner, and meeting people, being social and travelling makes it possible for you.
Tip of the month: Stay focused
Most compatible with: Aries
Least compatible with: Virgo
Virgo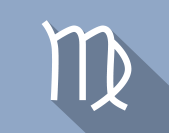 The tarot card for the honest you is The Empress, as you are in the midst of enjoying the festive season and planning a grand holiday with loved ones. Managing work is not an issue and you do a great job inspiring your team and giving them precise instructions. Some work-related travel may need to be postponed as your holiday is planned and that is your priority. Legalities, if any or property matters may bring in travel for some, and all of it is brings in profits. Some of you go to religious retreats and go on pilgrimages. Health remains good, and for those who are looking to lose weight, long runs and walks keep you motivated.
Tip of the month: Be in the moment
Most compatible with: Scorpio
Least compatible with: Gemini
Libra
You make sure you enjoy every moment. The tarot card is The Hermit. Seminars or talks, if involved in training, counselling or teaching, will send you on travels. Keep your bag ready at all times. All your adventures are fun as you enjoy the culture of different places. Fame and fortune will come your way, and good moves are rewarded handsomely. Those of you in love plan fun outings to keep the romance alive. Health remains great, and joining the gym is a good idea.
Tip of the month: Keep smiling
Most compatible with: Aquarius
Least compatible with: Taurus
Scorpio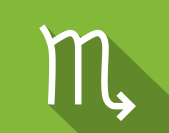 The tarot card for the intensely loyal and hardworking you is The Three of Pentacles, as you move ahead in your career. You are ready to walk that extra mile to make all the difference. Travel is big on your agenda as you have thought about all the places you want to visit. Doctors, astrologers and government officials do well and move forward with confidence. Finances improve and if you possess a dream to purchase a home or a vehicle, or go on a holiday, plan now and book your tickets. The festive season welcomes you and a surge of good luck gives you power and strength. If single, it's time to find your soulmate.
Tip of the month: Trust the process
Most compatible with: Aries
Least compatible with: Leo
Sagittarius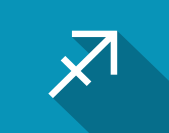 The traveller, the optimist and the big adventurer draws the tarot card Strength, as you move towards your goals and achieve them. Be soft spoken and approachable, so that you are able to receive what you deserve and get the best out of every situation. Addicted to travel, you insist on short breaks to rejuvenate yourself and feel more spontaneous. From beach locations to mountains, the outdoors call out to you. Work can be hectic as you stay late evenings and finish loads of paper work. Love life needs a bit of energy and it's best to plan a weekend trip with your mate.
Tip of the month: Stay positive
Most compatible with: Aries
Least compatible with: Virgo
Capricorn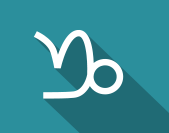 The tarot card for the ambitious and well mannered Capricorn is The Ace of Cups, depicting a new emotional beginning. Work wise, you try new things, and the same may take you to new locations that will open up new avenues. Your strength is your team and they support you. You motivate them in the right direction and in the process, reach your goals sooner The festive season will mean travel to meet relatives in the country, and overseas for some. Health needs care especially if suffering from joint pains. Spending time outdoors, indulging in water therapy, nature walks and gardening will help you get strong, fit and calm. Love life is happy.
Tip of the month: Be a good listener
Most compatible with: Aquarius
Least compatible with: Cancer
Aquarius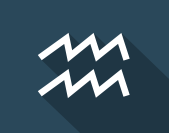 The tarot card for you is The Seven of Swords depicting your tendency to go for shortcuts. Make sure that you know your subject well, as you will be tested on your knowledge. Frequent travels to important cities in the country to meet more people involved in same or similar projects is indicated. Those in telecom, publication and manufacturing will be enthusiastic. The festive season puts you in a good mood and you make quality time for family and friends. Shopping sprees, new wardrobes and expensive gifts for all those you care about, puts you in high spirits. For the single folk, love life looks hopeful as someone you desire gives you attention.
Tip of the month: Be grateful
Most compatible with: Pisces
Least compatible with: Sagittarius
Pisces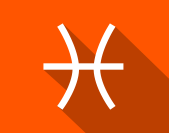 The tarot card for the peaceful you is Temperance, as you look for a balance between work and personal life. Your travels force you to live out of a suitcase, and you enjoy it. A nature lover, you fit in enough hot spots and exotic locations, to make sure you are the necessary breaks you desire. Swimming, surfing and enjoying the peace keeps you sane and result-oriented at work. Finances improve and you splurge on valuable gifts for loved ones. If single, someone from your past comes back and sparks could fly again. Enjoy long drives on weekends and go on trips to hills and valleys.
Tip of the month: Luck is yours, use it.
Most compatible with: Sagittarius
Least compatible with:  Pisces
Predictions by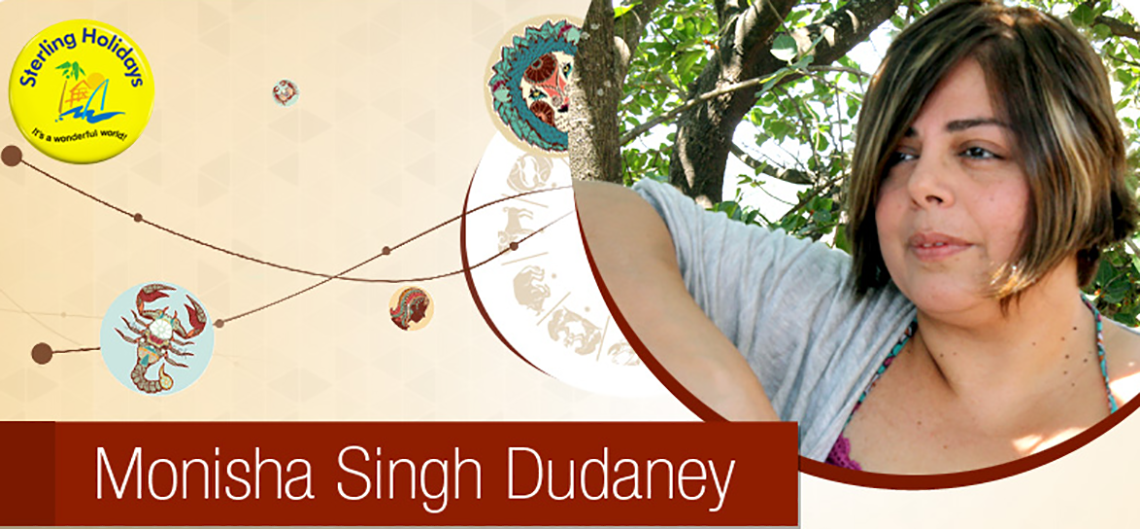 Click here  to give the app a spin and know more about your travel personality.
Read Travel Horoscope for the month of  September 2014 : Travel Horoscope – September 2014, by Monisha Singh Dudaney
Read Travel Horoscope for the month of August 2014 : Travel Horoscope – August 2014, by Monisha Singh Dudaney
Read Travel Horoscope for the month of July 2014 : Travel Horoscope – July 2014, by Monisha Singh Dudaney
Read Travel Horoscope for the month of June 2014 : Travel Horoscope – June 2014, by Monisha Singh Dudaney
Read Travel Horoscope for the month of  May 2014 : Travel Horoscope – May 2014, by Monisha Singh Dudaney
Read Travel Horoscope for the month of  April 2014 : Travel Horoscope – April 2014, by Monisha Singh Dudaney
Read Travel Horoscope for the month of  March 2014 : Travel Horoscope – March 2014, by Monisha Singh Dudaney
Read Travel Horoscope for the month of  February 2014 : Travel Horoscope – February 2014, by Monisha Singh Dudaney
Read Travel Horoscope for the month of  November 2013 : Travel Horoscope – November 2013, by Monisha Singh Dudaney
Read Travel Horoscope for the month of  October 2013 : Travel Horoscope – October 2013, by Monisha Singh Dudaney
Read Travel Horoscope for the month of  September 2013 : Travel Horoscope – September 2013, by Monisha Singh Dudaney
Read Travel Horoscope for the month of  August 2013 : Travel Horoscope – August 2013, by Monisha Singh Dudaney
Read Travel Horoscope for the month of  July 2013 : Travel Horoscope – July 2013, by Monisha Singh Dudaney
Read Travel Horoscope for the month of  June 2013 : Travel Horoscope – June 2013, by Monisha Singh Dudaney
Read Travel Horoscope for the month of  May 2013 : Travel Horoscope – May 2013, by Monisha Singh Dudaney