Amidst the chaos of life there exists a land where tranquility and beauty co-exist peacefully, a land of serenity and solace. If you need a break from stressful city life, a visit to Thekkady will do much to restore your equilibrium. The southern region of India has been blessed with a host of exotic places, but what makes Thekkady different is the fact that it is still largely untouched by human development.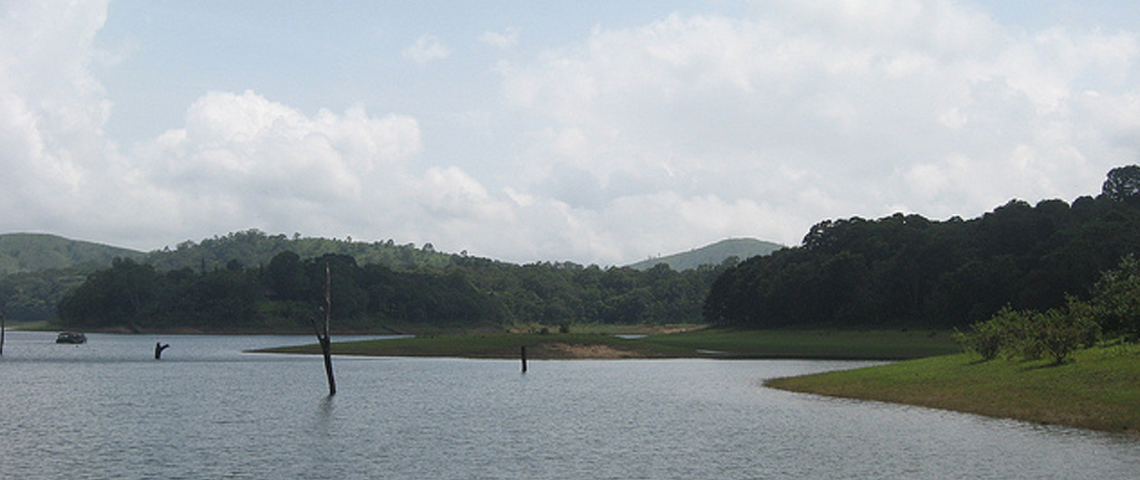 Located 257 km (160 miles) from Thekkady, the capital of Kerala and 140 km (87 miles) from Madurai in Tamil Nadu, is nothing less than a treasure trove for trekkers, wildlife lovers and nature admirers. The lush green surroundings make a perfect destination for those who are seeking to spend some quality time with their loved ones. As you move further into the dense woods, you get a chance to explore the wildlife of Periyar National park which is probably more famous than Thekkady itself.
Also known as the Periyar Wildlife Sanctuary, this national park, which spreads across 305 square kilometers of land promises to acquaint you with diverse flora and fauna. Arrange for yourself a rendezvous with herds of elephants, tigers, snakes and a variety of birds by taking a stroll in the park. Want more adventure? Spend a whole night in the jungle-like settings by opting for the famous Tiger Trail! And if you'd rather watch the animals from a distance, you can take a boat safari which is arranged by the Kerala Tourism Development Corporation and lasts for about two hours.
Wildlife, nature, beauty. What more can you ask for? Well, you will know when the aroma of exotic spices hits your nostrils and stirs your appetite for some delectable spice laden Indian cuisine. The fertile land of Thekkady produces spices like black pepper, cardamom, cloves and cinnamon.
So if you plan to go to Thekkady, be ready to bring home the finest of spices right from the state which is better known as the spice capital of the world!