Once the salvation of British officers seeking relief from the hot Indian sun, Ooty is today one of the most popular hill stations in India. Located in the Nilgiris in Tamil Nadu, this picturesque resort town is fragrant with the smell of eucalyptus trees and dotted with tea, coffee, and spice plantations. Here is what you can do to make the most of your visit to this charming town.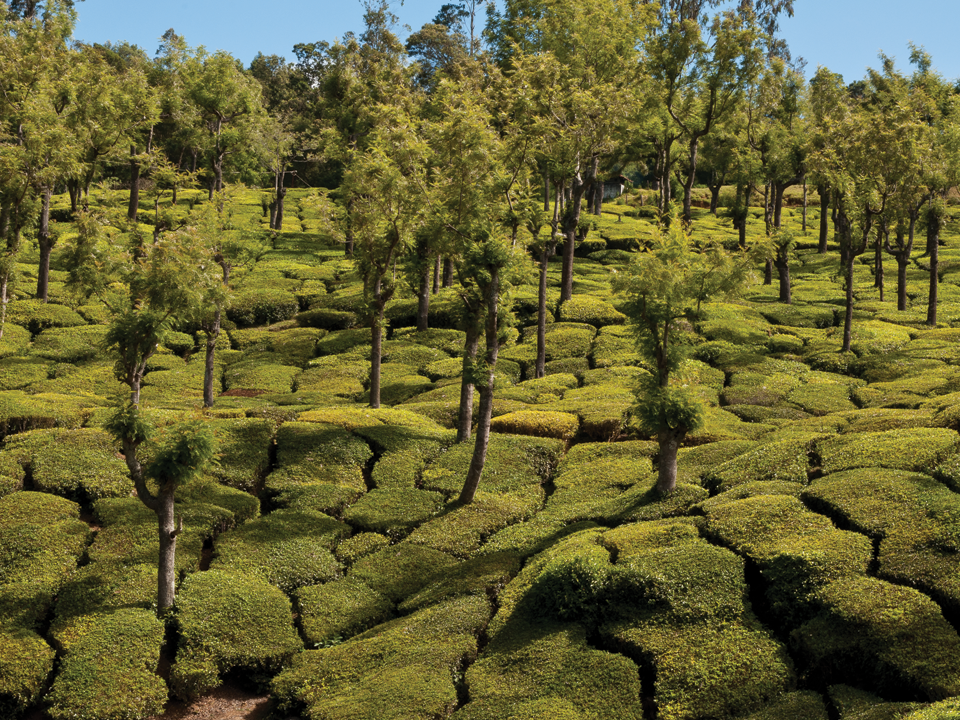 Longwood Shola Reserve Forest, Kotagiri
Spread over a bare 116 hectares, this Shola forest is small as far as forests go, but it plays a major role in attracting rain to the region. It is home to a rare kind of stunted evergreen vegetation, and a wide variety of flora and fauna, many indigenous. This tropical evergreen forest is a reserve—to visit, prior permission will be needed from the District Forest Officer/the Eco Tourism Development Centre at the Range Office near the entrance to Longwood Shola.
The Nilgiri Library
Built in 1867, this colonial library houses over 30,000 titles, many of them rare British journals from the
19th century, and books on the Nilgiris and its hill tribes. Visitors can access the reading rooms with temporary membership. One can also admire the buildings with Gothic architecture.
RaceCourse
The racecourse at Ooty is a remnant of the British era and is over 125 years old. The traditional horse racing season is between April and June. Drop in to watch a race and even place a bet, legally, on your favourite horse.
Vegetable Farms
The hillsides of the Nilgiri mountains make for pretty terrace farms—they require special attention and farmers have come up with interesting ways to water the fields. Watch the effort put into terrace farming to grow common vegetables like carrots, cabbage, potato, lettuce, cauliflower, and strawberries. The Nilgiris are also well known for horticulture.
Local Tea Shop
After a long day of traipsing all over the hilly countryside, take a break to sip some tea and eat some varkey at a local tea shop. What makes the chai special is the fact that it is brewed from locally grown tea. The varkey, made from wheat, butter, and sugar, is specific to Ooty, and can be found at any local bakery or tea stall.
Stone House
Home to John Sullivan, Stone House was the first concrete house on the hill station. Called 'Kal Bangala' by the locals, since 'kal' means stone in Tamil, it is today the residence of the Principal of the Government Arts College of Ooty. An old oak that stands in front of the house is called Sullivan's Oak.
Tea and Coffee Plantations
Nothing beats the sight of endless mountain slopes covered by a moss-like veneer of tea and coffee plants. Round it off with a visit to the tea factory—where you get to learn about the stages involved in tea-making, different kinds of tea, and even get to sample them.
Ooty Lake
The 65-acre artificial lake was created by John Sullivan, founder of the British settlement in Ooty, in 1824. It is surrounded by eucalyptus trees and has a railway line running along one side. There are boat rides on offer, but another way to enjoy the scenic beauty is to cycle around the lake. Nearby, there is a small garden and a deer park too.
Botanical Gardens
The Government Botanical Gardens in Ooty is home to thousand-odd varieties of plants, trees, medicinal herbs, and rare trees such as paper bark, monkey puzzle, and cork. Its centrepiece is a fossilised tree trunk that is estimated to be 20 million years old. This treasure trove of plant life is beautifully laid out in the numerous lawns lined with flower beds, lily ponds, and an Italian-themed garden.
Toda Huts
Located near the botanical gardens, Toda huts offer you a feel of pre-British Ooty, when it was inhabited by indigenous tribes. These thatched huts are shaped like half barrels and command great anthropological interest. Toda lands have been declared a UNESCO World Heritage site, and are a part of the Nilgiri Biosphere Reserve, designated by UNESCO as an international biosphere reserve.