Summers are filled with sunshine, warm and fresh colours, blossoms, and lest we forget, lots of ice- cream and cool mocktails. Spring-summer fashion heralds a cheerful season and the trends across the world are no different. Offering a blooming assortment of cuts, colours, textures and fabrics for all ages, this is a season that truly celebrates fashion.
Summer Flair
While neon takes a back seat, summer is full of blooming bright shades. As designers at Peppermint Diva, an Indian and fusion fashion brand, put it, "From amber and canary to saffron and marigold, there is a shade of yellow for everyone. The trick is figuring out your skin's undertone, then finding the hue that best complements it." Other glowing summer shades include indigo blues, peach and orange, candyfloss pink, and the like. But if minimalist style is more your thing, this season also pays homage to understated cuts in shades of white, ivory, and beige. Balancing the two spectrum of colours, black and white, is both elegant and chic—combine it with accessories in colours like crimson or royal blue.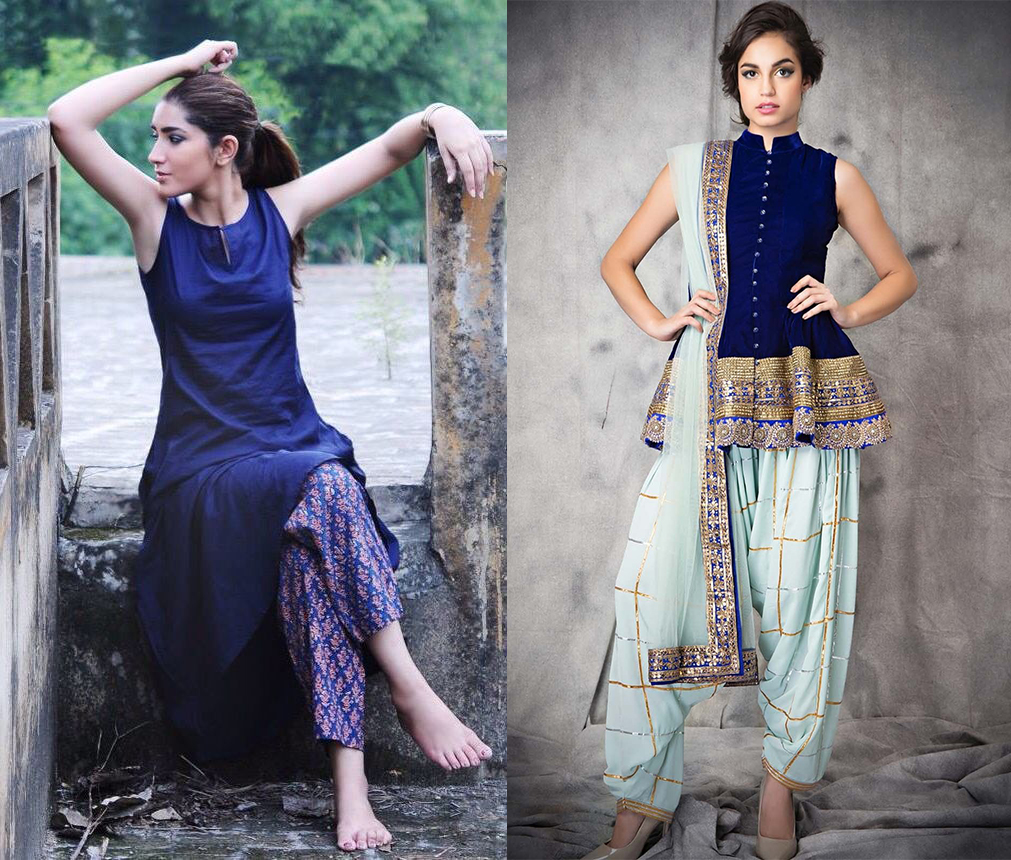 When it comes to ethnic wear, our sweltering summers make it necessary to switch to lighter fabrics. Traditional textiles, khadi, and linen are perfect for summer along with timeless cottons. Invest in chanderis and kotas and opt for light embellishments in fabrics. "Draped and pre-stitched sarees with corset blouses and peplum jackets are a rage this season," say Peppermint Diva designers who also suggest pairing embellished jackets and coats with anarkali instead of dupattas. Prints work for both Western and Indian clothing. Stripes, geometric patterns, and polka dots are trending along with timeless florals. Opt for loose bohemian dresses inspired by the seventies style, skirts and cropped tops, and loose salwar kurtas. Pantsuits make a great statement for evenings and long gowns spell easy elegance.
Gentlemen's Club
For this season, Priyanka Chokhani, co-founder of 16stitches.com, has one mantra—going retro. "Prints and plaids are going to be the flavour of spring-summer 2015. Whether it means bright contrast fabrics (inside the collar, cuffs, and placket) or contrasting buttonholes on a basic solid shirt, the old-school trend is back in vogue." For evenings, summer suits make for a comfortable choice—try a bandhgala instead of the usual suit. Even better, stick to kurta-pyjamas in cotton or mal and top with a colourful sleeveless bandhgala and pocket square.
When it comes to colours, the season promises to be as multi-hued for men as it is for women. Men conventionally stick to shades of blue and lavender. Change it to include turquoise, chartreuse, mint green, peach, and summery brights. Linen and poplins are the go-to fabrics for the season. Denims are one of summer's hottest trends, but make sure you look for a light season-appropriate version of the fabric.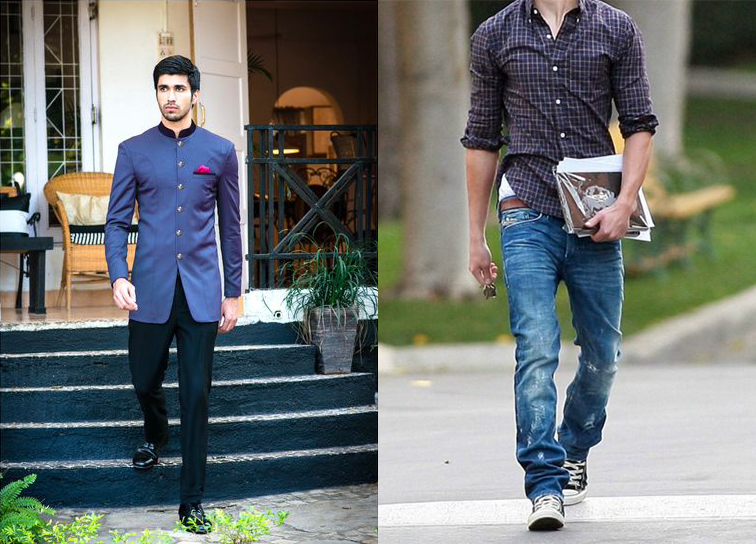 Fashion's Little Royals
Fashion visuals and a bouquet of brands that specialise exclusively in children's clothing now ensure that fashion is even on the minds of young ones. "Summers are meant for dressing up and young tots are not far behind when it comes to fashion these days," says Meena Bindra, chairperson, Biba, which has a sub-brand dedicated to young girls. "Spring-summer brings with it a lot of bright shades of pinks, peaches, sage, and lime along with hints of neon in light and breathable fabrics like cotton." Bindra recommends long, flowing gowns, patialas, dresses, jumpsuits, tunics, and skirts with delicate detailing for young girls this season.
Young boys' wardrobes can be arranged taking a cue from men's trends, and adapted to their smaller sizes in summery fabrics. For special occasions, add accessories such as a bow-tie and suspenders to a simple shirt-and- trousers combo for adding a fun element to the look. Shorts, chinos and light denims, and graphic or superhero-inspired T-shirts—in shades like red, yellow, or blue, along with basic colours—will see your little boys through the casual days of summer.
What's in Your Bag?
If you are travelling this summer, do not forget to have all these in your bag.
• For the beach: Sarongs, T-shirts, swimwear, shorts, and flip-flops that won't be ruined by water must be a part of your travel kit. Do not forget sunscreen and sunglasses. For evenings, when the weather gets pleasant, opt for maxi dresses or lehenga skirts with crop tops. Men can opt for linen and dyed shirts in relaxed cuts with chinos.
• To the hills: The season's big trend, denims would be useful here. Carry easy-to- match separates for the day and for evenings, jackets that are cosy without being too warm.
• For the jungle: Lightweight trousers coupled with long sleeved shirts/tees, a pair of sturdy walking shoes/boots, wide-brimmed hats, and sunglasses. Avoid bright colours and bold prints.
• Summer outerwear: Light jackets and stoles can be useful as cover-ups or to ward off any sudden chill in the air. The sunnier the holiday weather, the lighter the cover.
• Skincare kit: A mini travel-friendly skincare kit containing cleanser, moisturizer, body lotion, and lip balm.
Also, if you are planning to travel to amazing locations in your summer holidays, book ahead for a hassle-free vacation experience.