"Memories"
This feature on Facebook ensures that one doesn't forget their past. The Good, The Bad, & The Ugly are presented to you to relive, cherish, or sulk. One such FB memory that popped up recently in my notification was the New York Trip that I took last year. It was a fantastic trip. I had the pleasure of enjoying the superb service of Emirates Business Class. Access to the lounge, priority boarding, complete pampering during the flight, food, access to the bar, etc. I thoroughly enjoyed my 22 hour journey, which was through Dubai.
But, this was an exception. In the past, even for me, many long flights have not been this enjoyable. Sitting in a cramped seat in-between two strangers, getting up & making way for the window-seat occupying co-passenger, putting up with the snoring of other passengers, etc. can make the flight journey dreadful. Based on my various flight experiences, I am sharing my thoughts on how you can make your long flights a little better.
Tickets
Book your tickets well in advance for cheaper flights. Subscribe to airlines email services to know their current offers.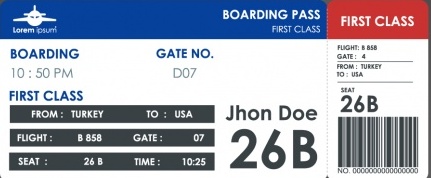 Web Check-In
You already have your ticket, now select your seat. Keep an eye on when the web check-in opens on the site & get the seat of your choice. This way, it is assured that you won't be stuck in the middle seat, especially when you are travelling alone. If you are a couple or a group of 3-4 friends, get everyone's tickets details & do the check-in together. My suggestion for group travellers is to reach the airport at least 2.5 hours ahead of the flight time. This way, you and your friends/family can get the seats together. Are you wondering about the post-check-in wait time?? Trust me; the airport will not let you have a dull moment.
If you are at the airport for the check-in, be nice to the lady/gentlemen & request for an upgrade. You might be in for a surprise.
Clothes
Please dress as comfortable as possible. Don't get carried away about people noticing you at the airport & in the flight. I have seen women decking up for their flights by wearing heels and lots of jewellery. Imagine sitting in those cramped seats with heels, trying to get out of their seats, & walk in the aisle. I pity those who get stamped by the heels.
And the worse are men with closed shoes & they decide to get comfortable by removing them. OMG!!!! Trust me; the whole flight has to bear the brunt for it.
My suggestion here is to wear open shoes, sandals, etc. Flip flops are the best.
Cabin Luggage
Keep your passport & other necessary documents along with you. As you will be storing your bag in the overhead compartments, try keeping it light & easy to carry. Also, it can be really annoying if you have to get up time and again for one thing or the other from the cabin baggage. Therefore, it is advisable to keep the essential things in a small pouch or sling bag and place it on your lap or in the pocket provided on the back side of the seat in front of you. I usually have my shades, moisturiser, lip balm, a book/kindle, headphones, cotton, some candies, and my phone handy.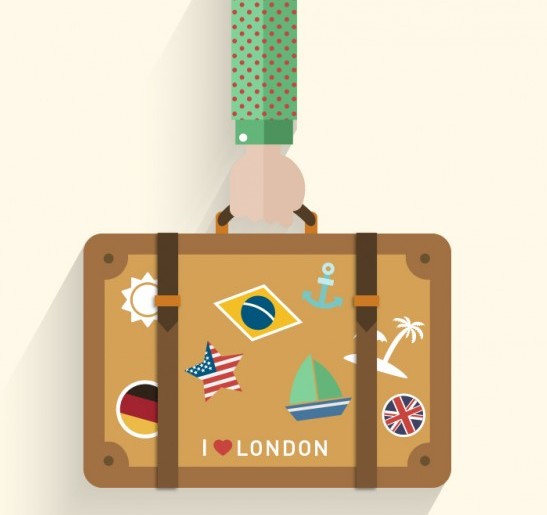 Read our blog on "Top Five Packing Tips for Travellers."
Sleep
The most important thing on a flight. Trying staying awake as long as you can just before taking the flight so that you can crash once you are seated. Carry a small pillow or a big scarf for the neck rest. A window seat works well in this situation. DIY a pillow with the scarf, rest your head, & sleep. Leaning on the seat in the front & dozing off will have loads of after-effects in the form on body ache.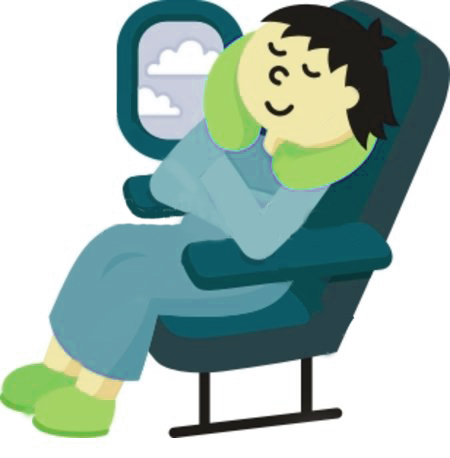 Entertainment
Can't get sleep? Are you done with the in-flight entertainment?? Utilise this time to some deep thinking. Just kidding! Charge all your devices before you board. Catch up on all the movies, TV series, reading, etc. I usually carry a small notepad – helps me pen down my thoughts. You can come up with an idea for your own start-up!!! Who knows?? I also carry 2-3 types of entertainment options, like Kindle, Laptop or iPad with movies, iPod, and a notebook. This way, I can alternate between these when I am bored.
If you are travelling with friends or family, you can play board or card games as well. Going back to basics, but still interesting way to kill time, isn't it?
Food
Yes, most of the airlines serve food. What if you don't like it?? Carry few cookies, snack bars, etc. with you just in case you don't like the food at all. Ask the flight attendants for nuts/cookies. Usually, they are sweet & will pass on a few.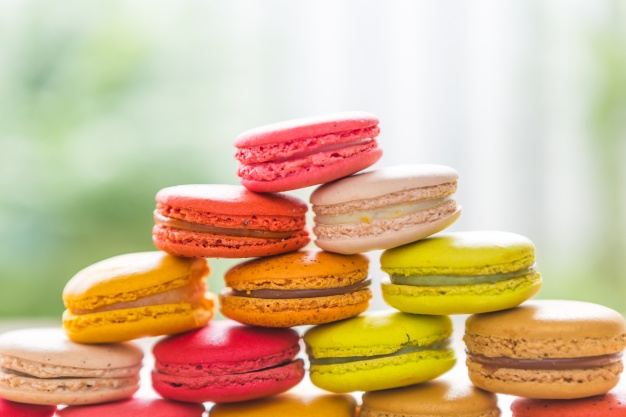 Drinks
Please don't get carried away & get sloshed. Know your limits and have wisely.
Taking a long flight is a challenge in itself. Be a little organised & considerate to fellow passengers by staying clean & hygienic, maintaining proper distance, not getting too friendly & peeking into their devices. Also, book your holiday resorts well in advance before you travel, so you can go and crash to sleep after the long flight journey.