India is known for its beautiful landscapes and lush greenery. From the hill stations in North India to the architecture in the South, India has everything. Among all the beautiful destinations is Kerala, a small state in South India has been blessed abundantly by Mother Nature. Rightly known as God's Own Country, the land has rich, elegant and unexplored beauty. The lush greenery, the sparkling backwaters, and the clear blue sky is a view which can easily take anyone's breath away. There are many exquisite places in Kerala, which are a must-visit for every tourist like Munnar, Thekkady, Kumarakom, and Thrissur. Each place is distinct in its own special way.
One such exquisite destination is Thekkady, which is ideal for wildlife enthusiasts and anyone who is looking for a quiet holiday in the lap of greenery.
Periyar Wildlife Sanctuary
The Periyar Wildlife Sanctuary is one of the major attractions in Thekkady. This remarkable conservation park is spread across a whopping area of 777 sq. km, around the man-made lake of Thekkady, and is well-known for its tiger reserve. The sanctuary is also home to the endangered lion-tailed macaque, Nilgiri langur, elephant, sambar, gaur, deer, Indian bison, and bear. This tourist attraction is the perfect destination for a casual evening picnic with family and friends.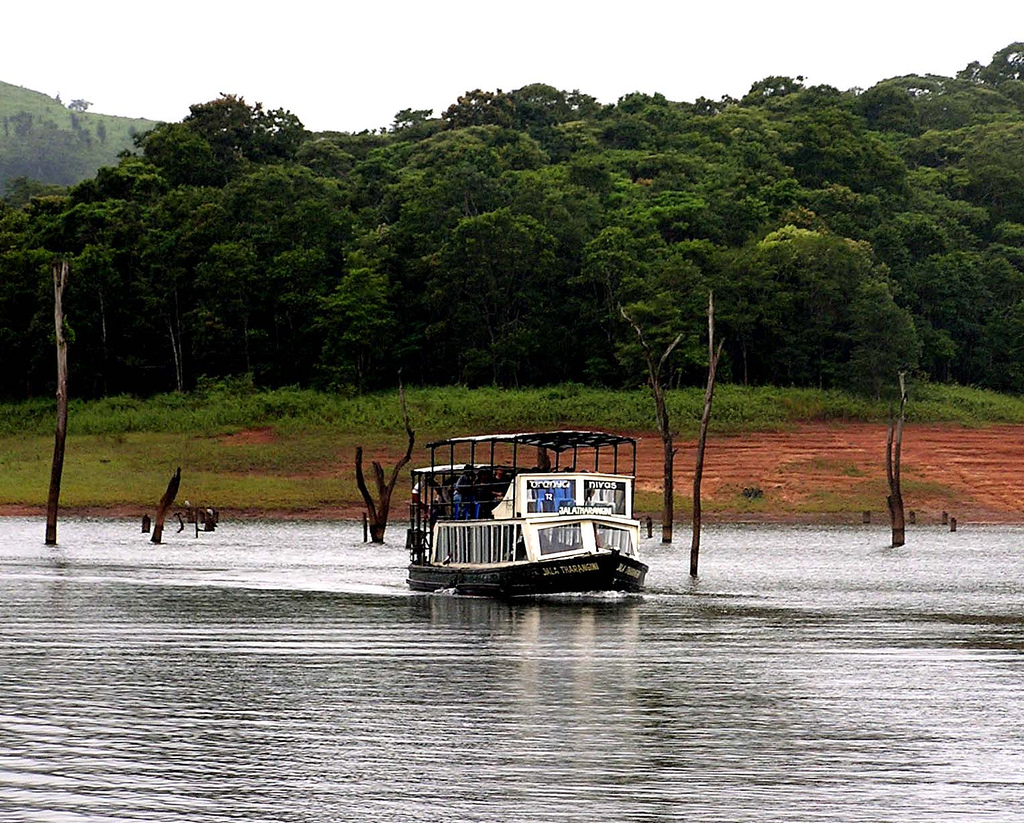 Periyar Lake
This placid lake is located near the Periyar national reserve. Tourists can enjoy and calm and tranquil evening of boating and enjoy the serene surroundings. If you are lucky you may even get a chance to see herds of elephants bathing on the lakeside.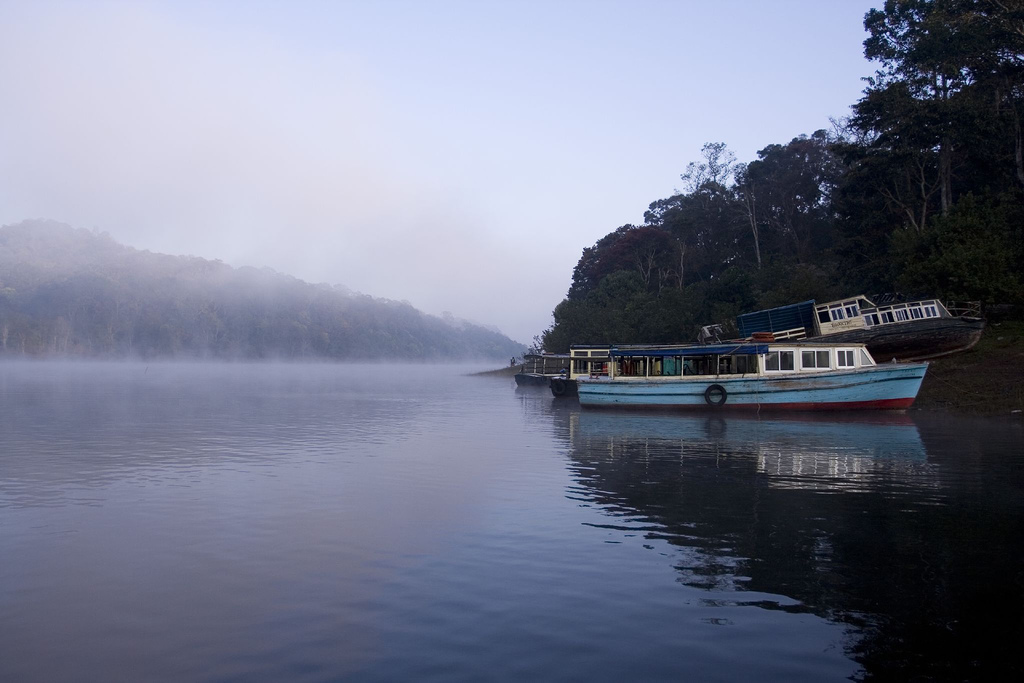 Kumily
A very pleasant and warm town nestled between the cardamom hills, Kumily is an interesting tourist destination in Idukki district which gives you an insight of the rural lifestyle of the local folklore. The luxuriant tea and spice plantations take you back to a pollution-free, idyllic world amidst the lush green landscape. Tourists can enjoy typical homemade Kerala cuisine also in this town.
Murikkady
Very famous for its breathtaking views of scenic spice plantations, Murikkady is situated at a distance of around 5 km from Thekkady. Beautiful with misty mountains, rich green valleys, cardamom, tea and pepper plantations, this is a picture perfect picnic spot to share a romantic evening with your significant other.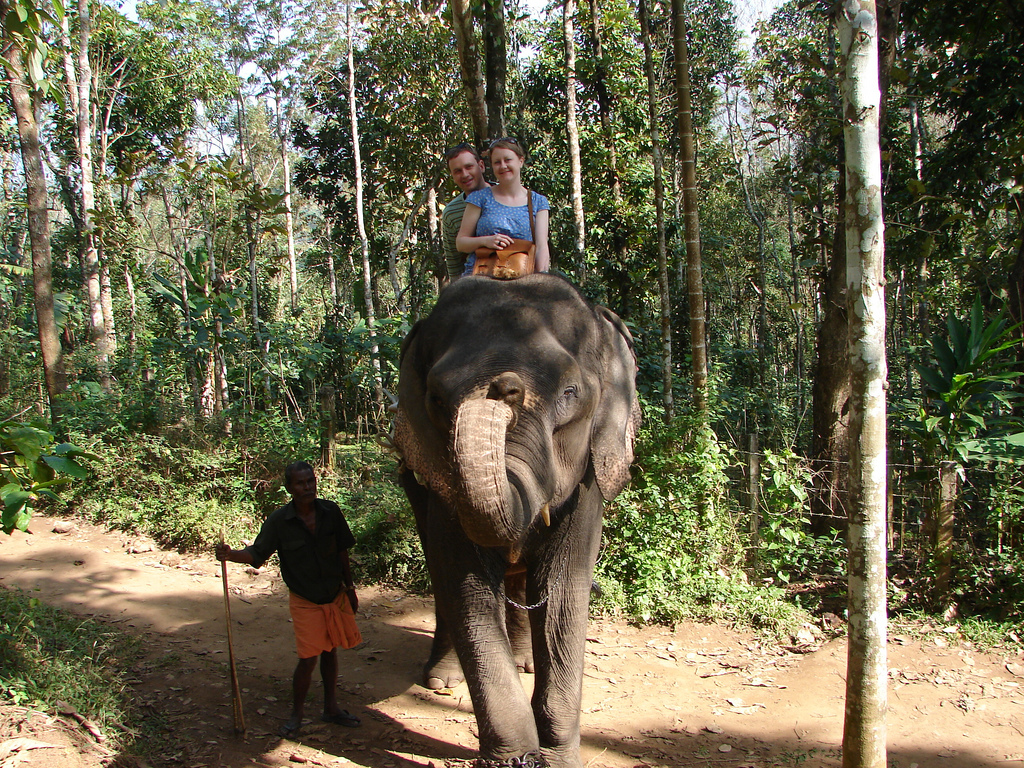 Pandikuzhi 
Pandikuzhi is another tranquil and idyllic town which is an excellent picnic spot. Small wild streams and lush vegetation are the main features of this heavenly location. Situated at a distance of 10 km from Idukki district, this spot is excellent for trekking too.
Mangala Devi Temple
The Mangala Devi temple is a 2000-year-old ancient monument which is a widely popular for its Pandian style of architecture. This temple is dedicated to Devi Kannagi or Mangala and is at a distance of about 15 km from Thekkady. Situated on the top of a cliff and surrounded by trees, this temple is visited by many pilgrims. However, it is necessary to get permission from the wildlife authorities in Thekkady to visit the area.  
Vandanmedu
This town is very popular as an auction center for cardamom spices. Ideally, the whole town is filled with plantations of cardamom filling the air with the lingering scent of the aromatic spice. Guided tours are available for those who are interested in learning about cardamom cultivation in detail.
Kadathanadan Kalari Center
Well known for the Kalaripayattu martial art form, this center is a place where you can get a firsthand experience of the renowned art. A sport which is unique to Kerala and well designed for self-defence, Kalari is popular in the world of martial arts. In the Kadathanadan center, visitors can watch this art form through a specially designed gallery.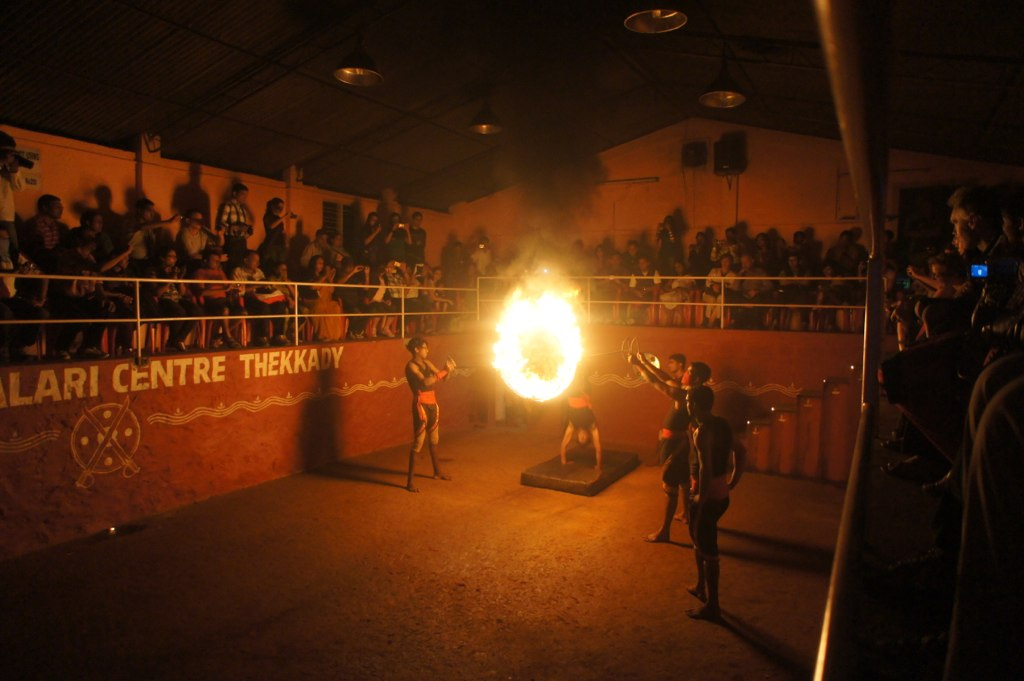 Pullumedu
Pullumedu or 'green meadows', is a small charming town situated on the banks of the Periyar River. As the name suggests this place is filled with scenic green canopies of lush trees. This is a good spot for an intimate picnic and to relax in peace. The famous Shabarimala Ayyappa temple can be viewed from here. Prior permission from the forest officials is required to visit this place.
Chellarkovil
Famous for gushing waterfalls and panoramic valleys, this is a must-visit place for every nature lover. There are several small mountain brooks in this place and the overall natural beauty is enticing.  It is very near to Cumbum, which is famous for lush coconut groves. Tourists can enjoy the view of those beautiful imposing coconut groves from here.
Looking at the above list, no doubt, Thekkady is a heaven on earth. Without question, a trip to this place will remain etched in your memory forever. While you are here, you can stay at the Sterling Thekkady for an unforgettable and wholesome experience.