Have you ever considered investing in a vacation ownership? Yes, you heard it right. It is the new way of travelling. ­­
I agree that vacation ownership (VO) comes with a cost. However, it is a sound long-term investment. Want to know why? Read on!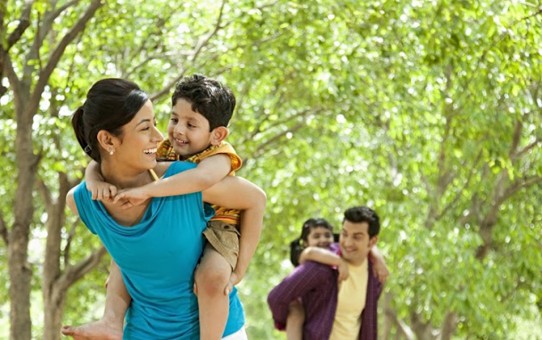 Affordability
Paying upfront for a vacation ownership has its own advantages. It can save you money by allowing you to freeze the cost of holidays. What you pay is what you get. Every year, the cost of holidays keeps increasing, but when you have paid for it already, you can sleep soundly, without having to worry about how to manage your vacations and keep your finances secure.
With a vacation ownership you are paying to have a room built at a resort – you pay a part of the cost since you will use the room only for a week every year. This is compared to a hotel where the room has been built and then is being rented to you per night. Since you own a room for one week of the year, you can take a holiday for a week every year without paying for the stay.
No matter whether it is your 25th anniversary or your child's 18th birthday, your future holiday is safe without any added cost.
In layman terms, vacation ownership is like owning your own home, while taking holiday package every year is like living in a rented house. To own a home you pay upfront whereas if you pay rent you need to be worried about rents increasing year after year.
Flexibility
You can choose your destination, season, and type of accommodation. What's more, you have no need to depend on any travel agent. You can even exchange your holiday for a destination you want. Want to take two short holidays instead of one long one? Want a bigger room instead of the one you signed up for? Done! With vacation ownership, you remain in charge. You can even accumulate your days and go on an extended holiday. Your vacation – Your way!
Quality check
Vacation ownership ensures consistently good holidays. Investing in a good vacation ownership can guarantee a quality of amenities, luxury, and entertainment. Saves time and effort in researching and reading reviews for resorts and home stays. Therefore, VOs are hassle-free.
More Vacations
If you are currently not taking vacations whatever that reason may be, this will ensure you take the much-needed vacation. So, you get to spend more quality time with loved ones every year. Isn't that reason enough?
Stress-free planning
 Planning a vacation becomes a lot easier when you opt for vacation ownership. Instead of dealing with agents and the gruelling process of planning, you can easily get your allotted days redeemed. Why add to the chaos and stress of everyday life, by making things like travel complicated? Simplify and spend more time enjoying your vacation rather than planning it. Relax and rejuvenate. You deserve it.
Also, read our blog on "11 Ideal Holiday Destinations for Shutterbugs."
Discovering and exploring
VO is a way to explore destinations that you would otherwise have not come across. There may be destinations that you may never have heard of. Vacation ownership can introduce you to such new locations.
What's more, apart from travelling around and sightseeing, you can also indulge in the in-resort services like spa, sauna, fitness centre, etc. Also, most resorts organize fun-filled activities for the family.
Having a vacation ownership is not only about travelling, but it is also about having a week-long getaway with your family year after year to different places in this world.
We hope these reasons would have inspired to invest in a vacation ownership. Wait no longer! Book your vacation ownership now and start travelling!