"The journey is the destination" – Dan Eldon
Kerala, God's own country has a lot to offer. Beaches, backwaters, houseboats, historic monuments, tea gardens, waterfalls and the list goes on…  And the best way to experience it all is to drive through and be mesmerized as the scenic routes will not fail to impress. If you think you will take a nap during these road trips, think again.
Munnar – Thekkady
 Munnar and Thekkady are both very popular with tourists, and for good reason. Magical, almost dreamy winding roads and clean mountain air can do wonders, transporting you into another dimension.
On the way to Thekkady, located in Idukki district of Kerala is Ramakkalmedu, one of the windiest places in India. It is the proposed site for power generation using winds. It also offers a panoramic view of Tamil Nadu villages and nearby towns.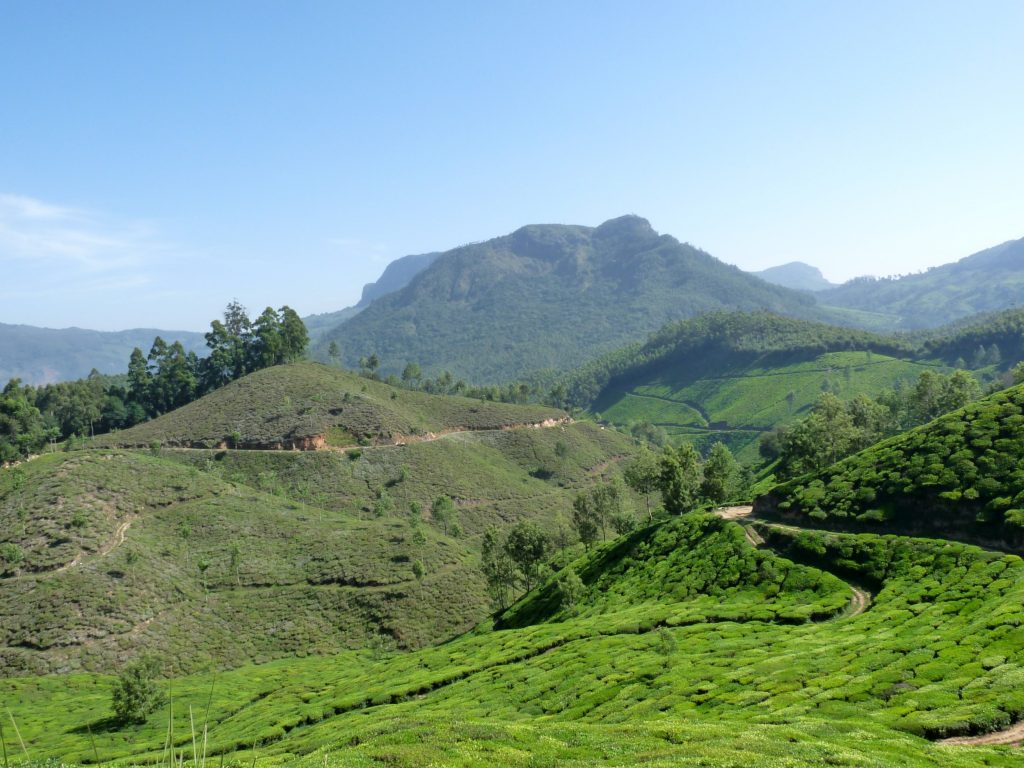 Another must see attraction en route, is the lock heart gap view.  The gap between the two mountains looks like a locked heart.
There are a lot of trails available here for trekking and hiking for both beginners and pros. This is truly a paradise for outdoors and adventurous people. There is also a historic Kallan cave nearby to explore. If you hit this spot around sunset, you can witness the glow that immerses the surroundings and illuminates.
You might be tempted to stop and stare at the numerous tea plantations and waterfalls along this road. Add some extra time for photo ops in your itinerary.
Highlights:
Waterfalls, Tea and Cardamom Plantations flanked by Nilgiri hills
If you are visiting Thekkady, stay with us at Woods n Spice, Thekkady, located near the Periyar Wildlife Sanctuary, allows guests to enjoy the beauty and adventure of the wilderness. Inspired by the 'Queen of Spices', the resort's logo depicts the large leaves of aromatic cardamom, showcasing green of the leaf tinged with a touch of yellow and grey.

Alleppey to Changanasserry
 If you are in Kerala, you definitely want to do a backwater boat ride in Alleppey. If you are looking for ideas for what next from Alleppey, you might want to go on a road trip to Changanaserry.
Although Alleppey is a popular tourist destination, Changanaserry is not. This trip will be an offbeat one, which is a bonus if you hate crowds and want to experience the culture like locals do.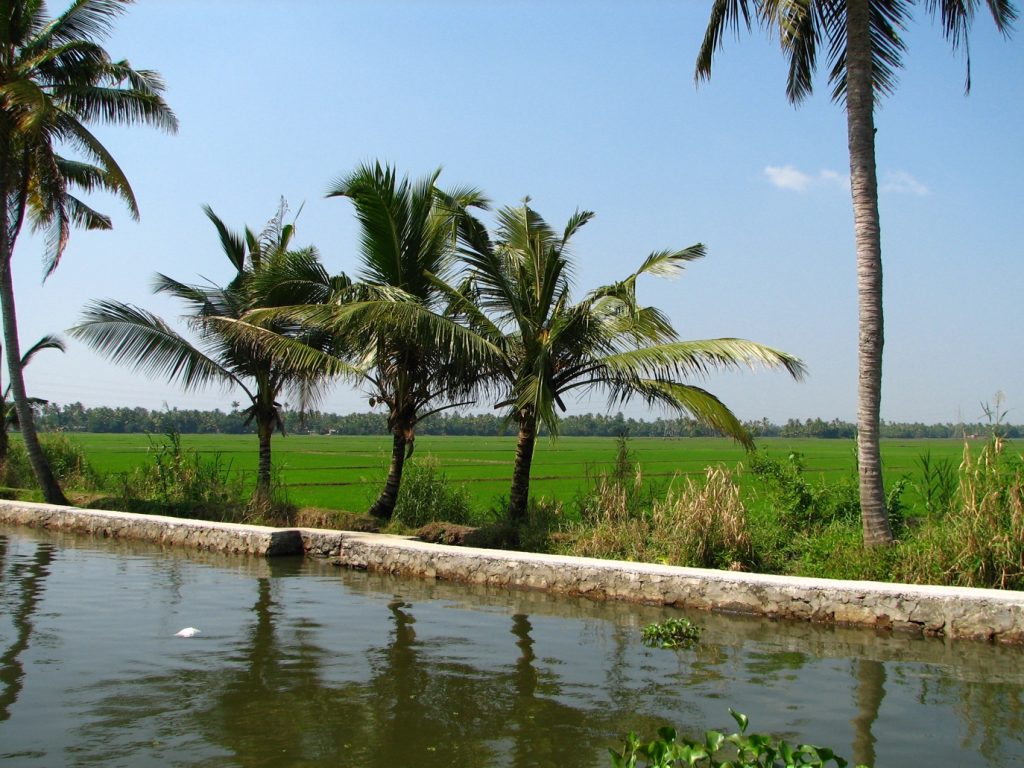 Changanassery is famous for its crafts industries particularly, embroidery and lace. It was set up in the Christian era by a township of Syrians. King Marthanda Varma had captured the city after the War in year of 1750 at Changanassery and later on it became a part of Travancore.
This route will take you through Kuttanad, which is famous for its rice paddy fields. The distance is around 25 kms. This picturesque road is easy to drive and almost straight. If you are not a fan of winding roads, this could be your solution to enjoy a road trip in Kerala.
While you are in Changanaserry, don't forget to try the delicious local Puttu which is a popular breakfast dish of Kerala prepared with rice flour and coconut.
Highlights:
Rice Paddy Fields, Houseboats and Waterways
Devikulam – Munnar
 If you are staying in Munnar and are looking for an impromptu road trip, then Devikulam is an ideal for you. Located just 9 km away, reaching this hill station from Munnar will take you along low hanging clouds over hills, lakes and greenery all around.
The Sita Devi Lake with its trace of folklore and mythology adds a touch of mystery to this charming quaint village. According to Legend, the mythological figure Sita came to this place and bathed in the lake, getting its name 'devi' – kulam meaning lake of the goddess.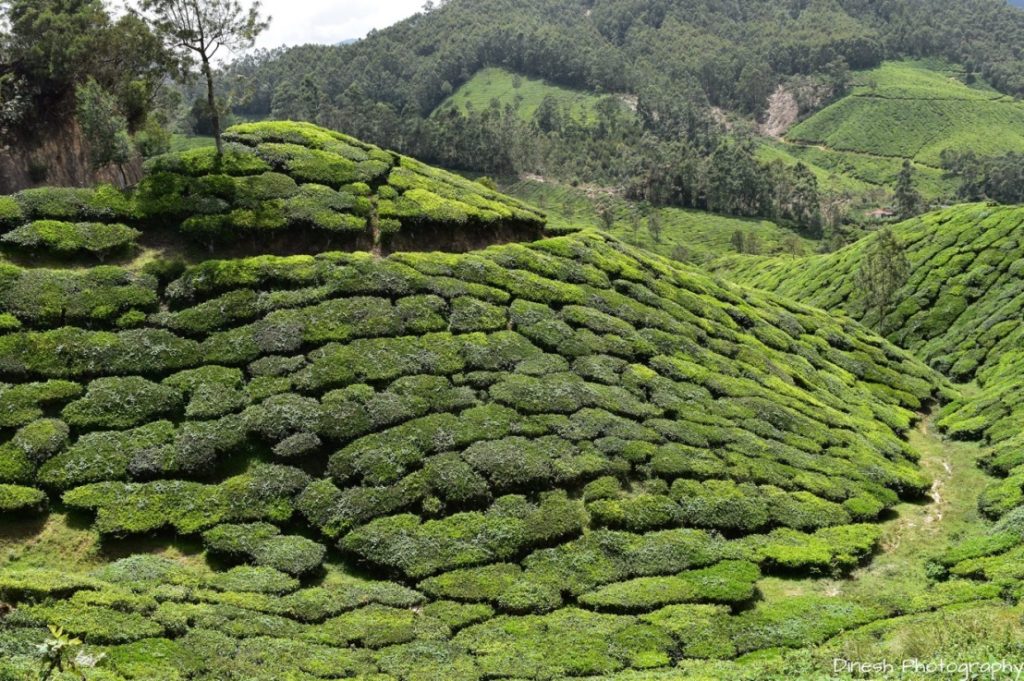 One of the attractions on the way is the Pallivasal waterfall. Surrounded by mist-covered mountains and lush greens, it also serves as a lovely picnic spot.
Since this road trip involves crossing the ghats, you need to be extra careful during monsoon, better yet avoid it in heavy rain.
Highlights:
Ghats, Lush Greenery, Sita Devi Lake and Hot Springs
Tempted to take this trip, stay with us at Munnar Terrace Gardens, nestled within undulating hills in the quiet village of Chinnakanal, some 18 km from the hustle bustle of Munnar town.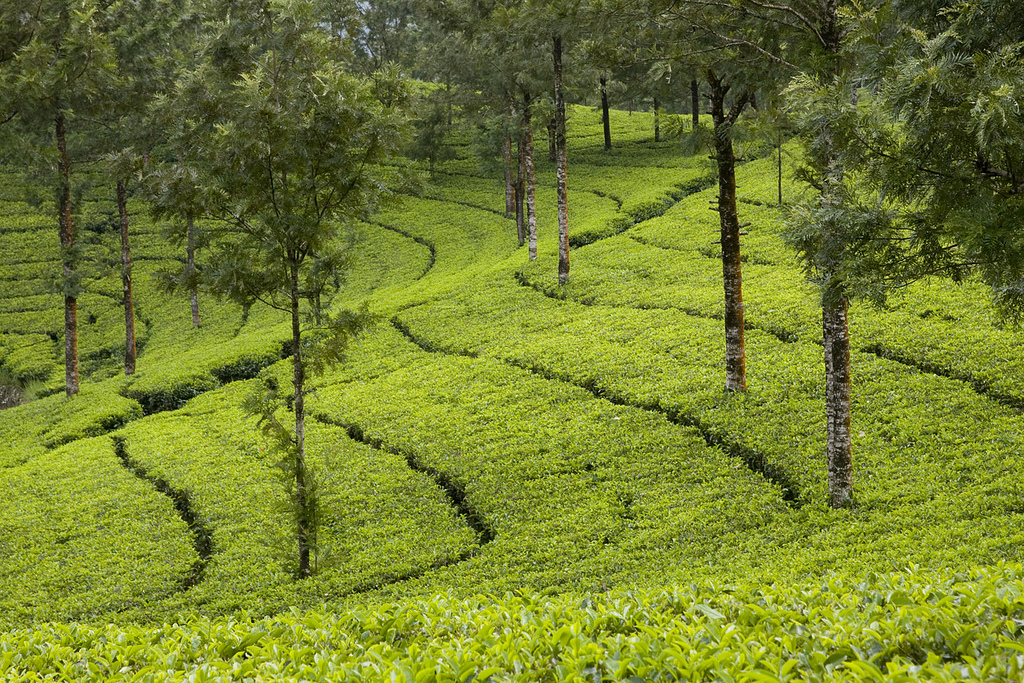 What are you waiting for? Pack your bags and book your holiday now.