Travelling is an experience of a lifetime. When you move out and see the world, you will realise there is so much more to learn and so many things to do that you've never done before. Avid travellers know that there is more to travelling than just packing up and heading out; meticulous planning and strategizing is involved both before and during a trip.
One element that is a vital part of the planning is the use of travel-friendly technology. Technology has enhanced everything we do in day-to-day living, and the same can be said when it comes to achieving an improved travelling experience. Virtual Reality (VR) is the newest and most talked about tech revolution that is slowly beginning to transform various industries like gaming and cinema. The Travel Industry, which is heavily reliant on photos and videos from marketing purposes, is beginning to take advantage of the unique features coupled with VR. Here are some cool ways VR is used to enhance your travel experience.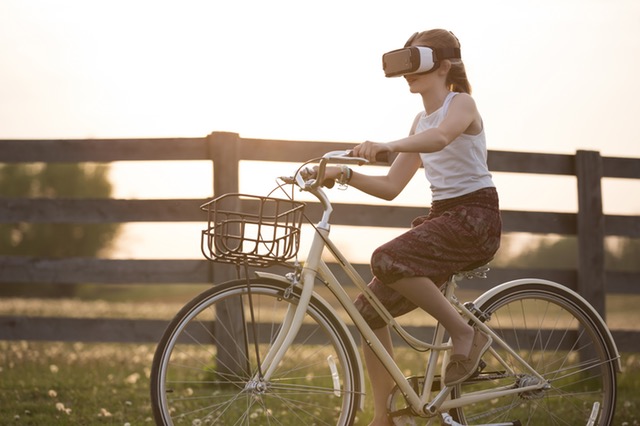 Experience a place before you visit it
How terrible would it get when you so eagerly plan to visit a place, only to realise it's not at all what you expected it to be. VR travel applications can give you a 3D overview of a place long before you set out plans to make a visit. You can check out various areas, take a virtual drive-through and even map out locations. When you thoroughly enjoy the virtual experience, you'll be confident enough to go ahead for the real one and have your money well spent.
Get a virtual taste of the location
If you couple a pair of earphones with your VR headset, you will get a unique experience that involves all the sights and sounds of the location. You can virtually hop from on tourist spot to another and get a truly captivating experience that should feel near-real. From experiencing a thrilling ride at a theme park to visiting the best museums and shops of various countries, VR technology keeps the excitement alive. Even while searching for popular resorts in your desired destination, you can use VR technology to scan the various rooms and amenities before booking your stay.
Journey simulator
Many popular airline firms are incorporating VR technology as part of their travel package deals. It is a marketing tool to coax you into flying with them and does work very well. For travellers who care as much about the journey as well as the destination, getting a virtual experience of the mode of transport is a big boon.
Share your travel stories
VR tech is not just a personal tool for avid travellers; it can also be used for social sharing of travel stories. Social media platforms like Facebook and YouTube have already included the option to add and share VR videos and photos. When you pair your VR headset with a 360-degree camera, you can seamlessly take photos and videos of your journey and share them with friends, giving them a virtual experience of your real one!
Check out this cool 360 degrees VR video about Dubai, made by Ministry of Funny.
VR as a travel guide and marketing tool
Travel agencies may soon start using VR technology as a nifty marketing tool. This can help novice travellers who depend on agencies to show them a good time. There's not much a simple brochure or travel guide can show and tell, so having VR tech as a marketing initiative is a real game changer.
VR is finally here and will only get better over time. While it will never replace the excitement of actually travelling to a location, VR does come quite close to giving you a realistic experience. If you are keen on using technology on your next big trip, try using some cool travel apps that can make your trip more relaxing