The oldest national park in India, Jim Corbett National Park is truly one of India's most treasured places to visit. Housing the highest number of tigers in captivity, the Corbett Safari is a mesmerizing experience. The varied flora and fauna of the park make the safaris a unique and amazing experience for people of all ages. The ideal way to explore this park is to stay and take multiple safaris over at least a couple of days. Here's everything you need to know about Jim Corbett National Park.
How To Get There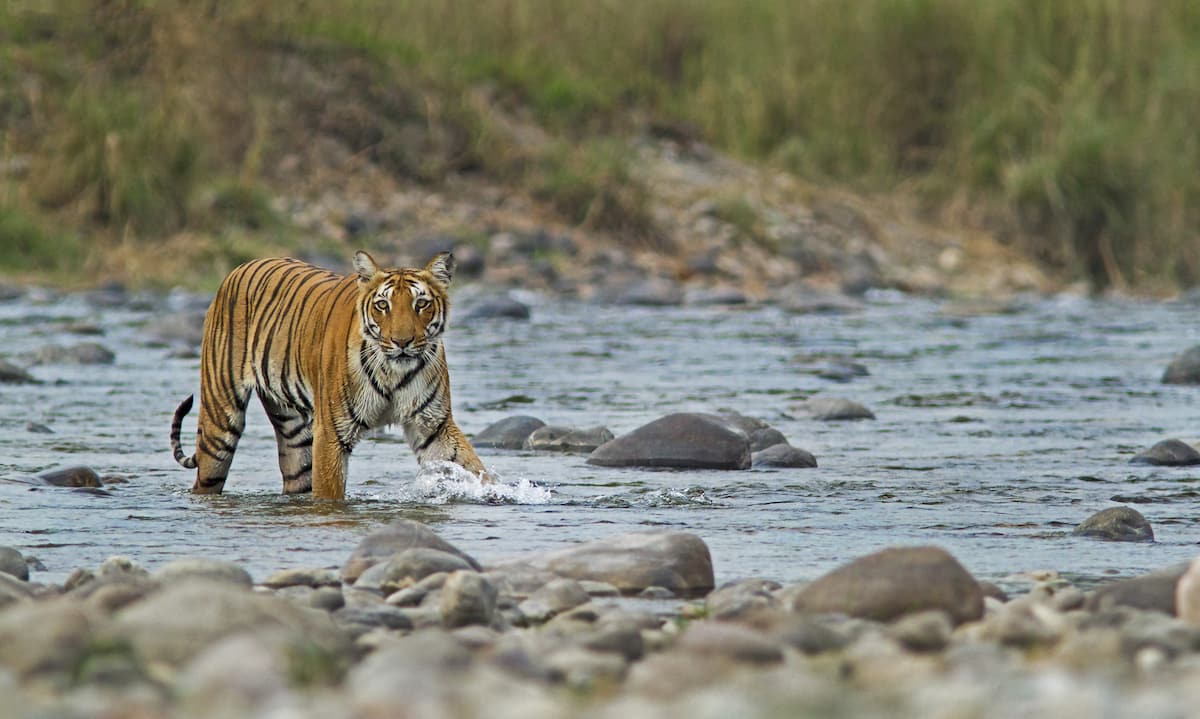 Corbett is just 260km from New Delhi, and the best way to get there is definitely by road.  You can also take a train to Ramnagar, that will take you straight to Jim Corbett National Park. Other places that Corbett is accessible from that are relatively close are Moradabad (95km), Nainital (60km), and Ranikhet (100km).
If you're coming from much further away than these places, fly into New Delhi, and rent a car to drive down to Corbett, as this may be the most convenient way to get there.
Where To Stay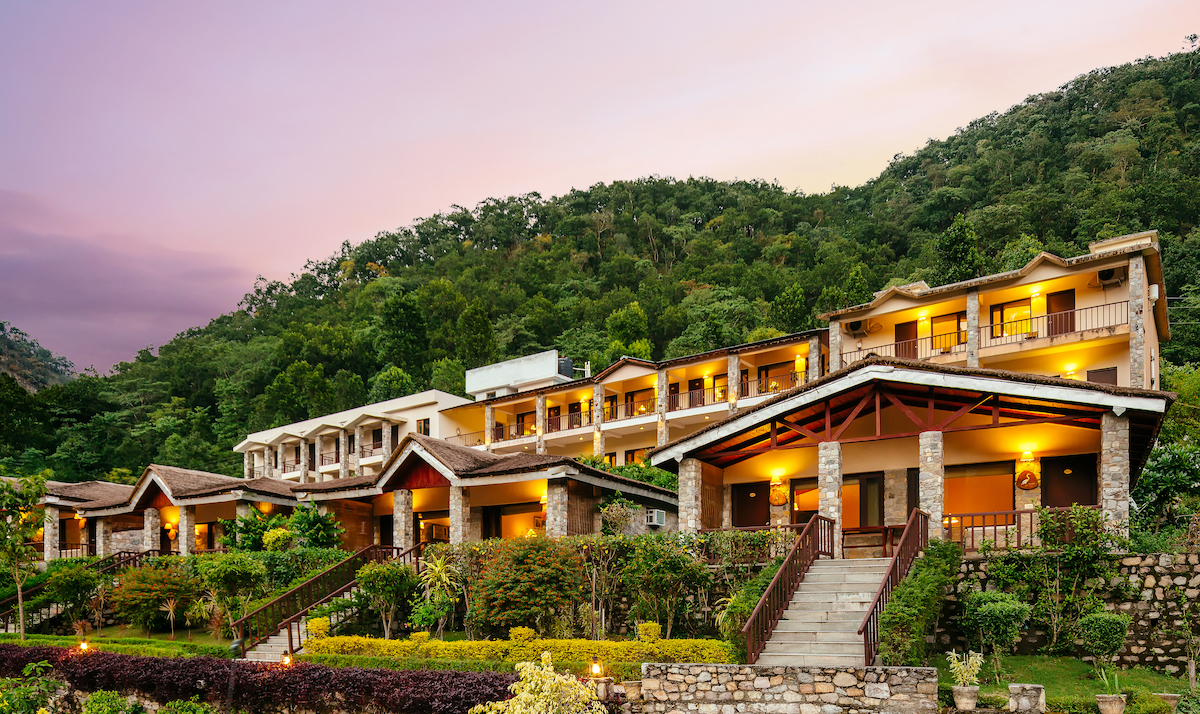 Located at the gateway of Corbett National Park, Sterling – Corbett is the perfect place to stay while visiting this incredible national park. Situated at the foothills of Himalayas, the resort gives a panoramic view of the Jim Corbett National Park and the gurgling River Ramganga. A walk around the property is ideal for bird watching. The resort has 42 well-appointed rooms. In addition, the property also has cottages that offer scenic views. On a clear night, catch a glimpse of the constellations with the help of Sterling Corbett's stargazing experience.
Safaris To Take
The park opens at 5:30 in the morning and closes at 10:00, and then opens again at 14:00 and closes at 18:00. Taking a Corbett Jeep safari is the most convenient option for travel within the park. You can also go on an elephant safari or a canter safari in the areas where jeeps aren't allowed. For better eco-management, Jim Corbett National park is divided in 5 Safari Zones, and the number of vehicles is limited per day to maintain responsible tourism. You can learn about the zones and their details on the official Jim Corbett National Park website. Book your safaris up to 48 hours in advance to ensure you get a slot.
Things To Do In Corbett National Park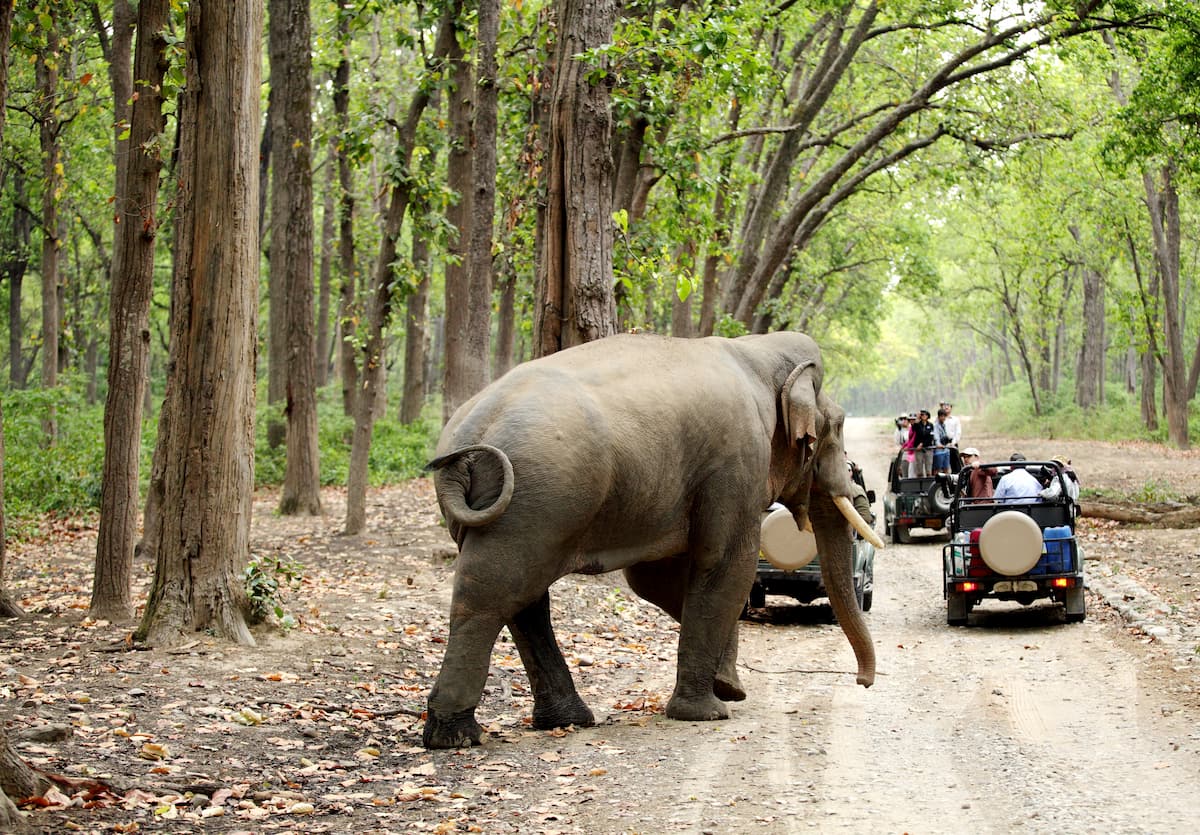 Obviously going on a Corbett Safari will be on top of the list, but there are other things you can do here too. Jim Corbett National Park is the only national park that allows overnight camping, and this is definitely a must-try. There are a large number of private and government camp sites that one can take advantage of while here. Other activities you can indulge in are wildlife spotting, bird watching, river-rafting, Angling, mountain biking, trekking, rock climbing and rappelling.
If you haven't been to Corbett National Park yet, you should. It is a mind-blowing experience that will leave you spellbound!