Trains are India's lifelines; right from the suburban train networks to the metro rails and the long-distance express trains; our country moves on rails. India has one of the most extensive and complex networks of trains in the world. The Indian train network is especially unique for the vastly diverse geographical area it covers.
One train that has the unique distinction of covering a whole variety of landscapes and terrains is the Vivek Express, the train running the longest distance across India. The incredibly long journey this train makes begins at Dibrugarh in Assam and ends at Kanyakumari in Tamil Nadu – the southernmost point of the mainland of India..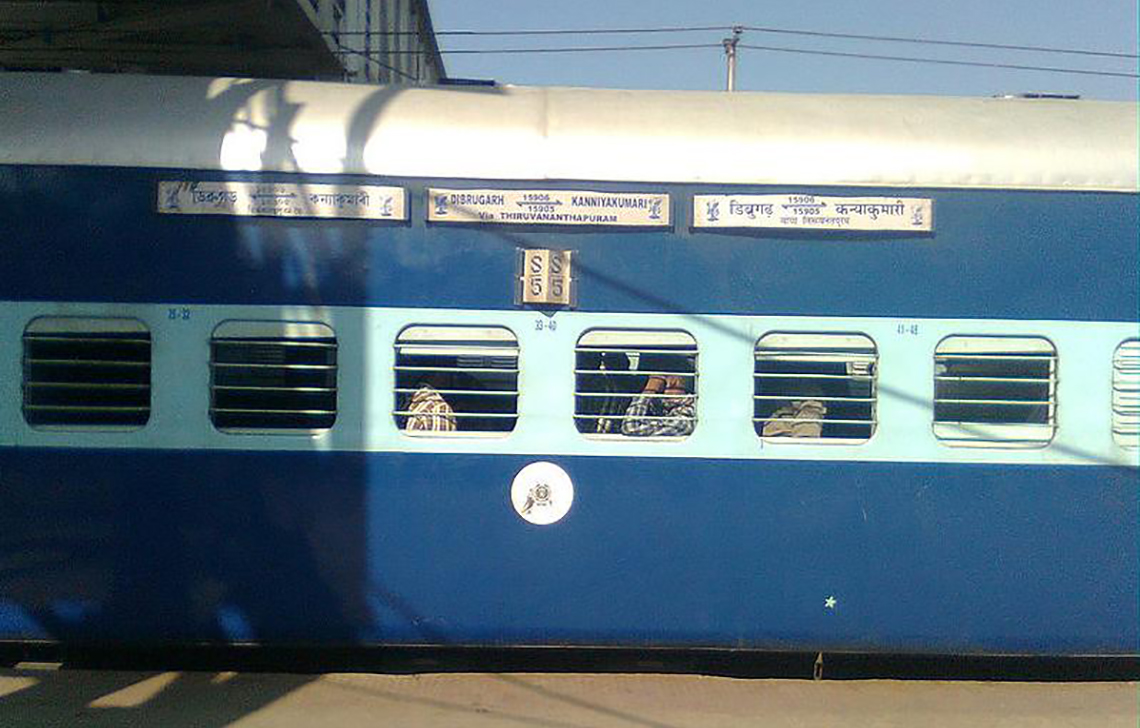 It travels a stupendous distance of 4272kms in 82hrs crossing a total of 657 railway stations on single run, and halting as many as 54 times in between. On its journey, it passes through the states of Assam, West Bengal, Bihar, Orissa, Andhra Pradesh, Kerala and Tamil Nadu, and stops at prominent cities like Guwahati, Bhubaneswar, Visakhapatnam, Vijayawada, Nellore, Salem, Coimbatore, Ernakulam, Kollam, Thiruvananthapuram and Nagercoil. This train also has the pride of being the 9th longest train journey in the world.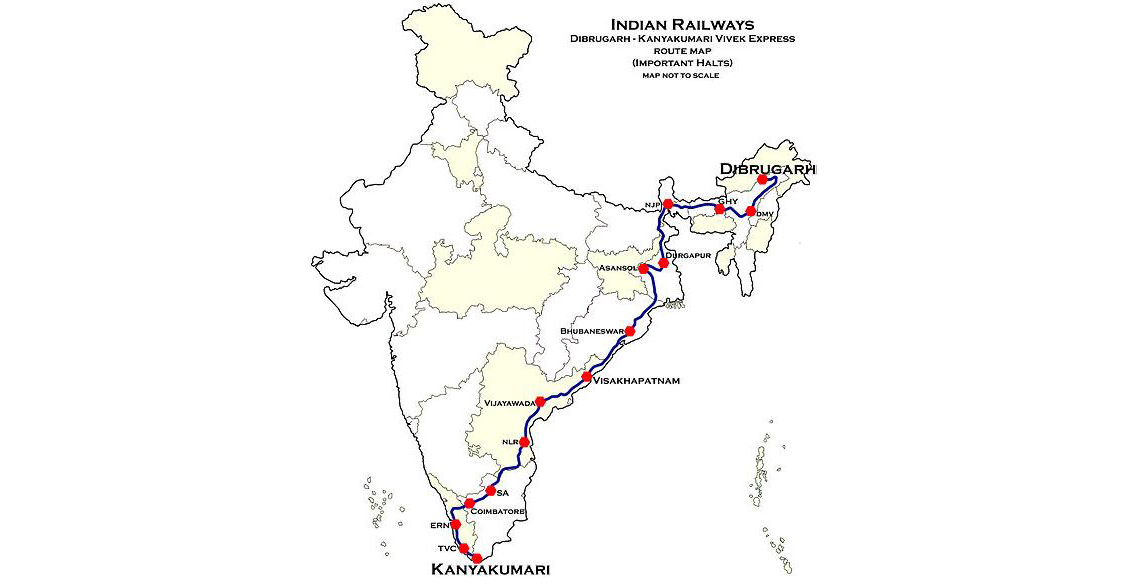 The Vivek Express first started its phenomenal journey on 19th November 2011. It was flagged off from Dibrugarh Station, Assam by the Union Minister of State for Development of the North Eastern Region, Paban Singh Ghatawar. Ever since, the Vivek Express starts its journey from Dibrugarh every Saturday at 11.45pm and reaches Kanyakumari on Wednesday at 10.25am. On its return journey, it leaves Kanyakumari every Saturday at 2pm and reaches Dibrugarh on Wednesday at 3.30am. The train has a total of 21 coaches and is fitted with all basic amenities needed for such a long journey.
The Indian railway network is more than just a mode of transport; it is a lifeline and a connective link between the diverse regions of our country; bridging the gap between villages towns and cities. It a representation of the vastness and greatness of our nation and our ambition to grow and  overcome challenges.