Snow capped mountains, stunning palaces, deep valleys, evergreen forests, enchanting backwaters, magnetic rock-cut architectural monuments, stunning cave paintings; all these and much more make Incredible India, a true kaleidoscopic heaven on earth.
Visiting various destinations in India is an experience which is hard to describe. It needs to be experienced! . And one beautiful way to do so is in the state-of-the-art luxury trains introduced by IRCTC (Indian Railway Catering and Tourism Corporation) and some state governments.
Maharaja's Express
True to the name, this train is the ultimate  in  luxury trains in India. With a choice of five different luxury tours, ranging from Khajuraho – city of temples, Jaipur – Pink city,  Agra – Taj Mahal , Udaipur – the city of palaces and much more, tourists can look forward to being  treated as 'Kings and Queens' right from  departure to  arrival. With luxurious décor, air-conditioning, LCD television, Wi-Fi Internet and other amenities, a journey by this train is sure to give you a once-in-a-lifetime experience.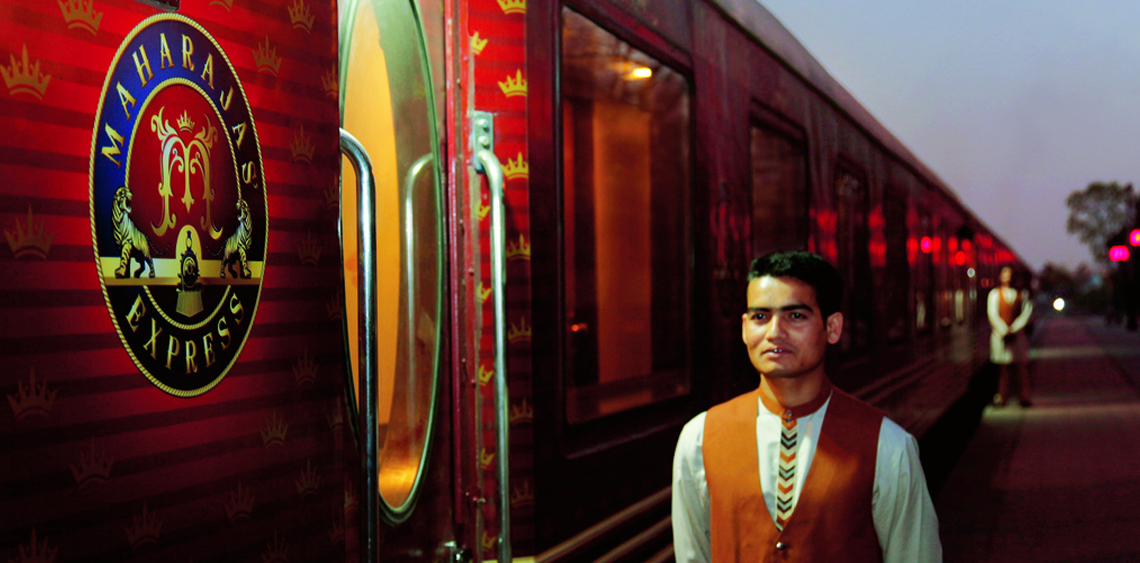 Palace on Wheels
An exotic palace with original carriages used by the past royal families  and  Nizams  – impeccably restored to the original splendour with   modern facilities incorporated.  Focussed on the majestic Rajasthan state, this train traverses through Jaipur, Udaipur, Jodhpur, Jaisalmer, and leaves tourists spellbound.

Royal Rajasthan on Wheels
This marvellous luxury train was launched following the success of Palace on Wheels. Attractions of Rajasthan like Hawa Mahal (Palace of Winds), Moti Mahal, Ranthambore National Park, Chittorgarh Fort, are covered in this journey along with Agra and Varanasi. With super-deluxe and deluxe saloons endowed with opulence and all modern facilities, it is a perfect way by which tourists can pamper themselves.

The Golden Chariot
Named after the stone chariot of Hampi, the Golden Chariot is a tribute to the jewel of South India, Karnataka. A ride on this luxury train takes tourists through Kabini, Mysore, Badami, Srirangapatna and other places of splendid Hoysala and Chalukya architecture. Run by Karnataka State Tourism Department Corporation, this train boasts of luxuries like AC cabins, lounge bars, specialty restaurants etc. "An experience worthy of Pure Gold indeed", has been the testimonials of many tourists.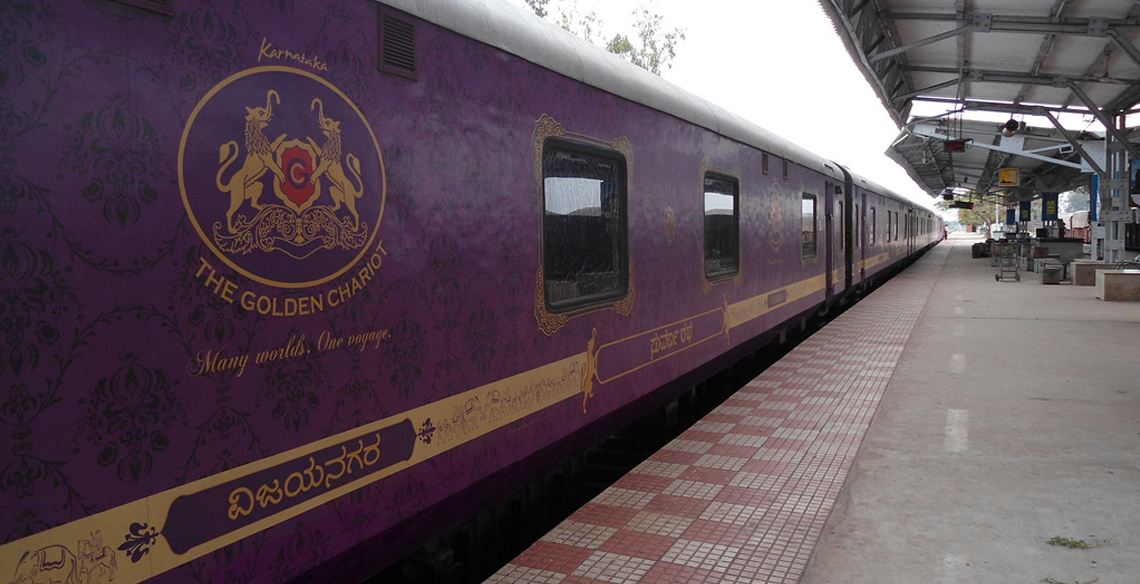 The Deccan Odyssey
Deccan Odyssey as the name suggests  is a journey through  the Deccan Plateau, covering  the states of Maharashtra and  Goa. Maharashtra with its unique and rich heritage captivates tourists with wonders such as the  Ajanta-Ellora caves and the biodiversity of its coastline. The trip also includes the beautiful beaches, greenery and heritage monuments of the ever fabulous Goa. Aesthetic guest cabins, a restaurant and bar on the train allow the guests to relax and enjoy the train ride even more.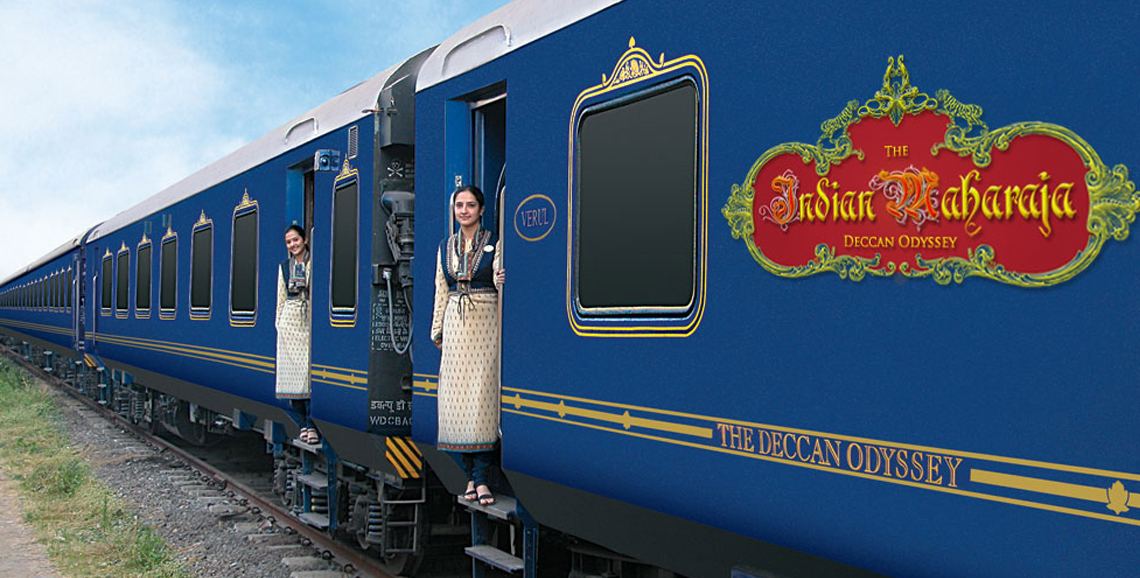 If you wish to experience a 'royal' vacation, a journey on any one of these luxury trains would be a good choice!