At the mouth of the Kali River lies a beautiful city that is known as the "Kashmir of Karnataka." Karwar, a city in the Uttara Kannada district, is not only an immediate neighbor to the feisty Goa but also a stunning tourist location by itself. Karwar is a seaside city situated on the west coast of the mighty Indian peninsula.
The third largest base of the Indian Navy, the city grants public access to the base during the Navy week. This is one of the many reasons why Karwar is worth traveling to. Apart from this, as a tourist, you have a lot more to do in Karwar; we have compiled a list of 7 things that you can do in Karwar.
1. Explore the beaches:
Right next to the highway, you have the Rabindranath Tagore beach, which is secluded and beautiful. Known to be reminisced by the legend Rabindranath Tagore himself in his memoirs as, "The sea beach of Karwar is certainly a fit place in which to realize that the beauty of Nature is not a mirage of the imagination, but reflects the joy of the Infinite and thus draws us to lose ourselves in it. Where the universe is expressing itself in the magic of its laws it may not be strange if we miss its infinitude; but where the heart gets into immediate touch with immensity in the beauty of the meanest of things, is any room left for argument?" this beach is definitely unique in its own way. You can also visit the Devbagh, Binanga, Karwar, Tilmatti, and Majali beaches during your stay here.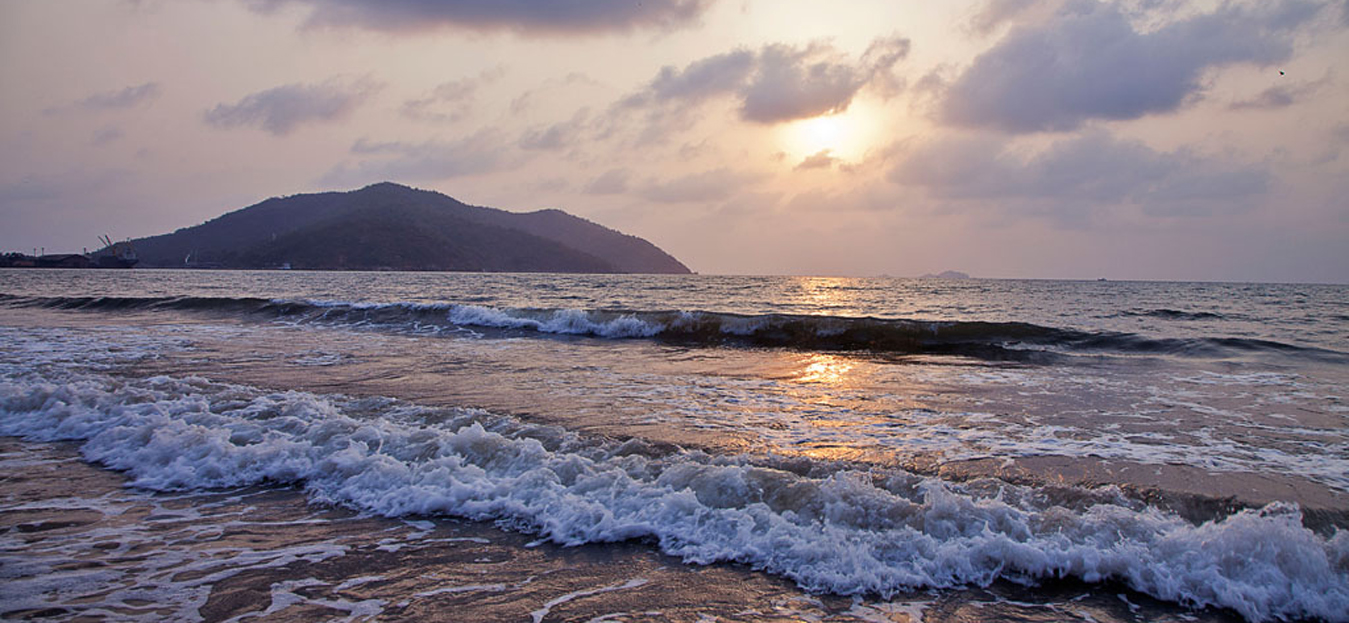 2. Take a leisure boat ride to the islands:
Karwar houses several small mangrove-covered islands that lie off the Kali River Estuary. Islands like Anjadip Island and Devagadaguda Islands are some of the beautiful islands that are worth visiting here. You can take a boat ride from the Kali River and visit these islands. The boat ride covering this route is not only picturesque but also rich in biodiversity.
3. Visit the Warship Museum:
If you are interested in knowing about the Indian Navy and their services, you can take a trip to the Warship Museum. The museum houses a lot of war memorabilia, and a short documentary on the Indian Navy is also shown to the visitors.
4. Go to the aquarium:
It's not every day, in every aquarium, you get to see piranhas. In this cleanly maintained aquarium, you get to see around 30 species of fishes including piranhas and a skeleton of a blue whale. If you are a water enthusiast, Karwar is the place that you should be visiting next. From beaches to water sports, from well-maintained aquariums to the river beds, Karwar will be a paradise for you.
5. View the city from the Sadashivgad Fort:
A perfect location for post- and pre-wedding photo shoots, this dilapidated fort despite its ruined state remains to be one of the popular and picturesque heritage sites of Karwar. If you are planning to visit here for a photo shoot, you can try doing a sunrise or a sunset shoot that covers the beautiful view of the river bed.
6. Take a trek in Yana:
Known for its unusual limestone rock formations, Yana is a little town, which is 60 kms away from Karwar. A true delight for trekkers and rock climbers, Yana has two mountains to trek, namely the Bhairavi Shikhara and the Mohini Shikara. What's more, with several caves on the trek path, trekking in Yana will be once-in-a-lifetime kind of experience.
7. Indulge in water sports:
Water sports like Kayaking, Banana ride, and Snorkeling are some of the fun, adventurous activities available in Karwar. All you need to do is to take a 45-minute journey to the island called the Kurumgad, which has facilities for all these water sports as well as dolphin spotting.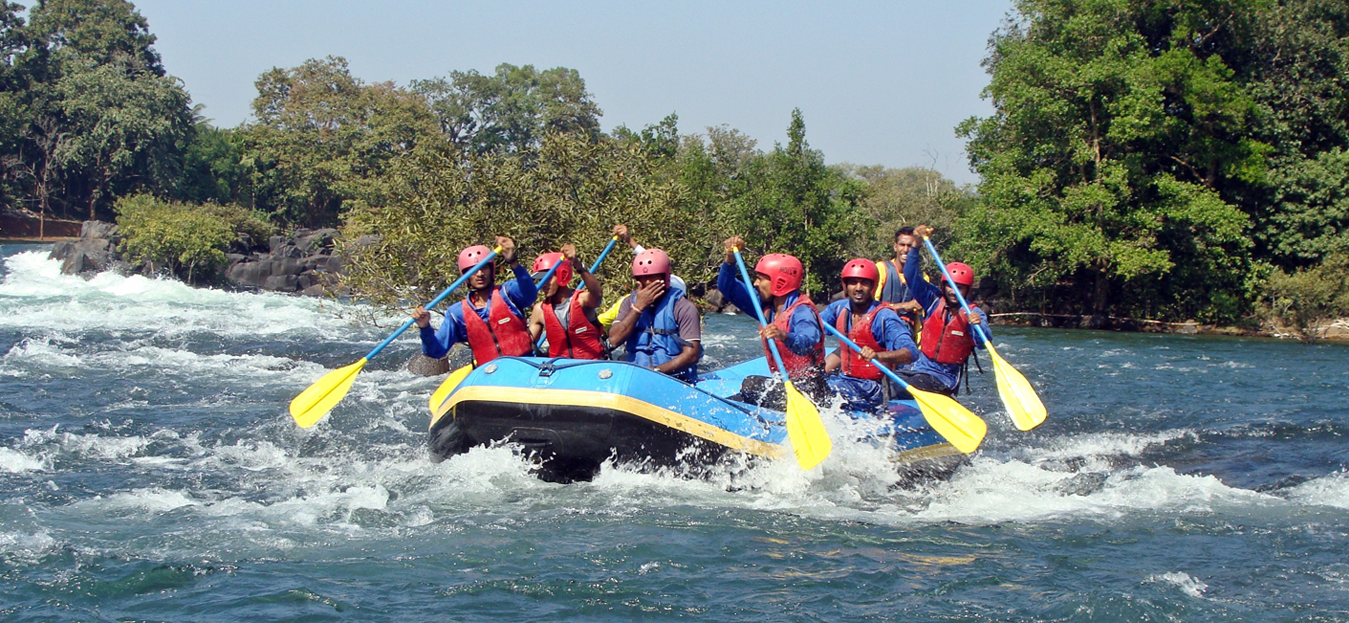 Apart from these, you can also make a day trip to Dandeli, which has one of the best rafting zones in the country. The River Kali in Dandeli is well-known for its Grade 3 rapids. Apart from rafting, you can also indulge in rappelling, cave exploration and enjoy the natural Jacuzzis here.
How to reach Karwar?
By Plane:
Fly to Dabolim Airport in Goa (GOI) and take a cab to Margao. There are trains and buses to Karwar from Margao.
By Train:
Karwar is well-connected to cities like Delhi, Ahmedabad, Mumbai, Cochin, Mangalore, and other important places via the Konkan Railway.
By Buses:
Overnight bus services are available from cities like Goa, Gokarna, Bangalore, Mangalore, Hubli, etc.
Driving your own vehicle:
If you are planning to drive to Karwar, the approximate distances to Karwar from various cities are:
Madgaon – 76 km
Panjim – 108 km
Hubli – 170 km
Mangalore – 271 km
Bangalore – 520 km
What to eat?
If you are a foodie, Karwar will make your tongue salivate. With amazing seafood, the Karwar cuisine is just mouth-drooling. From Fish Briyani to Rave Fish Fry, from Dal Tohi to Solkadi, the cuisine here has something for everyone.
What to buy?
Jewelry, handicraft, Cauvery arts, silk garments, etc. are quite famous here. Besides these, as a traveler, you can buy oil and scented incense sticks, which are quite popular and unique too.
Stay with us at Karwar – Emerald Bay
Tempted already to pack your bags and holiday in Karwar? Sterling Holidays welcomes you to Karwar- Emerald Bay for a complete beach holiday experience. Taking inspiration from the pristine marine beauty of the area, Karwar – Emerald Bay is a spacious resort with a lot of amenities, and this can be a perfect place not just for your vacation but also to host your destination wedding or throw a bachelorette's party.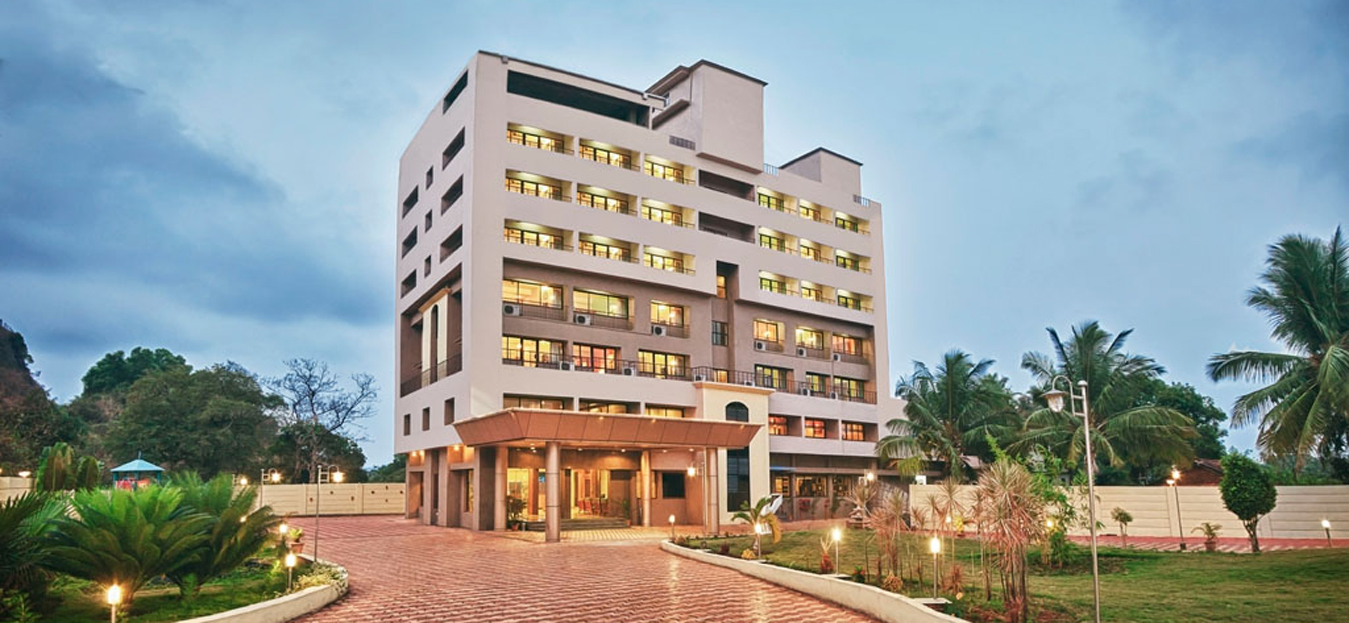 A completely well-equipped resort with in-house swimming pool and a restaurant that serves local as well as international cuisine, Emerald Bay guarantees a perfect vacation experience at Karwar.
With the naval base camp, trekking, water sports, authentic cuisine, islands, and sightseeing spots, Karwar houses something exquisite for every traveler out there. What are you waiting for? Pack your bags and enjoy the beauty of Karwar.