OK so work took me to Goa. Reached Goa on the 10th of February 2013, and oh my, I must admit that the moment I saw the aircraft nearing Goa my heart was jumping with joy.
Actually, to tell you all the truth… Goa as a fun holiday destination was always at the top of my mind, however, whenever I made a plan with my girlies, it always flopped 🙁
So here I was, nearing Goa (…psst, the steward very politely told me I wasn't supposed to click pictures and I smiled and said sorry, however, I continued and took 1-2 pictures more 😛 typical Indian you see)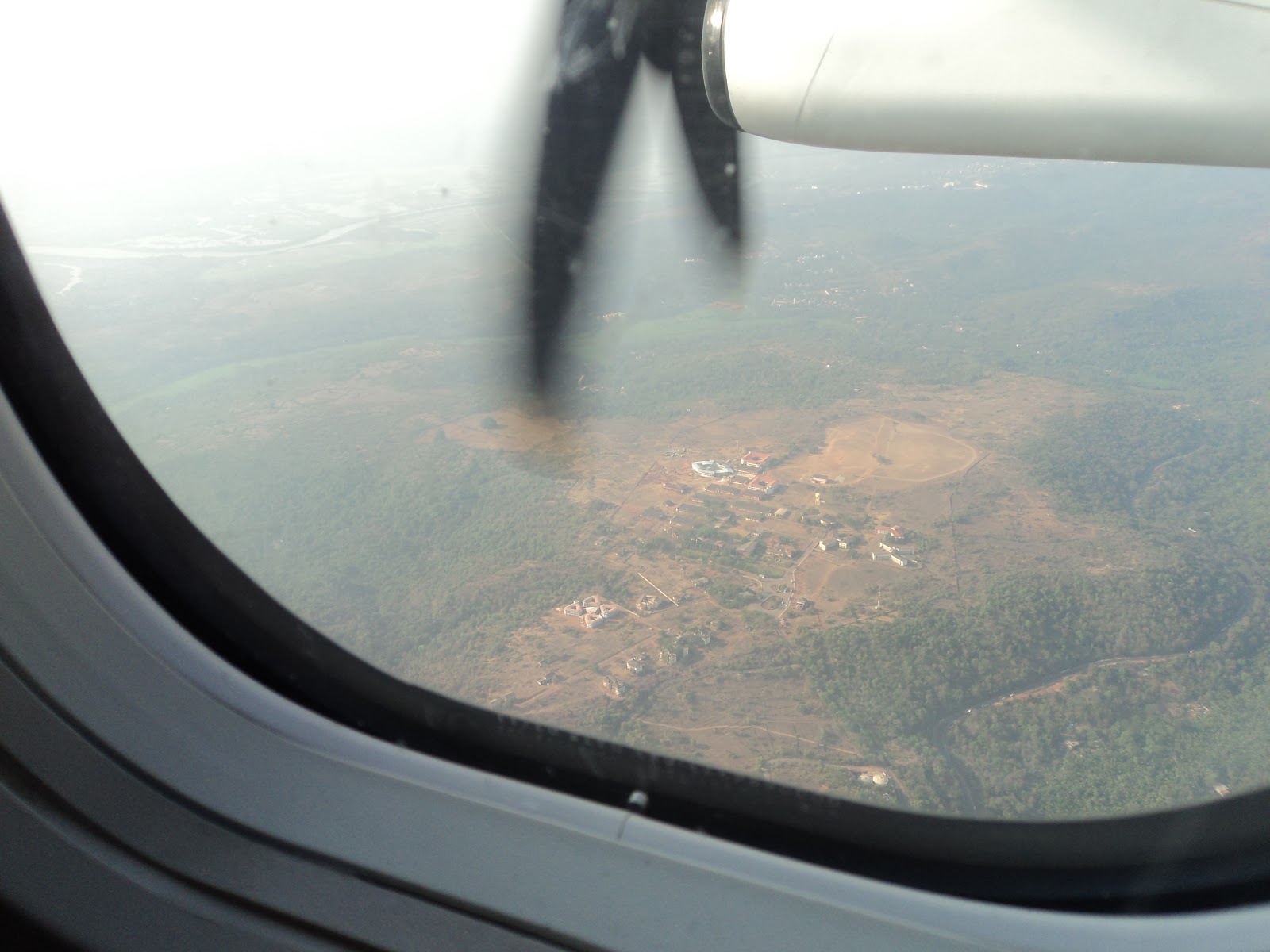 The aircraft soon landed and my first step out of the aircraft, on Goan land, was pure bliss. The airport there is a defence airport, hence, photography is banned and you see a few defence aircrafts lined up by the runway.
As I walked out, I saw the driver waiting for me. A very sweet person. Showed me through Goa, enroute to Club Estadia, our resort in Goa.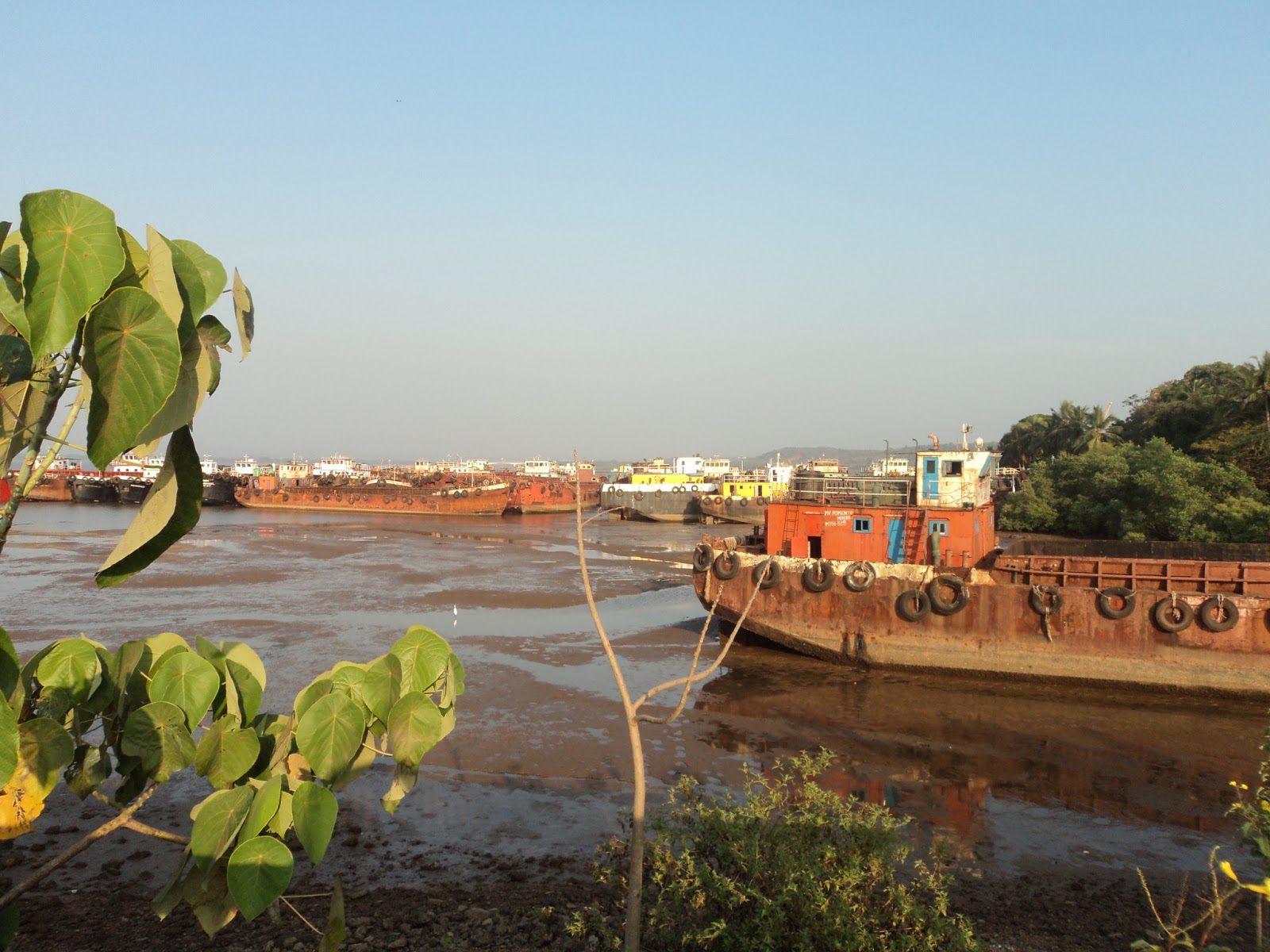 This was a dock on the way where I halted to take some pictures. There was a church here as well (Don't seem to remember the name though… I guess it was called Chiklipanjaar, that's what the driver said)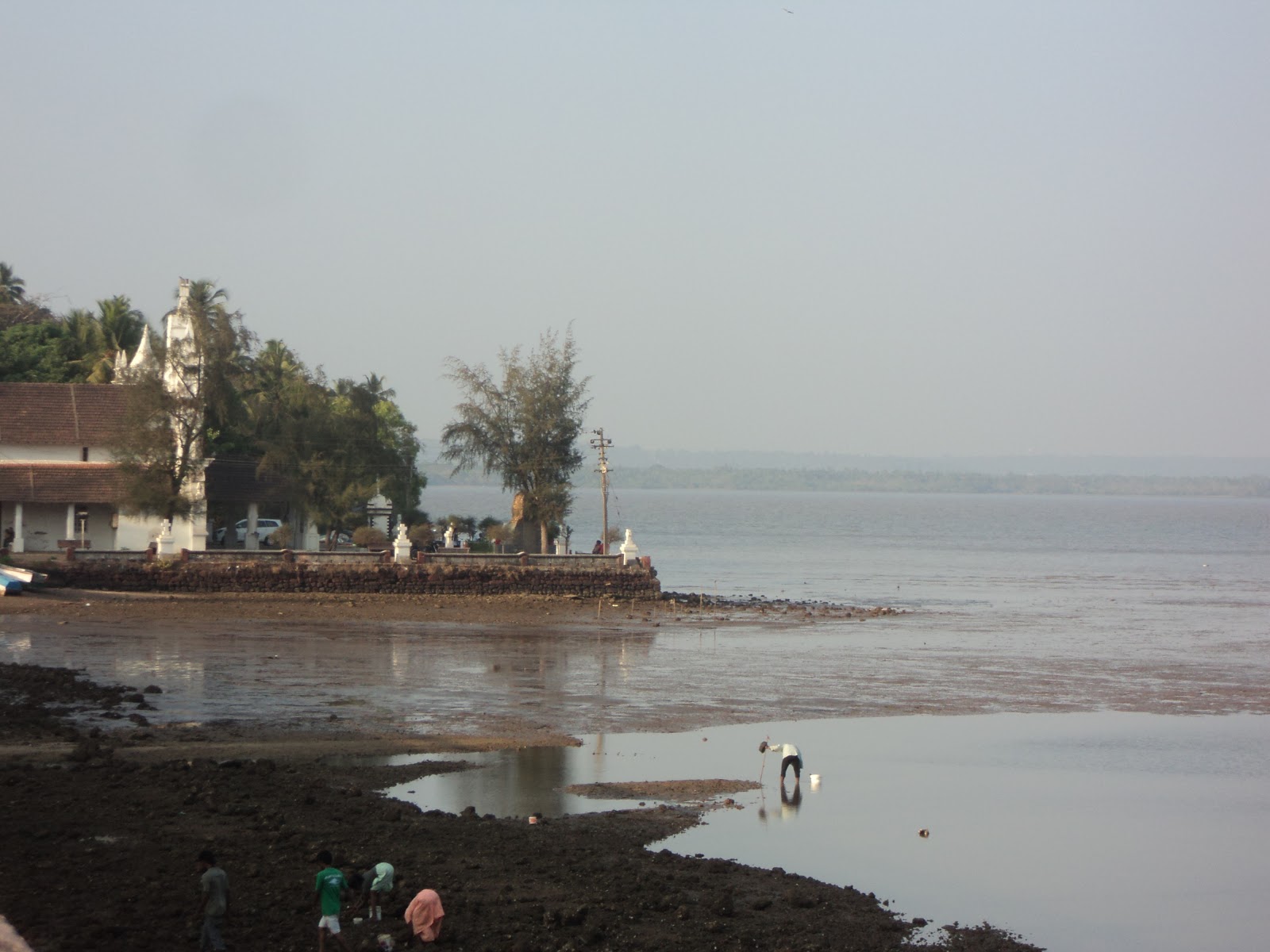 We passed backwaters, churches and some foreigners on bikes. Soon we were on a bridge in the image below, over the Mandovi River, famous for it's cruises that begin by the evening.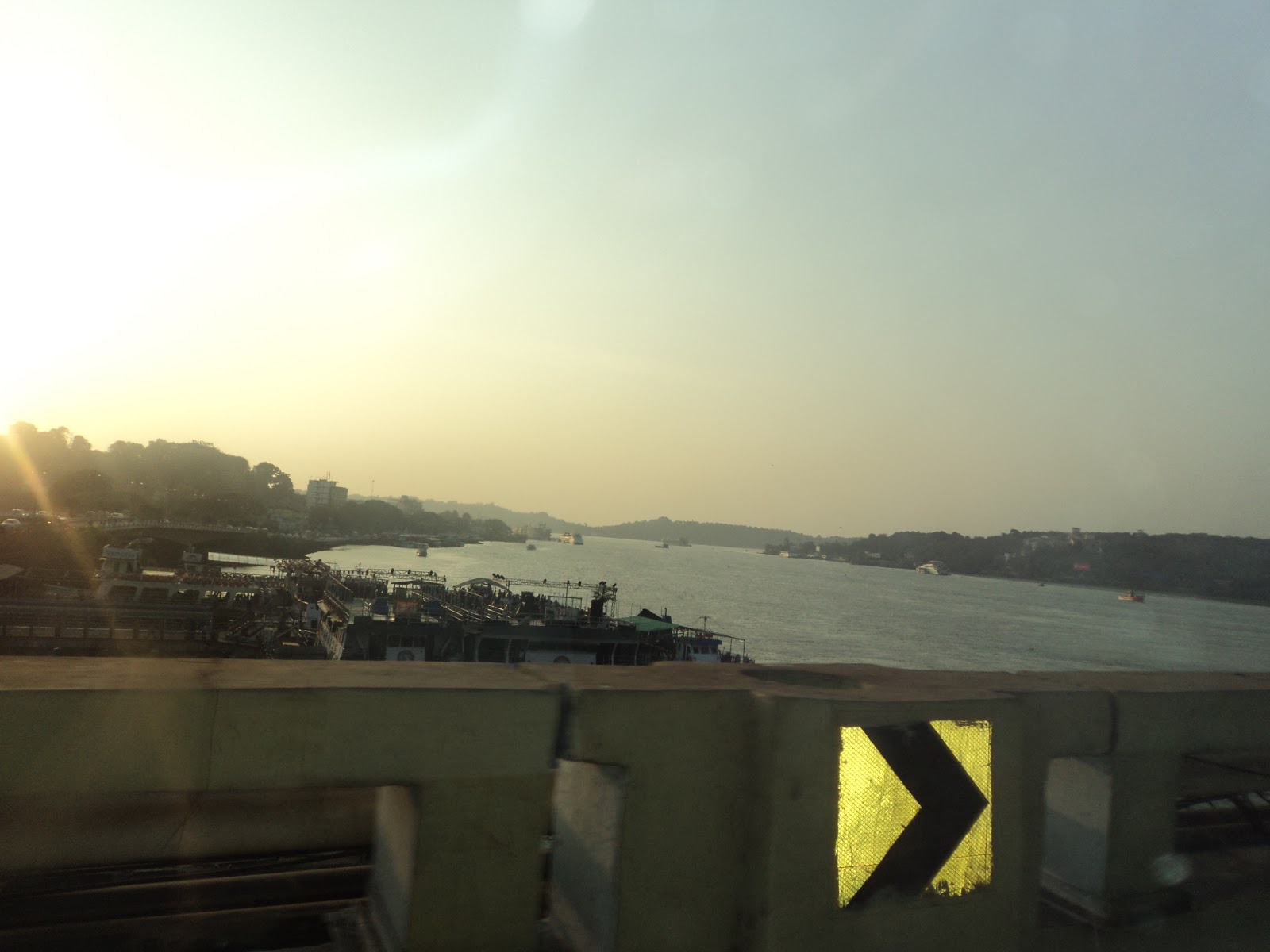 After about half an hour we reached Goa – Club Estadia, A Sterling Holidays Resort, located in the quiet location of Alto Porvorim.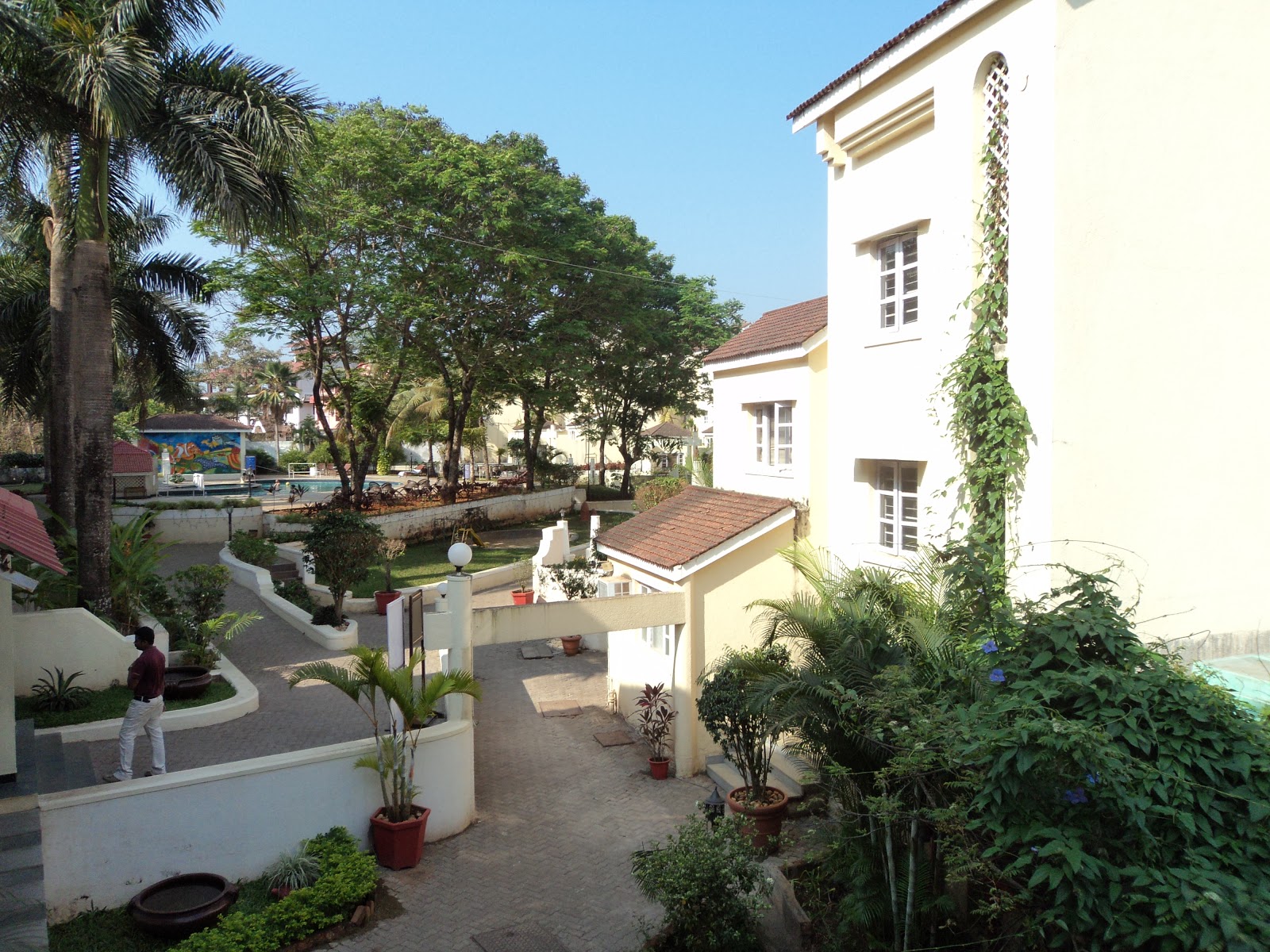 Goa – Club Estadia
I reached the resort at around 6 p.m. and hence I had all plans of visiting the destination in the evening as that is what Goa is all about. And also because I had to leave for Karwar (90 kms from Goa), midday the next day. So I started off to see the real Goa.
My first stop was at Fort Aguada. Since the main fort was closed, I climbed up the portion which was open, that faced the sea. Oh man! All you could hear is sea waves dashing up the shore. It was pitch dark and so I was unable to click pictures 🙁
My next stop was Sinquerim beach. Beach shacks. Loud music. Live band. This was so amazing. I missed my friends so much. Wish they were there.
I then passed through the shopping area which had quite a lot of restaurants lined up.
Truly, there is so much of love and merriment in the Goan air. All you could see is tourists around.
Before heading back to the resort I stopped at Baga beach, sat in one of the shacks.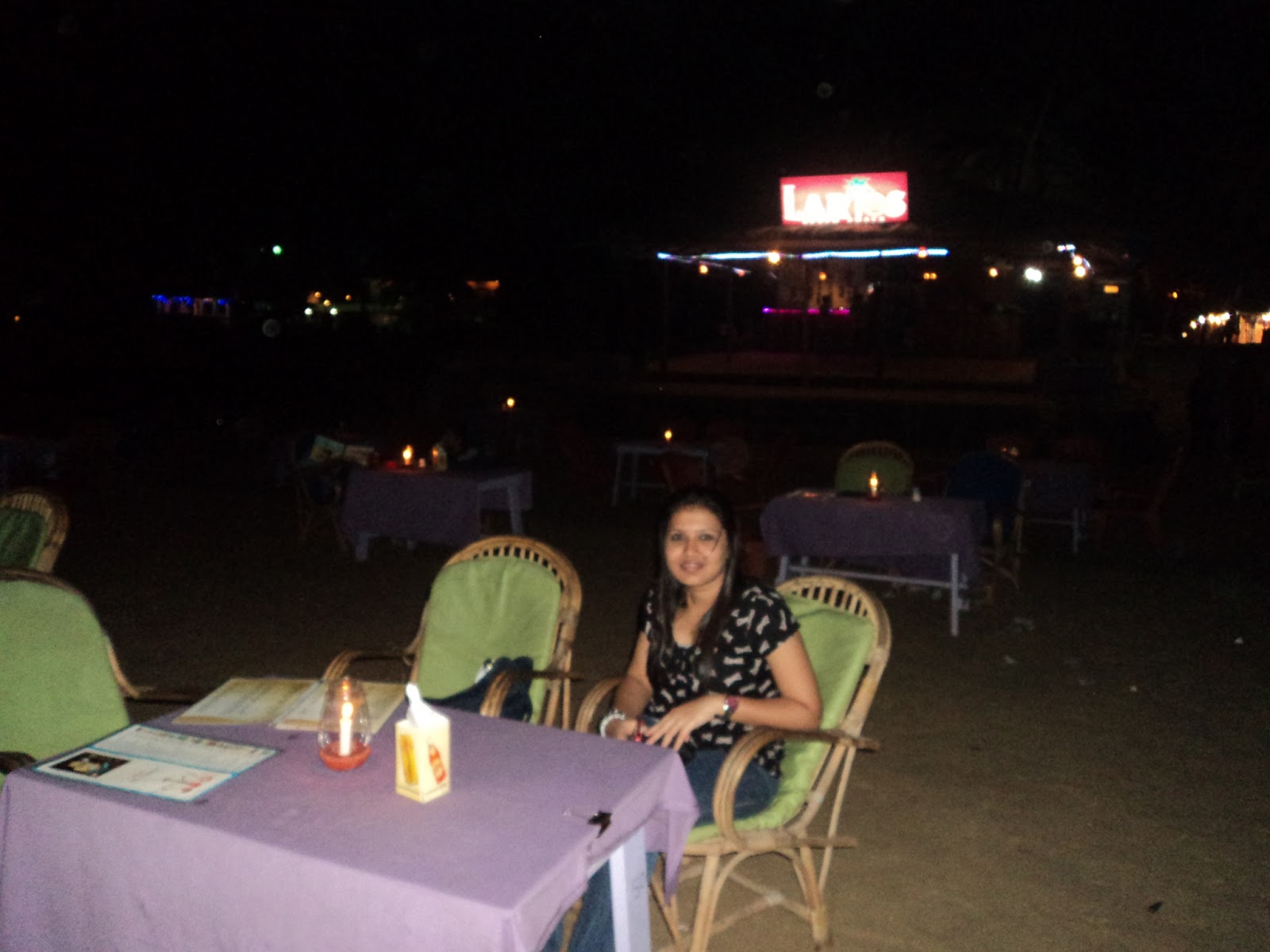 Me at one of the beaches in Goa
I headed back to the resort, with the Holiday Activities person Raja and the driver (Thanks to both of them that I got to see Goa… a lil bit though)
Had an amazing dinner specially made by Chef Pradip and before hitting the bed I informed the front office to wake me early in the morning as I wanted to see sunrise at Dona Paula.
Woke up the next morning at 5 and by 5.30 I was out of the resort.Very quick for a person like me who takes an hour to get ready. But as it was early in the morning and no one would see me, I didn't bother 😛
Dona Paula was so deserted in the morning, all you could find is 1-2 lone joggers and a few dogs. But the views from here were mind blowing. The sea was vast. Ships around. Fresh air. It was all too good (though I was a little scared of the dogs :D)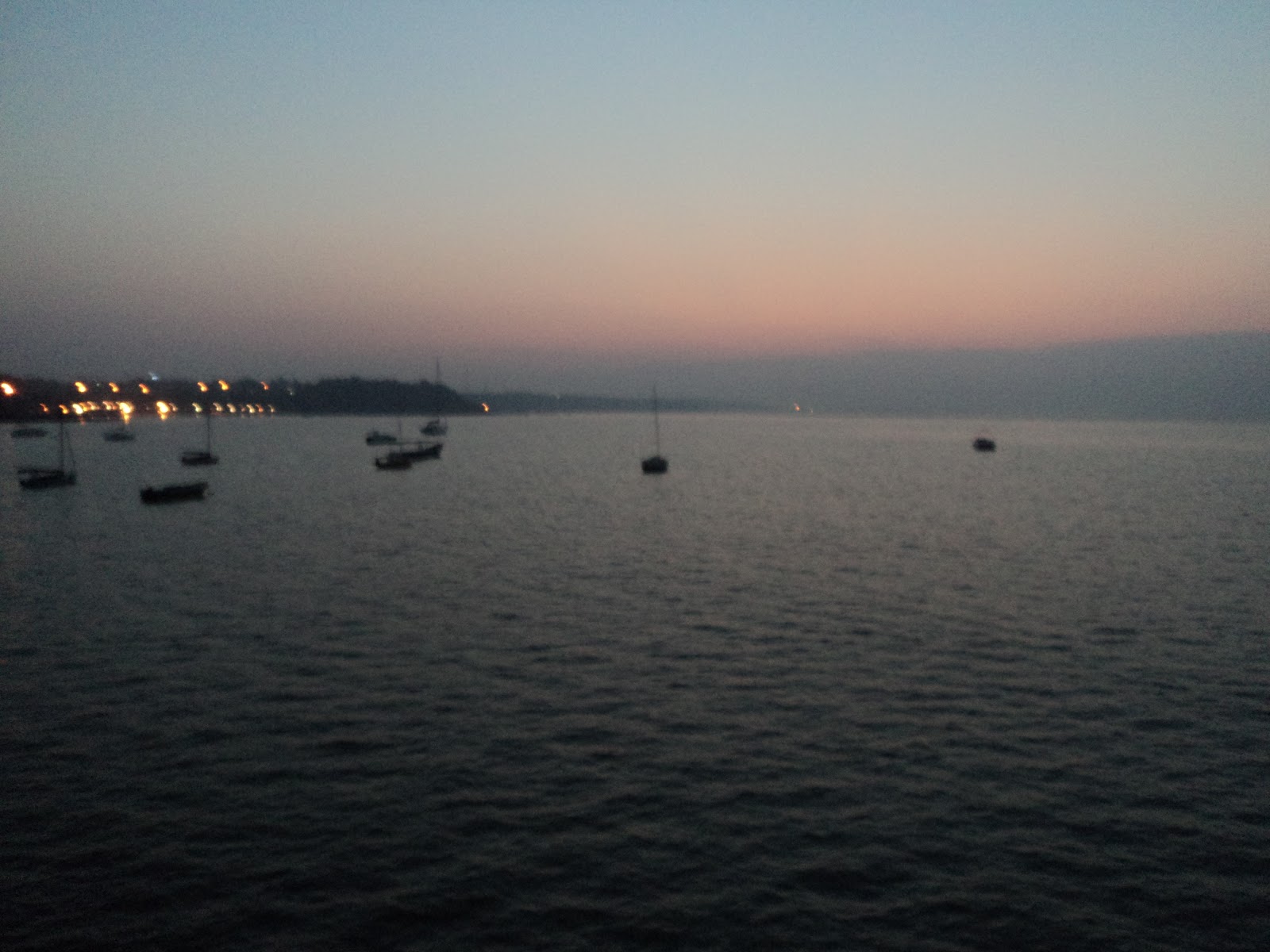 Before sunrise
This was the church at Dona Paula
This was view of the waters from the top
Living in the city and getting up after sunrise everyday had somehow made me forget the beauty of the rising sun, which I experienced here. It was soul drenching.
I had to leave for Villagio at 12 p.m. that day, our other resort in Goa. So I bid adieu to the team at Club Estadia for taking good care of me and I started.
Villagio is about an hour's drive from Club Estadia, it is located in Betalbatim, a silent locale in Goa where one will find all the biggie hotels.
Reached Villagio and had a fulfilling meal there with the resort manager. Chef Sydney prepared a lovely dessert for me. Picture below.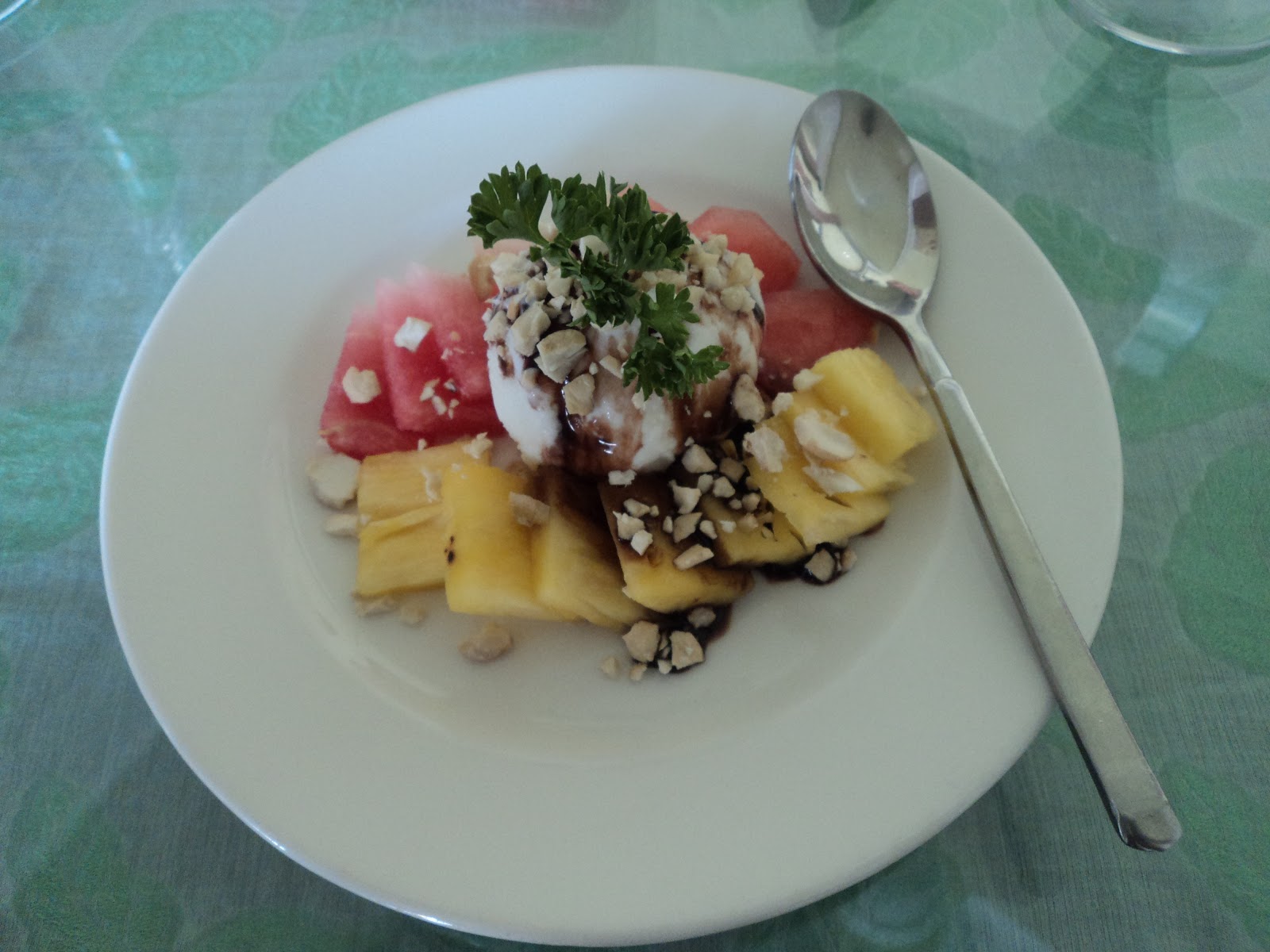 Had a chat with the staff around and at 4 pm I left for Karwar.
On my way I was thinking that St.Augustine has rightly quoted "The world is a book and those who do not travel read only one page."
The views expressed by the author are in her personal capacity.