While a peaceful and relaxing holiday is one that many love, it is also often considered 'boring' in this generation. Some people prefer an action packed, an adventurous and exhilarating vacation that acts as a stress buster and an escape from routine, mundane life. As a result, adventure sports have begun to gain immense popularity in India today. Be it for deep sea diving, ziplining, paragliding, surfing or snorkelling; there are numerous places that cater to them all.
The most popular adventure sport, however, has always continued to be skydiving. Dropping through hundreds of feet with biting cold wind enveloping you is an experience that is worth trying. In India, there are primarily three types of jumps in skydiving – the tandem jump, the static line jump and the accelerated free fall. In the tandem jump, an instructor will be harnessed to the same parachute and jump with you; she/he will then pull the cord when appropriate. This jump requires minimal instructions as the guide will be with you throughout. In the static line jump, you will be connected to the aircraft by a cord, and the parachute will automatically open when you're in the air. This requires a few hours of training before hand. The accelerated free fall requires you to have some prior experience, as it involves you freely falling with no instructor and no harness, and being responsible for your own parachute. This is the most challenging of the three and is not for the meek hearted.
Now tighten your belts and put on your helmets as we bring you a list of seven exciting new spots in India that can provide you with a fun filled and safe sky diving experience. Pick the jump that most appeals to you and look out for the best location that offers that jump.
Yelagiri, Tamil Nadu
The beautiful hills of Yelagiri make it a great location for air adventures. While the town is known for its paragliding experience and even hosts a three-day paragliding festival, it also has some beautiful spots for skydiving. The weather in the autumn months is the most suited as it is cool but not too cold. So plan a trip to Yelagiri and enjoy an adventurous and yet relaxing vacation. We recommend you stay with us at Yelagiri Marigold Ridge and have a fun filled vacation. Visit and plan your next getaway now!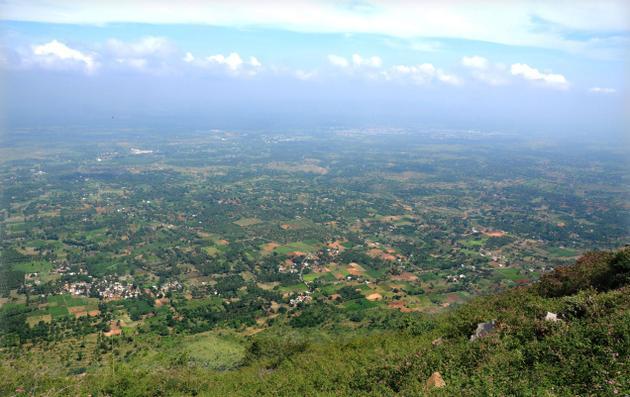 Dhana, Madhya Pradesh
Home of the first skydiving camp in India, this picturesque town is known for its wonderful skydiving experience. It is considered to be India's top skydiving location and is known for the beautiful 4000 feet drops. Embrace your inner wildling and take to the skies while enjoying the breathtaking views and exhilarating adventure. The jumps start from INR 12000 and range to almost a lakh. The nearest airports to this town would be Bhopal (200 km away) and Jabalpur (180kms away).
Mysore, Karnataka
Resting at the base of the Chamundi Hills, Mysore is a city located close to Bangalore. Mysore is known for its free fall jumps and provides a 7-10  day camp comprising of numerous jumps and a variety of other attractions. The package is priced at approximately two lakhs and varies according to the market. Mysore is also one of the top five destinations for skydiving in India.
Deesa, Gujarat
One of the few locations that host all three kinds of jumps, the lakeside town of Deesa is a great choice for all the adventure lovers out there. The Sports Authority of Gujarat and the Indian Parachuting Federation host numerous skydiving camps in this location. Jumps start at INR 16000 and range up to almost a lakh depending on the package you opt for. The breathtaking views and wide mountain ranges make for a great skydiving experience.
Ambey Valley, Maharashtra
Dying to go on a road trip to a fun place in Maharashtra? The falls from Ambey Valley are considered to be "epic falls" and will trump a trip to Lonavala for any adventure lover. The tandem jumps being offered range up to 10000 feet in height, and are priced at INR 25000. Embark on this hair rising adventure on the peaks of Maharashtra and live to tell the tale.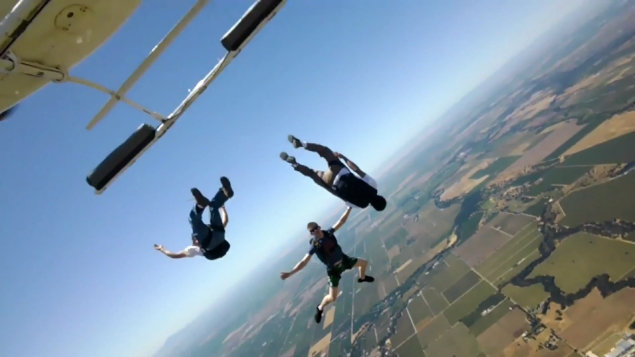 Pondicherry, Tamil Nadu
Known for its beautiful colonial architecture, the town of Pondicherry is a much-loved nest to adventure lovers. Skydiving packaged begin at INR 18000 and range much higher as per difficulty levels. Plummet off the aircraft and take in the beautiful colonial architecture as you fall through the sky overlooking the ocean and yearn for the soft sands of the soil.
Aligarh, Uttar Pradesh
Home to one of the most famous skydiving enterprises, SkyHigh India, Aligarh is undeniably one of the best spots to falls thousands of feet from. Aligarh has all three kinds of jumps, along with various package deals. Prices start at INR 20000 and range to a lakh. The town has also been home to skydiving camps and training sessions.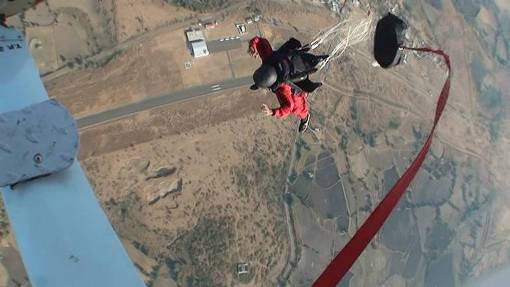 If you wish to satisfy your hunger for adventure and fun, sky diving in India is a great way to do so. Skydiving is a must-try activity, and if you are hale and hearty, then there is no reason for you not to. So pack your bags and head to one of these beautiful places for the holiday of a lifetime!