Wonder what it is about the famous International Camel Festival of Rajasthan that everybody is so fond of?
Well, it is not just one thing that makes this camel fair special enough but a bunch of joys that make it such an important event in Rajasthan, or shall it be said, India.
How did it all start?
Camels occupy a special place in Bikaner's heart. This association goes back to 1488 AD, the days of the founder of Bikaner, Rao Bika Ji and the region is till today, the only breeding ground for these gentle giants. The festival, organized by the Department of Tourism, Art and Culture of the State Government, aims to celebrate these giants surviving the harsh conditions that prevail in Bikaner.
Camels and Camels all the way!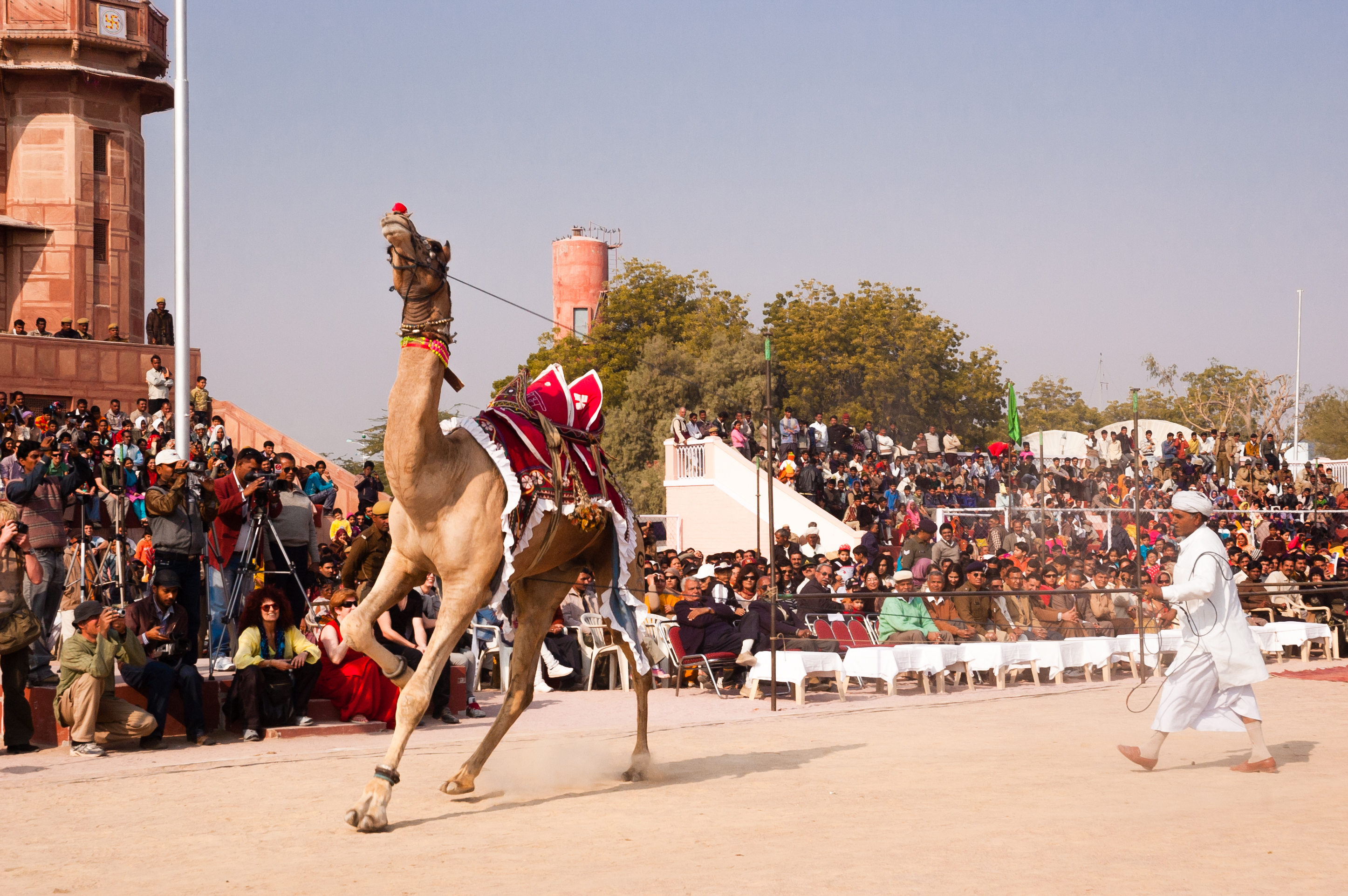 As the name suggests, this camel festival is about camels at their best. Be it a spectacular camel parade, to begin with, against the backdrop of the majestic Junagarh Fort or an exhibition of these gorgeous giants dressed in traditional necklaces and anklets dancing to the local folk tunes. Humans are not the focal point in the festival because it is all the camels that play the games, participate in various race events, and what not! The main motive of this annual camel festival is to adore and celebrate the camels that India has at a national camel mela.
The cultural twist!
Traditional Rajasthani folk dance performances, the famous Fire Dance, and puppet shows narrating local legends add to the charm of the festival. All these art forms showcase the very essence of Bikaner and Rajasthan as a whole. The festival ends with a spectacular firework that lights up the skies of Bikaner.
Sightseeing to adore!
The reason that this fair draws tourists in huge numbers is Rajasthan, where sightseeing is like a heavenly pleasure. Junagarh Fort, Bhandasar Jain Temple, Deshnok Karni Mata temple, and many other innumerable attractions await the visitors every year. It is a package of religious, touristy, and festive vibes. Who would want to miss it at all?
So, pack your bags to get ready to be a part of one of the largest fairs and one of the best things to do in Rajasthan.
When: 12-13 January
Entry fee: Kidding! It is a public festival!
Visit here, for more information about the event.