Unbelievable, isn't it? When people usually talk about Jaipur, or Rajasthan even, it's usually about forts, palaces and shopping. You've probably never even heard of salt flats in Rajasthan! Well, surprise! The Sambhar Salt Lake is India's largest inland salt lake and is spread over 90 sq. kms! It might be called a lake, but there's barely any water here – it's just a huge saline wetland! The desert soil mixes with salt giving it that gorgeous, striking white look!
Sambhar Salt Lake –  An introduction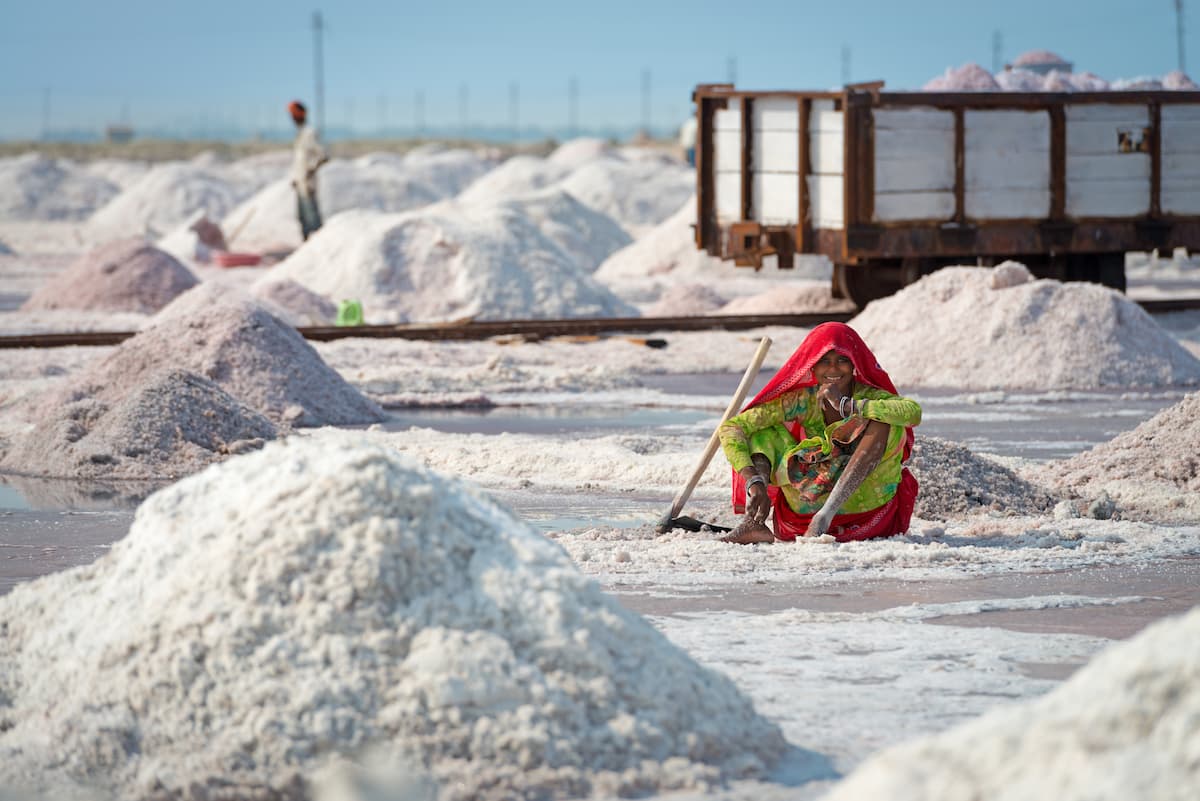 Sambhar Lake produces 196,000 tonnes of salt annually, which is around 9% of India's salt production. The circumference of Sambhar Lake is 95 km, and it is surrounded by Aravalli Hills on all sides. You'd be surprised to learn that this place has also been the site for several Bollywood film shoots including Highway, Delhi-6 and PK!
Explore the Salt Flats and more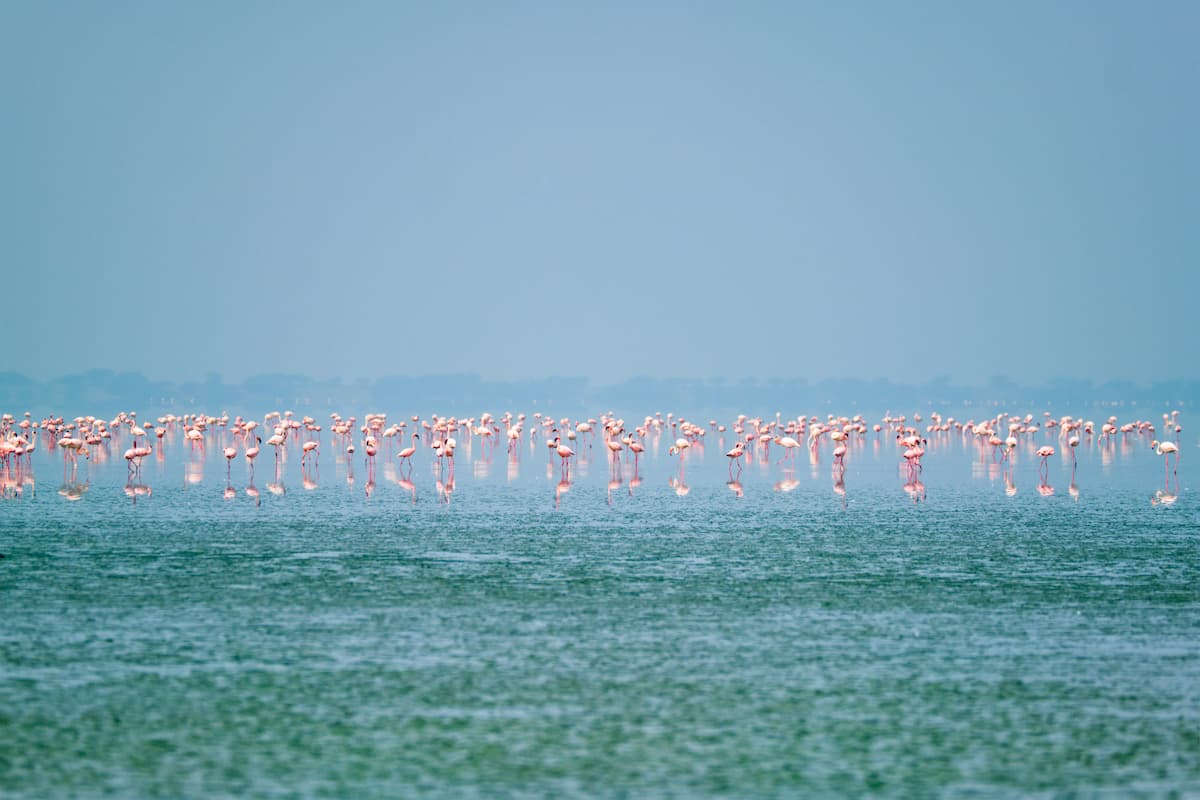 Sambhar Lake's epic landscape is best explored at night – especially a full moon one. One can walk the endless white scenery and gaze into the starry night above. Experiencing the sunset or the sunrise here is another must-do – it is unlike any other in the world. Another interesting feature of the lake is that it has been designated as a wetland of international importance and serves as a breeding ground for thousands of flamingoes and other migratory birds that come from as far as Siberia during the winters. Bird watchers will love this place as you can spot a huge variety of birds – it is also the second largest breeding ground for flamingoes in India, after the Rann of Kutch.
At Sambhar Lake You can also find heritage buildings; cenotaphs and temples, and colonial establishments like the old salt museum, salt train and the Circuit House. The salt museum is especially interesting, since it displays salt samples from all across India. If you're lucky, you'll also spot the salt train carrying salt, chugging by!
A lake steeped in legend and history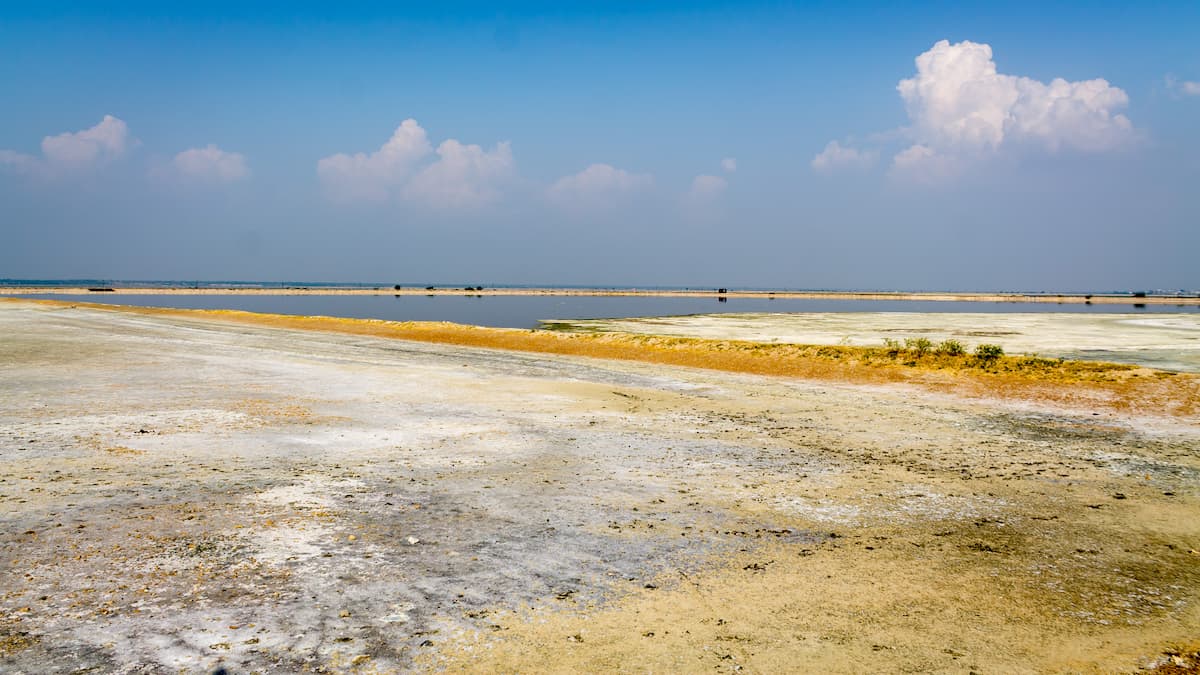 Legend has it that the then king of the region Prithviraj Chauhan was an ardent devotee of the Hindu Goddess Maa Shakambari Devi. He prayed to her with complete devotion and in return to bless him, she turned the dense forest into a land of silver. Worried that this would create problems in the region, the locals prayed to her to withdraw the boon. Answering the prayers of her devotees, she bestowed the region with a different kind of silvery blessing – salt. You can find a temple dedicated to Maa Shakambari Devi near the lake – guarding it. Interestingly, history says that the Sambhar Salt Lake is also said to be the site of wedding of the great Mughal emperor Akbar and Jodha Bai.
A half-day trip from Jaipur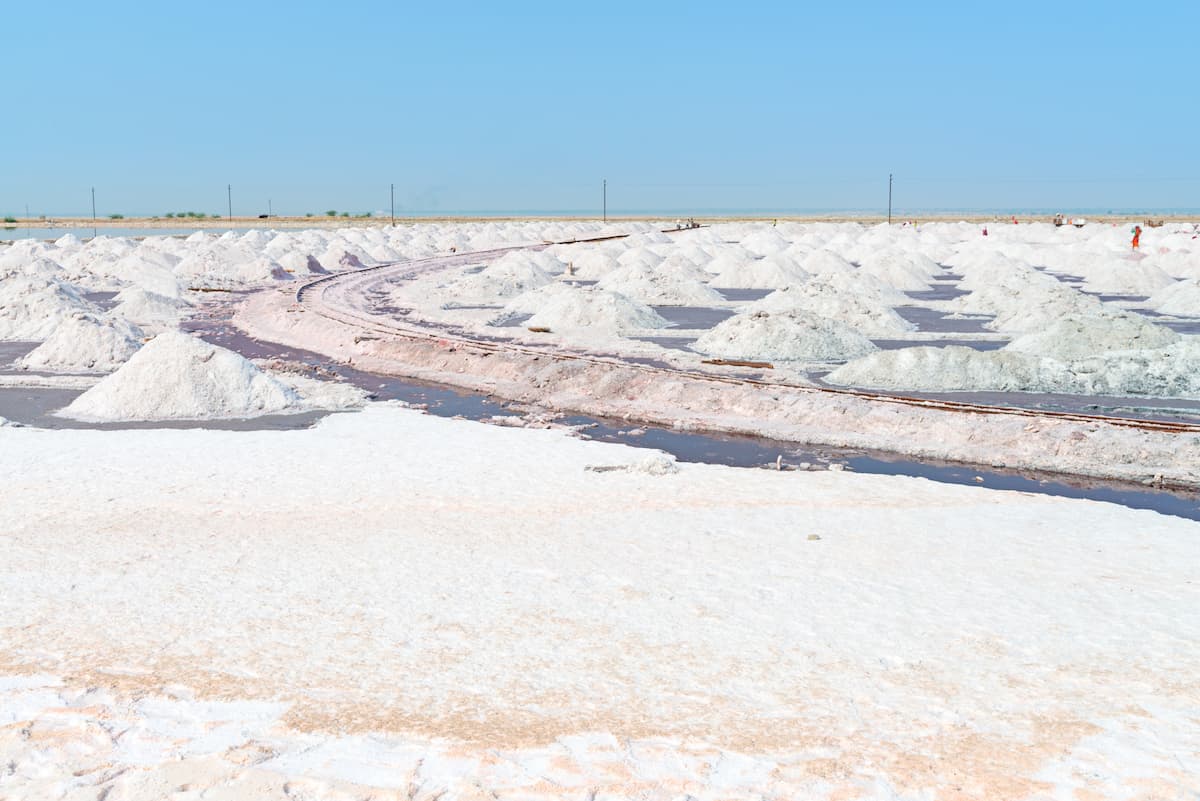 When you're driving along the Delhi-Ajmer highway, you'll be taken off the highway near Bichoon toward the lake. While the lake is around 100kms from the city of Jaipur, stay at the  Sterling – Atharva Jaipur, and cut your travel time down by half.  Sterling – Atharva Jaipur is an excellent retreat that offers a quiet, reflective environment. With the options of palatial rooms or cottages with private sit outs, the resort is a holiday experience in itself. Feast like royalty at the gourmet specialty restaurant or kick-back, relax and take a dip in the beautiful swimming pool. Apart from visiting the Sambhar Salt Lake, the resort can also organize exclusive experiences like nature walks, authentic village walks, jeep safaris and polo matches!
Book your stay with Sterling – Atharva Jaipur now, and explore this amazing offbeat spot in Rajasthan!