Craziest Moment
– Ms. Yashika Singla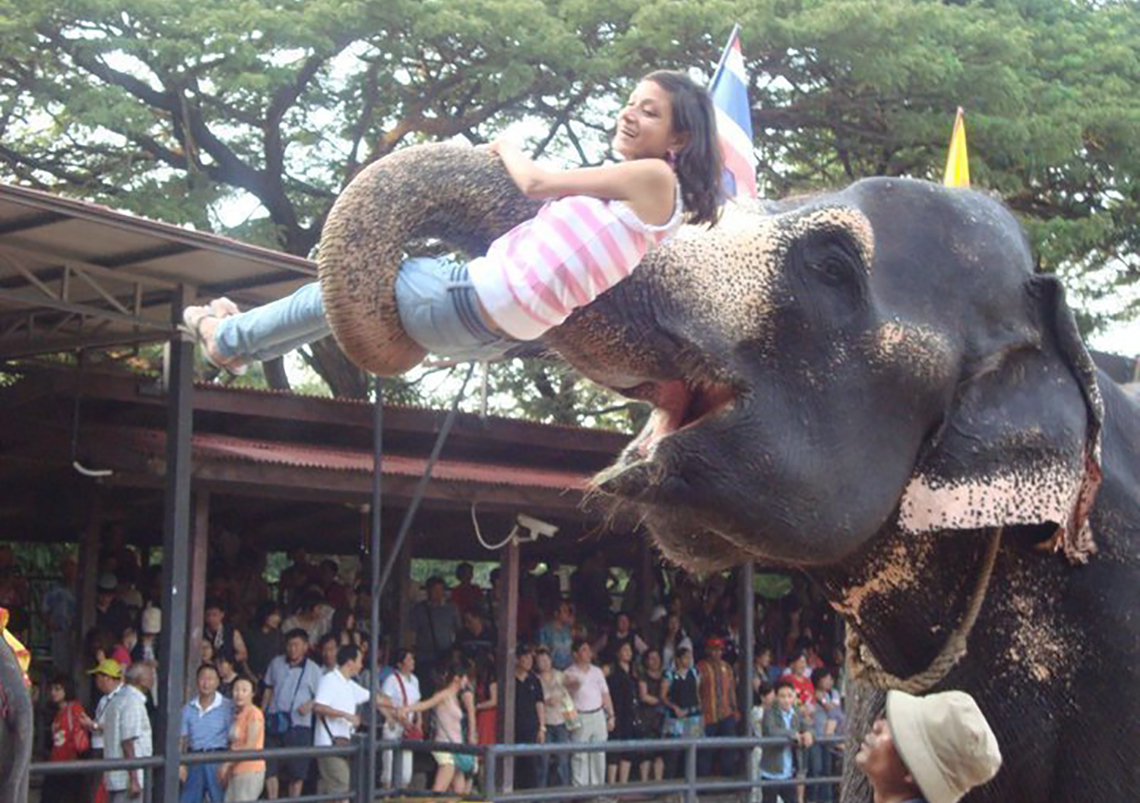 I had visited to many places with my family and friends. Though every trip was memorable, there is one particular trip which was craziest and most funny.
Along with my gang of friends, we went all the way to 'The Land of White Elephants', Thailand before few months. All of us were having a fantastic time visiting attractions like The Grand Palace, The Royal Barge National Museum, The Wat Pho Temple and other sites.
At a wild life sanctuary, as we were looking at a herd of elephants, the only girl in our gang was suddenly taken for a free ride in the air by a majestic Mr. Elephant. We were shocked for a moment. Then we went crazy with laughter as Ms. Trunk Airways (our friend) went crazy with fear.
She was shouting and looked down with anger and fear at us. We controlled ourselves and the trainer pacified the elephant. Our friend landed safely and was relieved. She gave us a glare for a moment and then she also started to grin.
Thank goodness she didn't tell us anything as we thought we would be put down for our behavior, but our friend took it in a lighter vein. All of us enjoyed the rest of the tour.
But that moment was so awesome and the craziest moment I ever had.
Note: This moment was shared by  Ms. Yashika Singla in Sterling Holidays OMG! Holiday Moments Contest on Facebook. Visit our Facebook fanpage: www.facebook.com/sterlingholidays