Kunal Pathri literally translates into stone saucer in Kangri, the local dialect, a flattish vessel used to knead dough.
The inscription inside the legendary temple at Dharamshala however attributes a divine reason to the shape. Apparently goddess Parvati was invited to a havan, a festive fire offering to the gods, by her father, without her husband Lord Shiva. Noticing all other invitees as couples, she flew into a rage and jumped into the havan kund fire. Shiva arrived and picked up her burning body which was now disintegrating. The places where her body parts hit earth, are today revered as shakti peeths, nine forms of goddess Parvati that conquer demons. Her head dented the earth here, at Kunal Pathri.
Walking around the cave like sanctum, I see a trickle of water from high above collecting into the saucer. The priest comes forward to explain. No one knows from where it's coming but if it dries up, it's a premonition about the end of the world.
Places of worship in Dharamshala are prominent on every itinerary in every guide book and travel site. Himachal valley is believed to be the seat of gods and the etymology of Dharamshala from Sanskrit to Hindi to English translates as 'spiritual dwelling' . Chamunda, Jwalamukhi, Brajeshwari, Chintapurni devis reside in their respective temples in Kangra district, turning into a major pilgrimage during Navratri, preceding Dussera. A special ceremony to burn bad karma or nullify any past life curses from serpent demons, kaal sarpa dosh, that maybe overbearing in ones' horoscope, can be performed only in two temples in India, one of which is in Dharamshala. Mosques, churches and monasteries have a peaceful representation, with no force or fear of conversion anywhere. The Dalai Lama of course has reason enough to make it his exile headquarters.
Driving and then trekking from Dharamshala–The Sanctuary to Indrunath temple to watch the sunset, which also happens to be a take off point for paragliders, Baboo, a friendly local employee at Sterling and Mr Acharya, the self-effacing resort manager, do a short detour to a picturesque stream, 14 kms from the resort. Baboo chuckles mischievously when informing me that according to local folklore this water source was extremely important to cultivate fields in nearby villages. But it somehow always remained dry. Rullaha-d-kul Rana, head of the hamlet, was asked to sacrifice his wife which he promptly did and since then there's never been a dry day!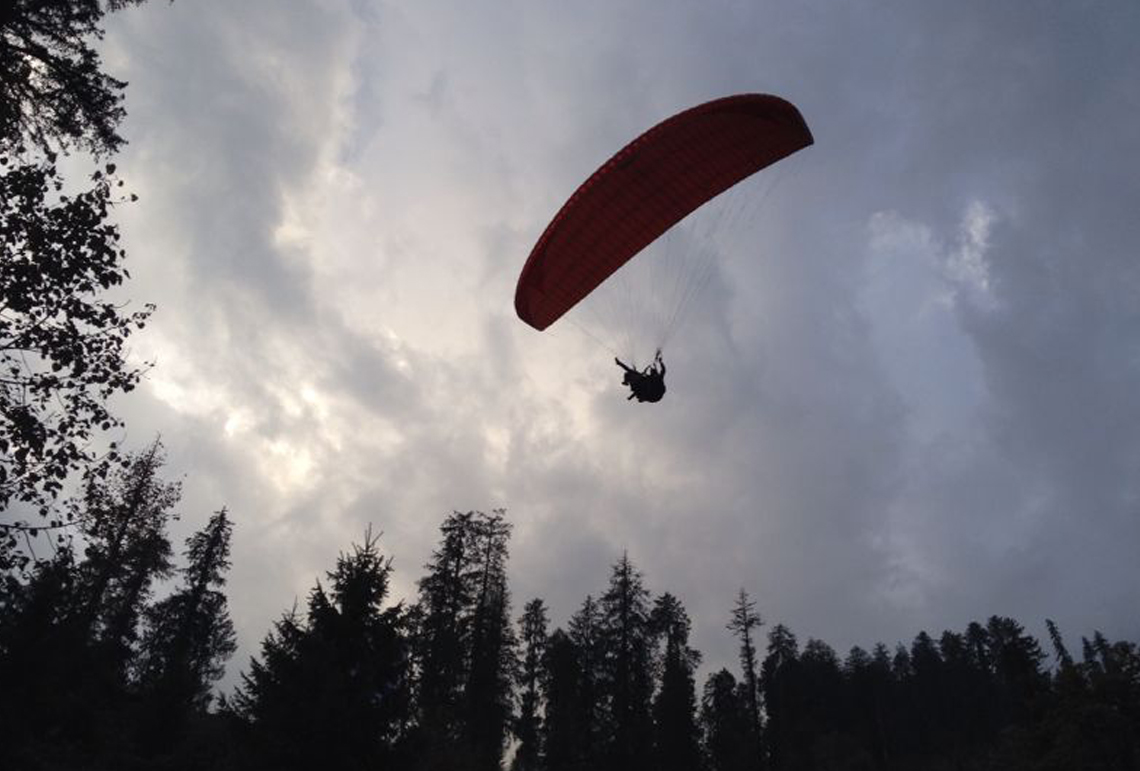 A km and a half away from Sterling Resorts is Aghanjar Mahadev temple, significant for its Swayambhu or self evident shiva linga, and a mysterious fire 500 years old that locals believe must be always kept burning. The evening arti here is extremely soothing; no words, no lyrics, just the echoes of conch shells.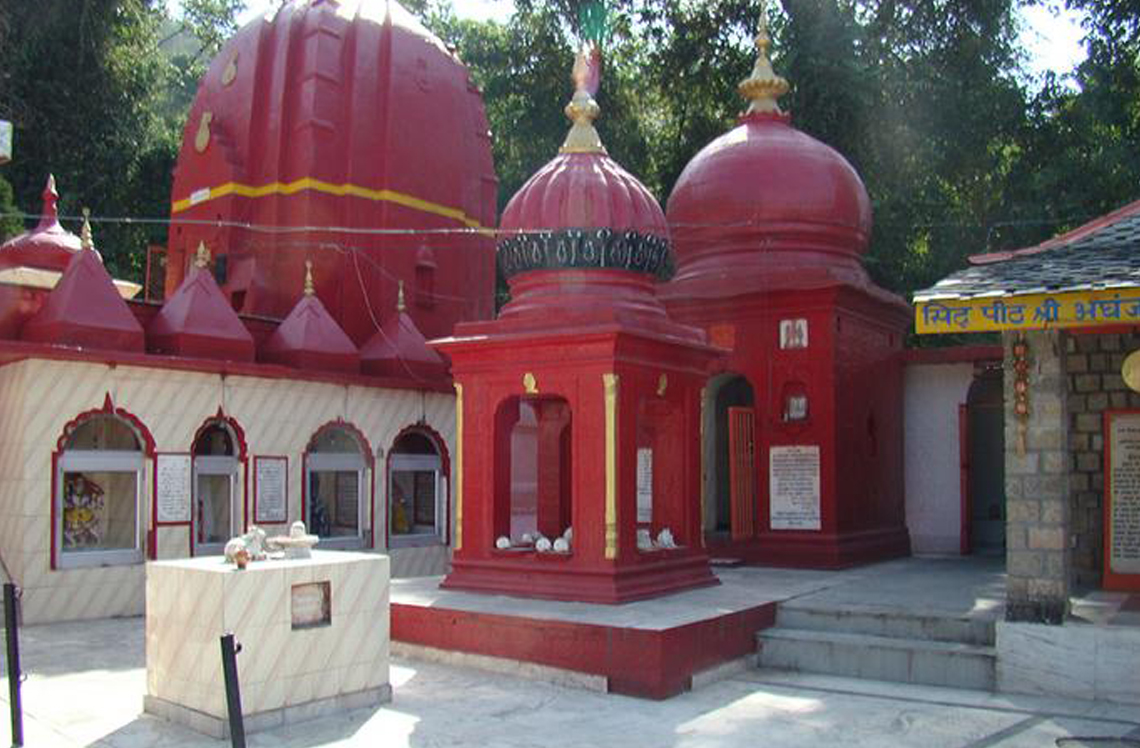 The monumental Baijnath had an even more interesting story. Ravana did some heavy duty penance to get the all powerful Lord Shiva to accompany him and reside at Sri Lanka. Shiva had to oblige his ardent admirer bur really didn't want to go. Giving him a stone replica of himself, he instructed Ravana to carry it back carefully to his land without ever putting it down. If he did, that would be the permanent spot where The Lord would reside. Soon, the human urge to relieve himself made Ravana momentarily handover the stone to the playful Bal Ganesh who promptly put it down on earth which is where the revered Baijnath stands today, attracting hordes from all over the country, especially on Shivratri.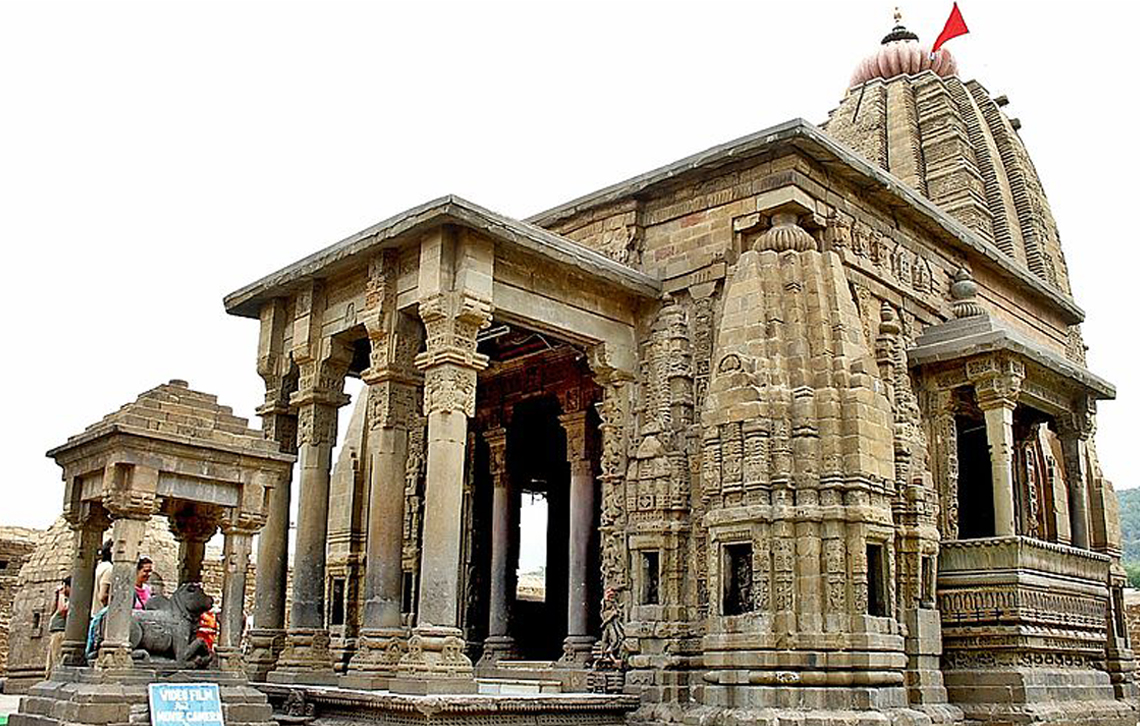 Every place of worship had a story, a legend to perpetuate fervour. Talking to people here I got a sense that these myths were so deeply ingrained that no one even questioned them. Religion, spirituality and belief intertwined solidly to create an unshakable faith bringing about a sense of peace and acceptance to the laws of life, or lack of them. Associative legends only probably made them more relatable and the mystery surrounding them gave them the required supernatural aura.
I chanced upon an early 19th century map in the colonial drawing room of White Haven  lodge, close to where I was staying. Then, for a lark, I tried looking for the spot where Sterling resorts is. Exactly one and a half kilometres away, a spot that should've been Aghanjar Mahadev temple, it read 'lepers asylum' on the map!
(Baijnath is 45 kms from Dharamshala–The Sanctuary. You could stop by en route to the paragliding towns of Bir & Billing or on the way to Manali from Dharamshala. Or, you could take a 2 hour Kangra Rail toy train ride to Baijnath. No bookings required. There are about 4-5 services daily. No information available on the net)
(Indrunath is just 7 kms away. It's lovely to drive up there late afternoon, stop by at a local dhaba for momos and continue further up to the temple while watching the setting sun)
(Kunal Pathri is also about 7 kms away from Dharamshala–The Sanctuary)
The views expressed by the author are in her personal capacity.