To experience a slice of serenity in your daily life of chaos and tension, is Dharamshala, a quiet and shy place in the beautiful angelic state of Himachal Pradesh. Its entire terrain is covered with dense forests, pine and deodar trees, and air so pure that your lungs would jump with joy! Dharamshala is beautiful all the 12 months of the year. I would literally take frequent trips to this stunning hill station in North India if only I could take a vacation twice a year, for six months each!
The breath-taking Dharamshala     
Dominated by the Tibetan heritage, Dharamshala is well known for being a spiritual sanctity. But, there is a lot to explore in the beautiful wilderness. Seek, and you shall be enchanted-  this is what I felt when I toured Dharamshala. Every nook of it is glorious. Find peace in the isolated fields. Find yourself in the clean air, in the mountains that breathe majestic, in the friendly locals and in the breathtaking beauty of the place.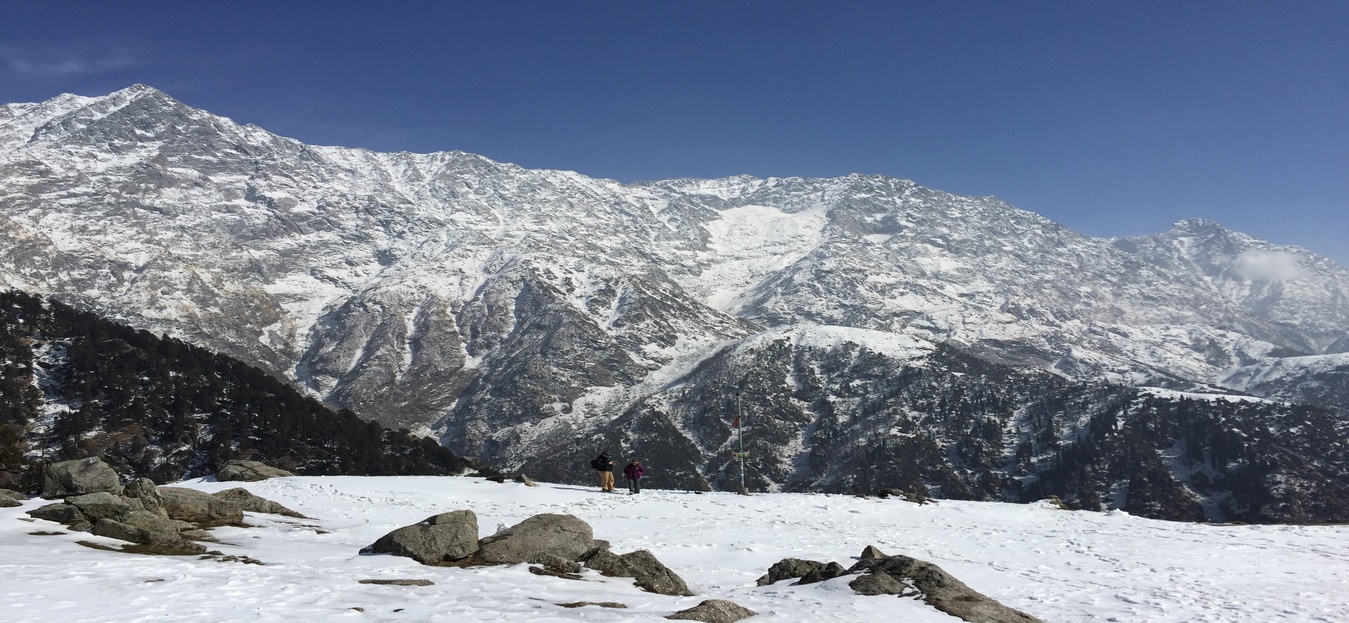 But, imagine if you were a bird and you were flying with your wings soaring in the sky amidst the marvellous glory of Dharamshala. Wouldn't that be an amazing experience?
STOP!
Fly high in Bir Billing
Do not imagine any further. Instead, heed my advice and head right to Dharamshala because there is a paragliding hub near this quaint city. Have you heard of it? Well, if you haven't, it's not too late because Bir BIlling is your ticket to being a bird! Located just southeast of Dharamshala, Bir Billing is 70 kilometres away via Palampur by road and is one of the best spots for paragliding in India. To make your experience spine tickling, get your feet dirty and trek from Bir to Billing, which is about 14 kilometres away and at an altitude of 2000-2600 meters. You can feast on the astounding beauty that surrounds you. Reach Billing and head straight for paragliding, because there is no better spot for paragliding than Billing. Moreover, you have a wide range of paragliding to choose, from tandem to solo and parasailing; you have it all.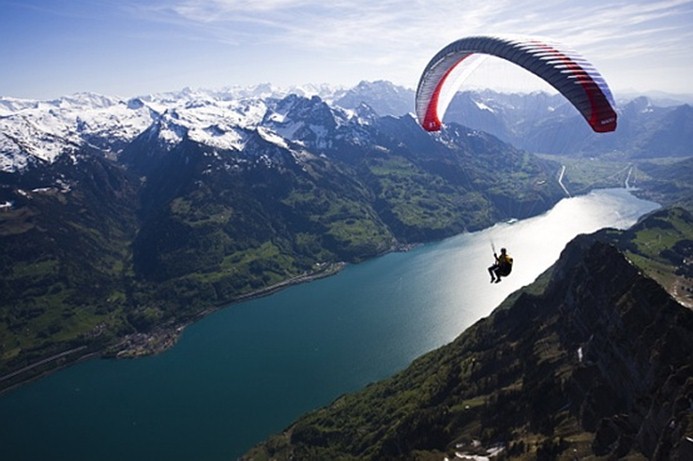 For the young hatchling, I would recommend that you choose the tandem paragliding as it is guided and you remain in the safe hands of your pilot. For the professional paragliders, the solo paragliding is the best.
Why Bir Billing for paragliding?
The climate is charming and about 10-15 degree centigrade. The wind is smooth, which is ideal for take-offs. At Billing, the take-off site will be approximately 8000 feet above sea-level and the landing site is about 4000 feet above sea level. Bir Billing also boasts about being the best site for paragliding, since, it is blessed with air currents suitable to uplift the flyer up to 5000 meters.
When is the best time to visit Bir Billing?
The best time of the year to enjoy paragliding would be between October and June.
What to expect when preparing for your flight?
The answer is – Electrifying Thrill. Paragliding is the most adventurous sport to try out at least once in your life. And when you do it once, you cannot help yourself from trying it again. All you have to do is free yourself, calm your nerves (try to, because I couldn't!) and take care that you follow all the safety rules and regulations and remember to breathe!

From personal experience, paragliding invokes in your nerves the intoxication of thrill and calmness, which is spellbinding. When you are flying in the air surrounded by snow-capped mountains or sun-kissed lands, the silence of nature is deafening. The melodious whistle of air caressing your face is what you would hear and feel. Even if you are afraid of heights, there would be a point when you just want to fly.
After the thrilling experience of paragliding, when you are tired and want nothing more than a nice and comfortable place to relax, a home away from home, you have Dharamshala-The Sanctuary, a Sterling Network Resort, waiting to pamper and indulge your senses.