Travel writer and enthusiast Vandana Desai heads to Dharamshala to explore this beautiful hill station. In her summary, "Eat-Stay-Shop", she tells us the essential firsts of Dharamshala – things that one shouldn't miss on a trip there! Read on to know more.
Eat: Kripals Momos
It's a hole in the wall with no name on Khanyara road, en route to Indrunath temple, 7 kms from Sterling resorts. It has four benches, smaller than kindergarten school desks and the kitchen is partitioned with a torn curtain. But his momos are so good, that it seems the envious competition has many a time used underhand tactics to get him to shut shop. Communal groups have sought to inspect his meat fillings and many a hopeful has tried to run similar establishments with no success.
The burly Kirpal in his soiled apron seems unperturbed as he dishes out plateful after plateful of mouth wateringly sublime momos. That's all there is on his menu! No frills, no fancy menu cards, no Punjabi or Chinese dishes running into pages.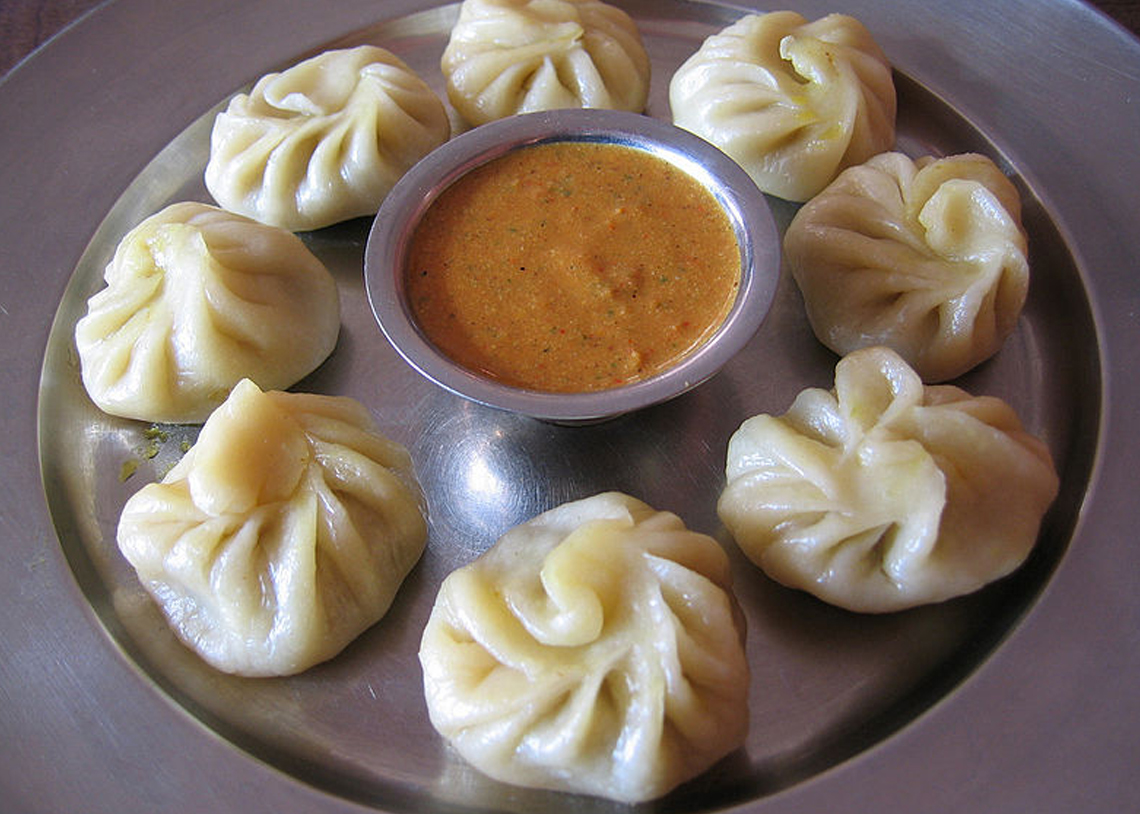 The flour wrap is so fine and delicate and so perfectly steamed that it doesn't overpower the filling at all. It's merely a diaphanous fist around the minced meat. The accompanying spicy red chutney is to die for. Kirpal's somehow got the ginger, garlic, coriander seeds and red chilli blend just right! Fiery but not throat lacerating, perfectly complementing the subtlety of the prime focus – to-die for momos. The chutney jars were nearly empty on all four tables, but Kirpal willingly refills like a proud homemaker feeding her school children.
Stay: Dharamshala – The Sanctuary

Beautifully located by a small rivulet of the Beas, the spacious rooms have French windows that frame the Dauladhar.
The shower is forceful and the sheets are clean. There's a hot water kettle with sachets of tea and coffee for the umpteen cups you may want in the cold weather.  The property shares a compound wall with a serene temple from where you can hear the pujari recite couplets of Kabir while you watch the sunset from your balcony.
If you're looking for solitude and sunsets, it's right there. Kotwali bazaar and Aghanjar Mahadev temple, both prominent on the Dharamshala tourist map are barely a five minute drive from the resort, albeit in different directions. You can do a day trip to McLeod Ganj  and picnic at Dal lake on the way or stop for a few quiet moments at St. John's church. Even the legendary Kunal Pathri temple and the Indrunath paragliding sites are only 8-9 Kms away from this Sterling Holidays resort. So there's enough to do around while still staying aloof from the bustle.
Try the thupka – a local noodle and vegetable or meat broth – and the dal chawal at the resort's restaurant. Plenty of activities have been charted to keep children occupied. The sporty types can try rappelling and paragliding and the sedate can find comfort in board games and table tennis. Mr Hira is a capable and willing Holiday Activities manager and he ensures there's plenty for you to do in case sitting around reading a good book and watching the sunset is not your scene.
Shop: Norbulingka Monastery
You'll find the ubiquitous turquoise and flaming orange stone jewellery in the street markets but Norbulingka takes Tibetan arts and crafts to another level. It's uniquely dedicated to preserving Tibetan arts and culture and houses a training institute. The mandala like entrance is painted in bright hues of red blue and yellow and is connected to the art gallery and shop with a Claude Monet like Japanese bridge. Yak wool is imported from Tibet to make the finest shawls in bejewelled greens and fuchsias, which feel warm and fluffy against the skin. The blouses are cut fashionably and the trousers comfortably, made from the finest cotton threads sourced from Assam and West Bengal. All fabrics are custom woven and bear the Norbulingka mark. You can pick up some quirky totes as gifts or fine hand painted crockery for the house.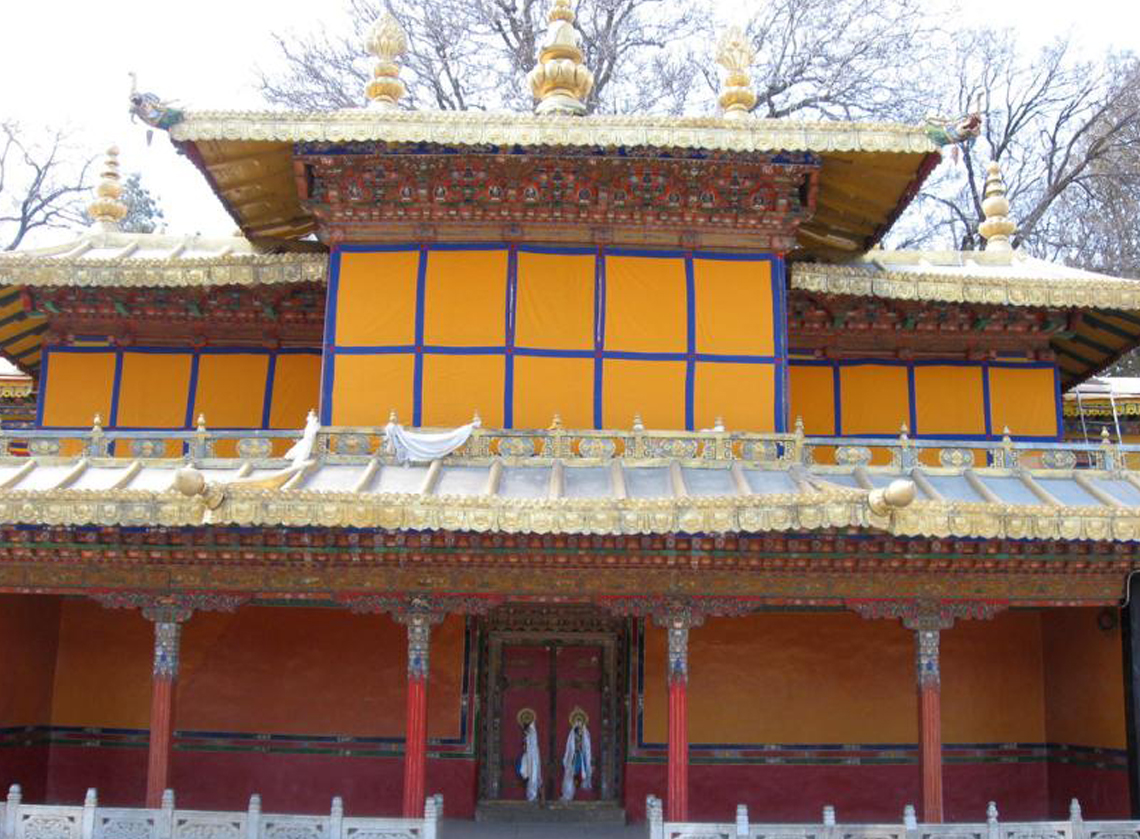 If you like street markets, I found the one at the base of Bhagsu waterfalls to be the most dynamic and snazzy. Pick up cute little colourful leather bags and smart chappals here. Even the trinkets had an edge over the ones in McLeod Ganj market.
The views expressed by the author are in her personal capacity.