Trekking is an activity that connects one to the outdoors and brings us close to nature. It is an activity that kids need to be introduced to as early as possible. In these days of urban living where we are cooped up in concrete jungles, it is all the more imperative that kids are exposed to the great outdoors. Trekking will help them connect with nature and appreciate the environment. This, in turn, will ensure that they grow up respecting nature and preserving the environment. Kids are a bundle of energy, however, the energy does not last for long periods and comes in spurts, so when it comes to treks for kids, one should start with small and easy treks that keep their interests alive and they do not get too tired and bored.
Also, read our blog on the best trekking places in India.
Here are some trekking trails that kids can be taken on for a communion with nature.
Chembra
Chembra is located in the Wayanad district of Kerala and the Chembra Peak stands at 2,100 metres. This is an ideal place for trekking. Kerala is blessed with natural beauty that is ideal for treks and road trips. Hills that seem to be covered with a velvety green carpet, amazing views and a heart shaped pristine lake make the trek an experience to live and relive again and again. One-day and two-day treks can be organised here with guides or in groups as well. This is a trek that families can really enjoy without unduly testing their endurance limits. Chembra is about 79 kilometres away from Kozhikode and 305 kilometres from Bangalore, the nearest airport is Calicut. The best time for doing the Chembra trek is between the months of September to March.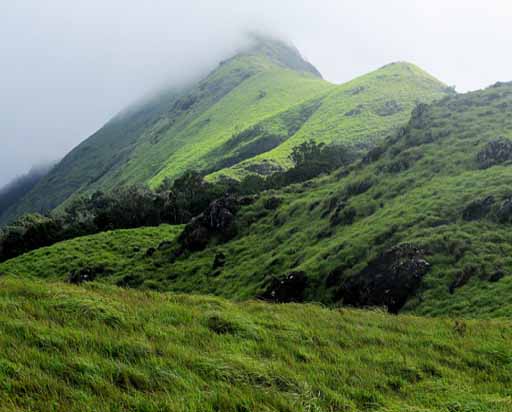 Kareri Lake
This is a beautiful trek in the lovely landscapes of Himachal Pradesh. The trek is moderate and can be enjoyed with the entire family. It is a great place to trek in the summer as the place is resplendent with conifer trees and colourful flowers. It is situated in the Dhauladhar range of mountains and is around 12 kilometres from Dharamshala, which is known for its adventure sports as well.  The summer months are the best time to undertake this trek. The flora and fauna that abound in the region can be a wonderful open school for the kids as they learn about nature. While you are here, stay with us at The S anctuary, Dharamshala, and let us pamper you with our impeccable services.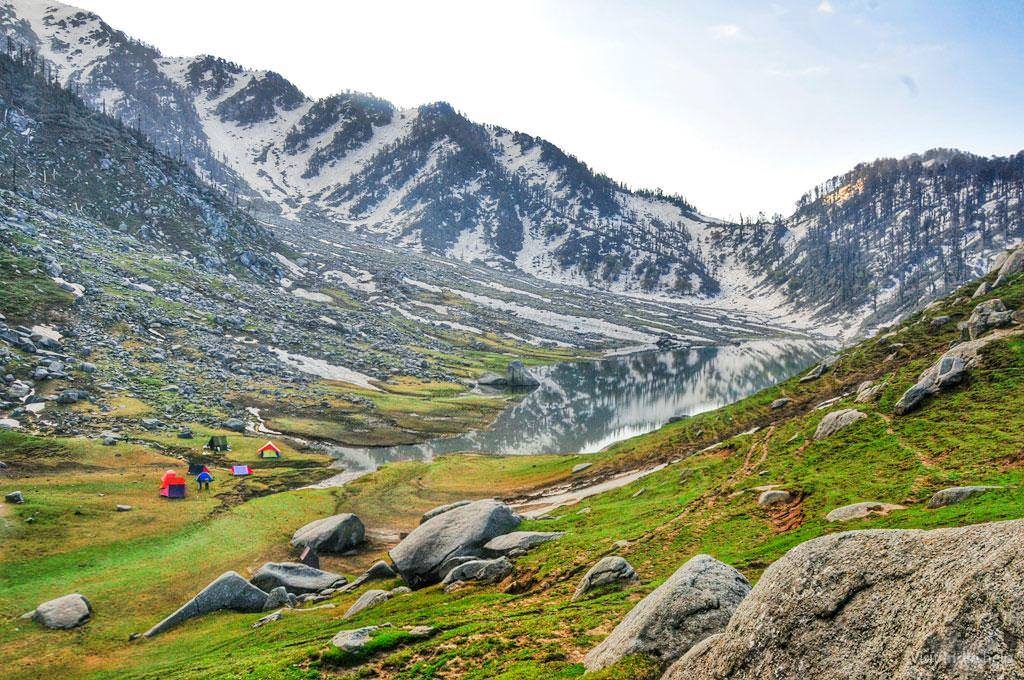 Mullayanagiri
Mullayanagiri stands at about 1,930 metres and affords some stunning views of the Western Ghats. This place is situated in Karnataka and the picturesque valleys make trekking to this peak a wonderful experience. The trek starts at a place called Sarpadari and the peak which is about 4 kilometres from here takes about 3 hours to reach. The trek takes you through some old caves which are multi coloured owing to mineral deposits and very beautiful to behold. As you ascend the views get more and more spectacular and one can see a lovely sunset from the peak. The best time for the trek is between the months of September to February, just after the monsoon when the place is enveloped in a green blanket. Mullayanagiri is about 264 kilometres from Bangalore and 22 kilometres from Chikmagalur and is easily accessible by road.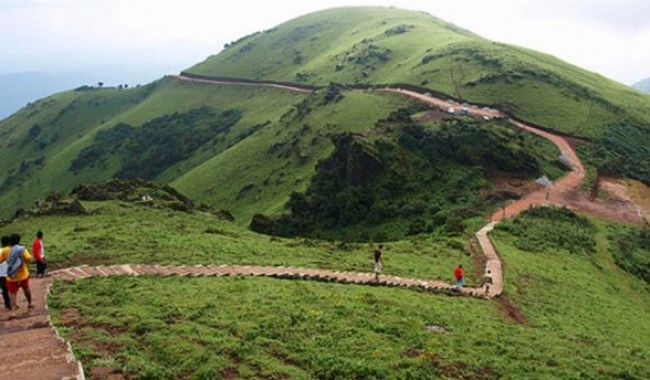 These are a pick of some of the trekking destinations where treks can be done with the kids and the family. The Himalayan region with its vast landscapes is full of trekking trails that range from the easy to the moderate to the downright difficult. Trekking with kids is an opportunity for learning and bonding and is a very enriching experience for the entire family. However, it is always prudent to start with easier treks based on the fitness and energy levels of your kid as this can vary from person to person. All in all, trekking is a wonderful family activity that promises an enriching experience.
Whichever trail you pick, make sure you accompany your visit with a spectacular stay at Sterling!