In the picturesque Wayanad district, at a distance of 25 kms from Kalpetta, is an anthropological, prehistoric and fascinating place, Edakkal caves. Being the only caves of South India with Stone Age carvings, these caves rose into significance when discovered by Fred- Fawcett (Superintendent of Malabar district) during a hunting trip to Wayanad in 1890.
Situated at a height of 1,200 meters above sea level on Ambukutty Mala (Made of arrows), of the Malabar Coast, these caves are extraordinary and enthralling.
"Edakkal" (a stone in between) caves are technically 'fissures'. Due to natural weathering, deep fissures have been formed in the rocks and resulted in 'caves' like structure. There are two levels in the caves: lower storey/chamber and upper storey/chamber. The lower chamber is of about 18 feet long, 12 feet wide and 10 feet high, into people can enter easily and a second storey of about 96 feet long, 22 feet wide and 18 feet high, which is connected by a passage and a small cleft from the first storey. People should climb a bit to reach the second storey.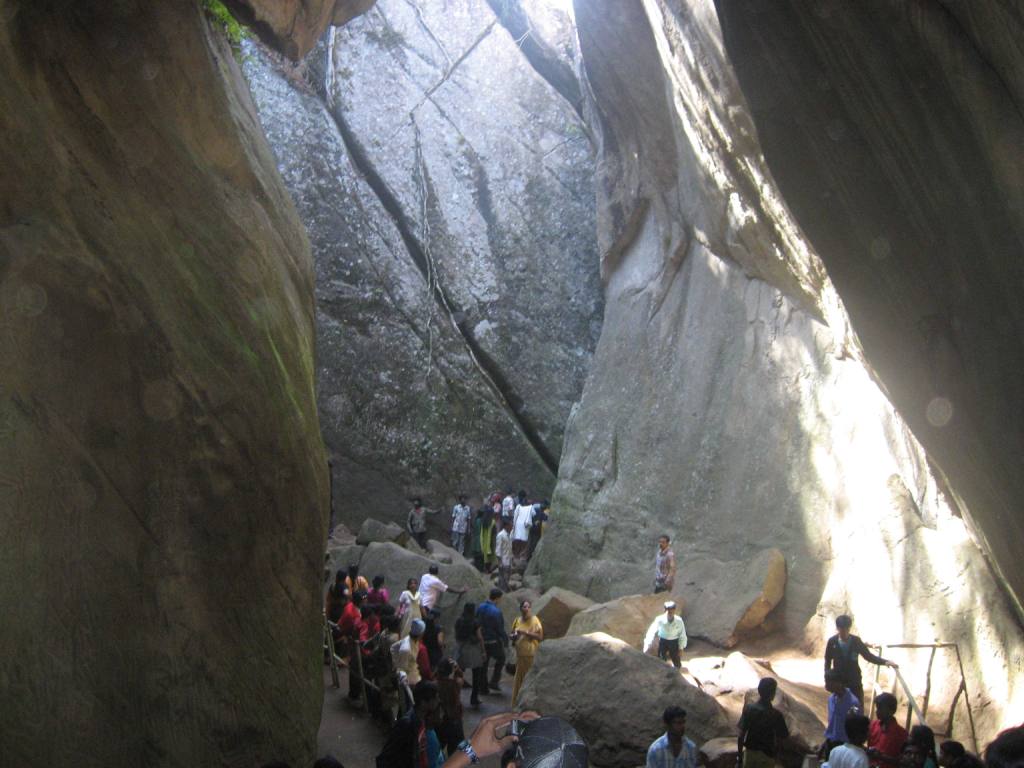 The most important factor of these caves is they have petroglyphs (rock engravings) of at least three types, ranging from periods 5000 BC to 1000 BC. The unique carvings are of human and animal figures, tools used by humans and of some enigmatic symbols yet to be deciphered. These pictorial representations are the evidence that the caves had been the habitat of Neolithic man. The youngest group of paintings may even have a possible connection to the Indus Valley Civilization.
Also the Kerala state archaeology department says that certain findings indicate that the Harappan civilization was active in the region.
There is another theory connecting these carvings with Kurumbars (tribal people of the Wayanad).
Tourists can reach the caves by trekking a distance of 1 km, from Edakkal. The best time to visit is before noon, even though the caves are open till 5 pm.
Sterling Holidays Resort: Ooty-Elk Hill and Ooty-Fern Hill
Distance from the Ooty- Elk Hill: 109 km, 2 hours and 46 minutes
Distance from the Ooty-Fern Hill: 108 km, 2 hours and 42 minutes
Closest City: Calicut
Other nearby attractions in Wayanad
Banasura Sagar Dam
Pookot Lake
Meenmutty Falls
Soochipara Falls
Kanthanpara Waterfall
Chethalayam waterfall
Pallikkunnu Church
Pallickal Mosque
Neelimala View Point
Chembra peak