In Karwar, a beautiful, tranquil town between Mangalore and Goa, nothing very much happens ever. There's a navy project in the vicinity and a beach that Rabindranath Tagore ostensibly fell in love with.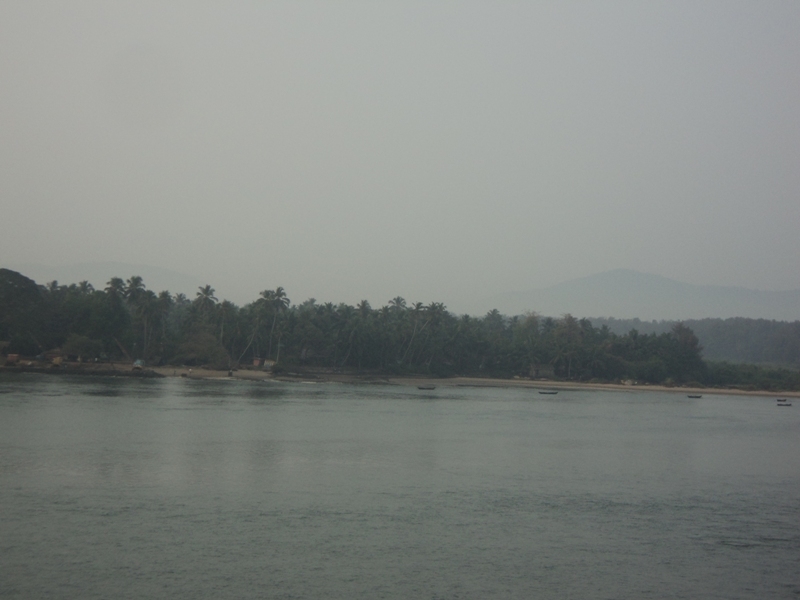 And those two are the high points of the seaside town, where you could go to recuperate, mend a piece of your soul that's fallen off the map, write a book in peace, or, well, simply indulge in some local, gourmet pleasures.
Mangalore and Goa may be the two better known centres for food, praised for their fiery curries and flavourful coastal delights, but here in little known, less frequented Karwar, is a community of fisherfolk who do some stellar dishes in their own right.
Karwar Curry
At the charming Sterling resort — the only one of its kind here — chefs Sandil and Devendra Naik, who belong to this belt, give me cooking lessons in Karwari food. Seafood is the mainstay. But you can cook the curries with chicken.
For a basic Karwar curry, first saute in a little oil 1 tsp each of coriander seeds, black peppercorn, cumin and fenugreek seeds. Add fresh coconut to this and some turmeric, ginger and garlic with red chilli powder and grind everything together to a paste. This is the base masala to use.
For the curry, saute chopped garlic, onion and tomato (though that is a recent addition to traditional recipes) in oil. Then add the roasted masala, followed by tamarind or kokum water. Once the curry starts to boil, add local fish like bangra (or sole fillet, if you are in a metro). Finish with a pinch of jaiphal (nutmeg) powder, essential to Karwar cooking.
Throughout the country, we still have what have been sometimes described as "word-of-mouth" cuisines: cuisines of communities so tiny and so localised that they are almost unknown to the larger world outside.
They are non-commercial, cooked in just a handful of homes now and are in real danger of being lost forever once the communities lose their isolation, and hence distinction, to the forces of globalisation. These are cuisines that we know of through word of mouth in the absence of codification — though, of course, sometimes efforts are made to record the recipes for the future.
Source: