In India, February is the month where bleak winter magically blossoming into a splendid spring. Also it is the month celebrated for 'love' as Valentine 's Day comes during February. Some of the tourist destinations are suited perfectly if you are planning for a trip during this month. Here are some of our suggestions.
1. South Indian Hill Station- Kodaikanal
For those who wish to visit hill stations, Kodaikanal is the best choice. With graceful flowers, exotic rare varieties of plants, trekking trails, beautiful man-made star shaped lake, this hill station is one of its kind. There are several famous tourist spots like Observatory, Berijam Lake, Kurunji Andavar temple etc for you to visit and spend relaxed time.  Being an off-season time, in February, it is easy for tourists to get the best facilities at a less-than optimum cost.

2. Odisha – Puri
Known as the "Spiritual capital of Odisha', Puri is renowned as a sacred place of pilgrimage.  Most of the tourists think of Puri as a spiritual place, where temples like the famous Shri Puri Jagannath, Gundicha Mandir, Karar ashram etc., are present. Apart from the temples, wonderful serene and calm beaches of Puri are the best attractions. To watch myriad colours of sunrise from the shore in Puri is a sight to behold. The brushed sand dunes and the art forms of sand by local artists are enchanting. January – February are the best months to visit this beautiful city.

3. Kerala Backwaters – Thekkady
Chain of lagoons interconnected by canals, lakes, rivers run parallel to Arabian sea in the state of Kerala and are one of the best features of this 'God's Own Country'. One of the major tourist destinations on these banks of backwaters is Thekkady. Home to one of the finest natural wildlife reserves, unending hills, spice plantations and house- boats, Thekkady is unique and exciting. It is a dream destination especially for those who love water, nature and wildlife. No better time than February to visit Thekkady, since wildlife enthusiasts can catch maximum glimpses of birds and wildlife in this month.

4. Rajasthan – Udaipur
Think of Rajasthan, we can envision rich heritage, colourful folk arts, fine sand dunes and fantastic hospitality. Udaipur, a magnificent city, known for its royal Mewar dynasty's splendour, is a famous travel destination in Rajasthan. With its Pichola and Fateh Sagar, two best man-made lakes, Udaipur is immensely breath-taking. Attractions like Moti Mahal, Sheesh Mahal, Jagdish temple etc., are alluring and majestic with rich cultural heritage. Truly a land of Princes, this city is the best option if you are planning a tour in February since the climate is perfect at this time of the year.

5. Architectural Wonder – Mamallapuram
A silent witness of ancient Pallava heritage, a place boasting wonders of Dravidian architecture, a town famous for sculpting and painting, an amazing sea port; all these describe this small yet impressive destination. There are various historic monuments built mostly during the 7th and the 9th centuries which are an outstanding example of ancient Pallava art. This place has been classified as a UNESCO World Heritage Site. February month, being not extremely hot or extremely cold, it is the climate is suitable to visit Mamallapuram.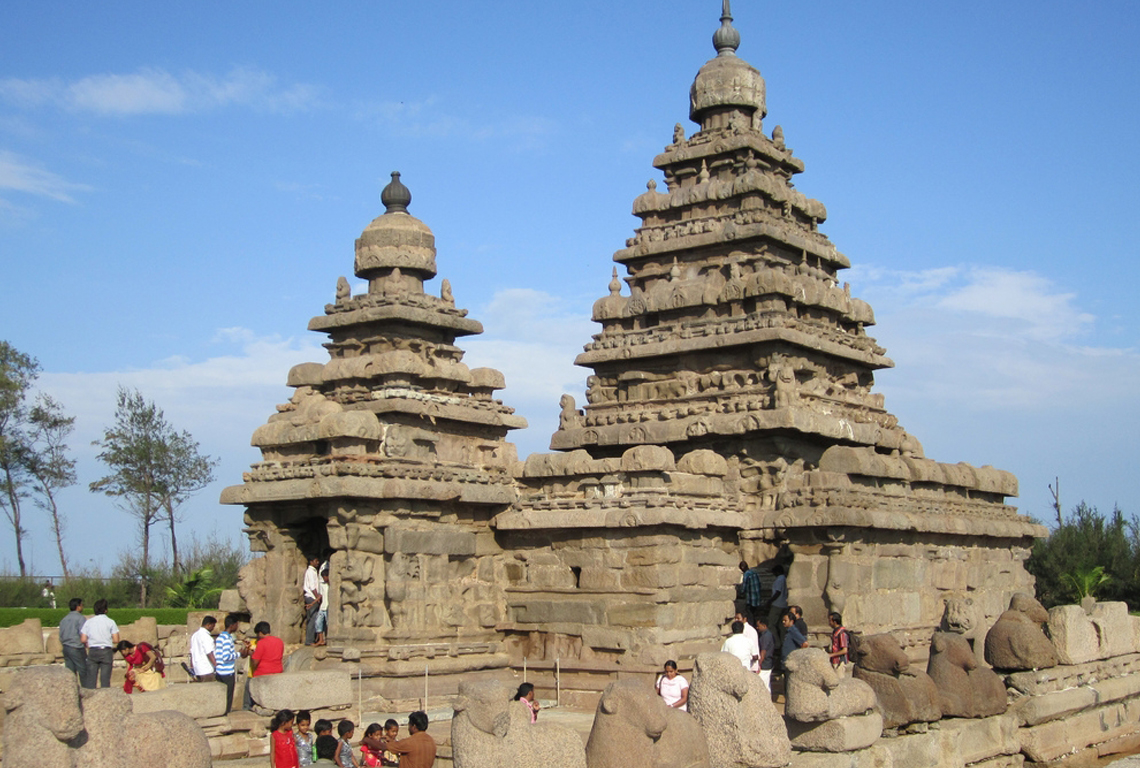 Plan a trip during this month and rejoice in visiting some of the best destinations. You are sure to come with ever-green and lovable memories.