Every Google search places Goa as the #1 party destination in India. However, what is lesser known and thus often unfeatured on these tourist lists is that Daman and Diu, specifically the Diu island district often closely follows Goa in terms of its festivities and gaiety. The smallest federal division of Indian mainland, Daman and Diu, is a Union Territory located beside Gujarat on the western periphery of the subcontinent. Daman and Diu are separated by the Gulf of Khambhat and located about 650 kilometres apart by road; together, they occupy an area of only 112 square kilometres. Like Goa and Dadra and Nagar Haveli, Daman and Diu were also part of Portuguese India, annexed in 1961. The two territories are sparsely populated and even today, Diu continues to be the tenth least populated district in India making it the perfect destination for a low-key party vacation.  Goa is the first option on every traveller's list when looking for a fun December holiday destination owing to the occurrence of Sunburn and other festivals during this season. What is not as well-known is the Festa De Diu, a music festival held in Diu through the months of December, January and February.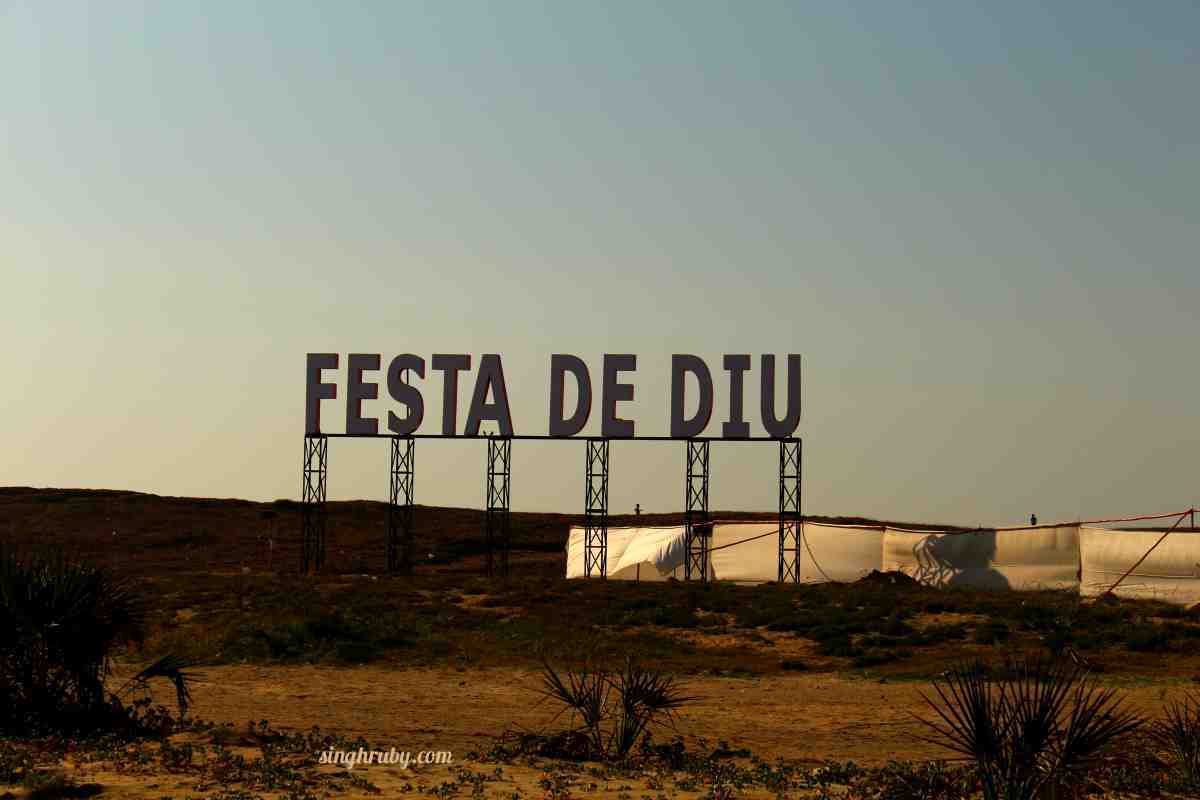 What is the Festa De Diu?
Asia's longest music festival takes place in Diu, beginning in early December and culminating around mid-February. The festival is designed to attract tourists from different countries and music lovers from all over the subcontinent. With events designed to cater to music, culture, art and adventure enthusiasts, this festival makes Diu a place worth visiting during this season. The festival arranges for accommodation in luxury tents on the beach that can be reserved online, and one can plan their events and workshops in a manner so as to enjoy the festival and also explore the island of Diu during their stay.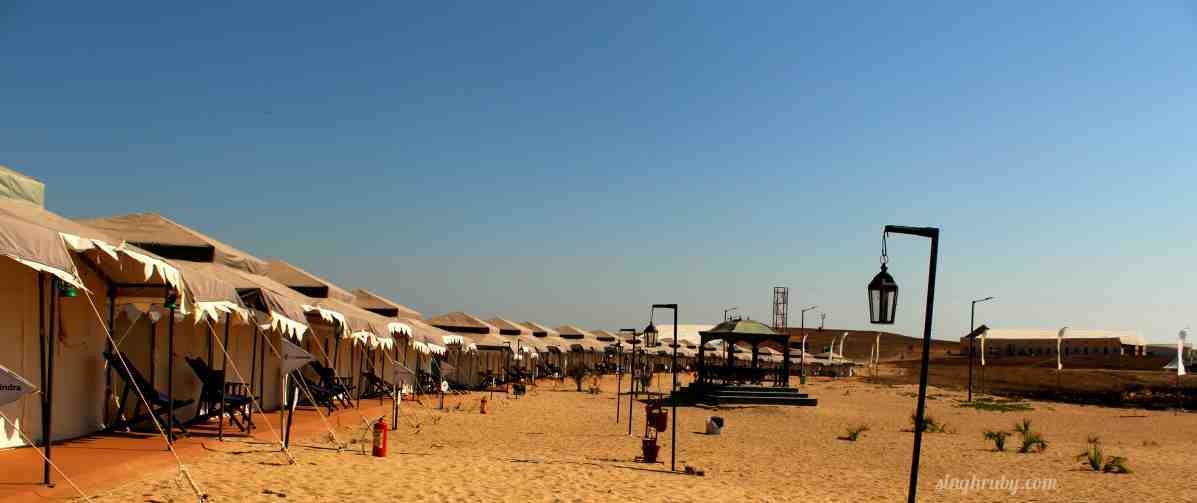 The Adventure Zone that comes up during these months as well provides for entertainment during the low times of the festival. With hot air balloon rides, zip lines and bungee jumping, this is a popular tourist destination and is a great way to experience the aerial views of this beautiful island.
Other places to visit in Diu
While the island is a serene place, there are numerous things one could do when visiting Diu. Owing to its Portuguese background, Diu has some majestic historical sites that are a must-see for tourists. Here are some places that are definitely worth covering when visiting Diu:
Diu Fort
Built in 1535, this wonderfully preserved fort is a massive remnant from Diu's Portuguese past. It is known for its clever architecture and majestic double moat structure that was once fuelled by the tides. Due to slow erosion and neglect, the fort is now beginning to crumble and large chunks of the walls have collapsed.
Beaches
Nagoa, Ghoghla and Gomptimata beaches are among the most scenic and hence popular beaches on the island. Cafes, bars and restaurants are within proximity of these beaches making the area vibrant and populated. Sunset point beach – a small stretch beyond Chakratirth is known to present a beautiful view of the sunset and makes for a good swimming spot. Additionally, the fish markets that line some of these beaches are extremely popular for fresh seafood and make for a sight worth witnessing.
St Paul's Church
Founded by the Jesuits in 1600, this church was rebuilt in 1807. It is considered one of the most elaborate pieces of Portuguese architecture in India. It is also thought to be the holiest church in Diu and regular mass takes place here. The church is a definite must do during the holiday season, especially around Christmas time.
Museums
The Diu Museum and the Sea Shell Museum are well known in the island of Diu as they possess massive collections of wooden Catholic saints and shells from all over the world respectively collected over decades.
Aside from these, Diu is known to have a happening nightlife and also presents unique cuisines that make some of the restaurants irresistible. So if you haven't planned a vacation to Diu yet, this is the perfect time to do so. The Festa De Diu schedules are up by August every year, leaving one with enough time to plan their vacations in style. Pack your bags, grab your loved ones and book your tickets to Daman and Diu to embark on a vacation that you never expected to have in this small Union Territory that you've only ever read about in your school Geography textbooks. Make a reservation at Sterling Daman and re-bond with your loved ones this winter.