Freezing Moments in Fantastic Jammu
– Mr. Rajinder Sindhi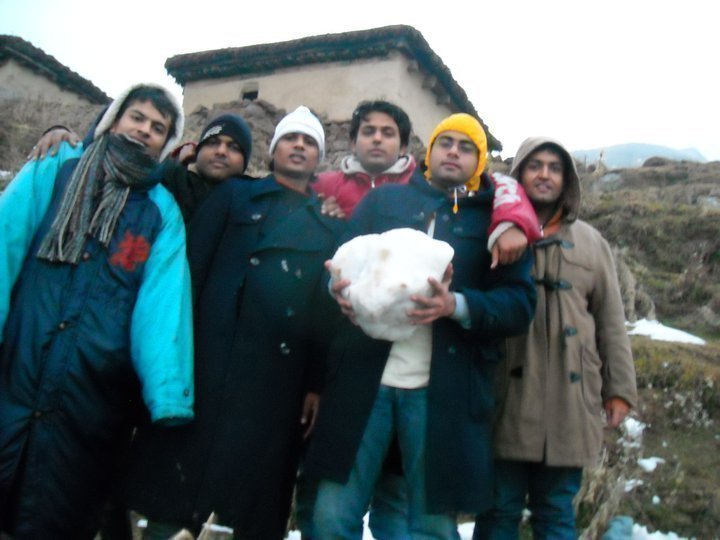 During our graduation, my friends and I planned a sudden trip to Jammu for four days, in the month of January.
It was a snap decision and we immediately boarded whichever train was available. Only during the journey, we found to our dismay that, the train we boarded, takes 33 hours to reach Jammu and stops in almost 52 stations. An additional fact we came to know was that train does not have a pantry.
As a result, we ate at almost every station where ever the train stopped. Imagine eating different dishes in 52 stations! Oh, My GOD! We had such a lot of fun.
Finally we reached Jammu after one and a half day. Since it was in the month of January, the whole place was freezing. But luckily, our hotel was very good and comfortable.
We visited Goddess Vaishno Devi temple on foot. We had to walk around 30 km. Since I was in the company of my friends, I did not feel the difficulty of walking such a long distance.
Next day, we went to the mesmerizing Patnitop (hilltop tourist location in Udhampur district) by car. The temperature was around -10 C to -20 C. But the place was amazing and we loved playing with snow. We made snowballs and hurled at each other. I wonder how so much of energy came from but we played in the snow for nearly 8 hours.
Words cannot describe the fun we had. After visiting some other tourist spots in Jammu, we returned with a heavy heart.
On the whole, the trip was pure magic and I think of those golden moments whenever my friends and I meet.
Note: This moment was shared by  Mr. Rajinder Sindhi in Sterling Holidays OMG! Holiday Moments Contest on Facebook. Visit our Facebook fanpage: www.facebook.com/sterlingholidays