On December 7th, 2017, we got to see an entirely different avatar of our beloved travel partner – Sterling Holidays. Though it might look like a mere logo change to a foreign eye, but in reality, Sterling has taken the concept of holidaying to a whole to level with their rebranding. From facilitated discoveries and experiences to zero-monotony holiday packages, the world is your oyster when you vacation the Sterling way. Read on to get a closer insight into the new services Sterling has to offer and the reincarnation of the renowned brand.
A new visual identity
The new Sterling logo is a class apart. The high-energy levels of the brand resonate from the logo as strands of beads come together in the form of bursts of adrenaline. The spinning pinwheel-like design symbolizes the three pillars of people, experiences and places. The end result is a radiant logo that brings out the joy of vacationing. The warm red mirrors the desire and passion of the thrilled traveller. The bright yellow brings out the exuberant energy of diverse places. The royal purple represents rich discoveries and experiences. Together, the three vibrant colors bring out the joy of experiential travel, which is what the new identity of Sterling is all about.
According to Mr. Peshwa Acharya, Chief Marketing Officer, "We wanted a logo which is young, youthful, contemporary, dymanic and at the same time minimalistic. We believe less is more and opted for a unique colour palette to depict our unique offering."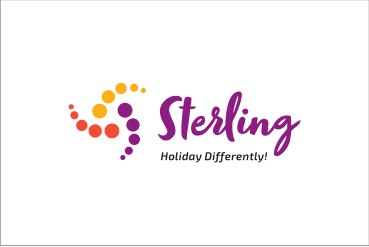 A quest to bring the brand alive
In their attempt to tap experiential travel and bring out the joy of discoveries in every vacation, Sterling has taken up an entirely different route to customer satisfaction. Their main focus is to build and productize experiences with hand-picked resort and destination modules like the half-day Nilgiri Toda tour and custom-designed coffee and tea trails in Sterling Wayanad and Sterling Yercaud. They are also planning to build destination expertise through enhanced social media campaigns. This elaborate plan to reinforce brand repositioning across various touch points is proof that the new avatar of Sterling is here to stay!
As per Mr. Ramesh Ramanathan, Managing Director, "Sterling's new avatar focuses on surprising guests with new experiences and bringing them back for more. It is beyond just the room, the food and the ratings. It is about holidaying on the whole."
A cheerful central character for holiday activities
A quintessential Sterling holiday and quality family time have always gone hand-in-hand. To keep the tiny tots engaged at all times, Sterling has come up with a kid-friendly mascot. Meet Raja Rex, a friendly dinosaur of Indian origin, who is extremely inquisitive and loves kids. He will be representing all the holiday activities happening at the resorts and help drive up affinity to Sterling.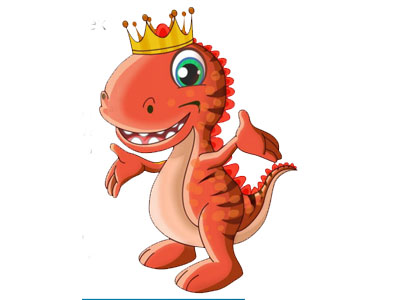 Signature discoveries at Sterling
Keeping their concept of experiential travel in mind, Sterling has introduced custom-made packages in few of their hand-picked resorts. Travellers looking for an off-beat time in Goa can now indulge in a contemporary heritage trail to all the old colonial bungalows in the region while having a spectacular time in Sterling Goa. Another out-of-the-box package one can try out is the stunning start-gazing package offered in Sterling Corbett. You can now set up camp under a jaw-dropping star-lit sky and learn about planets and popular constellations. This one-of-a-kind experience can be clubbed with a romantic dinner under the stars. Sterling has also catered to the tea-lovers around the world with an exquisite tea trail offered by Sterling Darjeeling. In this package, visitors are taken to Lopchu tea estate where they are given a closer insight into the journey of tea. You will get to experience savories served along with some refreshing tea.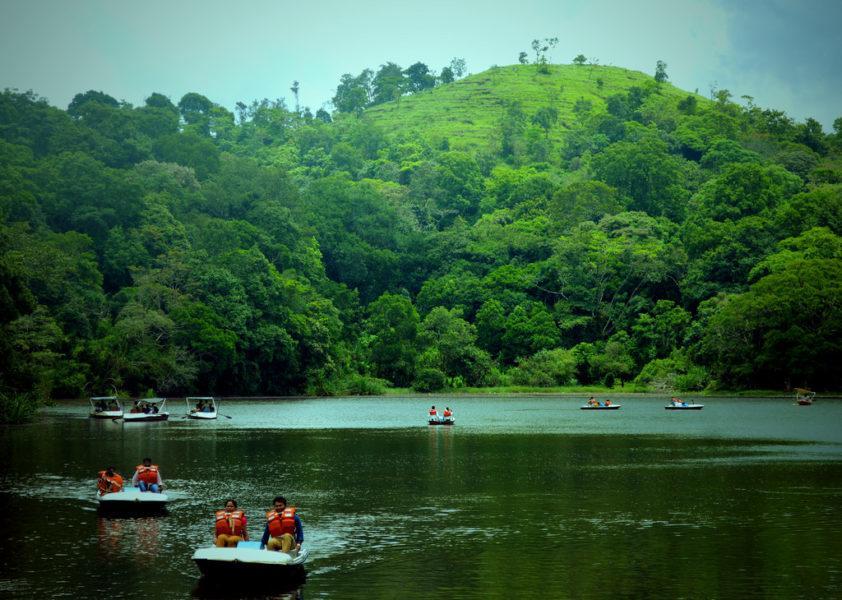 With such soul-stirring experiences and ground-breaking discoveries, it is safe to stay that Sterling is leaving no stone unturned in providing travellers with the unexplored notion of experiential travel. This concept is fresh, innovative and definitely something we would want to try. It is time you pack your bags and head out for an extraordinary vacation with the one brand who knows how to holiday differently – your one and only – Sterling.