Sterling Resorts across the country nestle in the pristine arms of nature. Be it Thekkady, Dharamshala, Manali, Wayanad or any of the resorts spread across the country, all of them seem to seamlessly integrate with their natural environs, providing a unique holiday experience to guests in the midst of nature.
Waking up in the morning to the sweet melodies that nature synchronises with remarkable precision is, of course, an experience to cherish when you are at a Sterling Resort. But this experience is taken to another level when you literally immerse yourself in an experience that takes you close to the rawness and virginal beauty of nature. This is possible through the exciting treks and trails that Sterling offers at its various resorts.
Imagine setting off in the early morning hours and walking through verdant tea gardens glistening with fresh dew drops or setting off through a wooded trail to scale a peak to witness a glorious sunrise. These experiences assume magical proportions and remain etched in memory for a long time. Sterling strives to give its guests a different holiday experience that they would cherish for a long time by organizing treks and trails at their resorts across the country. Their approach of clubbing family vacations with experiential travel is certainly here to stay!
Types of Treks & Trails
You may be the adventurous sort and looking for an adrenaline rush, not to worry, Sterling has some challenging treks lined up for you. If you want a more sedate experience at your own pace, you have softer treks to ensure that you focus on enjoying the journey and the environs to the full. If nature bewitches you and you are passionate about it, Sterling appreciates this and has the right nature walk that will definitely take you to the seventh heaven of delight. In short, Sterling has lined up treks and trails to suit different tastes and levels of fitness.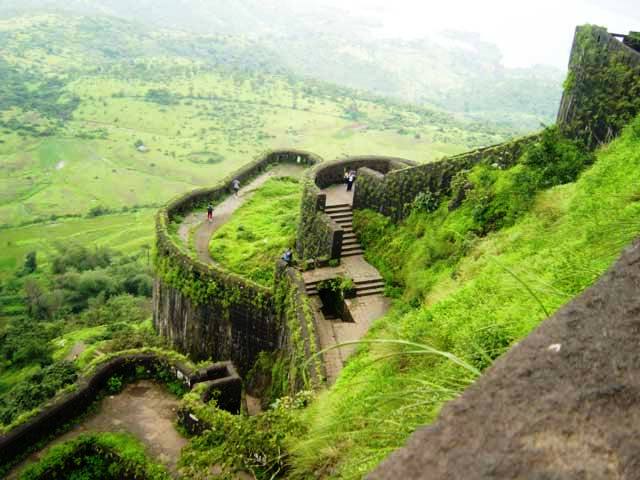 Where are these Treks & Trails Offered?
The Sterling Treks and Trails are offered at Sterling Ooty, Sterling Kodaikanal, Sterling Manali, Sterling Mussoorie, and many others across the length and breadth of India.
What can one expect from these Treks and Trails?
The Sterling Treks & Trails hold the promise of giving your holiday a different twist. They take you far away from the mundane monotony of your everyday life in the city into a fairyland of nature. A world that is far removed from the stresses and tensions of modern day living. A world where the buzzing sound that you hear is that of a bee and not that of a cell phone on vibrator mode, a world that allows you to breathe in air devoid of the polluting impurities of the sea, a world where you can look up and see the clouds flitting past in the blue sky. The Sterling Treks and Trails promise something adventurous for those seeking it around every bend in the road.
In essence, the Sterling Treks and Trails promise to reconnect you with nature and give your holiday the icing of bliss. As you return exhausted but exhilarated from your trek to the resort, you will be welcomed by the tantalizing aroma of a hot and hearty breakfast waiting just for you and your basic instinct is sure to take over as you indulge your appetite.
The Sterling Treks and Trails are sure to become the highlight of your holiday and the talking point with friends and family. An experience that you will always cherish and remember with nostalgia for a long, long time.