Holidays without too much planning are sweet in their own way. It's a feeling akin to bunking class and merrily romping around town. If you are in Delhi or near-about, the best place to go on an impromptu vacation is the Queen of the Hills – Mussoorie.
Sitting at an average elevation of about 1800 meters above sea level, Mussoorie is a beautiful hill station in North India aptly called the Queen of the Hills. A weekend is quite adequate for a quick trip to Mussoorie. If you have four days on hand, no one is really complaining.
With this backdrop, Mussoorie becomes all the more inviting, doesn't it?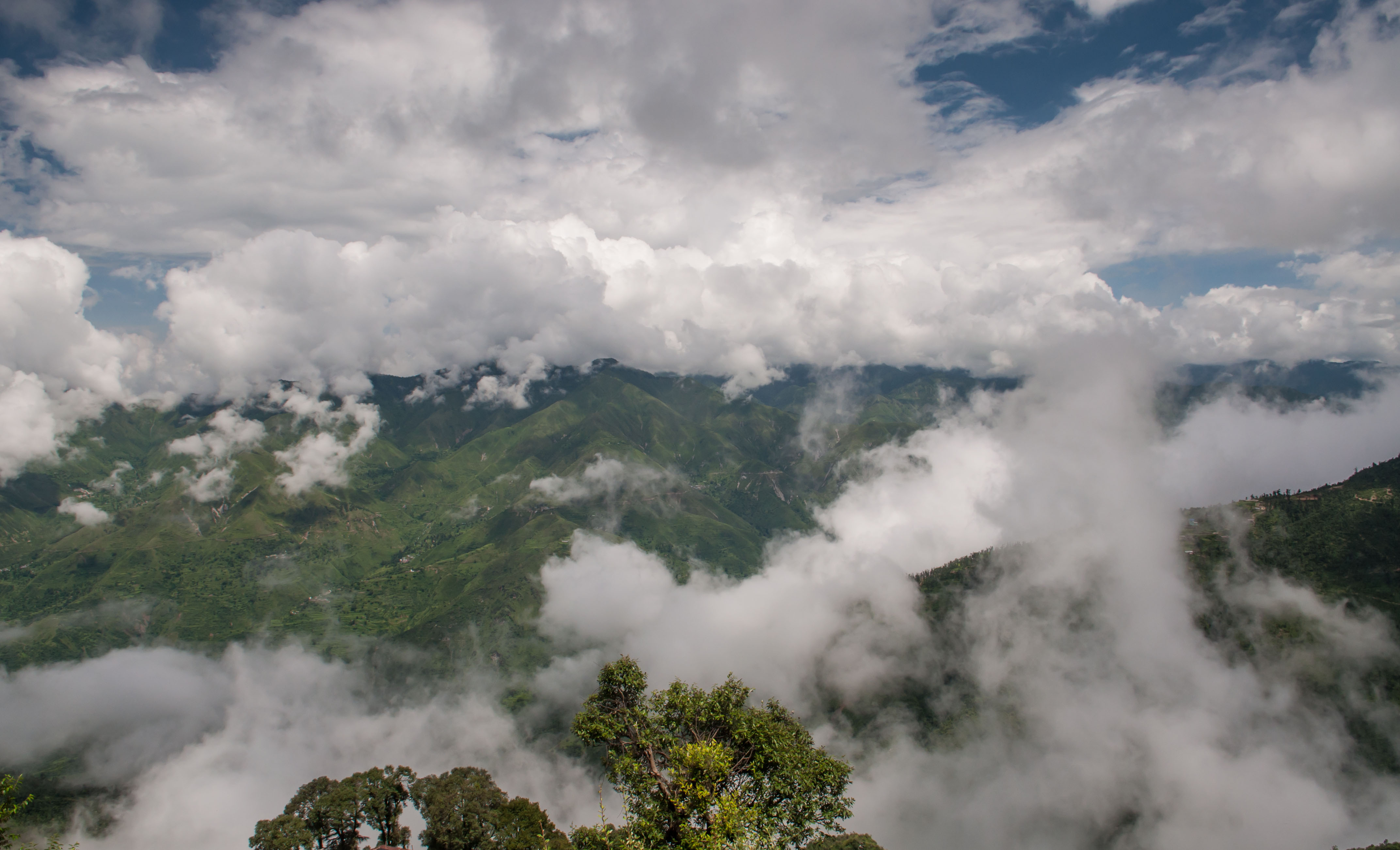 So, what's the best time to travel to Mussoorie?
The best season to visit the Queen of the hills is between April and July. Summers are very comfortable and cooler than the plains. However, many tourists choose winters to visit Mussoorie, as winters in a hill station is an entirely different experience, even if it can get really very cold.
Where to stay in Mussoorie
Let the mystical range of deodar trees take your breath away. Enjoy the view of the alluring doom valley from the comfort of your balcony at the extravagant Mussoorie Dancing Leaves.
Fly or drive. Or enjoy both.
 If you are in Delhi or in North India, driving is a good option provided the driver is accustomed to hilly region driving which can be a test of nerves. An alternative is also to take a train or flight to Dehradun and then take a cab from there to Mussoorie.
Day 1: The itinerary
The heart and soul of Mussoorie: The Mall Road
This is where you will see eager shoppers and strollers browsing through shops and cafes, tasting local fare, playing video games and generally hanging out. The Mall Road is the ideal place when you have things to do and nothing to do.
Gun Hill Point
You can go up to this point by walking it up or taking the cable car. Once you are on the top you have a breath-taking view of the majestic Himalayas; spend some time here as you won't be able to take your eyes off one of the world's most beautiful mountain ranges. If you are looking for the perfect spot to keep your camera lens busy; this one surely wins hands down.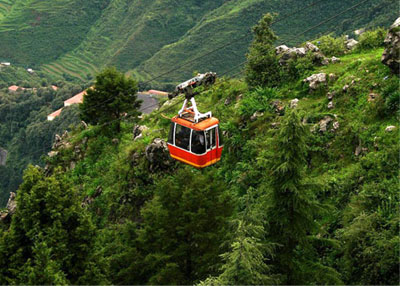 Happy Valley and the Tibetan Buddhist Temple
The Gun Hill Point takes you to Happy Valley, a Tibetan settlement and home to the famous Tibetan Buddhist Temple. Experience Tibetan culture up close; the experience is soul satisfying.
Day 2:
Head to Lal Tibba
Start early so that you catch the sun rising in the morning sky. Lal Tibba is the highest point in Mussoorie, beyond the cantonment town of Landour and is one of the most picturesque spots one can find. For nature lovers and click-happy tourists, this is an unmissable spot. After Lal Tibba, don't go anywhere till you have a satisfying breakfast of tea and pancakes.
Kempty Falls
If you are on a weekend trip to Mussoorie, you may have to choose between Kempty Falls and Cloud's End. Tough choice, eh? The most popular falls in Mussoorie, these can be reached either by walking or by taking a cable car. This is the ideal picnic spot to relax in along with friends and family or even as a couple. The spot has food stalls nearby and also has changing rooms etc. so that visitors can enjoy the waterfall full and change into dry clothes later.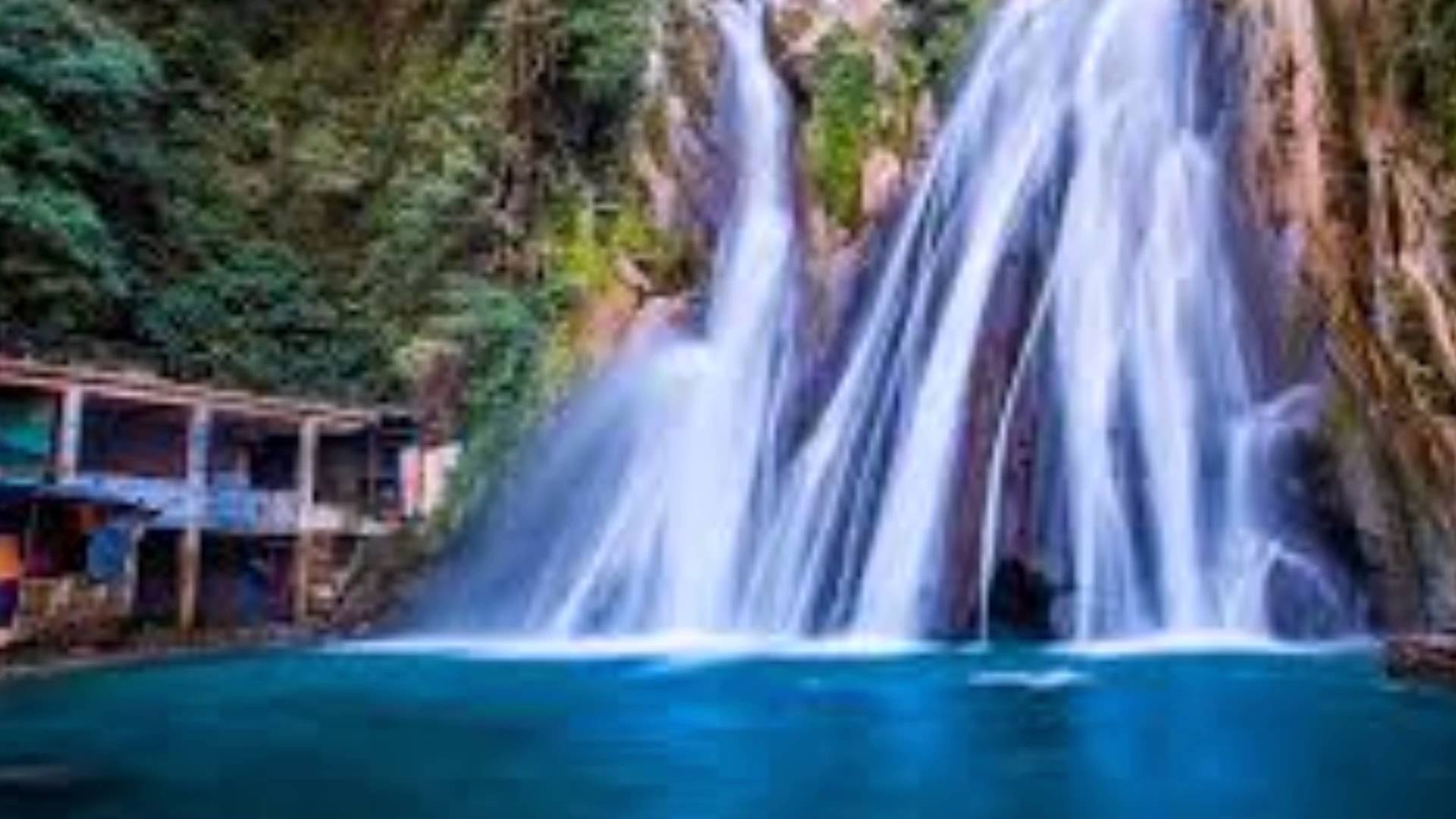 Cloud's End
Like its name, it is the geographical end of Mussoorie and is surrounded by deep deodar and oak forests. Ideal for nature lovers and those into wildlife, a walk through the forest soaking in the flora and fauna is a favourite activity here for most visitors. Typical itineraries have Kempty Falls, but should you choose Cloud's end you will not regret it one bit as it is equally gorgeous.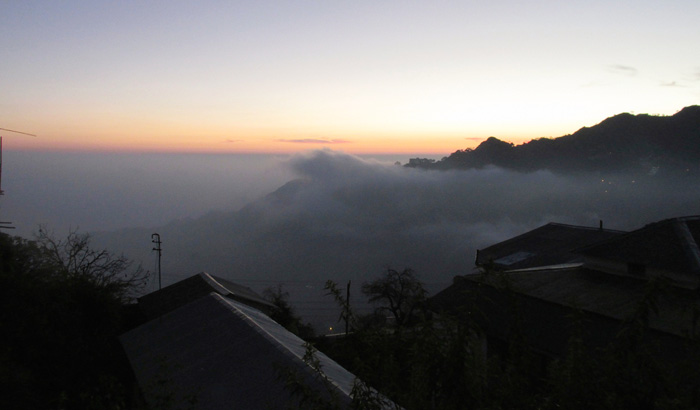 You have now come to the end of your weekend stay in Mussoorie and we have no doubts you will come back again. Such is the charm of Mussoorie that people in Dehradun or nearby places, even Delhiites drop in hordes to say Hello to the Queen of the Hills.
Psst: One last thing before we sign off, those of you who are diehard fans of Author, Ruskin Bond, here's your chance to meet him.  He is usually at the Cambridge Book Depot on Saturdays, where he meets his fans and does book signings. Don't tell we didn't tell you!