Imagine waking up in the morning and to views of the mystical, snow-capped mountains outside your window! Sounds like a dream, right? The hill stations in North India provides you with just this and lets you find your state of zen. Inhale the crisp misty breeze and connect with inner yourself in the tranquil lap of picturesque mountains.
Hill Stations in North India are hands-down, the perfect holiday destinations to choose if you want to escape the torrid heat of the summer. Beyond temperature reasons, the hill stations in North India are considered "on-season" during this time of the year, as a vast majority of flora and fauna thrive during the summer, making for a breathtaking and awe-inspiring vacation experience. However, these alluring North Indian hill stations are a treat to visit even in the winter. The snow-capped mountains and the adrenaline pumping adventure activities make the winter months in these hill stations exciting and a must visit.
Why visit Hill Stations in North India 
Hill Stations in North India are known for their gorgeous mountain slopes and scenic environments. During the summer, the British Raj would move their base operations to Shimla, primarily to escape the heat.  While you would most probably miss experiencing snow, the summers give you the opportunity to explore the great outdoors. there are plenty of adventure sports activities such as trekking, paragliding, mountain climbing, kayaking, rafting and mountain biking that you can indulge in. Some of the best hill stations in North India are Dharamshala, Manali, Darjeeling, Gangtok, Lonavala, Mussoorie, Nainital and Kufri in the Himalayas. These hill stations not only have great weather but also everything you need for an exciting summer vacation.
Dharamshala

Dharamshala (translated to "Sanctuary" in English) is the second capital of Himachal Pradesh and is one of the most beautiful Hill Stations in North India. It is a spiritual place for Buddhist and Hindus alike as the Dalai Lama has set up residence in the locality. The city is divided into two districts- upper and lower Dharamshala. The upper reaches include the Central Tibetan Administration and the Dalai Lama's house while the lower reaches encompass a large marketplace, known as Kotwali Bazaar. A very peaceful and friendly locality, Dharamshala is one of the most breathtaking hill stations in North India and can make for a great family vacation during the summer.
Things to do in Dharamshala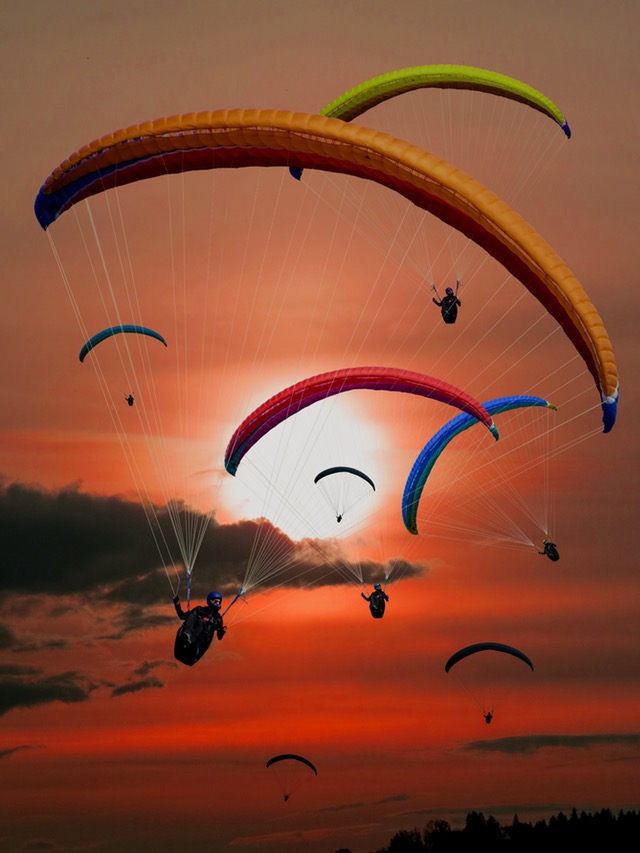 Dharamshala is mostly considered a place of spirituality, but if you're in the mood for adventure, there are a tonne of adrenaline pumping activities to take part in. Being one of the top hill stations in North India, the high altitude of Dharamshala (1457 metres against the Himalayan backdrop), is a sight to behold, so don't miss a minute of these fun things to do. Read on to get a close insight of the adventure sports in Dharamshala and the other adrenaline-pumping activities you can engage in.
Paragliding:

Gliding across the lush valleys and scenic mountainscapes of McLeod Ganj is a must do if you love the sense of adventure. Paragliding is the best way to do it as the sport makes you feel like a large winged bird engulfing the nature as you soar across the skies of this scenic hill station in North India. Summer is the best time of the year to engage in paragliding as the winds are more controlled.

Trekking:

Got two pairs of lungs? Dharamshala offers quite a challenge to avid trekkers. Overflowing with steep turns, dense forests and edge-of-the-earth cliffsides, there are so many routes that you could choose from; Triund Trek- the most challenging of all treks, with steep mountains and curves. Kareri Lake Trek- a rather narrow trek filled with lush green vegetation and Lahesh Caves- a good spot for hiking and trekking with many magnificent Himalayan peaks surrounding the area.

Camping:

Sometimes, you need to get away from the boredom of the concrete jungle and immerse yourself in the calm of nature. Camping can prove to be an enjoyable and relaxing outdoor experience in this remarkable hill station of North India. The hilly terrain of Dharamshala makes for a great camping spot, and you can even find a community of campers along the trail of Dharamshala and McLeodGanj.

Sports:

You may wonder, at such altitudes, how could someone possibly play a good round of sports. Dharamshala keeps the spirit of cricket alive with its HPCA Stadium. The stadium is even known to conduct Ranji Trophy matches. The best part, of course, is the splendid scenery you get to witness around the stadium.

Sightseeing:

Sightseeing is simply a must when you're travelling, and Dharamshala offers more than just a treat for the eyes. Popular places to catch a glimpse of including the Kangra Valley- experience the daily life of the locals, Kangra Fort- the largest fort in the Himalayas, Dal Lake- for its purity and simplicity and the Tea Gardens- slurp away!

Spirituality:

For the auspicious travellers, Dharamshala goes way up on the list of must-visit places in the hill stations of North India. One such location is the Mani Lhakhang Stupa in Uprali Barol. The monastery is known for its prayer wheels, and gold plated Buddha statue. One should spin the prayer wheels and pray for good fortune. Other spiritual destinations include the Jwalamukhi Devi Temple, the Gyuto Monastery where you can take part in mass meditation.
Food you should try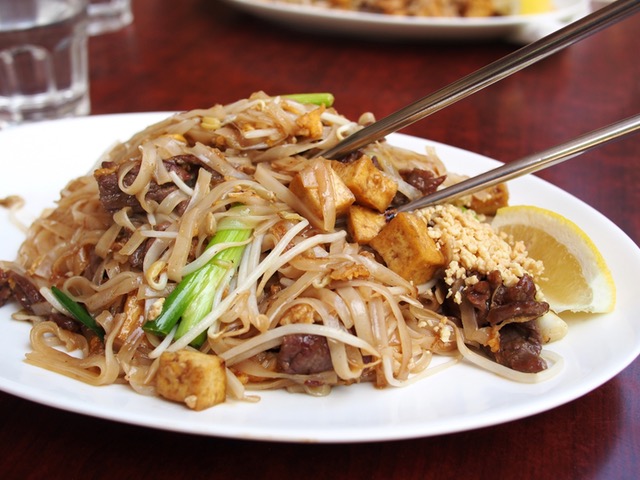 Tibetan noodles or thukpa is a dish that is a must try while you're holidaying in this gorgeous hill station of North India. Available at most street corners in stalls or carts, this piping hot delicacy provides an instant enhancement of your experience in the cold weather.
Distance from nearby towns/ cities
Chandigarh (249 km), Delhi (526 km), Manali (242 km), Jalandhar (160 km)
How to reach Dharamshala?
The nearest airport is at Gaggal (14 km away)
Pathankot is the nearest broad gauge railway terminal to Dharamshala. From Pathankot, there is a narrow gauge railway line up to Kangra (94 km), and from here Dharamshala is 17 km by road
Where to stay
While you are here, wake up to the breathtaking view of the magnificent Dhauladhar. Indulge in luxury at the lap of nature by staying at Dharamshala – The Sanctuary for a spectacular holiday experience. 
Manali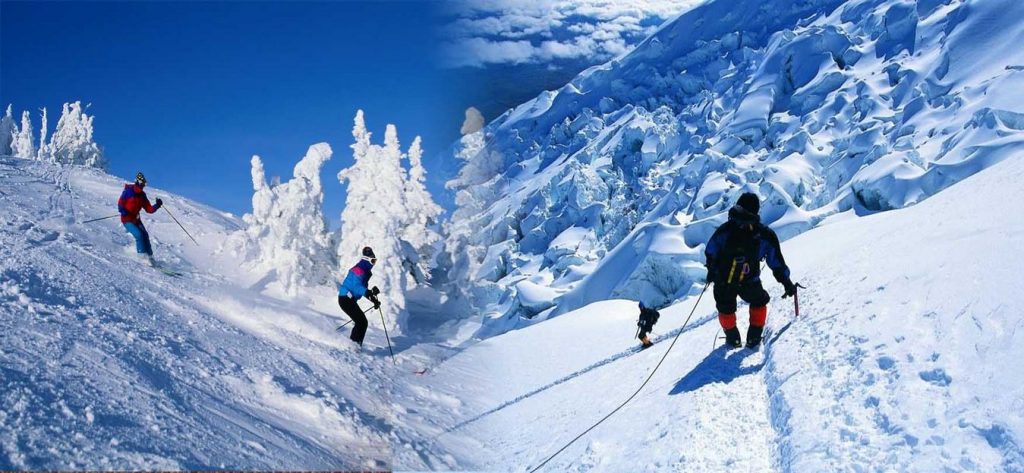 Located in Kullu, the "Valley of the Gods", Manali is by far the most popular hill stations in North India India. The summer season attracts so much crowd that many of the locals are employed in the hospitality industry. Manali's popularity increased tenfold when Prime Minister Jawaharlal Nehru declared the Hill Station as his favourite holiday spot. Another interesting fact is that the first apples to be cultivated in India were cultivated in Patlikuhl.
Things to do in Manali
Apart from the typical sightseeing, adventure sports is the biggest reason to visit this beautiful hill station in North India. While the winter season gives thrill-seekers a chance to experience snow sports, Summer does have its share of adrenaline-pumping moments.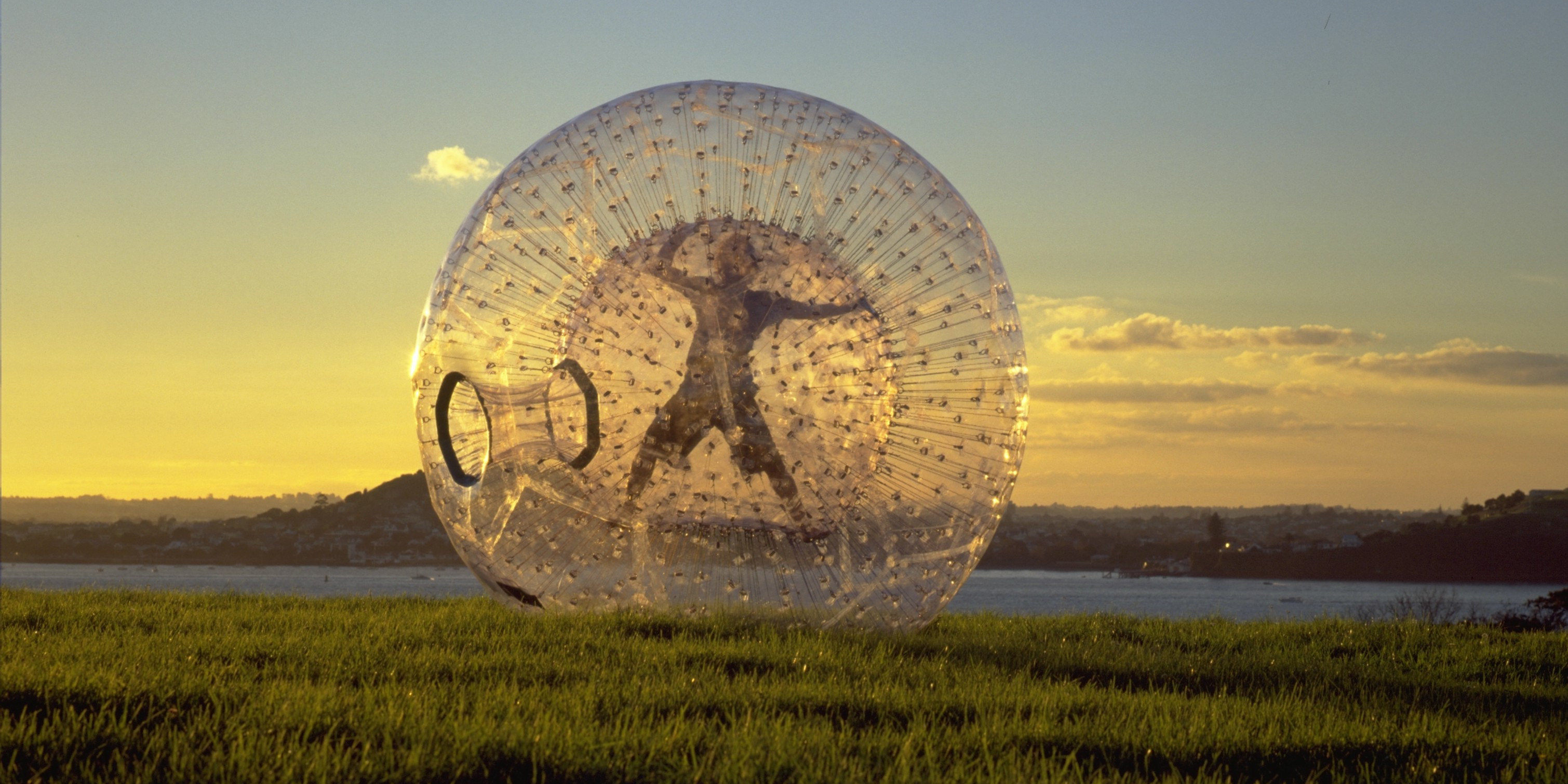 Rafting:

Running along from central Himachal Pradesh to Punjab is the 470 kilometres long Beas River. Its sheer length and fairly broad breadth make for challenging session of water rafting. For safety reasons, rafting is only undertaken for a total length of 30 kilometres along the river.

Zorbing:

When the snow melts away from the gentle slopes of the Solang valley, Zorbing becomes its biggest attraction in this spectacular hill station of North India. A valley popular amongst skiers becomes the preferred hangout zone for the family friendly sport. Zorbing involves latching yourself inside a transparent sphere and using momentum for the movement.

Angling:

The trout, which is considered one of the best game fish on the planet, can be found in abundance in most of Himachal's streams, most notably in the Manalsu River. So for casual sports enthusiasts, sitting on and joyfully launching your angling line in the hopes of getting lucky is a great pastime.

River Crossing:

Nothing gives you a stronger rush of adrenaline than the fear of being at nature's mercy while taking part in adventure sports. River Crossing is one such daring sport than sees you supporting your body weight on two thin yet strong ropes. The Aleo and Bhang valleys are the desired spots for river crossing in this beautiful hill station in North India.

Rock climbing:

Another adventure sport that is as daring as ever is rock climbing. You don't need to have Spiderman like reflexes to cling onto the rocks found in areas like Aleo, Shuru and Kothi. The gear and basic training will be taken care off by supervisors in each location.

Jeep Safari:

Jeep safaris in Himachal Pradesh typically take you for a long, splendid road trip from Manali to Ladakh using the highly popular Manali-Leh Highway. Along the route, you will also vary off-course to view the local lifestyle and experience the wondrous flora and fauna. No wonder Manali is considered one of the most hill stations in North India.
Distance from nearby towns/cities
Shimla 270 km, Chandigarh 310 km, Ambala 365 km, Delhi 585 km
How to reach Manali?
Closest airport is Bhuntar, 50 km (1.5-hour drive) from Manali
Closest railheads are Pathankot, Chandigarh, and Ambala
Well connected by road with Delhi, Ambala, Chandigarh, Dehradun, Haridwar, Shimla, Dharamsala and Dalhousie; Himachal Tourism and Himachal Roadways offer daily Volvo luxury coach services from Delhi.
Where to stay
Enjoy the plush comfort of state-of-the-art cottage houses coupled with the gushing untouched beauty of picturesque hills. Experience the best of both worlds at Manali – White Mist amidst the snow-kissed heavenly mountains.
Darjeeling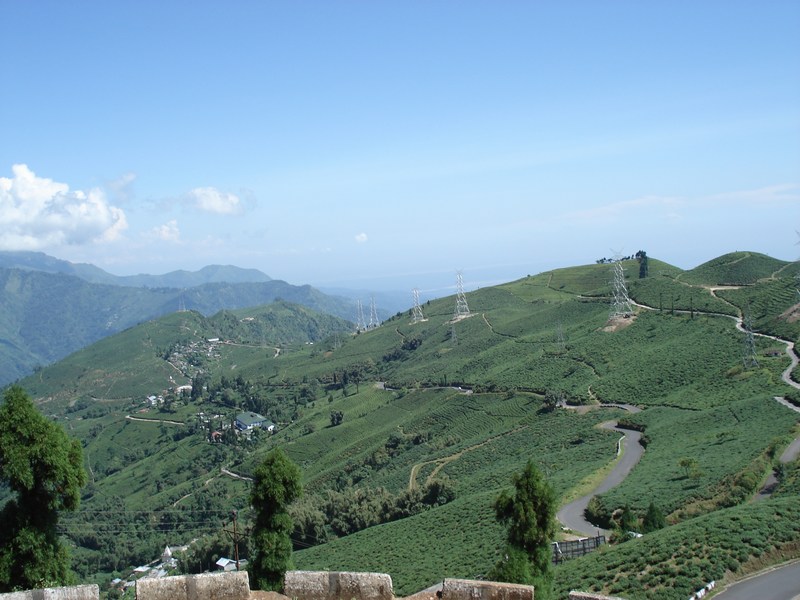 If the word "Serenity" had a physical embodiment, it would take the form of Darjeeling. Every stretch of this Hill Station is covered with unique vegetation and eye-popping landscapes. If you're planning a trip exclusively with family, Darjeeling would be a great choice as it makes for a truly spectacular and peaceful vacation.
Things to do in Darjeeling
If you are looking for one of the most romantic hill stations in North India, then Darjeeling is the place to visit. The top romantic places in Darjeeling make it an ideal getaway for honeymooners. While there aren't many positive activities in the area, you can still have loads of fun by simply making the most out of any given day. Here are some things to do in Darjeeling.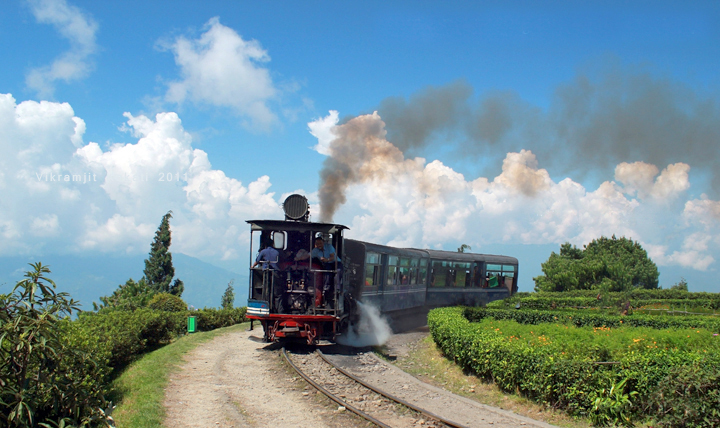 White-water rafting:

Along the Testa and Rangit rivers, one can encounter raids that flow in varying degrees of intensity. If you're up for the challenge, you can contact a personal trainer and book rafting equipment in no time. The slower moving rapids are best if you're going with family.

Trekking:

With over 20 breathtakingly beautiful hotspots, Darjeeling is a trekking paradise waiting to be challenged and explored. Each trek is so different from the other, so you will always end up receiving unexpected yet pleasant surprises. Pack a bag full of trek equipment for the big challenges like the Phalut trek and the Kurseong trek.

Ride the "toy train":

An absolutely unavoidable attraction, the "Darjeeling Himalayan Railway Toy Train", as it is lovingly known, takes you on the most majestic of vehicular tours. The 78 kilometres journey lies between Siliguri and Darjeeling is most famously known for its gradually elevating stretch. What starts at 100 metres from ground level eventually finishes at a jaw-dropping 2,200 metres, covering 13 stations along the way.

Go shopping:

Situated among all the elegant slopes is one very busy stretch of flat land, aptly referred to as Darjeeling town. The town has a Chowrasta (mall) that is famous for selling handicrafts in particular. The name "Chowrasta" means "four roads" and that is evident in how well various shops in the locality are interconnected by four crossways.

Drink tea:

An activity you simply cannot miss, tea drinking is like a rite of passage in Darjeeling. Such is the popularity of Darjeeling tea that it became the first Indian product to receive a GI tag for product patency.
Food you must try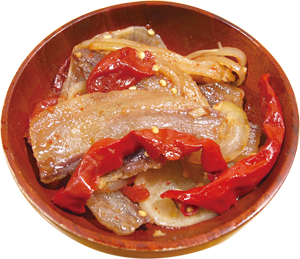 Phagshapa is one of the exotic dishes that one must try out on a visit to Darjeeling. A preparation made from fried pork with chilies and radish put in the mix to enhance the flavour, Phagshapa is well cherished by the residents as well as tourists alike.
Distance from nearby towns/ cities
Mirik (50 km), Siliguri (80 km), Kurseong (35 km), Kalimpong (51 km), Gangtok (115 km), Kolkata (665 km)
How to reach Darjeeling
Closest airport is Bagdogra, 88 km away
Closest railhead from Darjeeling station is Siliguri, 80 km away, and New Jalpaiguri, 88 km away
Buses and jeep services on sharing basis are available from Siliguri a gateway to the hills, 80 km from Darjeeling
Where to stay
Enjoy a blissful cup of tea as you cherish the view of spectacular tea gardens amidst the tranquil mountains at Darjeeling Khush Alaya.
Gangtok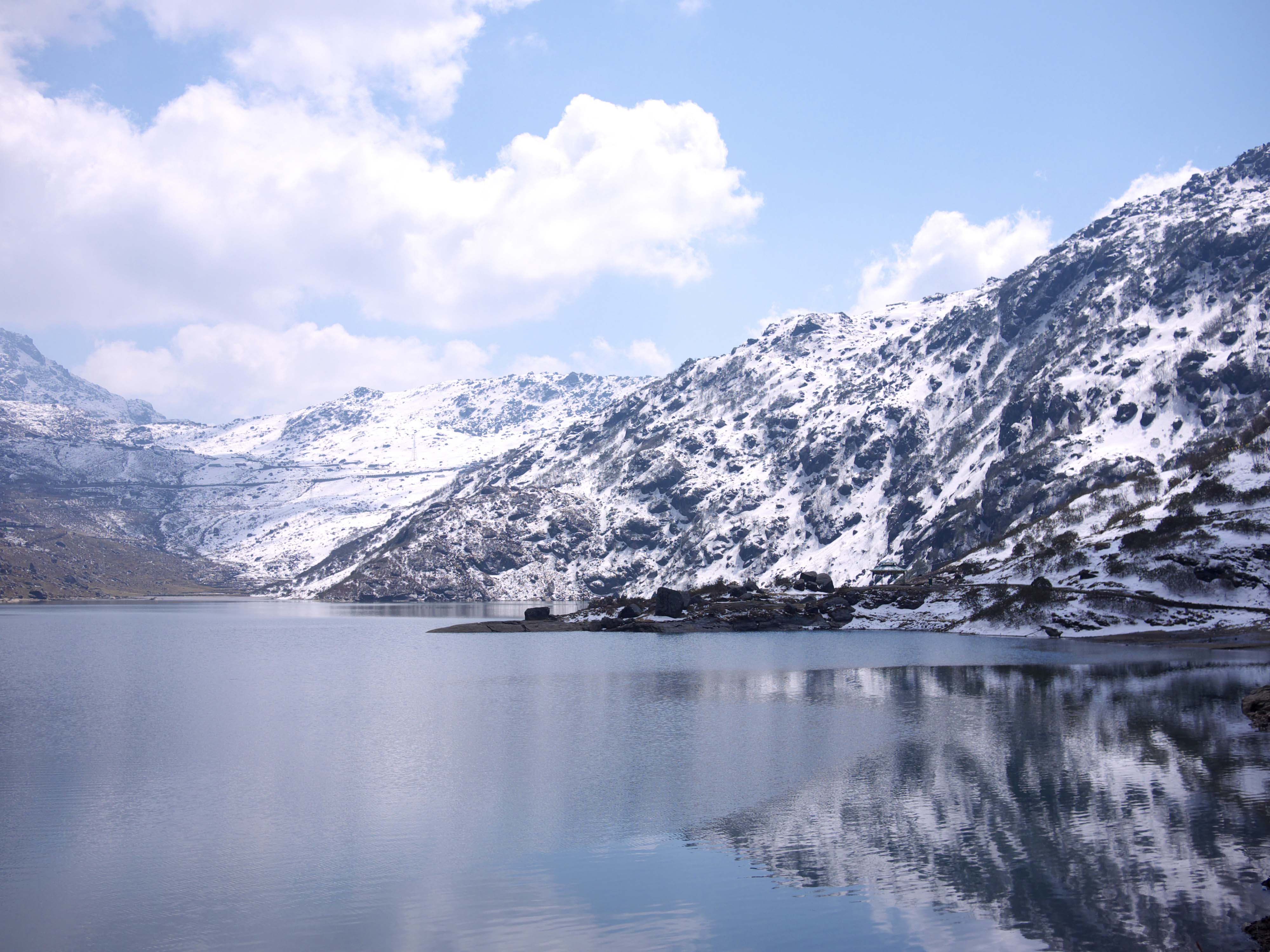 Gangtok has been compared with the uber-scenic Switzerland, making it the most beautiful hill stations in North India. The construction of the Enchey Monastery transformed the city into a must-visit spot for Buddhist pilgrims. Today, Gangtok acts as the centre for Buddhist culture, making the city more than just a treat for the eyes.
Things to do in Gangtok
While the city thrives during the latter half of the year, summer in Gangtok welcomes a very pleasant climate and relaxing atmosphere. You will always get an overwhelming feeling of calm every time you look out into the horizon. There is an ever-present aura of happiness among the locals, so you'll feel welcome and at home wherever you go. Here are some of the best places to visit in Gangtok.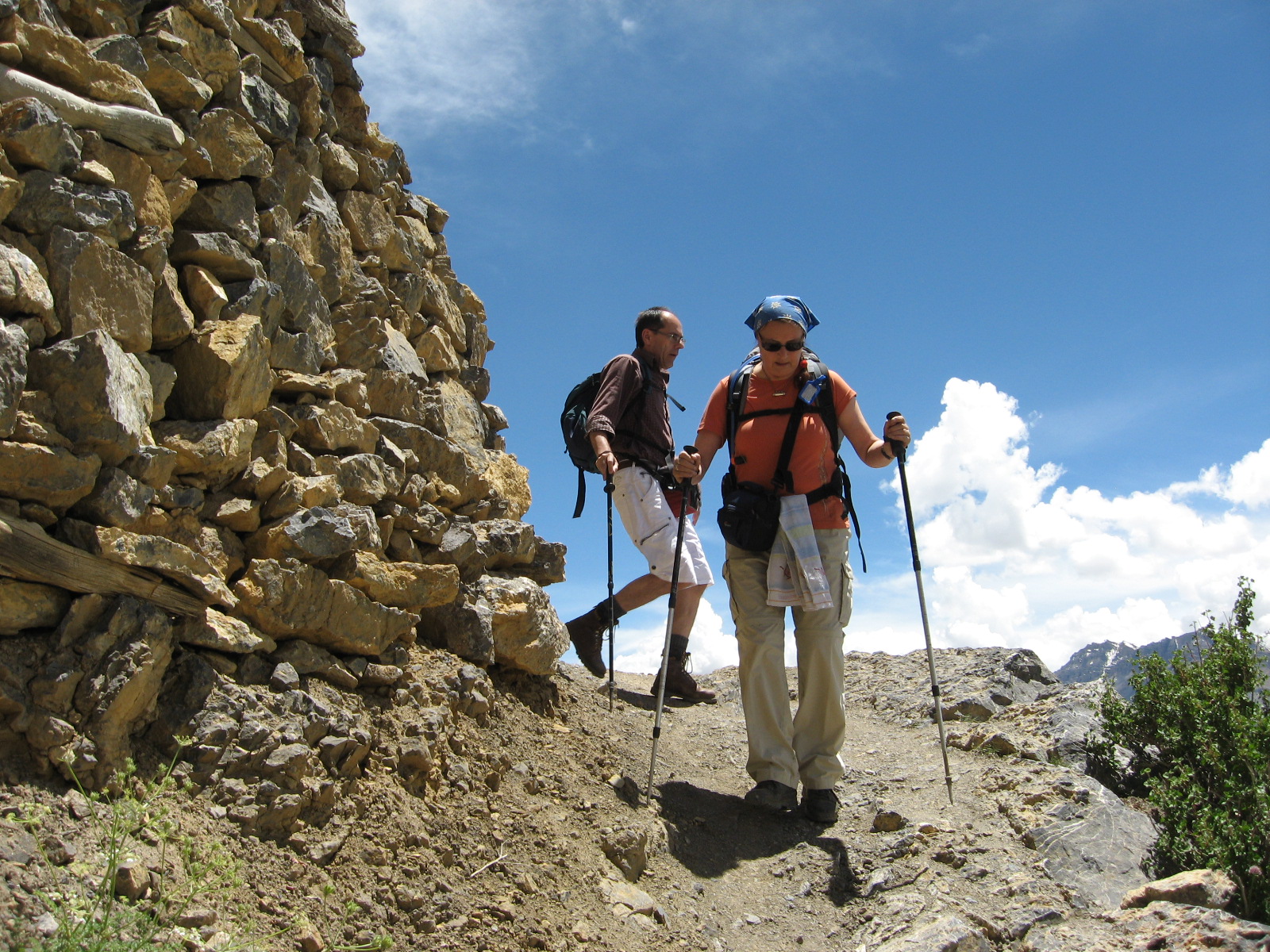 Night Safari:

Such is the ambiance of Gangtok that even in the dead of night there is still an adventure. You can opt for an organised night safari across the Chalsa forest, which gives you a cool new perspective to life after dark. Chances are, you will spot flora and fauna that is unique to the location.

River rafting:

For the adventure seeker, rafting along the streams of the Teesta and Rangit rivers is quite a pleasurable and challenging experience. The rapids get fiercer with every steep turn down the mountain slope so both beginners and seasoned rafters can give it a try.

Hang gliding:

It's a bird! It's a plane! Oh wait, it's just you soaring across the sky on a hang glider with such grace and finesse! This sport became popular in most parts of Sikkim due to its long, open stretches and soft patches for landing. There are several hang gliding zones, so make sure you tick every one of those places off while on your vacation.

Trekking:

It goes without saying that trekking should be on your activity list whenever you plan for a vacation to Hill Stations. Darjeeling' best trekking spots include; going downhill along the Bhusuk river- you are treated to lush, green landscapes and the sounds of nature and uphill towards Tashi Viewpoint- a place for you to go camera crazy.

Mountain biking:

When you've got a good share of the Gangtok calmness, why not take it up a notch with some heart-stopping mountain bike routes. North Sikkim has a 15-kilometre long biking stretch that ascends from 5500 feet to 9600 feet. The trip to the final stretch should take you no less than four days if you've got the lungs to bust.
Food you must try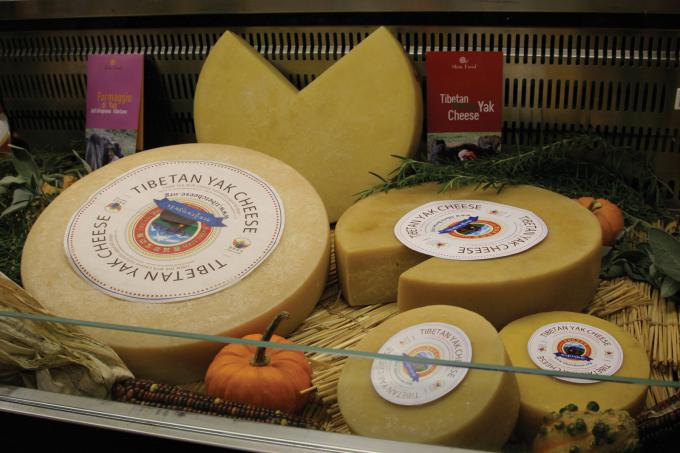 Chhurpi or Yak Cheese is made of Yak milk and comes in two varieties – soft and hard. While soft Chhurpi is used for cooking, hard Chhurpi is used for chewing and keeping one's mouth moist in dry weather.
Distance from nearby towns/ cities
New Jalpaiguri – 148 km, Bagdogra – 124 km
How to reach Gangtok?
The closest airport is Bagdogra in West Bengal, which is 124 km away.
The closest railhead is New Jalpaiguri in Siliguri. The station is well-connected to major cities like Kolkata and New Delhi.
By Road, Siliguri is the closest town from which there are regular buses.
Where to stay
Live in one of the highest points of Gangtok as you indulge in luxury and soak up the beauty of the striking mountains at the Gangtok Delisso Abode.
Lonavala
Situated at the heart of the Mumbai-Pune expressway, Lonavala offers the quickest getaway from the hustle and bustle of urban life. Like any other Hill Stations in North India, Lonavala is packed with picture-perfect landscapes and historical monuments that will tell you unforgettable picturesque tales. Waterfalls are the biggest attraction in Lonavala and the monsoon season adds a layer of excitement to the area due to the dam overflowing and gushing out excess water.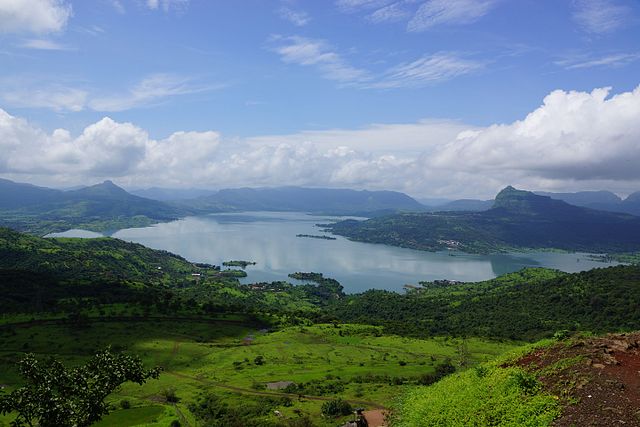 Things to do
Lonavala is as historic as it is beautiful, so for lovers of culture and history, there is much to find here. The man-made dams portray the perfect example of man and nature living in harmony together. Pick Lonavala as your summer destination if you desire some peace, quiet and a sense of self-discovery.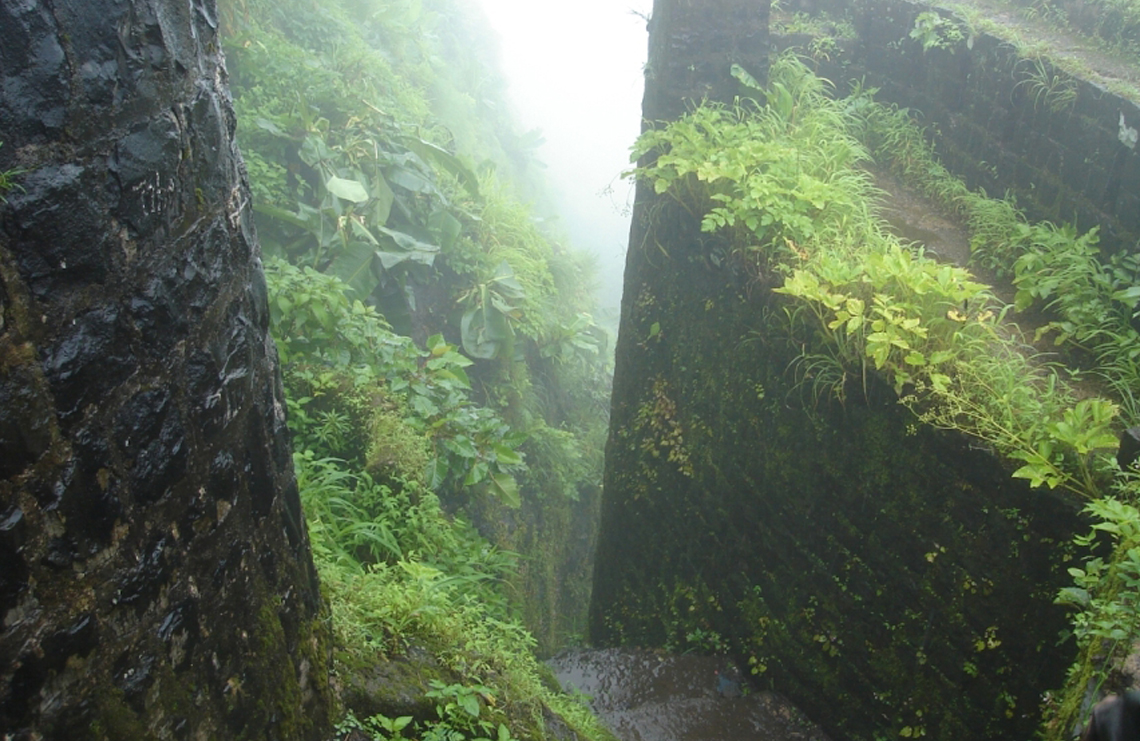 Paragliding:

Kamshet is a town located just 15 kilometres from Lonavala. With lower hills, flatter lands and favourable wind conditions, Kamshet offers the best paragliding experience.

Trekking:

Locations like Rajmachi, Khandala Dari and Bhairavnath Devasthan have some of the most complex trekking routes. You can choose to follow a predefined path or stray away to create your own path.

Exploration:

With culturally significant forts like Rajmachi, Visapur and Lohagad, exploring Lonavala is pure pleasure. You can even choose to set up a camp near the forts.
Food you must try
Chikki, a sweet snack made of nuts and jaggery; fudge (in various flavours though chocolate is most popular); jelly sweets, jams, and chivda (a salted snack with nuts).
Distance from nearby towns/ cities
Khopoli (13 km), Pune (64 km), Mumbai (96 km), Surat (340 km)
How to reach Lonavala?
The closest airport is Pune, 64 km away.
The closest railway station is Lonavala, which is on the main railway line between Mumbai and Pune. All express trains plying between the two cities stop here. There is also an hourly shuttle service for Pune.
There is a bus shuttle between Lonavala and Khandala, and luxury buses are available from Mumbai and Pune.
Where to stay
Stay at the magnificent Lonavala Under the Over amidst the idyllic Sahayadri range of picturesque mountains for a much-needed weekend getaway.
Mussoorie
Set on the horseshoe shaped foothills of the Garhwal Himalayan range, Mussoorie gets really busy during the holiday season due to its immensely attractive setting and lifestyle. The Hill Station is known to house some of British-India's most iconic structures which contribute to the magic of Mussoorie. It also has dozens of picnic spots and a few child-friendly hangout zones, so a vacation here with your family will be best. Read on for a complete guide to Mussoorie.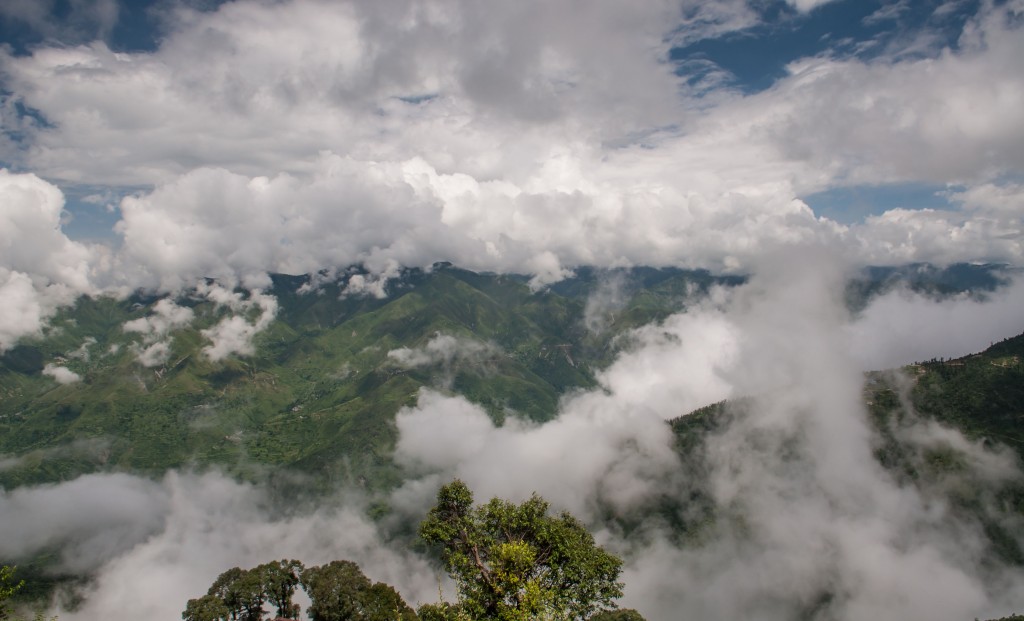 Things to do
Mussoorie is buzzing with fun activities for the young and the old. Visiting the place during summer is best as a whole host of activities is open to the public.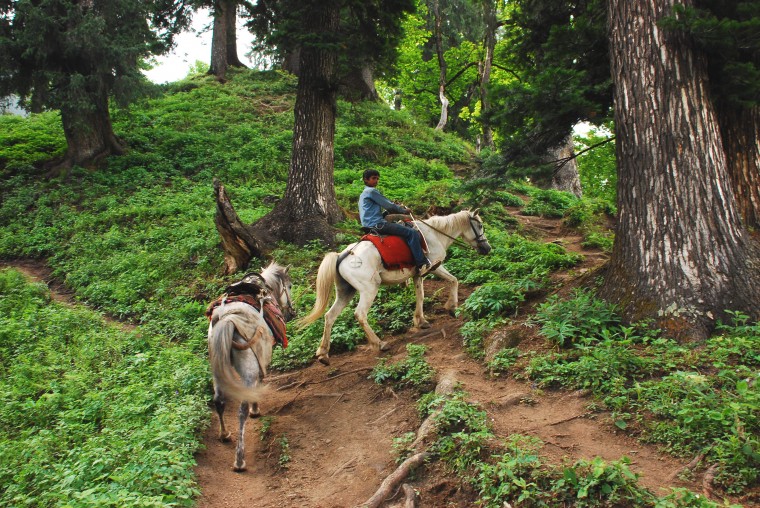 Horse riding:

What was once the most resourceful use for transportation is now a leisure activity. The spirit of horse riding resides within Mussoorie's rich British history. The horse riding experience can be found on Camel;s Back Road and the route leading to Children's Lodge.
Roller skating:

A highly popular recreational among children, roller skating is taken quite seriously in Mussoorie. Such is the passion for the sport that international championships are held annually in the Hill Station. Popular spots for roller skating include the rink at Kurli Bazaar and the Disco Skating rink by the Tourist Office.
Mini Appu Ghar:

A rather small but very satisfying theme park, Mini Appu Ghar has some basic rides and arcade games to remove your child's boredom.
Food you must try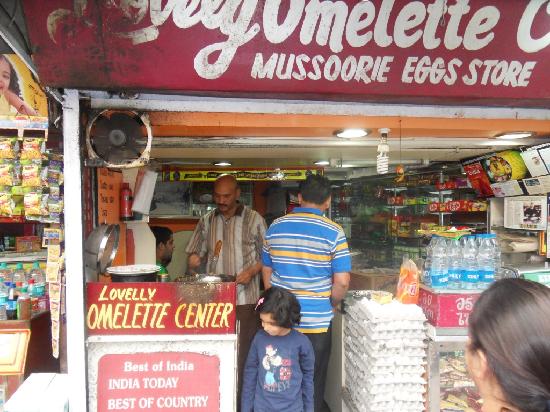 Delicious omelettes. Don't forget to visit Lovely Omelette centre, which is awarded India's best Omelette Shop by Lonely Planet. This joint is renowned for whipping up variants like butter and cheese omelettes. They also serve a lip-smacking chocolate omelette on request.
Distance from nearby towns/ cities
Dhanaulti (25 km), Dehradun (34 km), Haridwar (90 km), Rishikesh (77 km), Delhi (278 km)
How to reach Mussoorie?
The closest airport is Jolly Grant Airport (on the outskirts of Dehradun), 60 km away.
The closest railhead is Dehradun, 34 km away.
Mussoorie is well connected by road to all major cities like Delhi.
Where to stay
Let the mystical range of deodar trees take your breath away. Enjoy the view of the alluring doom valley from the comfort of your balcony at the extravagant Mussoorie Dancing Leaves.
Nainital
Named after the eye-shaped lake that it surrounds, Nainital is regarded as one of the most scenic Hill Stations in the country. Despite being fairly small in circumference, the Hill Station makes for size with a decent mix of leisure and spiritual sanctuaries to explore. Here are a few spectacular places to visit in Nainital.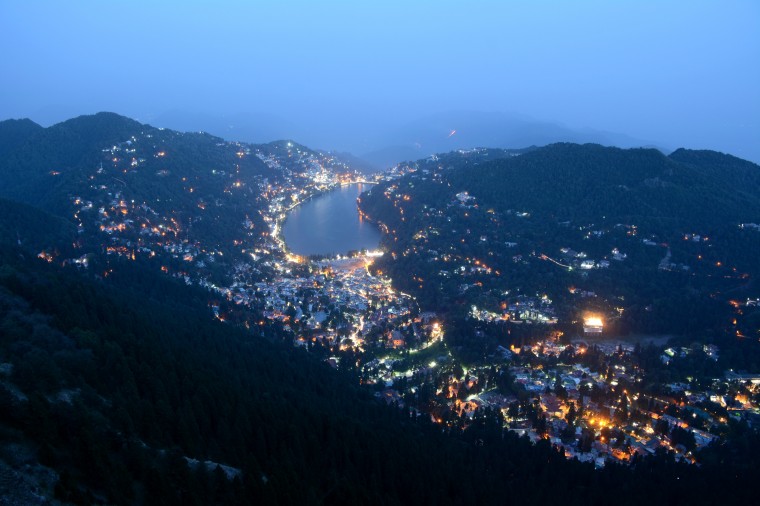 Things to do
"Come here for the beautiful lake. Stay here for the plethora of activities" This is exactly what any traveller who's been to Nainital will tell you. From adventure sports to casual strolls, do what you love in a mesmerising atmosphere.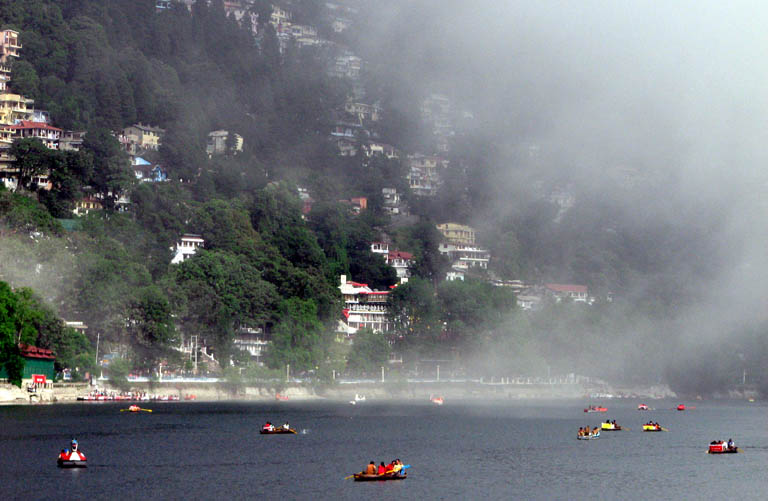 Boating:

With such a big lake to play with, you are sure to find a whole bunch of boats docked by the bay. Water sports to enjoy by Naini Lake include casual boating kayaking and yachting.
Trekking:

The six-kilometre stretch along the Naina China Peak is the best trekking spot in Nainital. If you successfully traverse the peak's steep climb and tough terrain, you will be treated to one of the most enchanting Sun sets in the country. Other trekking hotspots are Guano Hills and Tiffin's Top.
Cablecar:

If your feet can't handle the terrain, you can always opt for the shorter yet sweeter route with cable cars. The Nainital Ropeway journey gives you a bird's eye view of the Nanda Devi, Nanda Kot and Trishul peaks, completing the tour within an hour.
Food you must try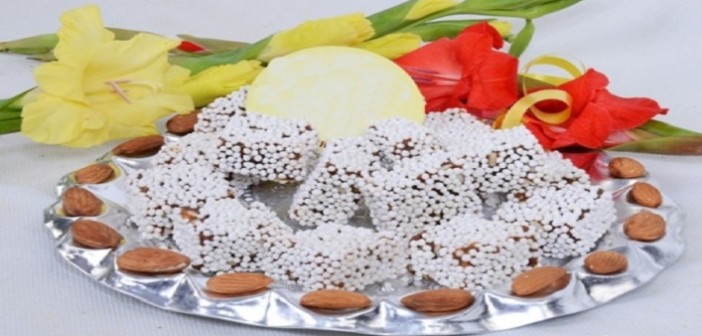 Bal Mithai, a sweet made of condensed milk with the texture of fudge, coated with little sugar balls. It is very popular and delicious and is found in most of the local shops.
Distance from nearby towns/ cities
Pantnagar( 70 Kms), Delhi (232 km)
How to reach Nainital?
Pantnagar, 70 Kms from Nainital is the nearest airport
The nearest railway station is Kathkodam, Haldwani and Lalkuwan are nearest railway terminals.
Nainital is connected to NH 87. Regular buses ply from Delhi, Agra, Dehradun, Haridwar, Lucknow, Kanpur and Bareilly.
Where to stay
Lose yourself in the scenic natural splendour of the misty hills and gorgeous greenery at the Nainital Bhawanipur Greens and take back memories of a lifetime.
Kufri
Considered as the gateway to other Hill Stations such as Manali and Shimla, Kufri is the place to visit if you want to experience the most balanced and pleasant climate up North. Going during the vacation month of May is best as the temperature is perfectly suited for all sorts of leisure activities.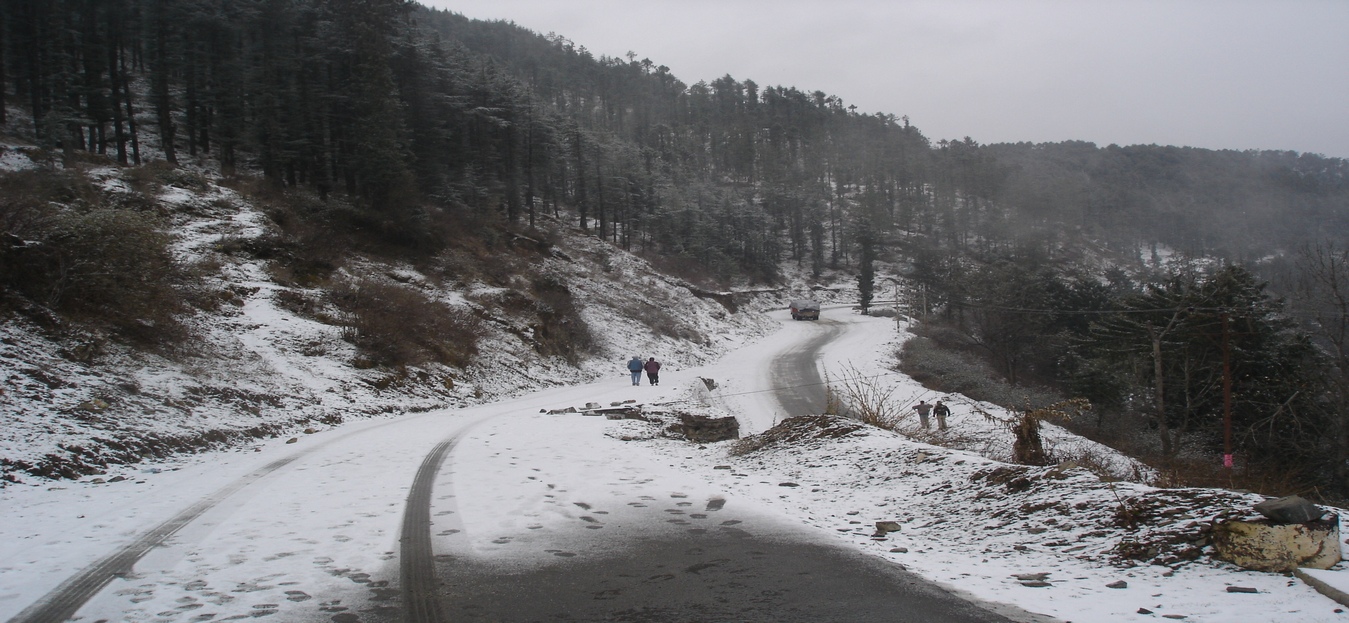 Things to do
Like its close cousin Manali, Kufri is regarded as an adventure hotspot due to extremely high peaks and daredevil routes. For the casual explorer, there is still a host of fun activities to take part in with friends or family.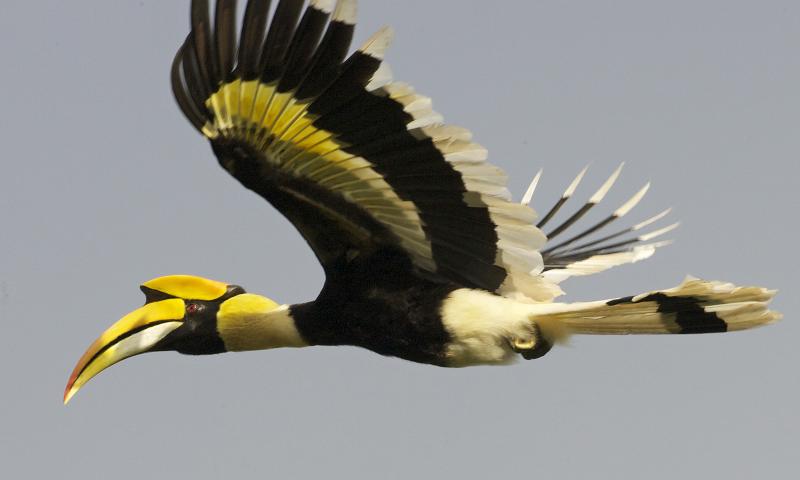 Entertainment:

Kufri has an amusement park called "Kufri Fun World", which includes some fun arcade games and rides for adults and children. There's even a go-kart track that is regarded as the highest track in the world. To reach Kufri Fun World, you can trek upwards via Mahasu Peak or ride atop a mule on the way.
Sightseeing:

The Himalayan National Park and the Indira Tourist Park conserve exotic wildlife in a completely natural sanctuary. One can spot over 180 species of birds, embark in leisure sports and even take up horse rides and yak rides.
Trekking:

Located just an hour's drive away from Kufri is Chail, a wonderful trekking zone covered in dense forest grasslands with an abundance of pine and oak trees. The amazing thing about this trek is that there are multiple pathways that lead to different destinations, most notably toward that of Choor peak and Shimla.
Food you should try
At Kufri, you find Tibetan food at almost every road. Served with hot chilli chutney, pudina chutney and white sauce, these piping hot momos are just what you need for the cold weather.
Distance from nearby towns/ cities
Shimla (13km), Delhi (357 km), Chandigarh (127 km), Narkanda (48 km)
How to reach Kufri?
Jubbarbhatti Airport, Shimla is the closest to Kufri at a distance of 20 km. Frequent flights are available from this airport to the capital city of New Delhi.
Kufri is on the Kalka-Shimla Railway Line, and the nearest railway station is Shimla which is 15 km. Kalka can easily be reached by train from New Delhi or Chandigarh, and the 92 km toy train journey to Shimla is a steep and exciting one. From Shimla station, you can easily get to Kufri by taxi, bus or foot.
The network of buses from the neighbouring cities of Shimla, Narkanda, and Rampur are well-connected to Kufri. The bus transportation is thus well-organised and can be a great alternative if you want to gaze at the beauty the winding Himalayan trail.
Where to stay
Recharge your body, mind, and soul by living amidst the snowy plains and dense forests of the majestic Himalayas. Find your haven at the Kufri The White Ridge and strike one wish off your bucket list.
Inspired to take a trip this summer to one of these hill stations in North India? Book your holiday now and enjoy the best sceneries that India has to offer.