It is highly unlikely that you have not heard of Kanha National Park. Spread over 200,000 acres, this majestic national park is famous for its tiger population and attracts tourists from both India and abroad. It is divided into two sanctuaries, Hallon and Banjar, and is home to a multitude of birds, animals and flowering plants. The dense forests of Kanha are open for visitors from October to the end of June. Although a jeep safari is the most popular option, you can also opt for an elephant safari. A night safari has also been introduced recently in the Khatia buffer zone. Apart from safaris, you can also explore the park by walking along the nature trail. The trail takes around 2 hours and is well suited for those who wish to observe butterflies, birds, insects and flora. The park also has a museum in case you want to brush up on the history before you head out for a safari. With so many things to do, it is time you plan your next weekend getaway to Kanha.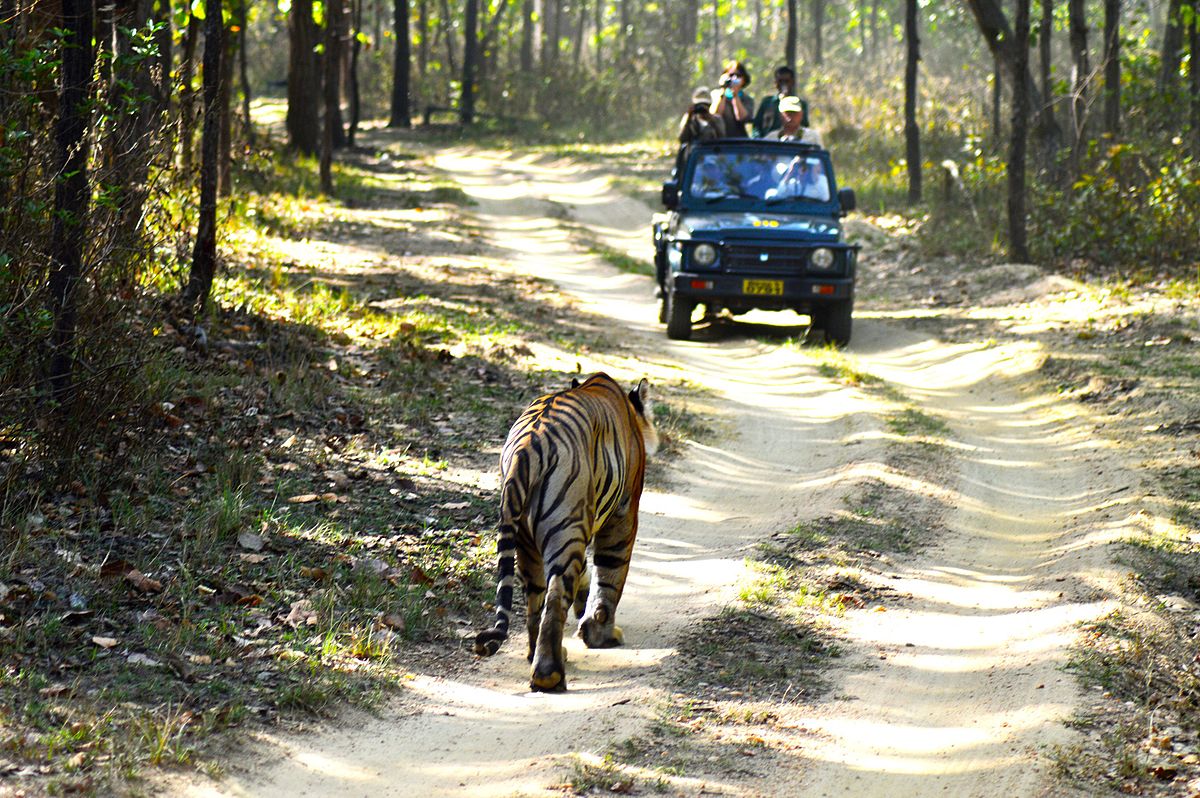 Here are 10 tips to make the most out of your next trip to Kanha:

Book your park tickets 120 days in advance. Tickets are limited and queuing up on the day of the safari may or may not get you tickets. Pre-booking is the best way to ensure your entry. You can get on the day entry for the buffer zone, but the buffer zone isn't the best for sighting animals.
Respect the animals. No flash photography or loud noises. This is not a zoo. If you tease the animal, it will not hesitate to attack. Infants and toddlers who might get scared looking at bigger animals should avoid the safari. Their cries can provoke the animals.
Do not forget to carry a valid ID proof like a PAN card. It will be checked against your booking. Make sure you carry the same ID that you used for the booking.
Listen to your guide. They are trained professionals and know where to find the animals. Your safety is their concern. If they stop at a distance, it is for a reason. Do not ask them to go closer to the animal.
Carry binoculars. As mentioned in the previous point, the guides may ask you to stop at a distance. With binoculars, you can see the animal in its glory and maintain safety.
Wear comfortable clothes in muted colours which allow movement. The trails are pretty dusty. Do not wear your favourite clothes that you may not want to soil. Visitors are also advised to not wear perfumes to avoid attracting honey bees. Do wear mosquito repellant.
Stay hydrated. Carry a bottle of water with you. Do not throw out any trash. Keep the park free from pollution. Throw away non-biodegradable trash once you are out of the park.
Do not get disappointed if you don't see a tiger. While one always hopes to see one, you may or may not be lucky enough to see one. The best chances of seeing a tiger are in the summer months when they come out to drink water. However, the morning safari is longer and has high probability of sighting.
Even though Kanha is known for its tiger population, this nature reserve is also home to 300 hundred bird species and 120 butterfly species. Don't forget to keep an eye out for birds especially very early in the morning and evenings. Some of the species you can spot are the Malabar pied hornbill, rufous treepie, greater racket-tailed drongo, great egret, Indian peafowl and cotton pygmy goose.
Stay at a resort at a reasonable distance from the park. To avoid really long commute times, especially in the morning, it is advisable to not stay too far away. Sterling Kanha is located in the calm village of Mocha by the banks of the Banjar River. Additionally, Sterling Kanha offers laundry services which might seem mundane but you realise its importance after a dusty safari. If you want take it up a notch, the resort also offers luxury tents.
Have you been to Kanha National Park before? Were you lucky enough to see a tiger? If you haven't visited so far, how about planning a trip to see the big cats this summer?