Singing the national anthem always evokes a sense of patriotism and pride in all of us. But visiting places of historical and patriotic significance can be a surreal encounter, something we should all experience at least once in our lifetime. It can bring back mixed feelings, memories of struggles, moments of triumphs and at the same time sadness as we remember all those who died for the country.
Wagah Border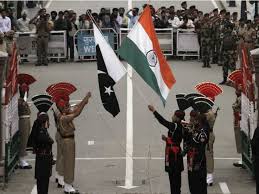 The border town of Wagah between Pakistan and India is undoubtedly one of the most mesmerising patriotic places in India. The lowering of the flags ceremony at the Wagah border is a daily military practice which lasts for 45 minutes around sunset. The air is filled with gratitude and country pride when people cheer and sing patriotic songs as a tribute to the soldiers defending the country. It is one of the international borders of India that you should visit.
Jallianwala Bagh, Amritsar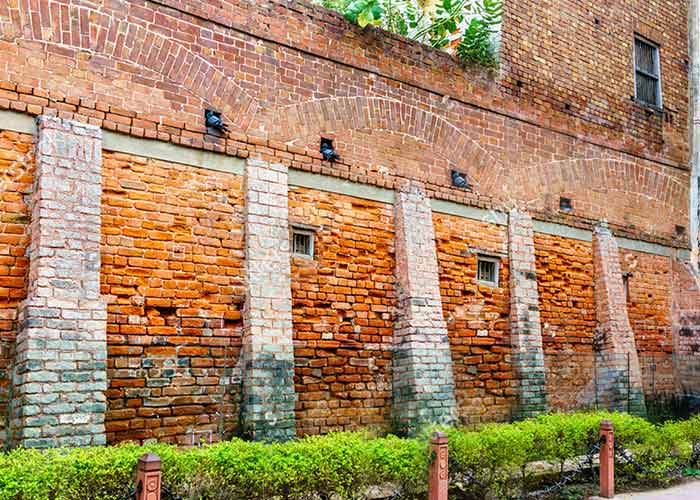 One of the most tragic events in Indian history is sure to evoke tears and sadness even years after. On the festival of Baisakhi in 1919, General Dyer ordered firing which killed a thousand and injured a lot more. Although now a memorial and a garden, you can still see the wall where the bullets hit maintained by the Jallianwala Bagh National Memorial Trust. The massive garden is located in the vicinity of Golden Temple complex and is well worth visiting.
Cellular Jail, Andaman & Nicobar Islands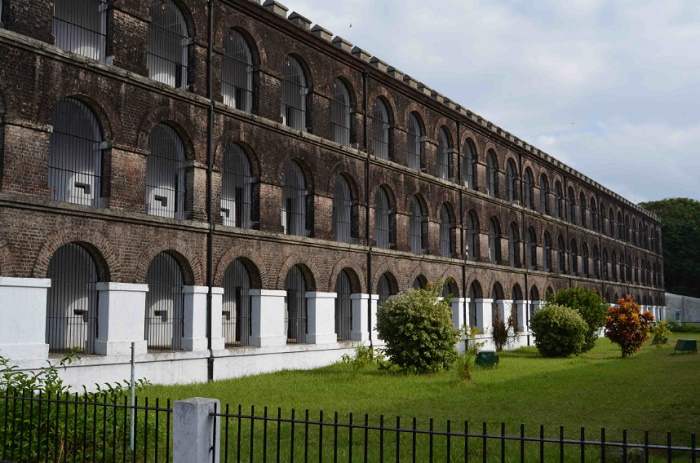 Kala Pani or the cellular jail, a colonial prison in Port Blair was used by the British to exile freedom fighters. Some of the famous prisoners here included Batukeshwar Dutt, Svantatraveer Savarkar, Upendra Nath Banerjee, Sohan Singh. The harsh treatment of the prisoners and the atrocities by the British caused many of them to die due to inhumane conditions. Though some tried to escape, they were caught and hanged. It is now a national memorial. The Govind Ballabh Pant Hospital was set up in 1963 with 500 beds in its premises. Andaman & Nicobar Islands happens to host one of the top 15 beaches you should not miss holidaying at.
Sabarmati Ashram, Ahmedabad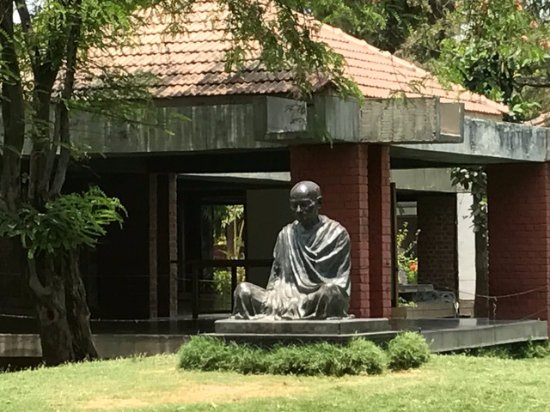 This iconic place on the banks of the Sabarmati was where Gandhiji started the Dandi March. Thousands joined in this non-violent satyagraha. Once one of the residences of Gandhiji has now been turned into a museum called Gandhi Smarak Sangrahalaya. The museum features an oil painting gallery, a library, archives of manuscripts, photographs and voice-records. They also have 90-minute guided walking tours which take you through the ashram and the life of Mahatma Gandhi and his teachings. Ahmedabad is one of the 5 best places to travel during pujas.
India Gate, Delhi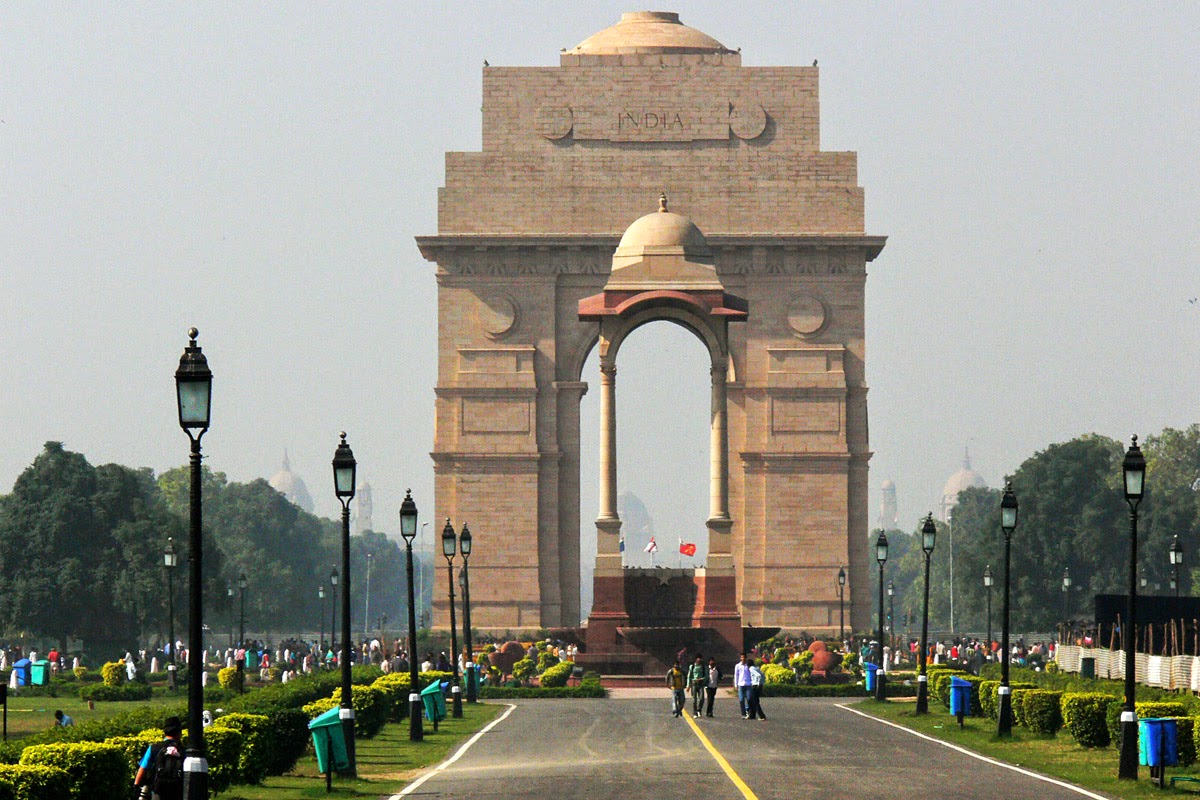 India Gate is a war memorial dedicated to 70,000 soldiers of the Indian Army who died in the First World War and Anglo-Afghan War. Their names are inscribed on the gate as a tribute to their brave deeds. The India Gate is illuminated every evening and the Republic Day Parade starts from Rashtrapati Bhavan and passes around the India Gate which attracts hordes of tourists.
Netaji Bhawan, West Bengal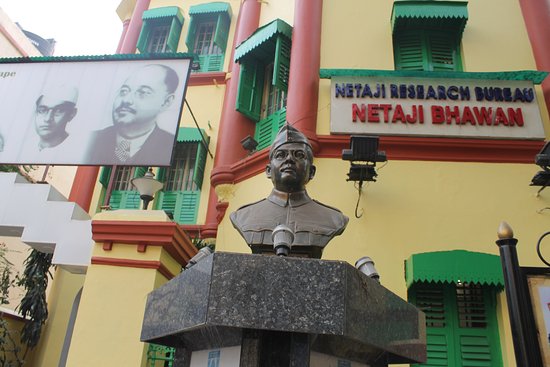 Netaji Subhash Chandra Bose's residence in Kolkata now known as Netaji Bhawan is a museum and library dedicated to his life. The historical significance of this house is that Bose was under house arrest in 1941 and escaped to Berlin. Patriotic souls can visit and understand his struggles and gain insights into his illustrious life. Relics of Bose's footprints are also displayed in the museum.
Nathu La Pass, Gangtok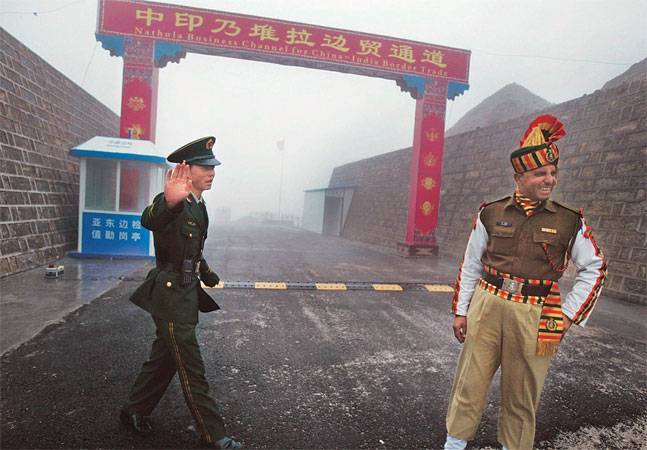 54 kms east of Gangtok, the mountain pass of Nathu La, was a part of the historic Silk Road connecting Lhasa in Tibet to Bengal and flourished as a trade route. It was sealed by India after the Sino-Indian War in 1962. The current Dalai Lama, Tenzin Gyatso also used this pass to travel to India for the 2,500th birthday celebration of Gautama Buddha. It is also one of the four official Border Personal Meeting points between People's Liberation Army of China and the Indian Army. Stay at Sterling Gangtok this republic day to visit the glorious and beautiful location.
Red Fort, Delhi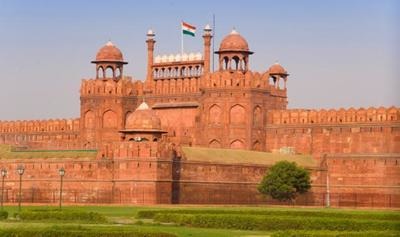 Constructed by the Mughal Emperor Shah Jahan, we simply cannot leave this spectacular fort from this list as it has been an integral part of the freedom struggle. Prime Minister, Pandit Jawaharlal Nehru, gave his first Independence Day speech in 1947 at the Red Fort and that tradition continues. Stay on for a light and sound show in the evening for a walk through its remarkable history.
How many of these places have you visited? How many are on your bucket list? While planning your trip to these wonderful places, do stay with us at Sterling Resorts for an amazing experience.