Pomfret fish cooked in creamy coconut milk gravy with mustard seeds, curry leaves, tomatoes and turmeric. Our chef has put together a recipe for Pomfret Moilee. Try it out at home and let us know what you think.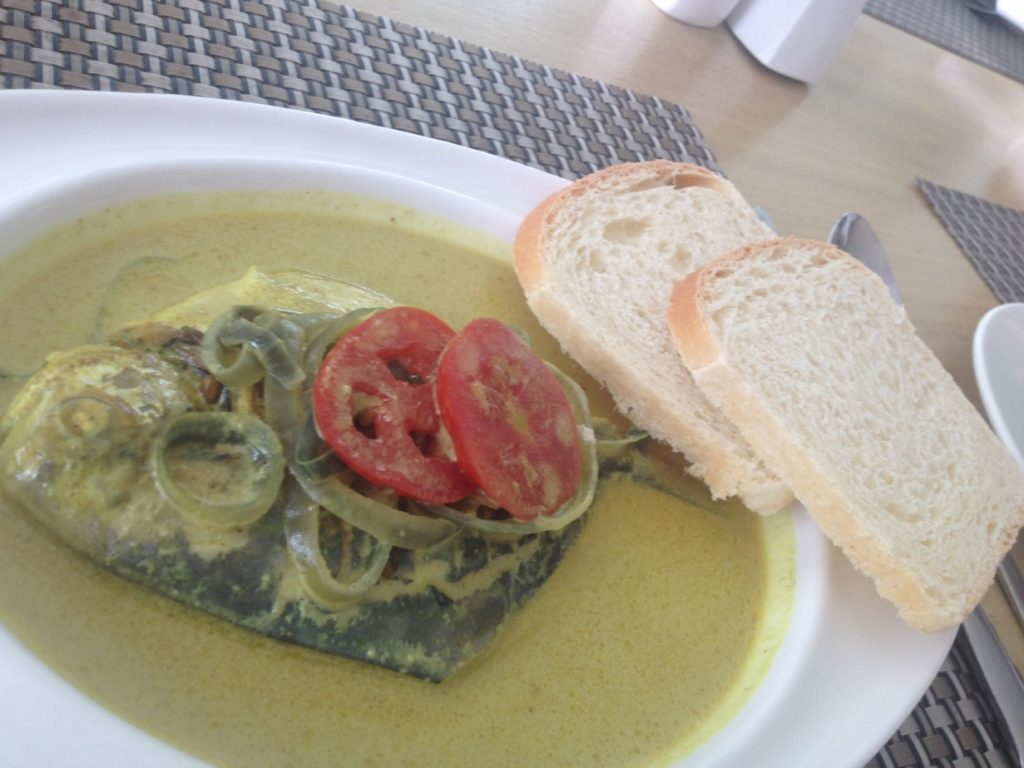 Ingredients
Pomfret fish                          1
Coconut oil                           2tsp
Mustard seeds                      1 tsp
Curry leaves                         10
Green chilies slit                  3
Ginger julienne                    1tbsp
Fenugreek seeds                 ½ tsp
Onion roundel                      2
Tomato roundel                   2
Turmeric powder                ¼ tsp
Coconut milk                       ½ cup
Salt                                         TT
Black pepper                         1/2 tsp
Method
Clean pomfret and make small slits both sides to allow spices to penetrate.
Heat coconut oil in pan.  Add fenugreek seeds, mustard seeds, curry leaves, ginger juliennes, and slit green chilies, onions roundels, and turmeric powder.
Sauté till onions turn translucent.
Add salt and the cleaned pomfret.
Cover and leave for 5 minutes.
Before removing from fire add thick coconut milk and tomatoes.
Serve hot with bread.