Romancing the Rain
– Mr. Arvind Kumar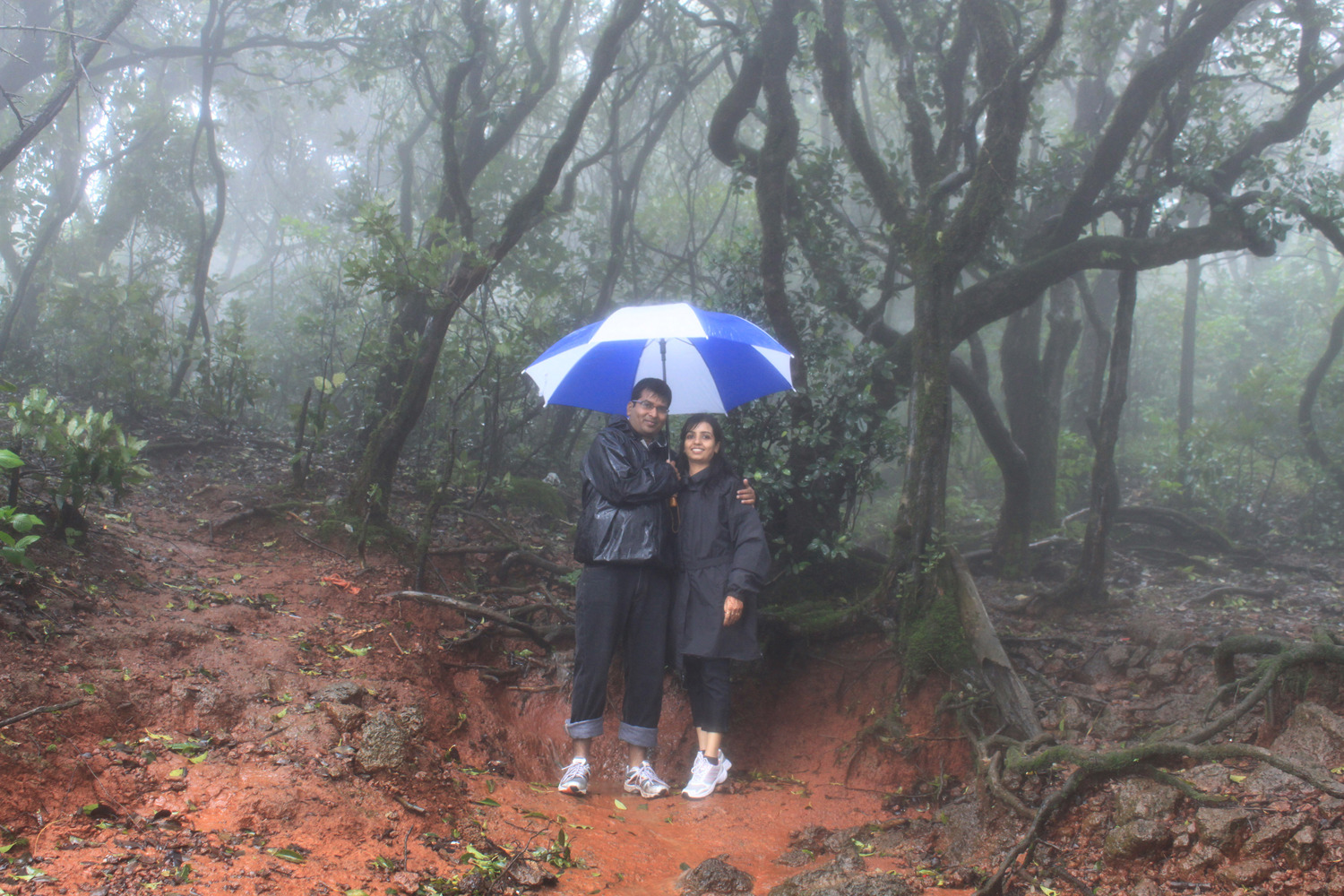 One of the most memorable dates of my life was, 13th August 2011.
On that date, my wife, seven year old son and I travelled from Pune to Mahabaleshwar in a car.  It was during the 'khoobsurat' (beautiful) monsoon season.
Heavy rainfall was forecasted on that day. But still we thought of making the trip. As predicted, a downpour started as soon as we covered distance of half-a-kilometer. We decided to sing famous 'rain' songs. We started with "Pyar Hua Iqrar Hua" from Shree 420, where legendary pair, Raj and Nargis, huddled beneath an umbrella. Both of us got down and stood in the torrent, posing with a black umbrella and my son gleefully took a snap of us.
Throughout the way, we enjoyed the enchanting rain by singing various romantic duets, having hot tea, listening to radio, playing with our kid, etc. The trip was excellent and magical.
Whenever I look at our own "Shree 420" snap, I relive those wonderful monsoon moments.
Note: This moment was shared by  Mr. Arvind Kumar  in Sterling Holidays OMG! Holiday Moments Contest on Facebook. Visit our Facebook fanpage: www.facebook.com/sterlingholidays