Remember the good old days when the womenfolk would diligently pack bottle of drinking water from home before any trip? The skeptics that they are, they hardly want to trust their family's health with anything packaged and bought from outside – with a good reason of course. An estimated 10 million people—20% to 50% of international travelers—develop Traveler's Diarrhea every year.
The good news though, is you can travel safe – without giving yourself a back pain from the heavy bottles carried from home. Water purification can now be done on the move.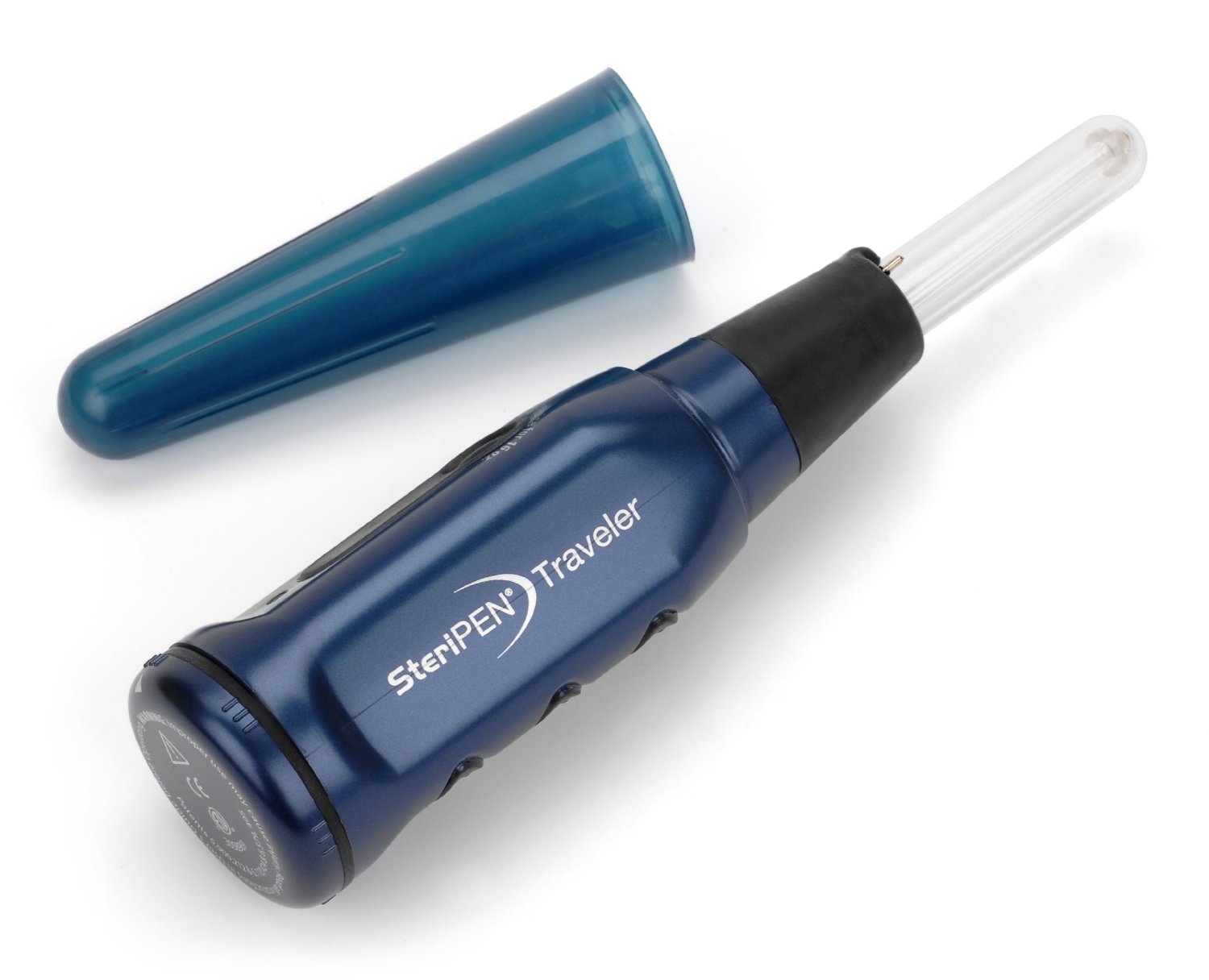 Introducing Steripen Traveler – a portable sleek water purifier. There are no plug-ins and it is powered by a set of AA lithium batteries.
You simply need to stick it into a bottle or glass, turn it on and in roughly less than a minute, about half a liter of water is safe to drink.
GADGET DETAILS
| | |
| --- | --- |
| Gadget name | SteriPEN Traveler |
| Details | Travel well. SteriPEN eliminates 99.9% of bacteria, viruses and protozoa that cause Traveler's Diarrhea. Disinfect fresh (non-salt) water or bottled water in any country. Features tapered neck and 16oz or 32 oz volume selection. UV lamp provides 3,000 treatments. WQA approved. |
| Battery | Uses four AA Lithium Batteries (not included); Lithium Disposable: 200 treatments (16oz./0.5L), NiMH: 200 treatments; Alkaline & NiCd not recommended. |
| Weight | 162 Grams |
| Company | SteriPEN |
| Website | Steripen.com |
This could well be one of your smartest investments during travel – one that even the womenfolk would approve of.
Note: Images & definitions in this article are owned & copyrighted by SteriPEN.