When Sterling was first incorporated in 1986, we embarked on a mission to redefine the holiday landscape for Indian families. For over 30 years, Sterling was synonymous with wholesome family vacations and has played a pivotal role in creating generations of happy memories for families. But times are changing and with it, so have we. Today, travellers want more than just comfort during their vacations. They're thinking beyond packaged tours and want to immerse themselves fully in the culture of the place they're visiting. To cater to this new wave of travel, we have created our new brand avatar and given birth to the concept 'Experiential Travel'. Our new brand identity aims to transform travel for our guests, providing them with a holiday experience like no other.
The Three Pillars Of Sterling
At the very crux of the Sterling, philosophy are three pillars that guide everything that we do: People, Experiences and Places. When we revamped our brand, it was these three principles that we knew we had to focus on and develop to their full potential.
People
Sterling wouldn't be where we are today if it wasn't for the thousands of happy travellers who chose to embark upon their holiday with us. Our guests have always been at the centre of all our decisions and this is even truer today. When you visit a Sterling resort, we want you to feel right at home. Our friendly staff genuinely wants you to have the best time on your vacation and is willing to go to great lengths to make this come true. Our resorts have also been designed to redefine 'comfort' for all our guests. As soon as you step into your room at Sterling, you will be greeted with warmth and sumptuous luxury.
Experiences
Experiential travel meets family vacations is the mantra by which the new Sterling lives by. We want to take travellers down the unexplored path to learn something new about their holiday destination. From admiring the beautiful night skies at Corbett and Sariska to walking down the tea trails in Darjeeling, our guests will be able to experience vacations like never before. Our staff at Sterling has also been trained to guide our guests through the holiday and help them create unforgettable memories.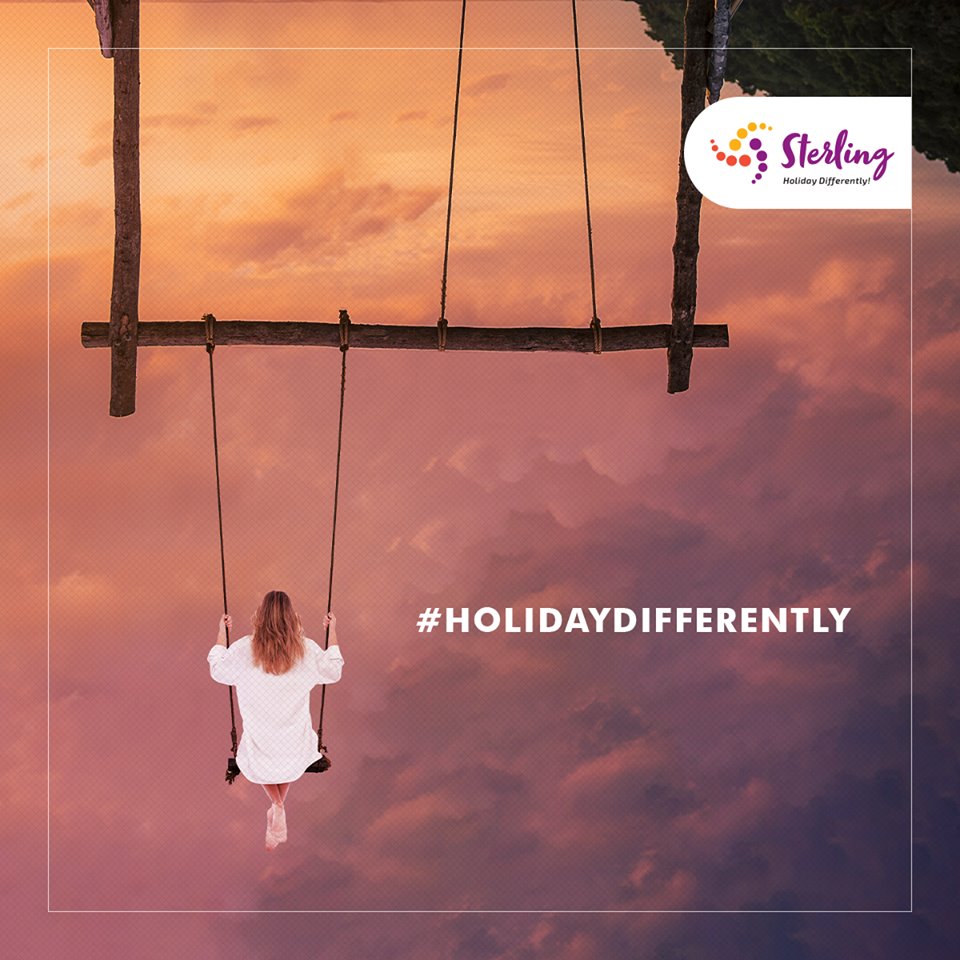 Places
With the brand relaunch also comes Sterling's aim to continuously expand our destination footprint. Sterling wants to bring our guests into closer contact with unexplored destinations, making them more aware of undiscovered jewels in our country. We are on a quest to bring our guests the best in travel, giving them a memorable, holistic holiday experience.
The Philosophy Behind Our New Logo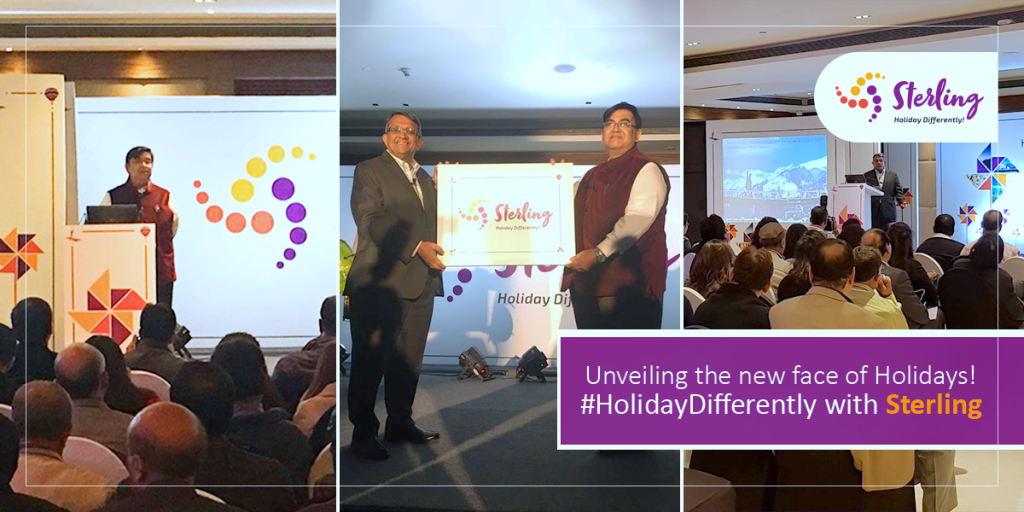 The guiding philosophy behind Sterling's brand relaunch is crystallized in our new logo. Three strands of beads come together in a pinwheel form, symbolizing the three pillars on which Sterling stands: people, experience and places. The new logo also represents the burst of adrenaline that makes up the entire holiday experience. Each strand is denoted by a different colour, each with their own significance. The red strand symbolizes people and their warm, passionate natures. The bright yellow denotes the high energy characterized by each holiday destination. The royal purple characterizes the rich travel experiences on offer at the new Sterling resorts. Together, all three strands come together to symbolize the joy of discovery.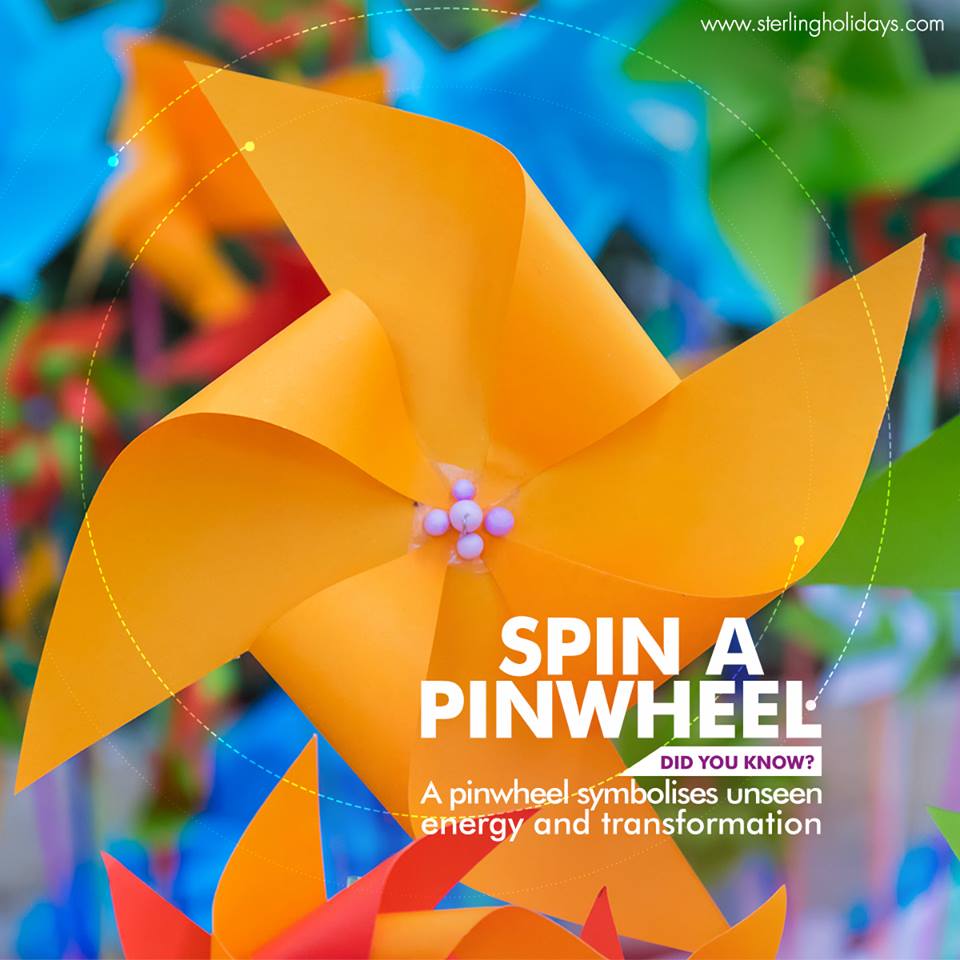 Renaming Our Resorts
With the revamping of our brand identity, we also recognized the need to rename our resorts. The new Sterling is clean, uncomplicated and focused fully on destinations. To reflect this, we have also changed the names of our resorts. All of our Sterling resorts will now be named after the place they are located in. For example, some of our newly named resorts now include Sterling Agra, Sterling Kufri, Sterling Nainital and so on. This makes it easy for our travellers to recall which Sterling destination they're going to plan their next holiday with.
With our new brand launch, a lot of things about Sterling have changed. But the one thing that will never change is our commitment to bringing travellers the most spectacular holiday experiences they will ever come across. So plan your next getaway with Sterling and see for yourself how you can Holiday Differently!