As a teetotaller have you always sighed wistfully whenever you heard of those wine tours? Do you feel left out and missing a lot of fun just because you are a teetotaller? Then no need to feel disheartened at all, Sterling has just what the doctor ordered to lift up your spirits without recourse to alcohol. Yes! That's right, Sterling has come up with trails that are exclusively tailor-made for teetotallers. Trails that are guaranteed to give you a high and leave you asking for more.
Stimulate Your Senses on a Coffee Trail at Yercaud
Sometime in the 10th century, a Sufi saint was traveling in Ethiopia when he noticed some birds flying around with an unusual energy and vitality.He was amazed at this phenomenon and stopped to investigate the reason for the birds' euphoric behaviour.He found that the birds were eating some strange reddish berries.He too partook some of the berries and felt his mood elevating and a strange sense of vitality sweeping through him. Thus was discovered coffee which since then has been the driving force behind millions of people across the world. Coffee which has evolved from the word Quawah serves as the morning alarm for people across the world.
Though this was one of the myths associated with the discovery and first use of coffee, Sterling recreates similar magic on its Coffee trail in Yercaud.
Yercaud is a beautiful hill station perched atop the Servarayan hills in Tamil Nadu with a plethora of things to do and local cuisines to try. The peaceful and quaint town nestles in the midst of Coffee, cardamom and other spice plantations. Orange orchards add to the natural beauty of the region rich in flora and fauna.However, the hallmark of Yercaud are its Coffee plantations and Sterling's Coffee trail will take you close to Coffee for an exhilarating experience.
The Coffee trail takes you to a Coffee plantation near the resort and you can learn all about Coffee, the guide accompanying you would be more than happy to spill the beans! Combining with Coffee would be the sheer pleasure of basking amidst the beauty of nature and indulging in some laid back fishing, bird watching, or simply gliding in the serene waters of the lake on a boat. The Coffee trail will culminate with the ethereal experience of watching a hypnotic sunset from the vantage point of the appropriately named Heaven's Ledge. If you look westwards, you will see the glory of the setting sun and if you look downwards you get some spectacular views of the Boomidi valley stretching out 300 metres below you.
So come and have a sip of Coffee and more on the Coffee trail in Sterling Yercaud.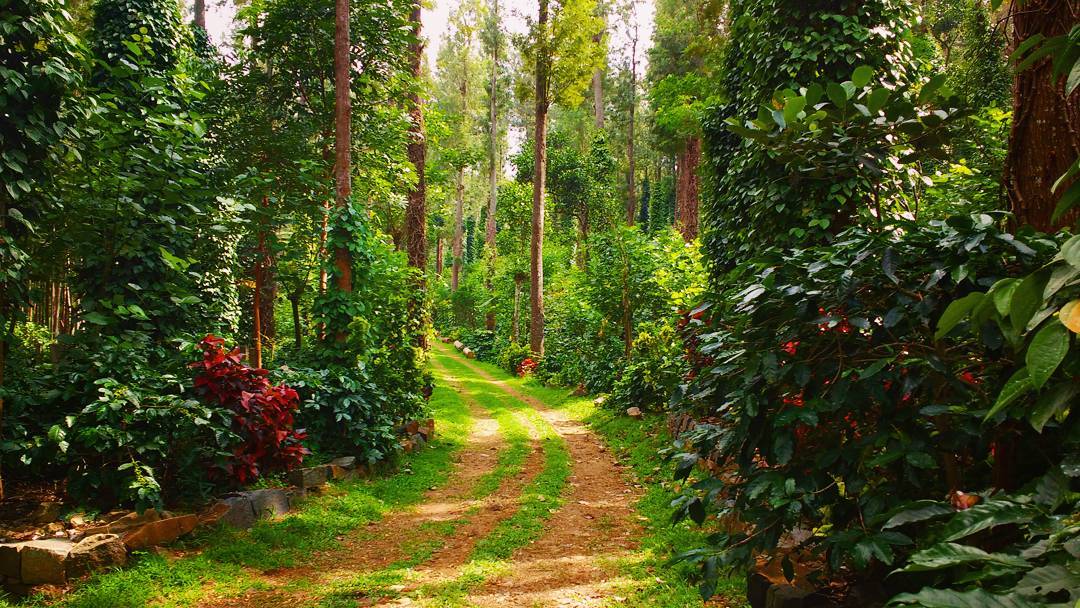 Experience Euphoria on the Darjeeling Tea Trail
Darjeeling which was literally the darling of the British is famous for its soul-stirring monasteries and the spectacular Darjeeling Himalayan Railway. A queen among hill stations and a place synonymous with tea is a place that seems to have emerged in its pristine form at the swish of a magic wand. A place, where nature weaves its spell and leaves you intoxicated by the aroma of freshly brewed tea. So if you are in tea country, it is perfectly befitting to embark on a discovery of tea and Sterling Darjeeling has curated just the right Tea trail for you.
The trail takes you to a 226-acre tea estate named Lopchu which lies between Darjeeling and Kalimpong at en elevation of 4800 feet. The tea estate dates back to 1860 which was when it was established. The Lopchu tea estate is renowned for its black Darjeeling tea which has a unique musky as well as smoky flavour. As you learn all about the history of tea and how it is grown and processed, you are sure to transform into a teetotaller from a teetotaler!
After being intoxicated by the beauty and aromas from the tea gardens of Lopchu Tea estate, a feast awaits you at the resort's tea lounge. You get to indulge your senses with a tea tasting experience accompanied with local savouries like Momos. A fitting finale to an invigorating tea trail.
Do try out these trails for teetotalers curated by Sterling. We guarantee that you will get addicted.