All around the world, Christmas is celebrated as a family occasion, one that brings together loved ones living away from one another. It is the perfect occasion to show your loved ones how much they mean to you through surprise visits, presents and the much dreaded, but fun, family dinners. It is a day beloved, especially, to children as the thought of presents, Santa Claus and brightly decorated Christmas trees bring them a great deal of excitement. True, Christmas is not celebrated with the same amount of pomp and grandeur in India as is in the West, but the emotions of love, joy and festivity remain the same. In fact, due to the wide range of cultures and traditions in India, Christmas is celebrated in a different way in various places, adding a flavour to the traditional western version of Christmas that we all consider 'authentic'.
Instead of the typical white Christmas with snow and bonfires, take your child on an educative tour of India and expose them to the rich cultures of the country they inhabit. Every individual dreams of being spontaneous and planning impromptu vacations in order to explore new and exciting places and cultures; this winter, give your child his/her Christmas miracle by planning an exciting Christmas vacation that will give you and your family a chance to unite and make memories together. Here are some of the places in India known for their celebrations of Christmas along with a description of the things you can do when there during this season.
Goa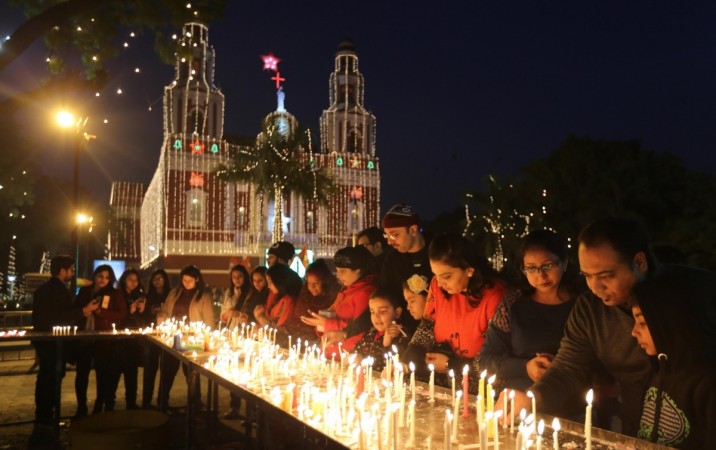 While Goa is known to be the party centre and the place to go to during spring break, what is often overlooked its zealous celebrations of festivals. Owing to its sizeable Roman Catholic population and rich Portuguese legacy, Christmas is an occasion of immense value to most Goans. The entire city comes to life during this season and the streets are brightly lit and decorated with tinsel and poinsettia flowers. The numerous churches all Christmas mass, and carols are sung by kids and people attending church right from midnight. During this season, there are also different performances scheduled in beach shacks, restaurants and local hubs, aside from the brilliantly planned Christmas menu and specials. Additionally, staying true to its name as the party capital, all night parties pop up on the popular beaches like Candolim and Arjuna. Visit our resorts at Goa – La Vida Varca and Club Estadia to give your family a sense of true bliss and zest.
Daman and Diu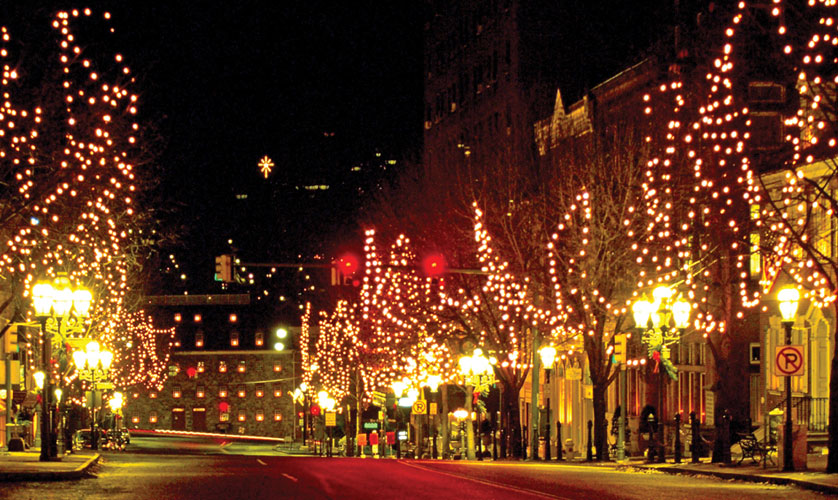 Daman and Diu is a quiet and serene Union Territory situated off the coasts of Gujarat. Similar to that of Goa, Daman and Diu has had significant Portuguese influence on its history leading to its charming and fresh celebration of Christmas today. During the Christmas season, there is a tradition of lighting lamps and decorating the sky with sky lanterns, which is usually a celebration that most kids love to attend. Various cultural shows are organised around this time, one of the most important being the Portuguese dance, Corrindinho. Carol groups and Christmas mass in the churches of Se Cathedral, Our Lady Rosary and Saint Paul's are also a great tourist attraction. Stay at Sterling's beach resort Daman – Casa Tesoro and enjoy the special events at the Holiday Activities Centre during this season!
Kerala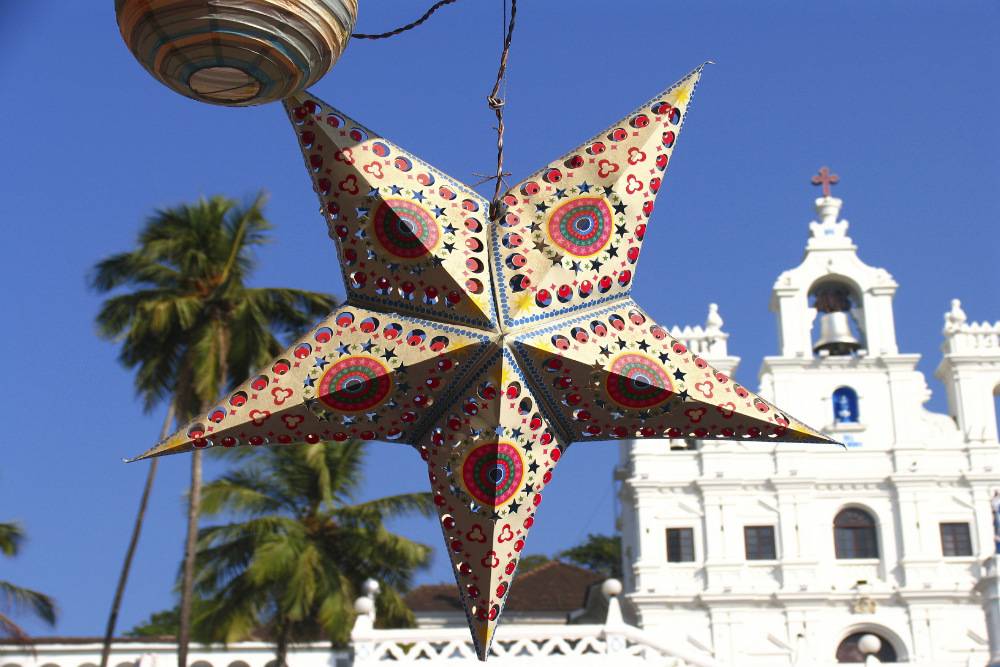 It is well known that Kerala is home to some of the most beautiful churches in India, which makes it another obvious Christmas destination. The well-lit streets and bustling city hubs make for a lovely location to celebrate an Indian style, metropolitan Christmas. Kerala's own local touch is evident in its celebration of Christmas which entails food and drinks generously layers with flavours of coconut and spices. The calm backwaters and beaches which house several houseboats are a popular choice for party locations as well.
Manali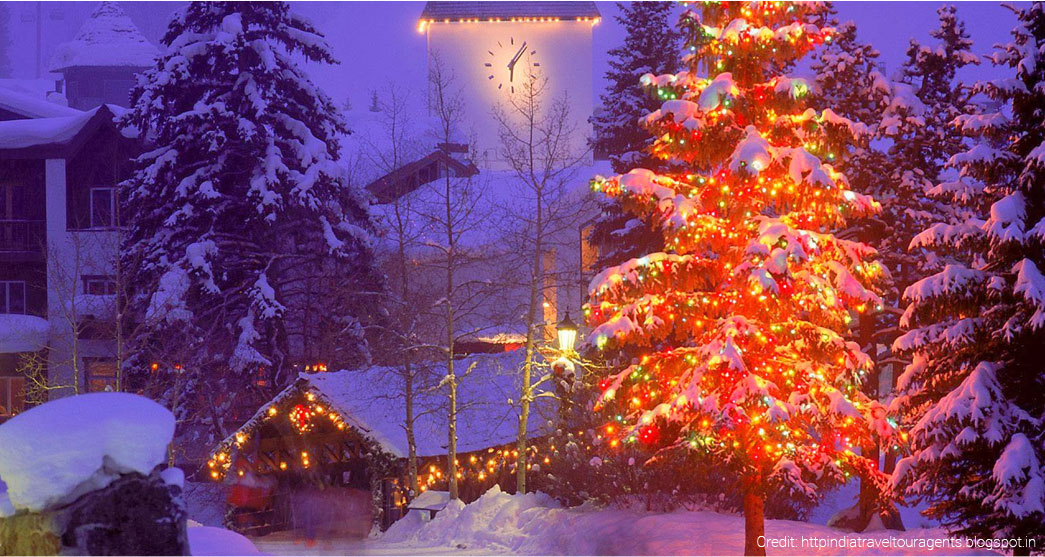 If you're still dreaming of the classic white Christmas that we all read about and imagine, then Manali is the place you want to be at. This picturesque hill station in Himachal Pradesh is powdered with snow during this season and presents some of the most breathtaking views in northern India. The frozen lakes make for perfect ski destinations, and the log huts present at most resorts and hotels add to the special Christmassy feeling of the place. Build snow people and flail around in the snow to make snow angels with your kids and give them the dream Christmas that we only hear about. The Manali – White Mist resort is the perfect place to enjoy the beauty of the mist covered, snow-kissed hills of Manali during Christmas season.
Explore India during this season of celebration and enjoy a Christmas with a mix of traditions of the West and the East this winter. So pack your bags and surprise your kids with an impromptu trip and make memories that will last you a lifetime! Why live in monotony when 'tis the season to be jolly…