Monsoon in India is a season when people celebrate the waning of the summer heat and welcome the clouds with open hearts.  The arrival of first rains is much awaited in India with the families going for picnics, kids getting drenched and splashing water, and friends re-bonding over a cup of tea and hot snacks. The first smell of petrichor and the refreshing breeze is welcomed by one and all. The rain gives a new life to the rare monsoon insects, replenishes water bodies, returns greenery to landscapes, adds scenic beauty to the environment, brings hope to the farmers and gives a lot of relief through its cool rainwater. Though some people might not consider monsoon to be a good time to step out, travel enthusiasts certainly see monsoon as an opportunity to have some unique experiences, especially adventure activities. Right from waterfall rappelling to trekking to river rafting, monsoon is the best time for people who seek for an adrenaline rush. Here's a list of the 5 best adventure activities that you can indulge in during this rainy season:
1. Monsoon trekking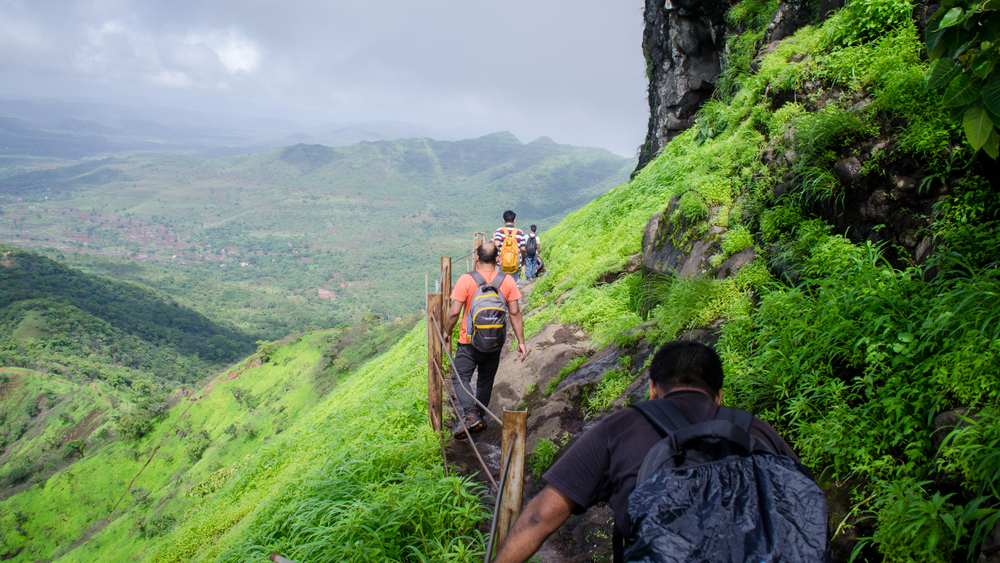 The Himalayas and the Western Ghats are at their best during the monsoon season. The hills and valleys get carpeted with colourful sheets of flowers, the gorgeous butterflies come to life, the green meadows become more vibrant and the trails become clean and beautiful. There are several easy to moderate trekking routes in India that trekkers could explore in monsoon, like the Valley of Flowers Trek in Uttarakhand, Hampta Pass trek and Bhrigu Lake trek in Himachal Pradesh, and the various weekend treks in Maharashtra (Sinhgad fort trek, trek to Matheran, Kalsubai trek, Amboli Ghat trek).
2. Waterfall Rappelling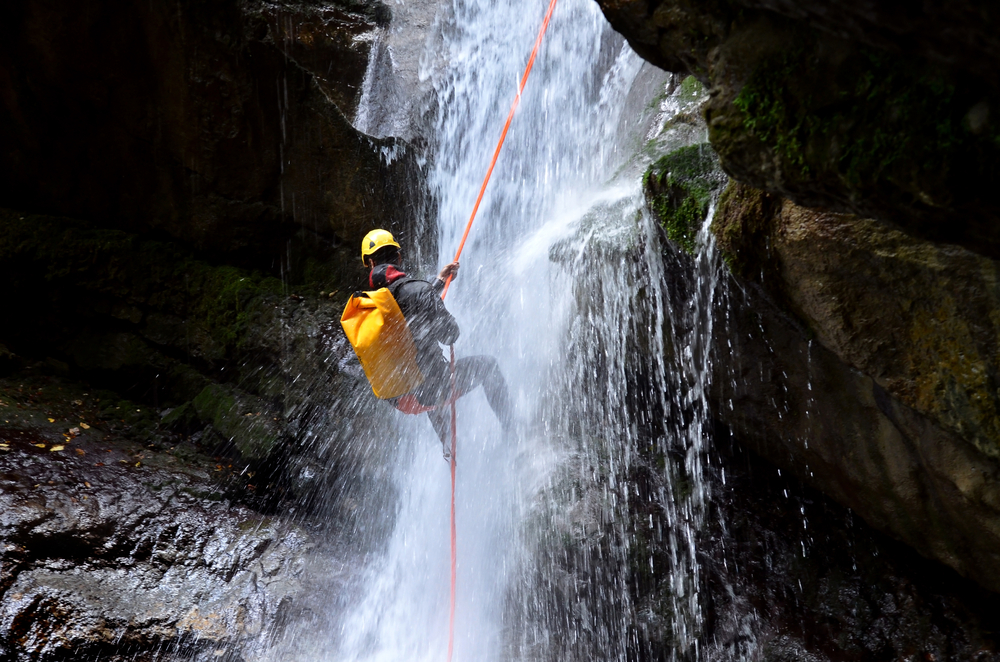 There are plenty of rain-fed waterfalls in India that become fully brimmed with water in the monsoon season. Waterfall rappelling is an adventure activity where you descend down a vertical rockface of a gushing waterfall with the help of a rope and anchor. Monsoon is the best time to participate in such an adventure activity. If done with utmost safety precautions, waterfall rappelling is an extremely thrilling and exhilarating experience. The sport is quickly gaining popularity and is organised at many waterfalls in India like Bekare waterfall in Bhivpuri, Vihigaon waterfall in Kasara and Chelavara waterfall in Coorg.
3. River Rafting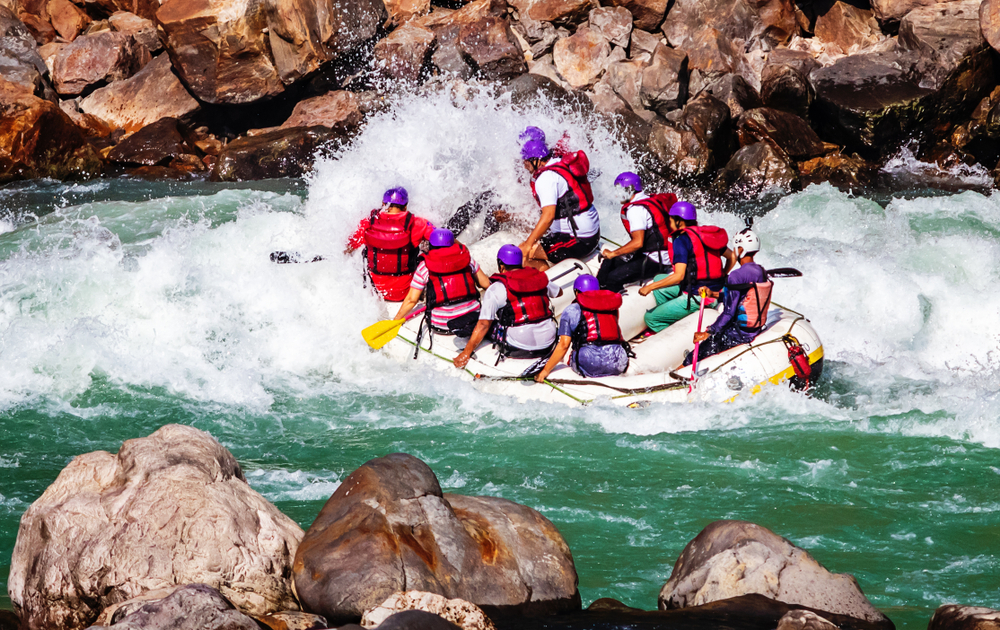 River rafting is an adventure activity that can be best enjoyed in pouring rains when the rivers are filled to their full capacity. The wilder the water of mighty rivers are, the more fun it is in river rafting. There are various difficulty levels of river rafting for beginners as well as veterans. Rowing boats with a group of people in turbulent water with Grade I to Grade IV rapids is an exciting experience. Ganga River in Rishikesh, Teesta River in Sikkim, Barapole River in Coorg, Kundalika River in Maharashtra, Kali River in Dandeli and Zanskar River in Ladakh are the most popular river rafting spots in India.
4. Camping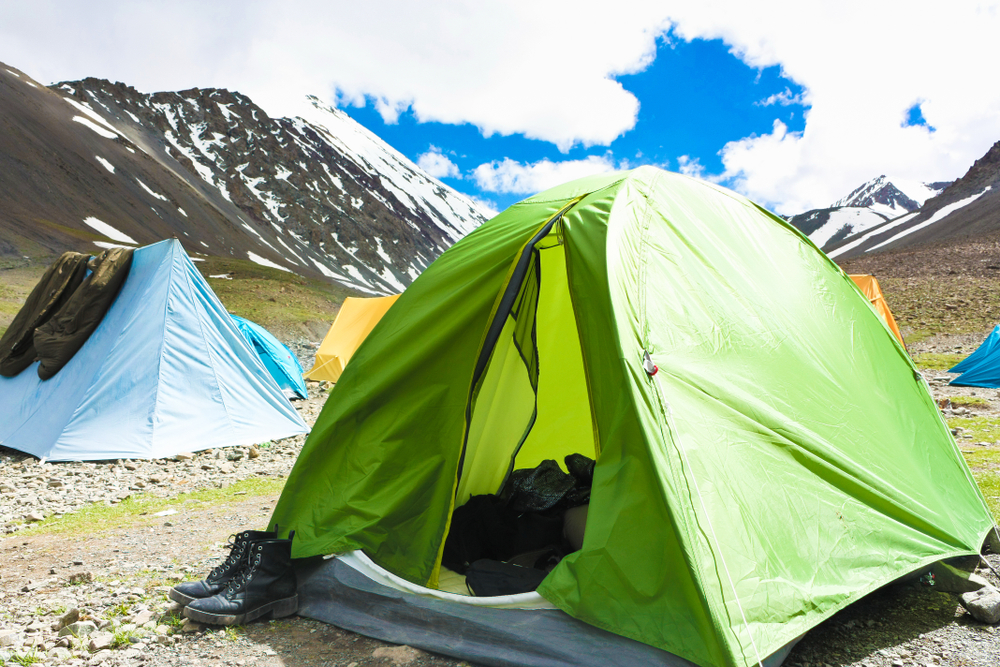 The monsoon season is the best time to explore the beautiful small villages, lend a hand to farmers in their fields, spot and photograph birds and experience trekking. Monsoon camping is an upcoming adventure activity that is quickly gaining popularity. Monsoon is a wonderful time to enjoy a barbecue around a bonfire under the cover of grey clouds. Camping at spots that offer uninterrupted views of lush greenery, exploring the various nature trails around and sleeping under the stars is the best way to relax and rejuvenate. Monsoon camping in Bhandardara, Lonavala, Mount Abu, and Dharamshala is very well-known. However, camping next to any beautiful lake near your house will tickle your senses.
5. Angling
Angling is a method of fishing with the help of a fish hook. You have to hold the fishing rod in your hand to which the fishing line is attached. India is blessed with long stretches of coastline and then there are lakes and rivers brimming with abundant marine life. These offer a great opportunity to angling lovers who look for a destination to fish. Cooking the fresh catch of the day and savouring it gives a sense of achievement to the fish eaters. The famous destinations for angling fanatics are Jia Bhoroli River in Assam, Ramganga River in Uttarakhand, Elephant Lake in Kerala and Lohit River in Arunachal Pradesh to name a few.
In most of the above-mentioned places, be it Dharamshala in the north or Munnar in the south, Gangtok in the east or Mount Abu in the west, or just a weekend trip to Lonavala or Ooty, you will find a Sterling resort who can arrange such adventure activities for you. And its not just about arrangements, they ensure complete safety and leave no stone unturned to make it a memorable experience for their customers. So what are you waiting for? Make the most of this monsoon by booking a holiday to one of the many Sterling Resort properties and enjoy adventure activities to the fullest.