Manali, which is also known as a place of human rebirth, is an enchanting place. It is an ideal getaway from the routine of urban life and the perfect spot to get lost in the beauty of nature. Manali is also synonymous with adventure sports such as skiing, river rafting and trekking, to name a few. Apart from adrenaline-pumping activities, this gorgeous haven is home to many ancient temples and historic sites. Here is a list of some of the best places to visit when in Manali.
Solang Valley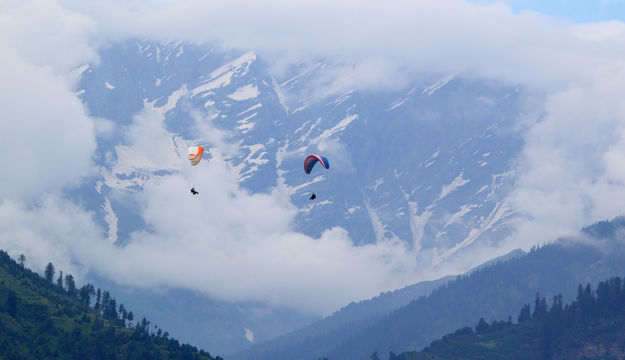 The Solang Valley is a beautiful valley on the way to Rohtang Pass. It is situated about 14 kilometers from Manali and is usually brimming with families during the peak season. During winter, it gets transformed into a skiing hub. You can also opt for a thrilling trek along on the snowy slopes for a spine-chilling holiday experience. During the summer months, the place is colorful and radiant, making it an ideal location to indulge in activities like paragliding and zorbing. Whether you are looking for adventure activities or just want to relax in the lap of nature with friends and family, the Solang Valley is an ideal getaway and a must-visit spot while vacationing in Manali.
Gulaba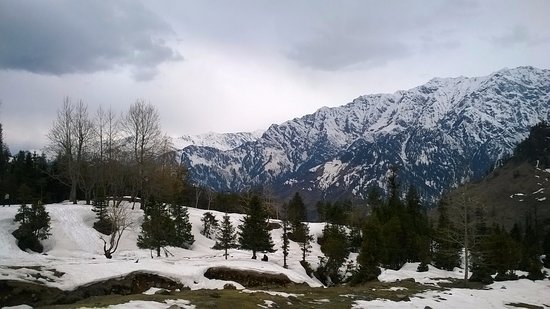 Gulaba is a beautiful snow-kissed village that lies 20 kilometers from Manali and is just 6 kilometers away from Rohtang Pass. During the winter months, this place  is virtually a white carpet of soft, untouched snow. If you want to get away from the crowds milling around in Solang Valley, then head out to Gulaba and bring out the child in you. Relive your childhood days by playing in the virgin snow or slide down the  slopes in relative solitude. While you are here, do not miss the enchanting view of the pine tree embellished valley from Gulaba which is guaranteed to leave you awestruck..
Hidimba Devi Temple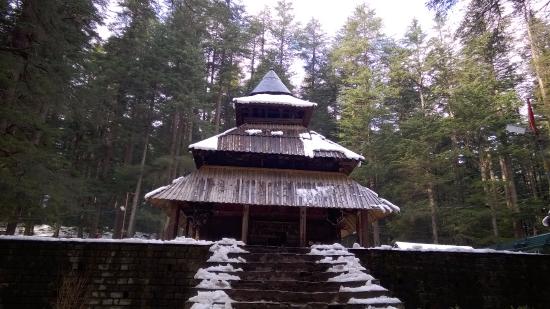 The Hidimba Devi Temple is a  unique temple surrounded by lush green cedar forests. This temple is dedicated to Hidimbi, the wife of Bheema, in the Hindu mythology of Mahabharata. Hidimbi, who was a demoness, is supposed to have meditated in the cave on which this holy  temple has been constructed. Legend has it that she had vowed to marry the man who defeated her powerful brother Hidimb in battle. As fate could have it, Bheema, one of the Pandava brothers, defeated Hidimb and hence married Hidimbi. They had a son named Ghatotkacha and there is a shrine dedicated to him, about seventy meters from the Hidimba temple. The temple is in the midst of the lush forests is indeed a beautiful site to visit.
Vashisht Temple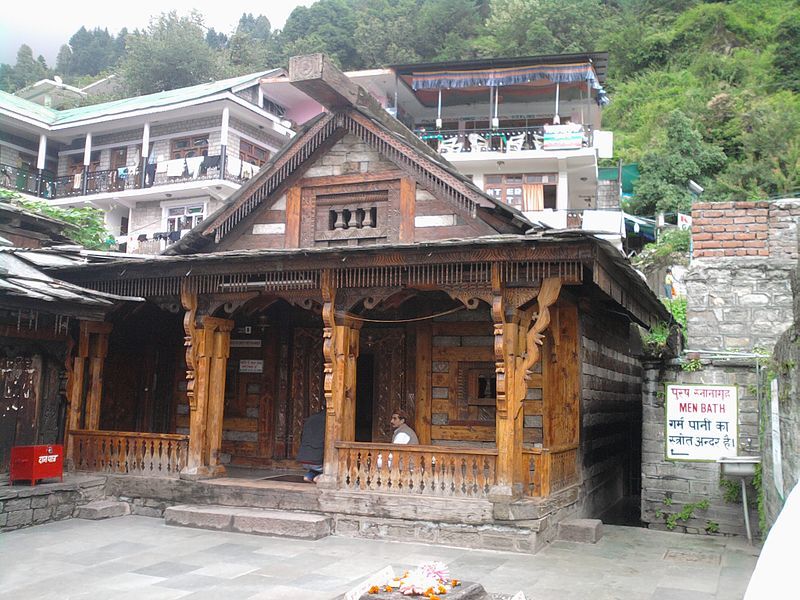 A few kilometers away from the center of Manali lies a very ancient temple – The Vashisht Temple. An adventurous trek across a steep and winding road leads you to this temple which is supposed to be more than 4000 years old. The Vashisht Temple is dedicated to the Hindu sage Vashisht and houses hot water springs which are said to have curative properties. The place is also said to be the starting point of the river Beas. There is also a very old temple of the Hindu God Rama, situated near the Vashisht temple. This place offers some breathtaking views of the valley stretched out below. The road to the temple is lined with shops selling shawls, woolen clothes and other interesting curios.
Manu Temple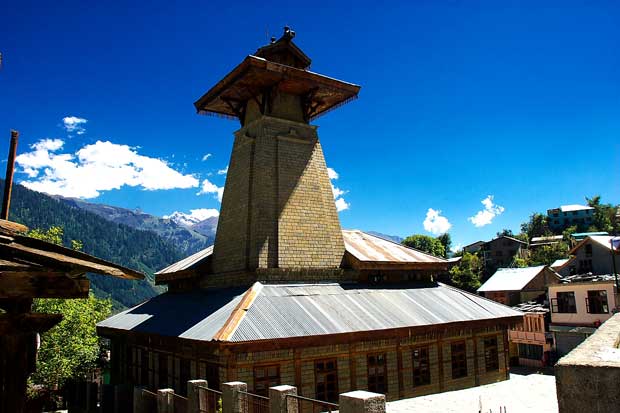 In the heart of Manali, about 3 kilometers from Manali market, lies a temple that is dedicated to Manu. Manu, as per Hindu belief, is the sage who created the world and is also the author of Manusmriti. The temple, situated near the flowing waters of the Beas, is an important landmark of Manali.
River Beas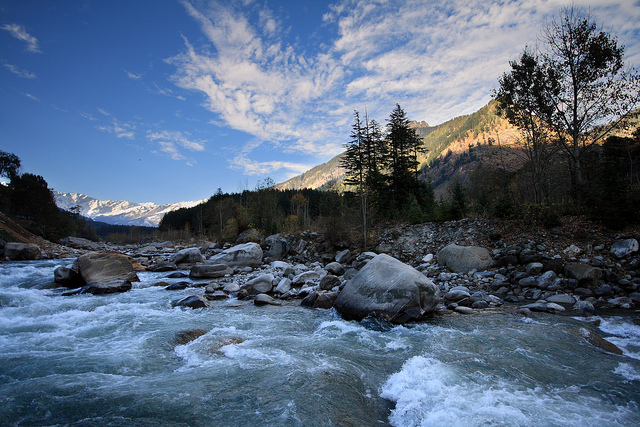 The river Beas, which meanders through Manali over rocks and pebbles, is  an attraction on its own. You can experience a complete state of bliss as you sit on its rocky banks and watch the icy and clear waters flow through the rocks, washing them till they shine like diamonds. The surrounding scenery and landscapes encapsulate you and make you lose all sense of time and place. For the more adventurous souls, river rafting offers an exciting activity in the gushing waters.
These are only some of the treasures that Manali hugs to its bosom. Whether you are planning a road trip from Manali to Leh or visiting Manali for scrumptious food from Maniram ka Dhaba, there are many reasons why Manali should be your next holiday destination. There are many other beautiful attractions, natural and man-made, waiting to be discovered and experienced when in Manali. Hit the refresh button and wake up to a striking snow-kissed view by staying at the spectacular White Mist from Sterling Holidays.