Bollywood enjoys a unique status in the lives of Indians. Not only do the characters on screen inspire people, so do the individuals behind the screen. To us, our favourite film stars are more than just actors, they are our personal role models. Be it their fashion sense, their political stand or their choice of travel destination, we love to follow in their footsteps and live the life we believe they live, because as Oscar Wilde said, "Imitation is the sincerest form of flattery". One such celebrity decision that is popularly regarded with interest and often followed suit with is their choice of honeymoon destinations. When your favourite actor can honeymoon in these exotic locations, why can't you? Here is a list of 5 honeymoon destinations that your favourite Bollywood actors went to on their honeymoon.
Saif Ali Khan and Kareena Kapoor Khan – The Swiss Alps, Switzerland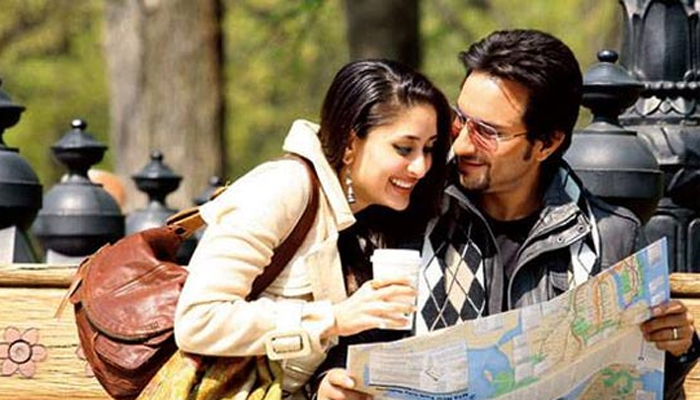 Switzerland is a country known for its beautiful snow-capped mountain peaks and scenic nature. It is also considered one of the most romantic holiday destinations owing to its deliciously cold climates and picturesque beauty aside from the lovely cities. The beloved pair 'Saifeena' embarked on a trip to Gstaad, a German-speaking village in the Swiss Alps, for their honeymoon. This resort town is known for its skiing lodges, romance sparking cable cars and magnificent views of the mountains.  If you love snow and are tired of being asked to go to Darjeeling every time you mention a romantic hill station, then Switzerland could be an exotic, new option. Follow in Saif's footsteps and live life no lesser than the Nawab of Pataudi does.
Aamir Khan and Kiran Rao – Panchgani, Maharashtra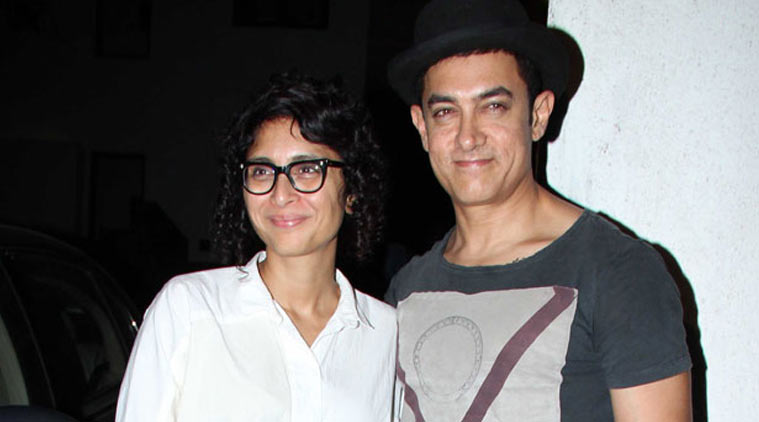 While some actors choose to go somewhere as far as possible in order to begin their married lives in a new, some prefer to enjoy the beauty of a romantic spot that is perhaps more familiar and thus closer to home. Aamir and Kiran decided to pick the latter and spent their honeymoon at Panchgani, or Paachgani, a picturesque hill station situated a couple of hours away from Pune. Panchgani is known for its lovely monsoons and the heavy rains and cold temperatures make this a highly romantic destination especially during these months. The hill station also has numerous campsites where you could spend your days outdoors and enjoy a view of the starry galaxy at night under the moonlight with your loved one. People often choose to cover both Lonavala and Panchgani together and experience life amongst the mountains from different spots.
Genelia D'Souza and Riteish Deshmukh – Visakhapatnam, Andhra Pradesh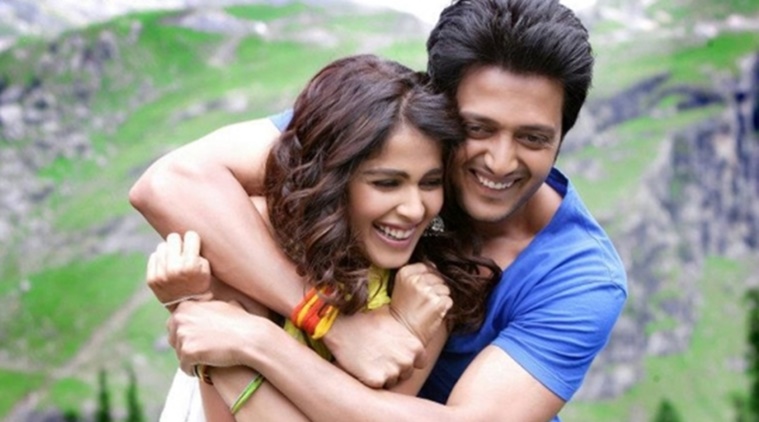 The beautiful port city of Visakhapatnam, popularly known as Vizag, played host to Genelia and Riteish on their honeymoon. The city has a reputation for being one of the most romantic places in India and is also often referred to as the City of Destiny and the Jewel of the East Coast. The idea of destiny in the city believes that love is destined and pre-ordained and this idea of a great, big love is often appealing to couples on their honeymoon. Be it the beaches, the historical background or the low population, every aspect of the city kindles romantic aspirations. If you'd like a break from the hills and take to the beaches instead, Vizag should definitely be one of your top choices.
Mira Rajput and Shahid Kapoor – London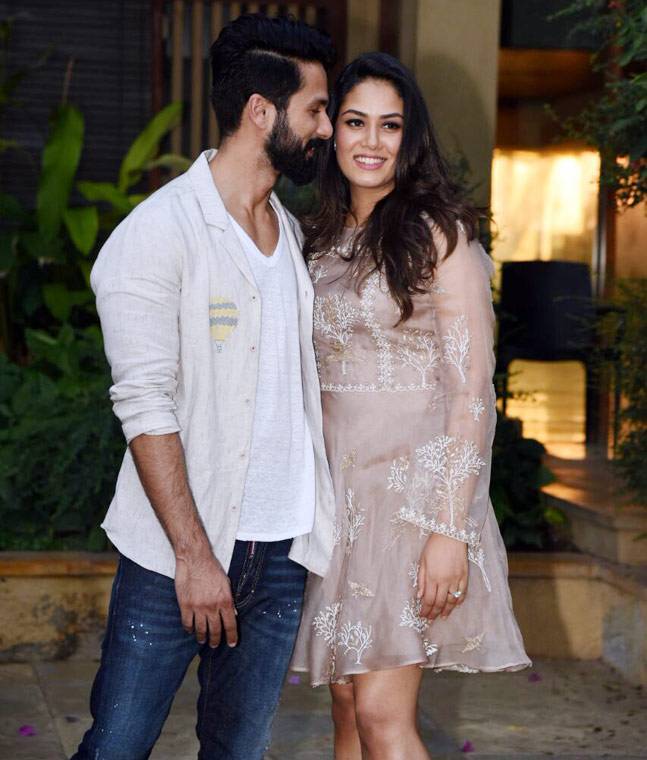 The bustling city of London is not always everybody's cup of tea. While some couples would prefer a relaxing honeymoon away from crowds and city life, Shahid and Mira decided to embrace these very aspects and live their honeymoon in style in what can be considered one of the busiest cities in the world. London, while fast-paced, is also one of the most romantic places. A candle-light dinner at the Shard while looking upon the London skyline or a long ride on the London Eye in a cabin with your beau could be a dream come true for some couples. London also has numerous getaway spots close to it and a trip to Stratford upon Avon, Shakespeare's hometown, to see and live the romance of classics we've all read in school could be another way to spend your honeymoon.
Shahrukh Khan and Gauri Khan – Paris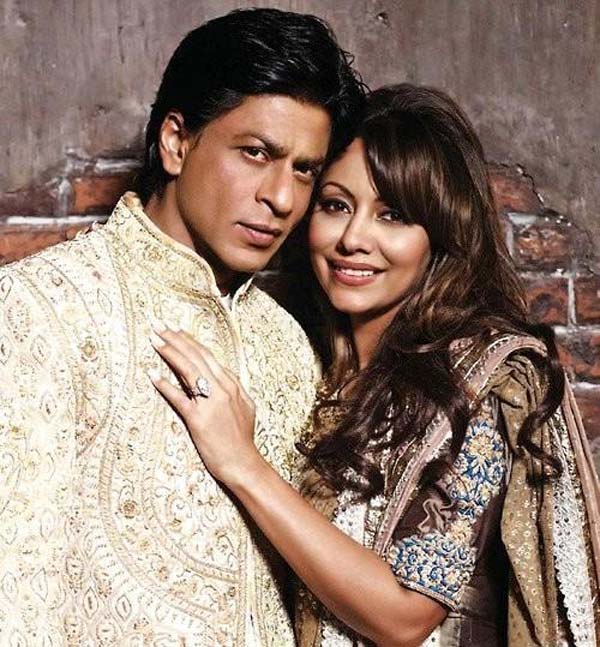 Honeymooning in Paris is perhaps every person's secret desire. Every aspect of the city oozes romance and one can't help but wish they could spend a vacation with their loved one in Paris. The very name of the place has romantic connotations as it was also the name of the prince of Troy whose romance with Helen was what ultimately led to the Trojan War. Our beloved SRK surely did not let his dreams remain dreams, but ensured that he spent his honeymoon on heart-warming carriage rides by the park at night, and surprising his lady love with a candlelight dinner at some of the most romantic spots in the city.
Every Indian gets their idea of romance from the Bollywood movies they adored in their childhood. Why stop there? Be inspired by your favourite stars and spend your honeymoon like they have. Explore new and different places with your loved one and Sterling Holidays, and begin your marriage in style!